UK Sportsperson Visa
Elite and internationally established professional athletes who would like to come to the UK temporarily for work may apply for a UK Sportsperson visa.
If you wish to apply for a Sportsperson Visa or another UK family Visa, or if you want to find the best option for migrating to the UK, call us on (+353) 061 518 025. We can talk to you in person via phone or use the online contact form.
What is the Sportsperson Visa?
The non-immigrant visas apply to applicants who temporarily enter the UK for specific purposes. The Tier 2 Sportsperson Visa is one of the non-immigrant work permissions in the UK.
The UK Sportsperson Visa replaced the T2 and T5 Visas for professional athletes entering the UK for work.
With this visa, you can work for your sponsor per the description in your Certificate of Sponsorship, represent your national team in the UK, study (if it doesn't hamper your work,) travel, and bring in your immediate family, including partners. You may also take on a second job like sports broadcasting and volunteering.
This visa, however, restricts you from getting public funds and running a business. Also, you can only apply to your second job after you start your original work. Partners and family members would come in as dependents so, their visas last as long as yours and can only work on the condition.
"I'm very happy with the standard of training received on the OISC Level 1 course, i passed my exam. Thank you!"
"My application was approved and a huge weight has been lifted from our shoulders this year "
"We used this service for the spouse visa extension application to assure that all the information was valid and correct."
Factors that influence your visa type
The UK opens its gates to foreigners who intend to enter for different reasons, hence the multiple categories of Visas. Each permission applies to specific purposes and people for efficient documentation and monitoring during holders' stay in the country. In General, there are two broad groups of UK Visas – the Immigrant and Non-Immigrant Visa.
Unless you intend to live in the UK permanently, you have no business with the Immigrant Visa. So, as a Sportsperson, the appropriate application to file is the Sporting Visa. However, it doesn't preclude you from pursuing a permanent residency later.
Four primary factors influence your Visa type when choosing. They are:
Your home country, or current residence at the time of application
Your purpose for entering the UK
Your intended period of stay
Your situation includes special skills.
As a sportsperson, your purpose for entering the UK would be participating in competitive sports. You're qualified to stay for a limited period (as long as the game lasts.) Your sports would account for your situation and skill, especially because you need to prove yourself as an elite sportsperson at the highest internationally recognized level.
Who can apply?
There are restrictions on the category of people who can apply for the Sportsperson Visa. You're qualified if you fit into any of the following groups;
Professional athletes and qualified coaches with international recognition from the sport's governing body. Applicants must attain the highest level of international recognition in their chosen profession.
People with sponsorship from the sport's governing body
People with temporary worker employment under the Visa would develop their sports skills at the highest level.
Your sponsor must hold a valid license in the UK to be eligible to support your Visa application.
Exceptions to EU Settlement Scheme
Instead of applying for a visa, citizens of EU countries, Switzerland, Norway, Iceland, and Liechtenstein, can enter the UK through the EU Settlement Scheme. As an Irish citizen, you don't need to apply to work in the UK through either channel.
Criteria for eligibility
You must present an approved English Language test certificate as proof of your knowledge of English because it's the primary language in the UK. As an alternative, you can submit an academic certificate for a course taught in English. It must, however, have Ecctis (UK NARIC) recognition.
Failure to comply with the Immigration Rules in the UK can lead to immediate Visa annulment and deportation. That's why it's best to consult professional immigration lawyers like Total Law to assist you during your application process.
Applying for a second visa
You can only apply for a new Visa when you've started working for your sponsor. Once you apply, you must wait for approval to begin the new job, which mustn't interfere with your primary assignment.
There's a 20-hours per week cap on your second employment, and it must be in line with your primary assignment. The only exception is for professions in the Shortage Occupation List for which you may volunteer.
In your new Visa application, you must present a full disclosure letter explaining your reasons for switching Visas. This letter must contain four key components – your full name, birth date, Certificate of the Sponsorship reference number, and expiration date of your current visa.
Extension for Sportsperson Visa
You can extend your Sportsperson Visa for three extra years making five in total, but it only applies to applicants earning 35,800 pounds at least per year. If your extension application fails, you may apply for Indefinite Leave To Remain instead. However, only applicants with a five-year continuous stay in the UK are eligible.
Switching to the Sportsperson Visa
Conversely, some groups of people are eligible to switch to the Sportsperson visa like this. Visa holders can change to other forms.
Civil partners and children
People who meet the International Sportsperson requirement.
People in the UK on other eligible visas
Qualified Ph.D. or undergraduate students visa holders
Visitors who are performing permitted activities as athletes
Student Visa holders must show proof of sponsorship from a licensed sponsor. Their sponsorship must be for acquiring a UK bachelor's or master's degree, postgraduate certificate in education, or professional graduate diploma of education. Ph.D. Student Visa holders must prove a 24-month continuous study through a licensed sponsor or alternate study permit visa.
You can't switch to the International Sportsperson visa if you're visiting the UK for a short while, a short-term student, a parent of a Child Student, a seasonal worker, or a private household domestic worker visa holder.
Also, this Visa precludes people on immigration bail and compassionate grounds permit holders. These intending residents must leave the UK and then apply from abroad to become eligible.
Documentation checklist
These are the documents you'll need for a valid Visa application:
Certificate of Sponsorship from your employer
Endorsement letter from sports governing body
Proof of Identity – An International Passport would suffice
Proof of Knowledge of English (applies only to applicants staying longer than 12 months)
Proof of Sufficient Funds – Your account balance must be able to sustain your entire stay in the UK. You may present your sponsor's account instead, and they'll be responsible for your stay
Travel history – Present your expired passports and travel documents (optional)
Please note that you must present a certified translation of all foreign language (except Welsh) documents. Also, you can't pick which one of these documents you want to present because they're all important. However, you can choose the form of documentation for each category.
How to apply
Your application process starts online with a form on the UK government immigration website. Then, you choose a Visa application centre near you for your physical appointment. On your appointment day, you'll submit your biometric information – photograph and fingerprint, for your resident permit.
Next, you'll submit all necessary documents to the Home Office as proof of eligibility. Upon approval, you'll get your biometric resident permit within ten days of your arrival in the UK, and it'll be your proof of legal residency.
Fees required for Sportsperson Visa application
Intending Visa holders who would stay for at least 12 months must pay £244. Those staying longer would pay £610 if applying outside the UK, while applicants inside pay more at £704. Members of exempted countries enjoy a reduced fee of £55 less which doesn't extend to accompanying family members.
You may pay about £19.20 for your biometric data. Please note that all fees apply per head.
How can Total Law help?
The multiple varieties of Visa pose a complexity for new and recurrent applicants. Being a sensitive process, you can't afford to make a mistake. In the best-case scenario, you spend years on the process, losing money, time, and mental energy. Worst case scenario, you get banned from reapplication!
To ensure you get it right on the first try (or thousandth time, if you're tired of mistakes,) contact a qualified immigration lawyer. We at Total Law would walk you through the application process and guarantee you make the right moves. You can contact us on (+353) 061 518 025 or use the online contact form to get in touch.
Advice Package
Comprehensive immigration advice tailored to your circumstances and goals.
Application Package
Designed to make your visa application as smooth and stress-free as possible.

Fast Track Package
Premium application service that ensures your visa application is submitted to meet your deadline.
Appeal Package
Ensure you have the greatest chance of a successful appeal. We will represent you in any case.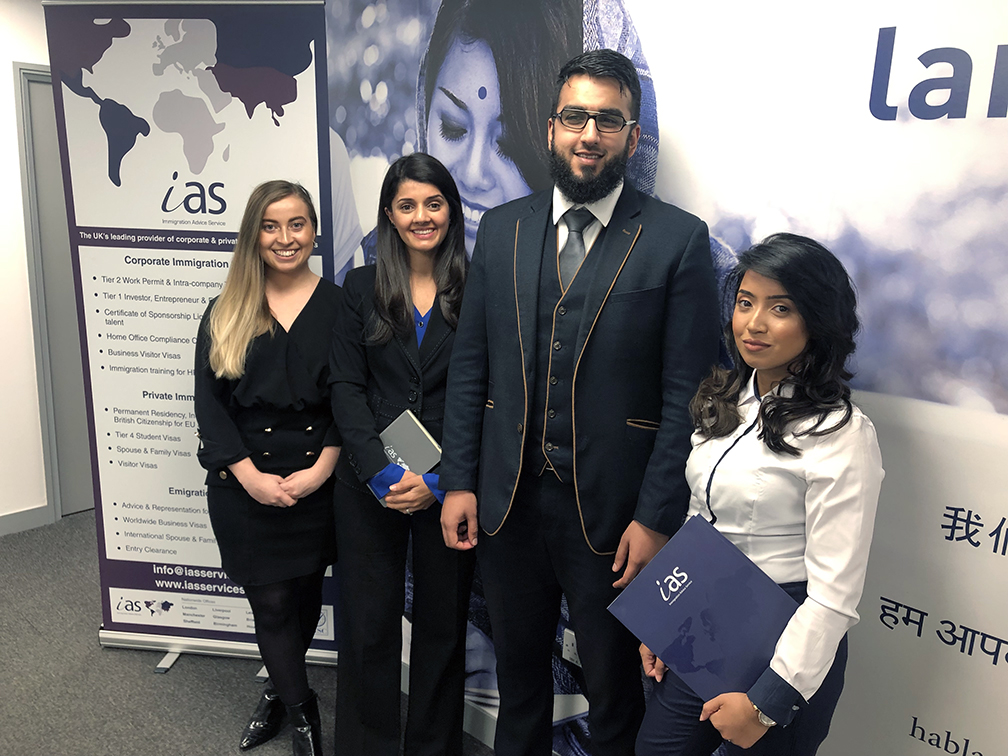 The Advice Package
During this untimed Advice Session with our professional immigration lawyers in London, you will receive our comprehensive advice, completely tailored to your needs and your situation.
Request the Advice Package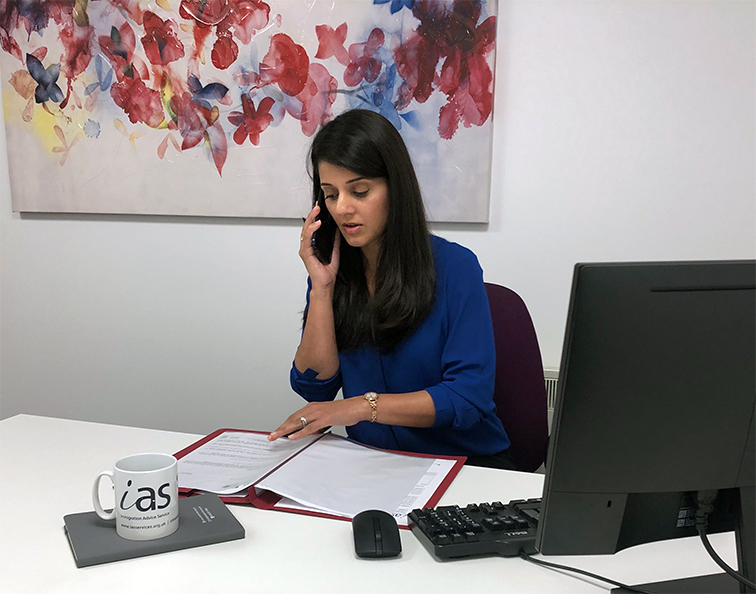 The Application Package
With our Application Package, your dedicated immigration lawyer will advise you on your application process and eligibility. Your caseworker will then complete and submit your forms to the Home Office on your behalf.
Request the Application Package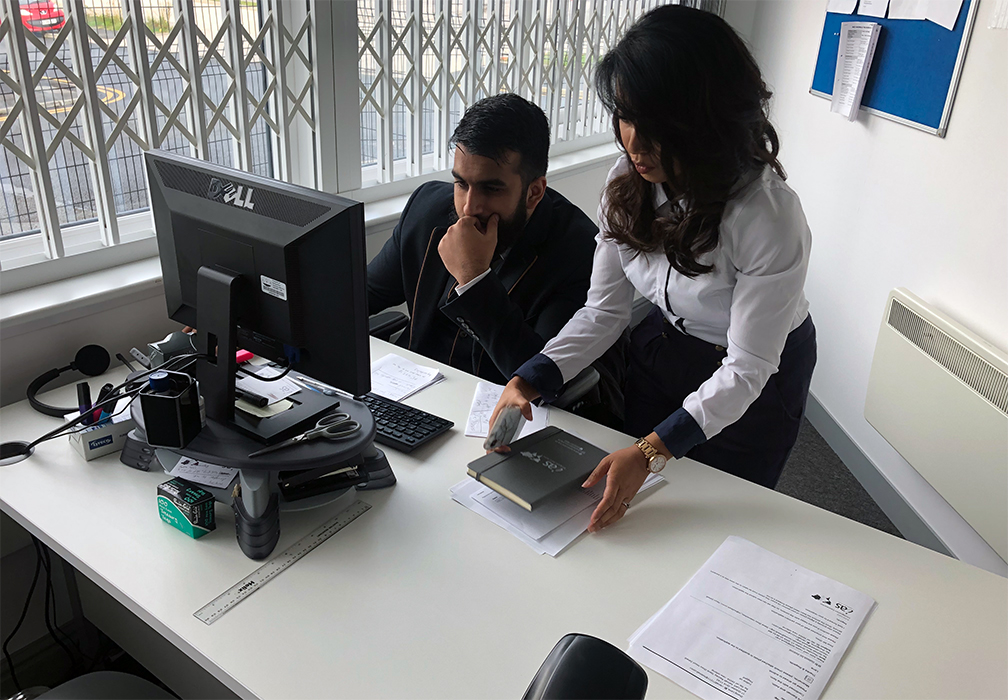 The Fast Track Package
Our Fast-Track Application Package is a premium service for those who need to submit their application in time with their deadlines. Your case will become a top priority for our lawyers and you will benefit from our highest-quality services.
Request the Fast Track Package
The Appeal Package
By choosing our Appeal Package, you can rely on our lawyers' legal knowledge and experience to ensure you have the highest chance of a successful appeal. We will also fully represent you in any hearings/tribunals.
Request the Appeal Package
Related pages for your continued reading.
Frequently Asked Questions
You should start your Visa application process about three months before your first day of work. You can check your Certificate of Sponsorship to confirm the date.
Your decision arrives about three weeks for applicants within the UK while it's longer (8 weeks) for people outside.
All applicants must pay a healthcare fee of about £624, then prove sufficient funds to sustain their stay in the UK for at least one year. Other fees required by the Home Office are subject to change due to economic volatility. You'll need to confirm during your application process with the Immigration office.
Your visa can be valid for about three years, and you can extend it for two more years within that period. However, if you don't secure a permanent residency in the UK after those five years, you must return to your home country.