UK Unmarried Partner visa for Irish citizens
If you are in a genuine relationship with a British citizen or someone with Indefinite Leave to Remain or Settled status in the UK, you may be eligible for the UK Unmarried Partner visa.
Contact Total Law for assistance with your unmarried partner visa applications. Speak with one of our qualified immigration experts today. Call +353 (0) 61 518 025 or use the online contact form to get in touch.
What is the UK Unmarried Partner visa?
The UK Unmarried Partner Visa is for unmarried partners of British citizens or settled residents. The basis for admission is that they are in a relationship with an individual with British citizenship, indefinite leave to remain, or have been settled.
In saying 'settled status in the UK' the laws around this UK visa refer to someone who is a resident of the UK with no immigration limitations on how long they can be in the country.
For immigration advice and support, contact Total Law for assistance with your unmarried partner's visa applications. Speak to one of our UK immigration lawyers today. Call +1 844 290 6312 or use the online contact form to get in touch.
"I'm very happy with the standard of training received on the OISC Level 1 course, i passed my exam. Thank you!"
"My application was approved and a huge weight has been lifted from our shoulders this year "
"We used this service for the spouse visa extension application to assure that all the information was valid and correct."
What about Irish citizens seeking UK Unmarried Partner Visas?
The immigration and entry clearance rules that apply to people outside the area known as the United Kingdom are not the same as those an Irish citizen would have to adhere to.
According to the Common Travel Area treaty signed in 1921, Irish citizens hold a special status compared to other EU countries or the rest of the world.
Even post-Brexit, Irish nationals have a special status in the UK that pre-dates the rights they have as EU citizens. The Republic of Ireland is not considered a foreign country for purposes of the UK laws and Irish citizens aren't seen as aliens.
The legislation is found in section 1(3) of the Immigration Act 1971, which states that people seeking entry to the UK from the Republic of Ireland are not subject to immigration control.
It stands to reason then, that they don't need a UK unmarried partner visa. However, those who are residents in Ireland but don't hold citizenship may still need to apply for a visa if they wish to settle in the UK.
UK Unmarried Partner Visa Requirements
The Unmarried Partner visa category applies to long-term partners of a British citizen, individuals with indefinite leave to remain in the UK or limited leave to remain as outlined by Appendix EU or Appendix ECAA, who would like to join or stay with their partners in the UK.
To qualify for the UK Unmarried Partner Visa, applicants must make sure that they fulfil certain requirements set out by UK Visas and Immigration policies. They include:
You and your partner must both be over the age of 18.
Your partner has to be a British citizen, an individual who has attained indefinite leave to remain in the UK, or limited leave to remain as outlined by Appendix EU or Appendix ECAA.
You have to have met in person and lived together in a relationship closely resembling marriage or civil partnership for at least 2 years.
All previous relationships must be demonstrably broken down permanently.
You should demonstrate your ability to speak and understand English to the required level.
The relationship should be shown to be genuine, with the intention to live together permanently.
You have to show that you can be properly maintained in the UK without depending on public funds.
 There should be adequate accommodation for you and any dependent you may have.
What are the financial requirements for the UK Unmarried Partner Visa?
One of the most recurring requirements is visa application concerns money. In order to get approved, one of the things the applicant has to do is show that they can be sufficiently maintained while in the UK so they do not have to require public funds to satisfy any financial requirements.
For the UK Unmarried Partner Visa, the financial requirements state that you have to demonstrate that your partner (or both of you jointly if you are in the UK with valid leave to remain) bring in a gross yearly income that reaches at least £18,600.
Additionally, you need to add about £3,800 for a first child who is not a British settler or an EAA national and £2,400 for each additional child who is not British, settled, or an EAA national.
These financial thresholds are standard and apply to just about every visa. The bare minimum usually requires applicants to demonstrate they can live in the UK on their own funds without having to apply to public funds to sustain themselves.
Meeting the financial requirement for the UK Unmarried Partner Visa
The financial requirement for the UK Unmarried Partner Visa requires that the couple show they can sustain themselves through any of the following ways:
 Salaried income
 Non-salaried income
Salary/dividends from a company investment
Property rental income
 Income from investments
Stocks and bonds
Shares
Trust funds
Pensions
Maintenance payments
Insurance payments
Applicants can also opt for cash savings of above £16,000 that have been held for at least half a year or show that they have come from the sale of property or investments within that period.
In some of the cases, it is possible to combine several of the mentioned sources of income to meet the financial requirement.
In other cases, your partner could be receiving certain benefits, in which case different considerations apply.
UK Unmarried Partner visa application process
Unmarried Partner visa holders will be eligible to work and study in the UK. Applicants can submit their unmarried partner visa applications even when the partner is outside the UK, but only if they intend to return to the UK with the applicant.
The application process for an Unmarried Partner Visa is a long and complicated one, requiring the submission of several supporting documents. The recommendation we would like to give is that applicants will have a much easier time if they submit these forms online.
You should be prepared to provide the following details in your unmarried partner visa application:
Your name, your partner's name, and any dependents' names
The date of birth
 A valid passport and travel document
 Older passports should have visa pages or entry stamps
Disclosure about any previous immigration applications
Disclosure about criminal convictions
The nationality and birth dates of your parents
Countries you have lived in or visited
Details of family and friends in your home country
Evidence of the current financial capabilities
Your partner's settled status or British citizenship
Proof of a genuine and subsisting relationship
Your intended accommodation/living situation in the UK
Disclosure about children. You'll have to provide information on who has primary responsibility for the child, where they live/have lived, and details about the child's extended family
In addition to these details, you will also need to give your original copies of some supporting documents that include your passport.
After proving the initial information for your unmarried partner visa application, you will be asked to submit biometric data in the form of fingerprints and a facial photograph. This step happens during an in-person appointment.
Biometrics have to be provided in an approved married partner visa application support centre.
How long can you stay in the UK on an unmarried partner visa?
If you have already gotten your UK Unmarried Partner visa, from the Home Office, you will have permission to live with your partner in the UK for 33 months (when applying from overseas) and 30 months (if the application comes from within the UK).
When the 33-month period elapses, you can apply for an extension to the visa for a period of up to five years. If you have lived in the UK for five years on a valid Spouse Visa, you can apply for Indefinite Leave to Remain.
As with anything, there are procedures followed when extending the visa. For instance, you still have to prove that you are in a primary relationship with the partner sponsoring your unmarried partner visa application and provide proof of your ability to financially maintain yourself within the UK for the extension period.
If you stay long enough to become eligible for an Indefinite Leave to Remain, you are only one step away from becoming a full British citizen.
How can Total Law help?
The UK Unmarried Partner visa is a valuable way for those in eligible relationships to come and settle in the UK.
If you require help with your Unmarried Partner visa application or have any other question or query about UK immigration, Total Law are here to help.
We offer complete immigration advice to clients wishing to move to the UK or anywhere else in the world. Whether you're unsure about your eligibility for the Unmarried Partner visa, need additional help with your application, or just need to talk to an immigration specialist about your case, we can help.
Call +353 (0) 61 518 025 or use the online contact form to get in touch.
Advice Package
Comprehensive immigration advice tailored to your circumstances and goals.
Application Package
Designed to make your visa application as smooth and stress-free as possible.

Fast Track Package
Premium application service that ensures your visa application is submitted to meet your deadline.
Appeal Package
Ensure you have the greatest chance of a successful appeal. We will represent you in any case.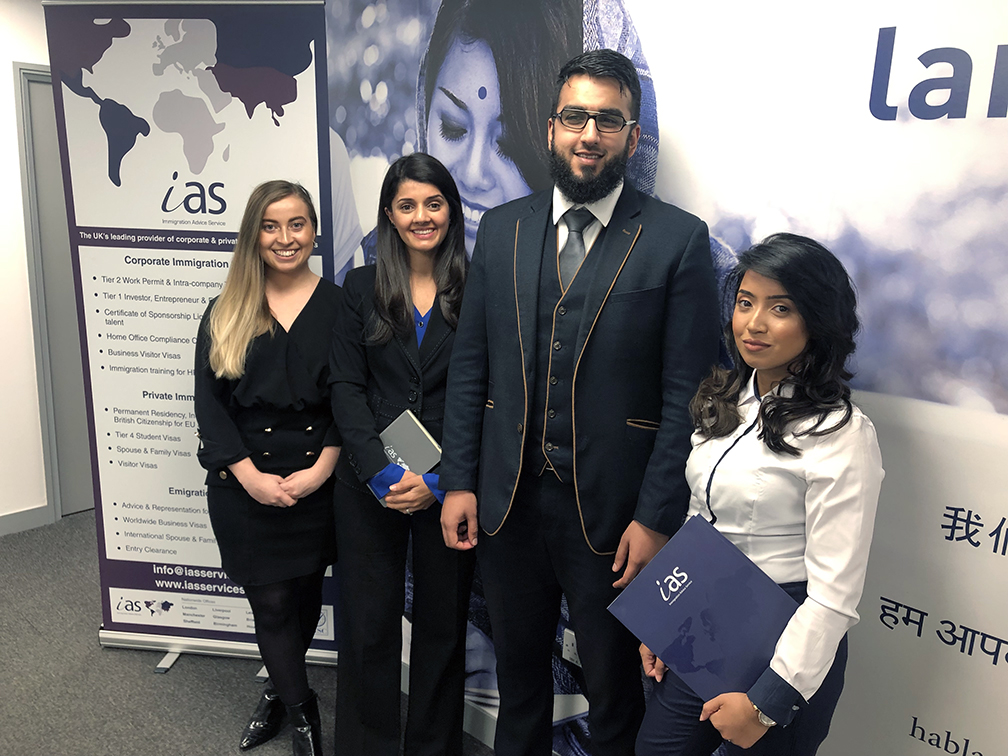 The Advice Package
During this untimed Advice Session with our professional immigration lawyers in London, you will receive our comprehensive advice, completely tailored to your needs and your situation.
Request the Advice Package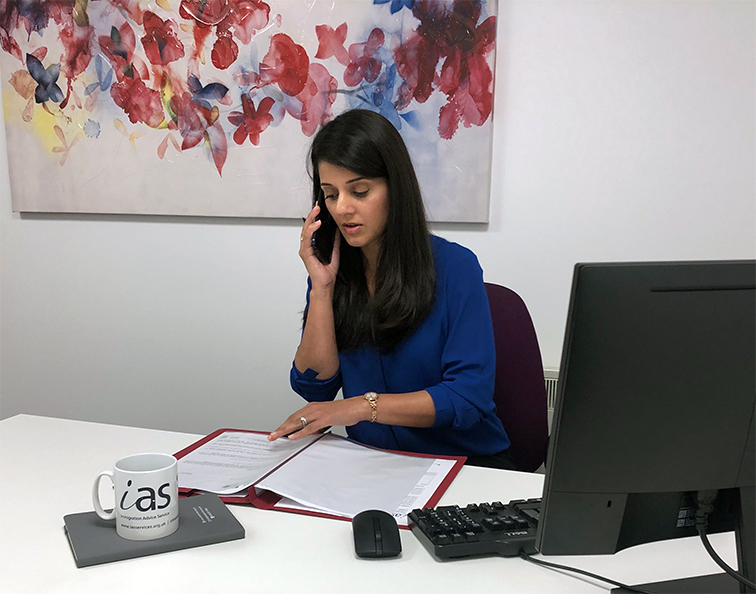 The Application Package
With our Application Package, your dedicated immigration lawyer will advise you on your application process and eligibility. Your caseworker will then complete and submit your forms to the Home Office on your behalf.
Request the Application Package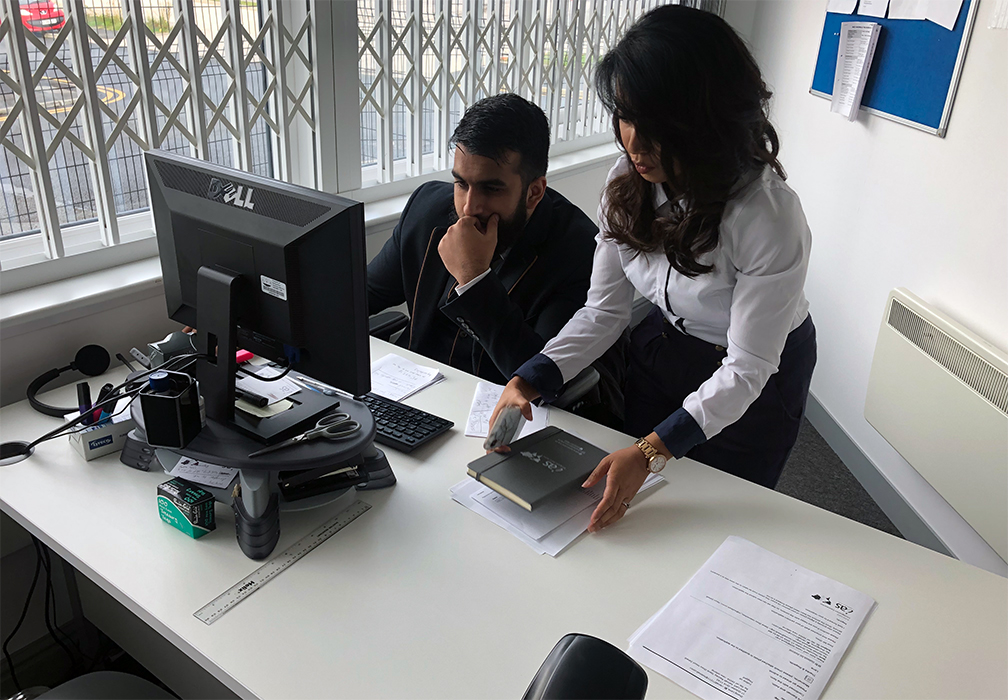 The Fast Track Package
Our Fast-Track Application Package is a premium service for those who need to submit their application in time with their deadlines. Your case will become a top priority for our lawyers and you will benefit from our highest-quality services.
Request the Fast Track Package
The Appeal Package
By choosing our Appeal Package, you can rely on our lawyers' legal knowledge and experience to ensure you have the highest chance of a successful appeal. We will also fully represent you in any hearings/tribunals.
Request the Appeal Package
Related pages for your continued reading.
Frequently Asked Questions
If you are engaged to or are a proposed civil partner of a British or Irish citizen of the UK, you can apply for a Fiance visa instead of the Unmarried Partner visa. The only stipulation is that you must become spouses or civil partners, that is married or civil partnership before your visa expires, which is usually six months.
You have to produce proof of your financial situation and identity with things like bank statements, payslips going back six months, proof of parental leave (where relevant), and more. To avoid missing any of the steps, we recommend using the services of an immigration lawyer with previous experience.
The visa grants holders the full right to work and study in the UK. You and your partner can build a life in the UK this way and even work toward citizenship.
At the time of writing this, the Home Office application fee for a UK Unmarried Partner visa application submitted outside the UK stands at £1,523. The Home Office application fee to switch categories to the unmarried partner category within the UK or extend the stay as an Unmarried Partner is £1,033.