UK Ancestry Visa: Apply from Ireland
The UK Ancestry visa is available for foreign nationals living outside of the UK that have at least one grandparent who was born in the UK and meet other requirements.
If you have any questions regarding the UK ancestry visa or need advice or assistance with applying, you can contact our professional immigration lawyers. Call us on (+353) 061 518 025 or contact us online via our live chat.
Overview of the UK Ancestry visa
If you are a citizen of an eligible country and one of your grandparents was born in the UK, you may be eligible for a five-year UK Ancestry Visa, which permits people to live, work and study in the UK freely. After five years, you can either apply for a renewal or settled status.
If you are an Irish citizen, you can benefit from the Irish and UK governments' freedom of movement, called The Common Travel Area for Irish and British citizens.
The Common Travel Area, or CTA, permits Ireland and UK citizens to freely work, live, study, and become residents in the UK and Ireland without having to go through normal immigration processes. For this reason, Irish citizens do not need to apply for an Ancestry visa or any other type of visa in order to live and work in the UK.
However, residents of Ireland who are not citizens may apply for the Ancestry visa if they qualify.
"I'm very happy with the standard of training received on the OISC Level 1 course, i passed my exam. Thank you!"
"My application was approved and a huge weight has been lifted from our shoulders this year "
"We used this service for the spouse visa extension application to assure that all the information was valid and correct."
What are the requirements for an Ancestry visa?
If you are someone that lives in Ireland but does not have Irish citizenship, and you live in Ireland by way of a valid residence visa, you will need to apply for an ancestry visa before being able to move to the UK, so long as you meet the requirements.
To be eligible for this visa, you must:
Be one of the following

A citizen of a Commonwealth nation
A British overseas citizen
A British overseas territories citizen
A British national (overseas)
A citizen of Zimbabwe

Prove at least one of your grandparents was born in the UK, the Channel Islands, or the Isle of Man.
Further requirements include that you:
Be 17 years of age or above
Have sufficient funds without help from public funds to support yourself, including accommodation for yourself and any dependants
Are able to and have plans to gain employment or self-employment in the UK
There are also specific eligibility requirements for the relevant family member, in this case, the grandparent you are seeking the ancestry visa through.
The applicant has to prove that at least one grandparent was born:
In the UK, the Channel Islands or the Isle of Man
Before 31 March 1922 in Ireland
On a ship or aircraft that was either registered in the UK or belonged to the UK government.
The UK government makes it possible to claim an ancestry visa if you or your grandparents were adopted and if your parents or grandparents were not married. However, you cannot claim UK ancestry through your step-parents.
We can assist you with applying for this visa. For more information on how we can help or immediate support, call us today on (+353) 061 518 025.
What documents are required for a UK ancestry visa application?
The UK ancestry visa route requires applicants to show detailed evidence of their relationship with their relative/grandparent born in the UK and a UK citizen, so you will need to provide the birth certificates of your parent(s) and grandparent.
You may also need to provide:
Documentations if your parent's or grandparent's names have changed since birth, either through marriage or civil partnership certificates or a deed
Legal adoption papers if you or your parents are adopted
In addition to proof of your grandparent's status, you are also required to provide:
A valid, current passport showing citizenship to a commonwealth nation, or valid travel document with a minimum of one blank page for your visa, or another valid type of travel document.
Your full birth certificate
Proof that you plan to get a job after you enter the UK – by way of a job offer or a business plan if you will enter self-employment
Proof you intend to bear complete financial responsibility by showing that you have the financial resources to be the financial support for yourself and any dependent family members. Bank statements have to be dated within 31 days of when you submit your application.
Tuberculosis test results (if applicable)
Your marriage certificate or civil partnerships registration (if dependent spouses/civil partners are coming)
What is the application process for a British ancestry visa? 
Ancestry visa applications can be made up to 3 months prior to when they intend to travel to the UK. The application is made online via the Home Office and UK government website.
As part of the application, applicants must make an appointment at a Visa Application Centre with an immigration officer to prove their identity. During the appointment, the immigration officer will have your biometric information taken (photograph and fingerprints).
You will likely need to provide documentary evidence of your situation when you attend the appointment.
Dependent family members and the ancestry visa
A good aspect of the UK ancestry visa is that it is possible to bring dependents (both EEA and non-EEA family members) with you to the UK.  All dependent non-UK family members can apply online if they are based outside of the UK. They will also need to attend the visa application centre in order to get their biometrics completed.
Dependents are defined as any of the following, and for all eligible dependents, you'll need to provide evidence of your relationship when you apply:
Your partner (wife, husband, fiancé, civil partner or partner with whom you have been living together for longer than 2 years)
Children(s) under 18
Children(s)  over 18 who were on your or your partner's visa as a dependant
Dependent privilege does not extend to other family members like parents, cousins, aunts, or grandparents.
For children, they must live with you so long they are not attending education elsewhere, not be married/in a civil partnership, and not have any children. All dependent children must be financially dependent on their parents as they are not eligible to access public funds.
If your dependents are already legally residing in the UK, they can extend or switch their visa to the UK ancestry visa, so long as they reach all requirements. However, it is not possible to switch if they're currently in the UK:
On visitor visa
On a Short-term study visa
On a Parent of a Child Student visa
On a Seasonal Worker visa
On a Domestic Workers in a Private Household visa
On immigration bail
If your dependents are living in the UK on one of these visa categories, they must exit the UK and re-apply for a UK Ancestry visa from their commonwealth country.
What are the fees and processing times?
Fees
The UK Ancestry visa cost is £531.
You may also have to pay the immigration healthcare surcharge as part of your application, which is a fee that will allow you to use the NHS while in the UK. This charge is £624 for every year you'll be in the UK, which means that you'll need to pay a total of £3120 for the whole five years of your Ancestry visa's validity.
You may also have to pay additional costs such as £19.20 to give your biometrics information, or additional costs to have your documents translated into English or Welsh if you have to.
Processing times
Once you've applied online, proved your identity and provided your documents, you'll normally receive a decision on your application within 3 weeks.
If you need your application processed quicker, you may also be able to pay for one of the Home Office's priority services. This will enable you to get your application processed within 5 working days or within the next day.
These services may not always be available based on your current location, however.
UK Ancestry visa refusal
In some cases, a UK Ancestry visa application may be rejected and refused. Some common reasons behind refusal are:
The applicant is not a commonwealth citizen from an eligible commonwealth country
The applicant fails to provide sufficient evidence that they're actively seeking work in the UK
The applicant is unable to provide proof that at least one grandparent was born in the UK
The applicant is unable to demonstrate adequate finances to support themselves in the UK
The applicant submitted an incomplete or inaccurate application
Failure to submit relevant supporting documents
Failure to respond to Home Office requests for further information
Due to the immigration system and UK laws, if your Ancestry Visa is refused, there is no right of appeal unless there is an obvious error in the decision process made by the UK Government.
Can I extend a UK Ancestry visa?
Yes, you can extend your visa before it expires. If you are successful, you will be able to stay in the UK for an additional five years. Before that is over, you can apply for Indefinite Leave to Remain, which is like permanent residence (or permanent immigration permission) and a step towards becoming a British citizen.
The Ancestry visa can be extended as many times as you like as long as you still meet the requirements. If you travelled with dependents, they can extend their UK visas as well.
To extend your visa, you can apply online. You will be required to give biometrics which you can do at a UK Visa and Citizenship Application Services (UKVCAS) service point. Each person applying will need to pay £1,048 as an application fee, £19.20 for biometrics, and the healthcare surcharge if it applies.
After applying, do not travel outside the UK, Northern Ireland, Ireland, the Channel islands, or the Isle of Man until you get a decision, else your application will be withdrawn. You should get a decision on your visa extension within eight weeks, but you may be able to get it faster.
How can Total Law help?
At Total Law, we are experts in UK and Irish immigration law. Our immigration lawyers can assist you with securing a UK Ancestry visa.
When you reach out to us, we will assess your eligibility for this route and source and locate family history documents that can support your application. Then, we will advise you on the documents to provide that will support your application and perform a document check to ensure they are acceptable.
After that, we will prepare a high-standard application on your behalf to maximise your chances of a successful UK Ancestry Visa application.
We can assist you with applying for this visa and to help guide you through the Ancestry visa requirements. For more information on how we can help or immediate support, please call us on (+353) 061 518 025 today.
Advice Package
Comprehensive immigration advice tailored to your circumstances and goals.
Application Package
Designed to make your visa application as smooth and stress-free as possible.

Fast Track Package
Premium application service that ensures your visa application is submitted to meet your deadline.
Appeal Package
Ensure you have the greatest chance of a successful appeal. We will represent you in any case.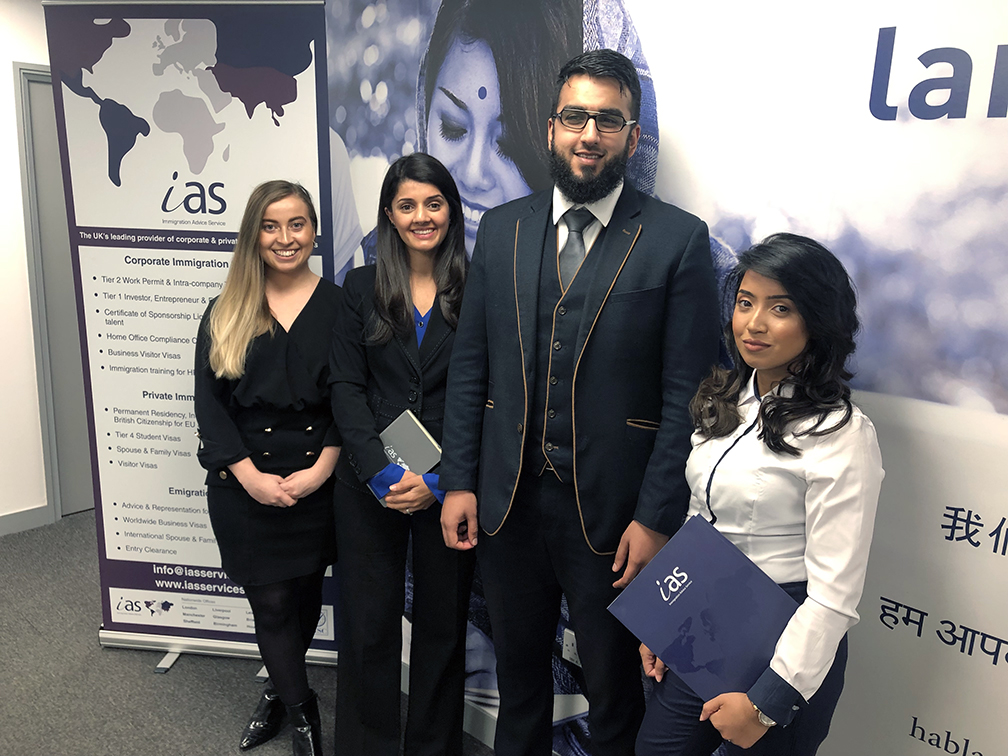 The Advice Package
During this untimed Advice Session with our professional immigration lawyers in London, you will receive our comprehensive advice, completely tailored to your needs and your situation.
Request the Advice Package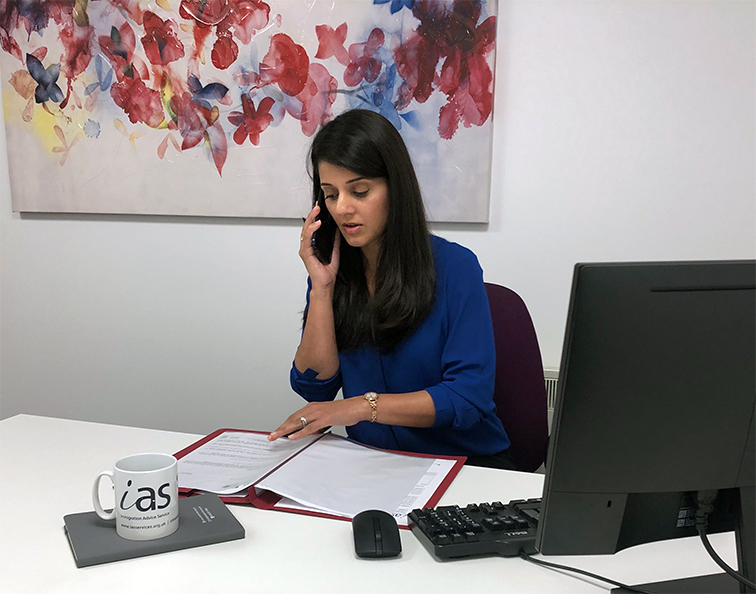 The Application Package
With our Application Package, your dedicated immigration lawyer will advise you on your application process and eligibility. Your caseworker will then complete and submit your forms to the Home Office on your behalf.
Request the Application Package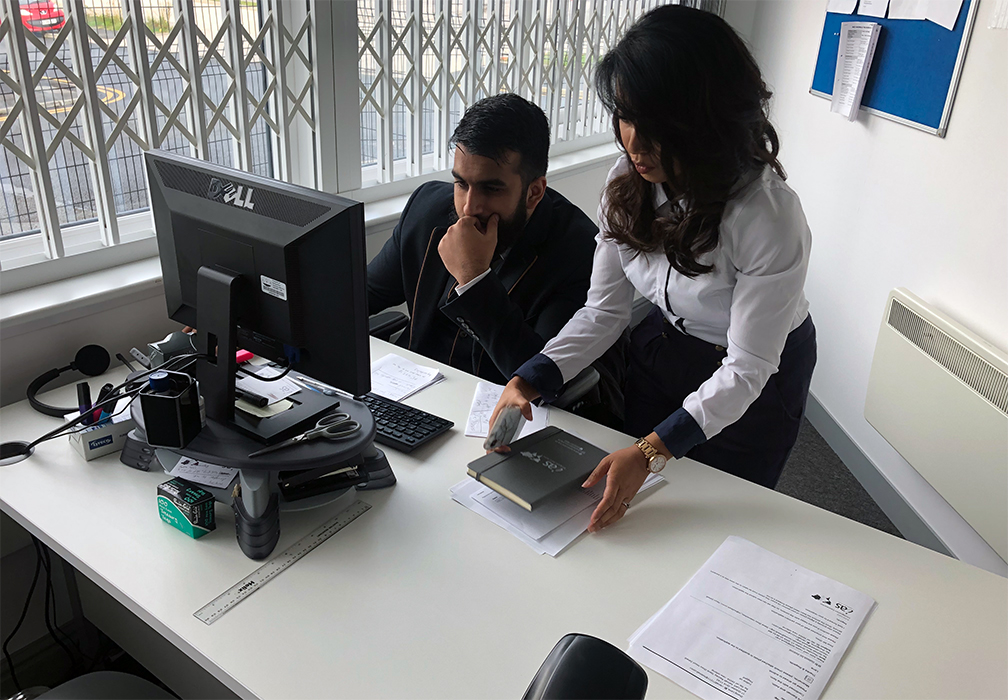 The Fast Track Package
Our Fast-Track Application Package is a premium service for those who need to submit their application in time with their deadlines. Your case will become a top priority for our lawyers and you will benefit from our highest-quality services.
Request the Fast Track Package
The Appeal Package
By choosing our Appeal Package, you can rely on our lawyers' legal knowledge and experience to ensure you have the highest chance of a successful appeal. We will also fully represent you in any hearings/tribunals.
Request the Appeal Package
Related pages for your continued reading.
Frequently Asked Questions
You will be eligible to apply for British citizenship after spending one year in the UK with indefinite leave to remain.
You may apply for indefinite leave to remain once you've been in the UK for  years with your Ancestry visa.
Unfortunately, you will not be able to switch to this visa if you're already in the UK. In order to apply, you must first leave the UK and apply for this visa before you return to the UK.