UK Innovator Visa for Irish Residents
The UK innovator visa allows experienced entrepreneurs to come to the UK to set up an innovative business.
For immigration advice and support, contact Total Law for assistance with your innovator visa application. Speak to one of our expert immigration advisers today. Call  (+353) 061 518 025 or use the online contact form to get in touch.
What is the UK innovator visa?
The Innovator visa is made for seasoned entrepreneurs who want to establish a new business in the UK.  Before applying for this visa, applicants must demonstrate that they have an innovative, viable and scalable business idea approved by an endorsing body. Applicants must also demonstrate that they have access to at least £50,000 to invest in their business.
The innovator visa is valid for up to three years, with holders having the option to extend their stay for another three years after their initial innovator visa expires. Innovator visa holders may apply for indefinite leave to remain after three years of staying in the UK and for British citizenship after six years of staying in the UK.
"I'm very happy with the standard of training received on the OISC Level 1 course, i passed my exam. Thank you!"
"My application was approved and a huge weight has been lifted from our shoulders this year "
"We used this service for the spouse visa extension application to assure that all the information was valid and correct."
What can you do with the Innovator Visa?
As an innovator visa holder in the UK, you are allowed to:
set up a business or several businesses as outlined in your business proposal
work for your business, either as a director or a self-employed member of a business partnership
bring your eligible family members with you as dependants
travel outside and return to the UK
apply for 'indefinite leave to remain' if you've lived in the UK for 3 years and meet the other eligibility requirements
However, you are not allowed to:
do any work outside your business, for example, be employed by another business
work as a professional sportsperson
access public funds or the State Pension
Who needs to apply for the innovator visa?
Based on the Common Travel Area (CTA) agreements, Irish citizens do not need to apply for a visa to enter the UK to conduct business. Even after Brexit, Irish citizens will be permitted to enter the UK freely to set up and conduct business.
EU citizens who started living in the UK by 31 December 2020 may be able to apply for the free EU Settlement Scheme. This scheme guarantees that these EU citizens can live, work and conduct business freely without a visa in the UK following Brexit. EU citizens who were not able to apply for the Settlement Scheme by the deadline on 30 June 2021, unless in exceptional cases, will need a visa to enter the UK and conduct business.
Non-EEA citizens, even those from visa-exempt countries, must apply for a visa to stay in the UK for more than three months.
Eligibility Criteria for Innovator Visas
To apply for an innovator visa, you must fulfil the following eligibility criteria:
You are over 18 years old.
You don't have a criminal record.
You have proof of your good health and that of dependents included in the innovator visa application. Individuals from certain countries have to take tuberculosis (TB) tests.
The investment funds are demonstrably yours and earned lawfully.
You invest £50,000 or more in the chosen venture with adequate financing for dependents without relying on public benefits.
Your English language proficiency level is B2 and higher on the European classification standards scale.
You are experienced and educated in developing business ventures.
You have a viable and scalable business plan.
The innovation is viable and scalable.
Innovator Visa Endorsement Criteria
The Innovator visa is for entrepreneurs who want to establish a new business in the UK. The business should not already exist in the UK.  However, where it does, it should not yet have fully started trading.
When applying for an innovator visa, you must have your business plan assessed by an endorsing body. Your business idea must fulfil the following criteria:
Innovation: You must not be undertaking the same business venture already existing in the UK market. Your business idea must be innovative to meet new or existing market needs and creates a competitive advantage.
Viability: You must demonstrate that you have the necessary skills, knowledge, experience and market awareness to run the business successfully;
Scalability: Your business plan must demonstrate evidence of structured planning. The business should have the potential for job creation and expansion into national and international markets.
You will need to apply for a different type of visa if you want to join an existing trading business.
The application process for the innovator visa
You can apply for the innovator visa from inside or outside the UK. All applications must be made online.
As part of your application, you will need to prove your identity as part of your application. To do this, you will either:
You'll also need to submit your supporting documents on the application portal.
If you are in the UK on a different visa, you may be eligible to switch to a startup visa. You must meet the eligibility requirements and must not have operated a business in the UK if you wish to switch to this visa.
Supporting documents for innovator visa application
When applying for a UK innovator visa, you must provide the following documents:
a valid passport or other identity documents
bank statements showing you've had at least £1,270 in savings in your bank account for 28 consecutive days before you apply
proof of English language proficiency
evidence that you meet the investment funds requirement
your tuberculosis test results if you're from a country where you have to take the test
an endorsement letter to show that an endorsing body has assessed your business idea.
You must provide certified translations of all documents not in English or Welsh.
Application fee and processing times
Currently, it costs £1,036 to apply for the innovator visa from outside the UK and £1,292 to apply from within the UK. If you are applying with dependants, each dependant must make a separate application and pay the full application fee.
Once you have submitted your application, it takes the UK Home Office three weeks to send you a decision on your application if you applied from outside the UK. However, innovator visa applicants who apply from within the UK will get a decision within eight weeks.
UK Innovator Visa Validity and Extension
Innovator visa holders can initially stay in the UK for up to three years. Holders who abide by UK laws and their visa conditions may apply for an extension upon the expiry of their initial visa.
An innovator can apply for as many extensions as they would like as long as they continue to live lawfully in the UK and meet the requirements when they apply. Alternatively, the Innovator could apply for settlement and then citizenship after spending the mandated amount of time and meeting the requirements for settlement and citizenship.
How Total Law Can Help
Total Law can help you navigate through the rigours of applying for an innovator visa and increase your chances of being successful. We have an excellent team of seasoned immigration lawyers who know the ins and outs of the UK immigration process. We have helped many visa applicants achieve their immigration dreams for various purposes and are ever-willing to replicate the same with you.
We are available every day of the week to take phone calls and respond to your online chat inquiries. Simply contact us now at (+353) 061 518 025 for more information on how we can help you with your visa application.
Advice Package
Comprehensive immigration advice tailored to your circumstances and goals.
Application Package
Designed to make your visa application as smooth and stress-free as possible.

Fast Track Package
Premium application service that ensures your visa application is submitted to meet your deadline.
Appeal Package
Ensure you have the greatest chance of a successful appeal. We will represent you in any case.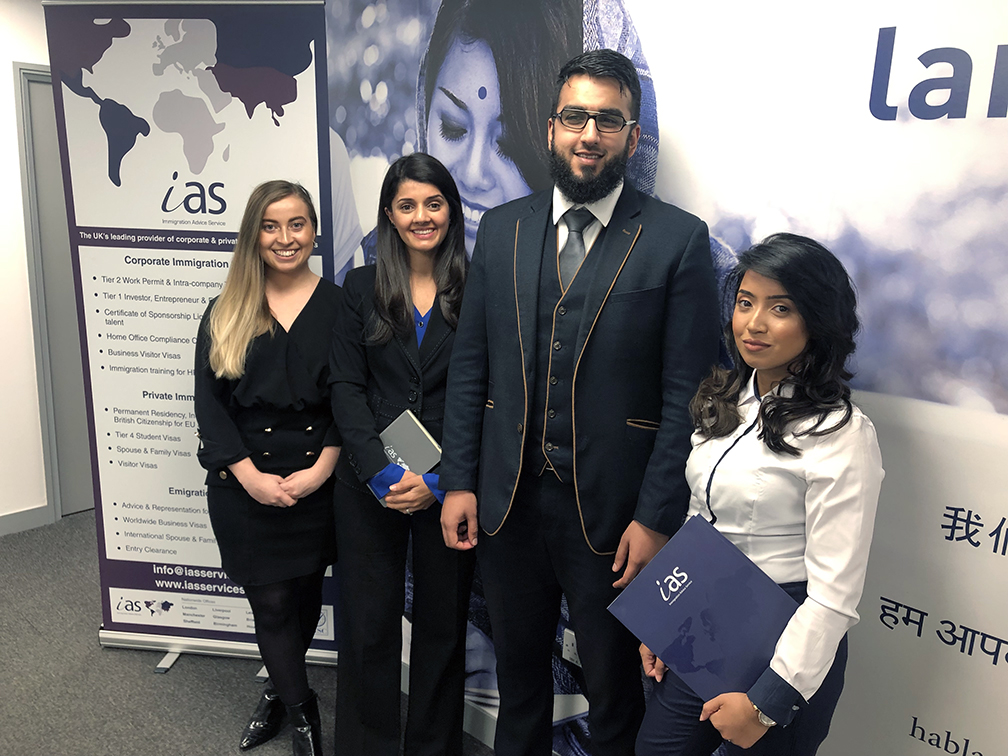 The Advice Package
During this untimed Advice Session with our professional immigration lawyers in London, you will receive our comprehensive advice, completely tailored to your needs and your situation.
Request the Advice Package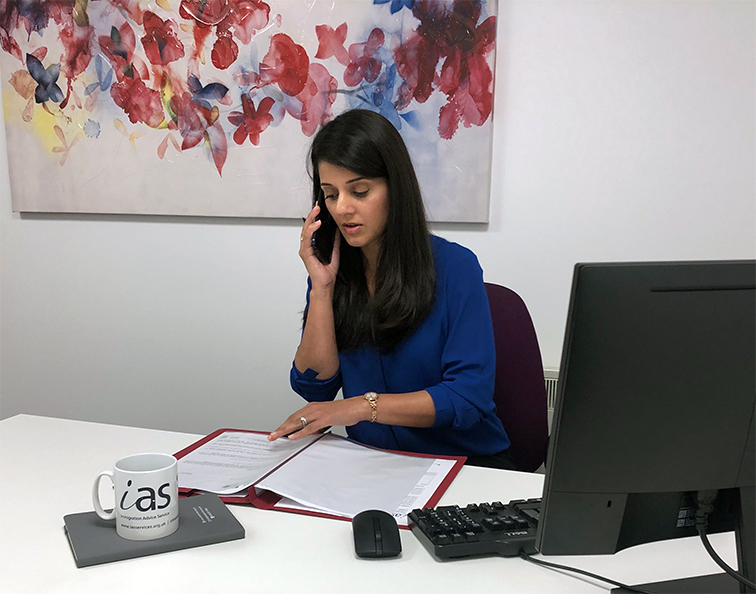 The Application Package
With our Application Package, your dedicated immigration lawyer will advise you on your application process and eligibility. Your caseworker will then complete and submit your forms to the Home Office on your behalf.
Request the Application Package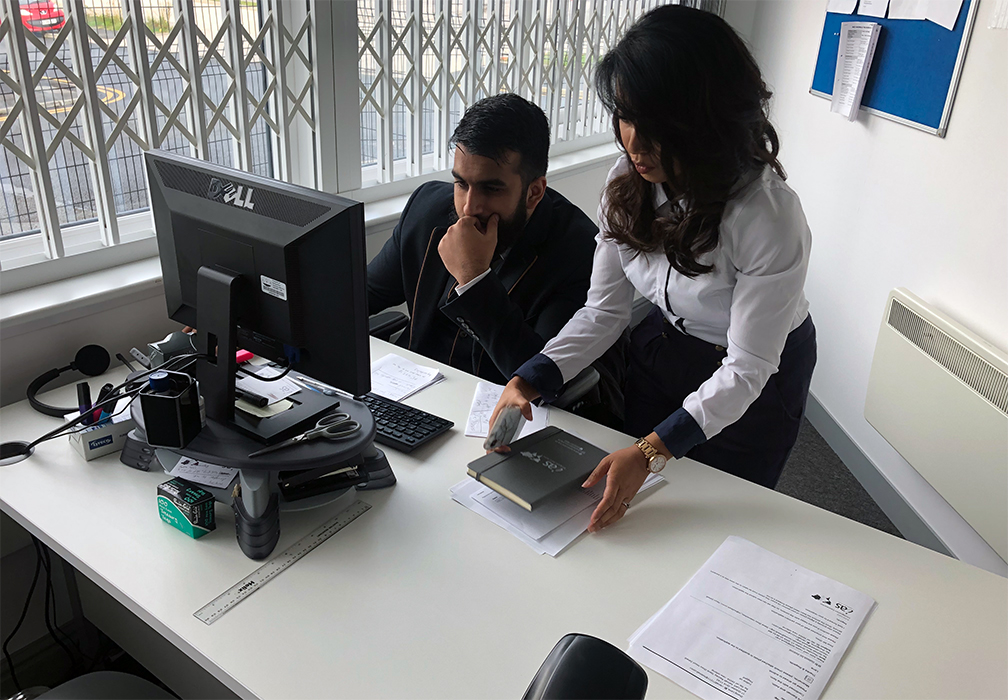 The Fast Track Package
Our Fast-Track Application Package is a premium service for those who need to submit their application in time with their deadlines. Your case will become a top priority for our lawyers and you will benefit from our highest-quality services.
Request the Fast Track Package
The Appeal Package
By choosing our Appeal Package, you can rely on our lawyers' legal knowledge and experience to ensure you have the highest chance of a successful appeal. We will also fully represent you in any hearings/tribunals.
Request the Appeal Package
Related pages for your continued reading.
The Innovator visa expires three years after the issue date. Applicants are encouraged to apply for an extension (should they want one) before the expiry date to avoid being in the country illegally when the visa's time runs out and violating the immigration rules.
After the initial three years and meeting the eligibility requirement, applicants can apply for permanent residence (indefinite leave to remain ) if they want to stay for long and would like to avoid the hassle of applying repeatedly.
The cost depends on where you are applying from. Here are the fees:
| | Apply (from abroad) | Extend or switch (in the UK) |
| --- | --- | --- |
| The applicant | £1,021 | £1,277 |
| The applicant's partner and children | £1,021 each | £1,277 each |
The Innovator visa allows applicants to bring their families into the UK. The spouse must be legally married to the applicant, while the children must be minors. If the children aren't minors, then they have to be provably dependent on the applicant to be included.
Adopted children are also covered under the terms of this visa.
A minimum of £50,000. The amount can be paid by innovator visa applicants or a third party, as long as everything is done legally.
Applicants granted the Innovator visa have the right to make investments within the UK and can even acquire and own property legally.
In a word, yes! However, since they would no longer be maintaining an innovative, viable and scalable business, the applicants and dependents lose the right to live in the UK under the innovator visa.
The silver lining is that an innovator can run the business for three years and then apply for permanent residence. At this point, they can apply for permanent residence, sell their innovation and continue staying under a different visa that is not tied to the innovation.