B2 Tourist Visa
Entry into the United States for a foreigner generally requires a visa. There are two kinds of visas that can be issued to a foreigner. The visitor visa may either be a nonimmigrant visa for a temporary stay or an immigrant visa that gives the foreigner the privilege of permanent residence.
At Total law, we will dedicate some of our finest lawyers from a team of highly knowledgeable and thorough immigration law experts to assist you in your application for the B2 Tourist Visa applicants from start to finish. Give us a call today on +1 844 290 6312 or speak to our representatives online via this website.
What is a B2 Tourist Visa?
The B2 Tourist Visa falls under temporary visas or nonimmigrant visas and is likely one of the most popular transit visa application categories for foreigners in the United States.
The B2 Tourist Visa is a visitor visa that grants individuals temporary access to the United States for tourism. The B2 Visa is granted to individuals with nonimmigrant intent. You should note that this visa application will generally NOT be granted to individuals whose primary reason for seeking the visa appointment is to give birth in the United States to obtain United States citizenship for their child through the US visa waiver program.
"I'm very happy with the standard of training received on the OISC Level 1 course, i passed my exam. Thank you!"
"My application was approved and a huge weight has been lifted from our shoulders this year "
"We used this service for the spouse visa extension application to assure that all the information was valid and correct."
Eligibility for a B2 Tourist Visa
A B2 visa is granted to individuals whose trip is for the sake of vacation, tourism, visiting with relatives and family members, receiving medical treatment, participating in social events in the United States that have been organized by social, fraternal, or service organizations, and taking part in amateur musical, sports or similar events contest, where they will not receive any pay.
You may be denied entry into the United States where you have a criminal record. In such a situation, you will need to erase such a record to increase your chances of securing entry into the United States.
Also, entry into the United States after being deported or otherwise removed from the United States has a different procedure.
Are Canadians required to obtain a B2 Tourist Visa?
No, Canadians are not expected to secure a B2 visa where their reason for seeking entry is valid under the B2 visa system. There is a privilege granted to Canadians by bilateral agreements between the United States and Canada. Canadians who seek to visit the United States are not expected to secure a visa before their entry. The visitation envisaged by this privilege is not more than 180 days. They will be permitted entry into the United States if their aim for entry into the United States is as is valid under the B2 Tourist Visa category. They will generally require a Visa where they seek entry for a period longer than 180 days or where their reason for entry is to seek medical treatment.
The privilege contained above only applies to Canadian citizens. Some permanent residents of Canada are only permitted entry to the United States without a visa if they plan to stay in the United States for 90 days or less. If they desire to stay longer for the purposes contained in the B2 visa, they must acquire a visa. Their allowance for 90 days or less is derived from the provisions of the Visa Waiver Program. The Visa Waiver Program allows citizens of some countries globally into the United States for a very short period. Howbeit, the period is quite short. You must be sure that you are eligible to travel on the Visa Waiver Program by checking if your country is one of such countries.
Native Indians born in Canada by the Jay Treaty of 1974 are not required to obtain a visa for movement between Canada and the United States. They can freely move into either country where they have been held to be qualified under the 1974 treaty.
Documents Required for B2 Tourist Visa
You will need to put together some very important documents required to facilitate your travel. Some of these documents include your passport, the Form Ds-160 confirmation page; the proper photograph; the machine-readable visa fee (the MRV fee), and the application fee payment receipt.
Your passport must be valid for the trip, and a valid passport for this kind of trip is valid for a period not less than six months beyond your stay in the United States. Your family members who will accompany you on this trip must also possess a valid visa.
The DS-160 form usually contains questions such as your full name, marital status, details about your family, the details about your birth, full home address, contact information including phone number and email address, information about your work, what kind of education that you have got, and some more.
In addition, you may be required to show documentation that clearly defines the purpose of the trip, how you plan to fund yourself while you are on the trip for the entire period of such trip, and that you intend to leave the United States after the trip.
You can prove that you do not intend to immigrate through this visa by presenting evidence that you are employed in your home country. You can also prove this intention by demonstrating that you have close family ties in your home country.
If you cannot fully fund your trip, there must be someone else who can sponsor you and who is also willing. Where this is the case, you must present evidence at the visa interview that your trip will be sponsored by some third party (person or organization).
The fact that you have family ties in the United States does not help the application process for this visa. You must show ties to the home country, not the United States. You do not require an Affidavit of Support or a letter of invitation for this visa. Thus, if your visa is not granted, it is not a result of your lack of either.
How to apply for a B2 Tourist Visa
The steps to take in applying for the B2 Tourist Visa may vary from one country to another. However, there are steps that you will not miss, regardless of the country you are applying from. The specific order for your country can be found here.
Generally, you will need to complete the Form DS-160 online. The Form DS-160 is filled by individuals seeking entry into the United States for a temporary visit, and it is the 'Non-Immigrant Visa Application.' You can access Form DS-160 here.
After filling out the form completely, you are required to print the application form confirmation page/ the DS-160 barcode page, as you will need it at the visa interview. You should pay special attention to the photo you upload when filling the Form DS-160. There are specific requirements that the Photograph must comply with before it is accepted, and the format specified can be found here.
Except where an individual is 13 years and younger or 80 years and older, they will generally require a visa interview. You are required to schedule a visa interview appointment with the United States Embassy or Consulate at your residence. You will most likely have a period referred to as the 'wait time,' which simply means the time between scheduling an interview and when it will occur.
At one of the six United States Consular Offices in Canada or the United States Embassy in Ottawa, you will need to pay the non-refundable visa application fee. The fee is payable either before or after the interview. You will still need to pay the visa issuance fee, where the country of residence has no reciprocity with the United States.
Changing from a B2 Tourist Visa to another
You may desire to change your visa status to another kind while in the United States.
There might be a change in your plans; for example, you have gotten married to a United States citizen while you are on your trip. Where this is the case, you can generally request a change in your status as a nonimmigrant to another visa status.
You do not need to secure another visa while you are in the United States in this situation, but when you leave, you will have to get a visa to secure entry back into the United States.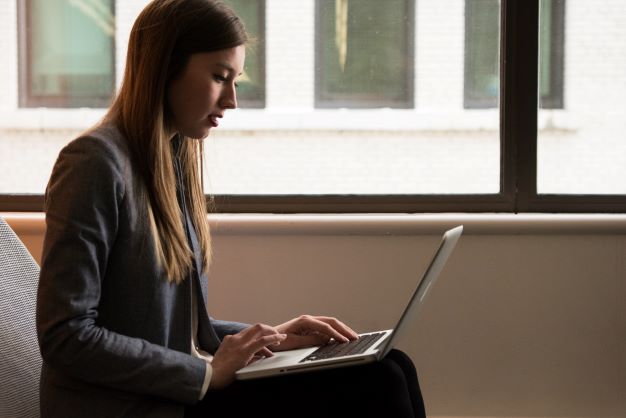 How can Total Help with B2 Tourist Visa?
At Total Law, we have a team of diligent and committed immigration lawyers that will help make the application and obtaining of the B2 Visa Status seamless.
Get in touch with us today at +1 844 290 6312 or via the chat option on this website.
Advice Package
Comprehensive immigration advice tailored to your circumstances and goals.
Application Package
Designed to make your visa application as smooth and stress-free as possible.

Fast Track Package
Premium application service that ensures your visa application is submitted to meet your deadline.
Appeal Package
Ensure you have the greatest chance of a successful appeal. We will represent you in any case.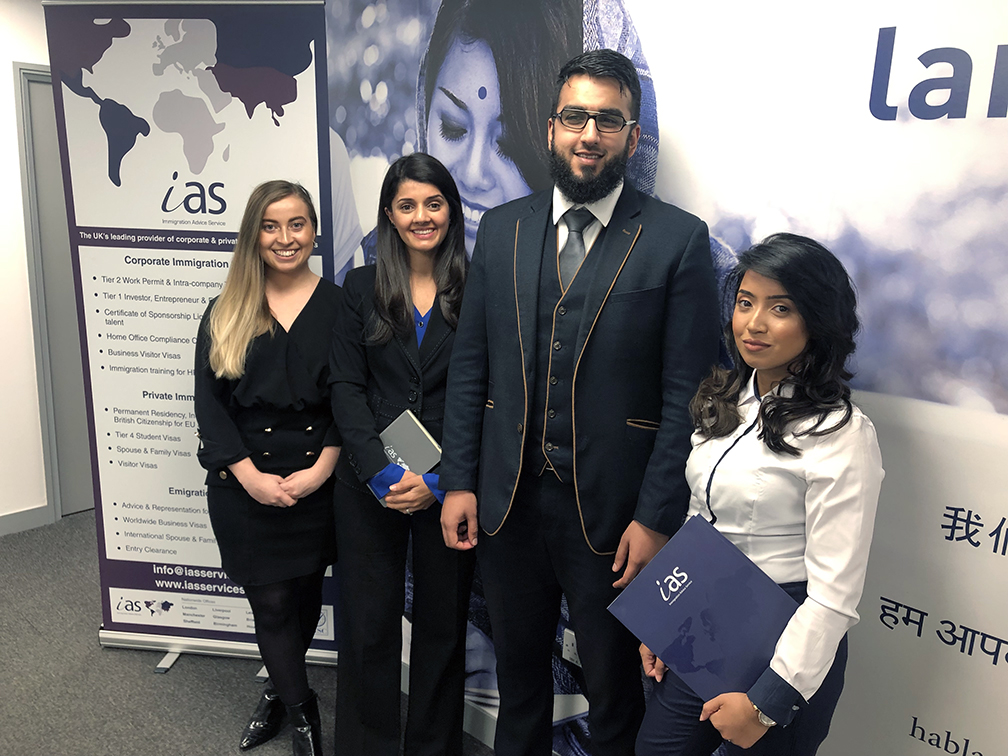 The Advice Package
During this untimed Advice Session with our professional immigration lawyers in London, you will receive our comprehensive advice, completely tailored to your needs and your situation.
Request the Advice Package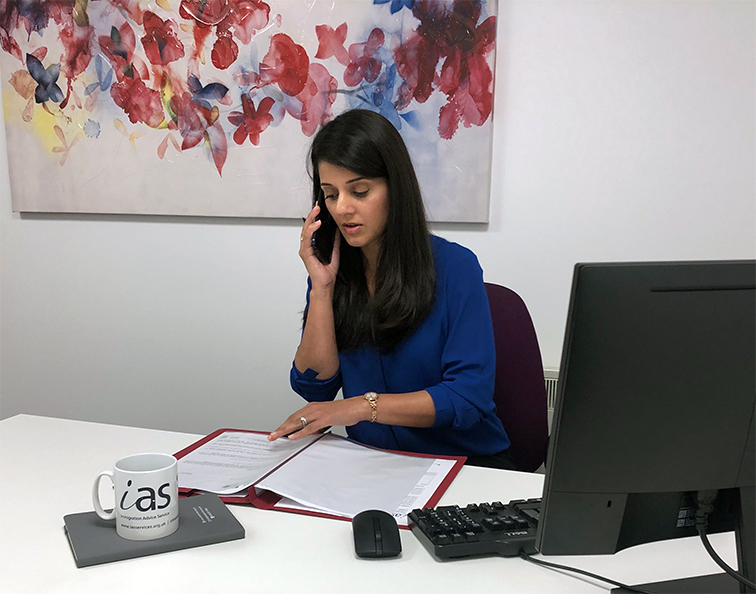 The Application Package
With our Application Package, your dedicated immigration lawyer will advise you on your application process and eligibility. Your caseworker will then complete and submit your forms to the Home Office on your behalf.
Request the Application Package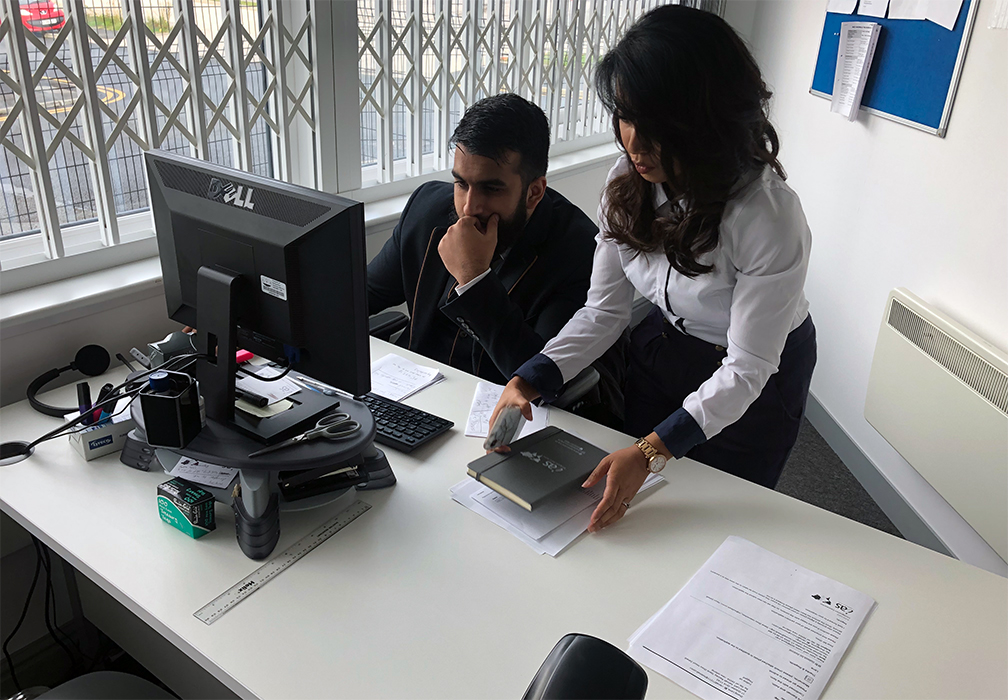 The Fast Track Package
Our Fast-Track Application Package is a premium service for those who need to submit their application in time with their deadlines. Your case will become a top priority for our lawyers and you will benefit from our highest-quality services.
Request the Fast Track Package
The Appeal Package
By choosing our Appeal Package, you can rely on our lawyers' legal knowledge and experience to ensure you have the highest chance of a successful appeal. We will also fully represent you in any hearings/tribunals.
Request the Appeal Package
Related pages for your continued reading.
Frequently Asked Questions
Where they seek to travel by air, all Canadians must possess a Western Hemisphere Travel Initiative (WHTI)-compliant travel document. Usually, a valid identity card may grant you access by land.
No, not all Canadians can enter the United States without a visa. Permanent residents of Canada who are not from any countries qualified under the Visa Waiver Program must apply for a visa.