E1 Visa
If you are a Canadian citizen planning to engage in international trade with the US then you could be eligible for the E1 Treaty Traders visa. Find out more about the E1 visa and how you could be eligible.
For assistance with your E1 visa application, get in touch with our immigration lawyers today on  +1 844 290 6312, we're here to help in person, over the phone or online.
What is the E1 Treaty Trader Visa?
The E1 Visa, also known as the Treaty Trader Visa, allows foreign nationals from treaty countries to enter the United States to engage in international trade. Both Canadian individuals and employees of qualifying companies can be eligible for a Treaty Trader Visa.
The E1 visa is granted for an initial period of 2 years, but it is possible to extend the E1 visas, extensions are granted in two-year increments and there is no limit on the number of extensions that you can apply for. You will however need to prove that you intend to return to Canada once your visa is no longer valid for each extension application that you make.
Whilst in the US on an E1 visa Canadian citizens can work in the activity that they were approved for at the time of their visa application.
"We used this service for the spouse visa extension application to assure that all the information was valid and correct."
"Thanking you so much for helping me and my wife live together for now and the distant future. We are grateful for your help and patience. "
"Spouse visa uk application was successful after working with your staff. I recommend this company the IAS for immigration services. "
Requirements for the E1 visa
To qualify for the E1 visa you must be classified as a treaty trader, you can meet this classification if you:
Are a national of one of the treaty countries
Engage in substantial trade between your home country and the United States
You can also qualify for an E1 visa as the employee of a treaty trader if you meet certain requirements. To qualify as an employee you must:
Be the same nationality of your treaty trader employer who meets the above requirements
Meet the definition of "employee" under the relevant law
Be carrying out the duties of an executive or supervisory role of if employed in a lesser capacity you must have a special qualification that makes your services essential to the operation of the treaty trader you work for
If you are applying as an employee and your treaty trader employer is not an individual then you can only be eligible if your employer is an enterprise or organization of which 50% is owned by people in the United States who have the nationality of a treaty country.
What is a treaty country?
A treaty country is defined by the USCIS as a "country with which the United States maintains a treaty of commerce and navigation, or which the United States maintains a qualifying international agreement, or which has been deemed a qualifying country by legislation".
Canada is classed as a treaty country, so as a national of Canada you can be eligible for the treaty trader visa. There are also many other treaty countries that are eligible for the E1 visa, they include the following:
| | | |
| --- | --- | --- |
| Argentina | Germany | Norway |
| Australia | Greece | Oman |
| Austria | Honduras | Pakistan |
| Belgium | Iran | Paraguay |
| Bolivia | Ireland | Philippines |
| Bosnia-Herzegovina | Israel | Poland |
| Brunei | Italy | Serbia |
| Canada | Japan | Singapore |
| Chile | Jordan | Slovenia |
| China (Taiwan) | Korea (South) | Spain |
| Colombia | Kosovo | Suriname |
| Costa Rica | Latvia | Sweden |
| Croatia | Liberia | Switzerland |
| Denmark | Luxembourg | Thailand |
| Estonia | Macedonia | Togo |
| Ethiopia | Mexico | Turkey |
| Finland | Montenegro | United Kingdom |
| France | Netherlands | Yugoslavia |
| Germany | New Zealand | |
What can be classed as substantial trade?
One of the main requirements for the E1 Visa is that you must be engaged in international trade between the U.S and the designated treaty country, the type of trade that is eligible includes:
Goods
Services
International banking
Insurance
Transportation
Tourism
Technology and its transfer
Some news-gathering activities
To meet the requirements the trade must also be classed as "substantial". The definition of a substantial amount of trade is vague, generally, it means that there must be a "continuous flow" of trade between the U.S and Canada (or the designated treaty country if applying as the national of another treaty country). As well as being substantial for a Canadian national to be eligible for the E1 visa they must be able to demonstrate that either themselves or the Canadian company they work for carries out principal trade between the United States and Canada. Principal trade is when over 50% of the international trade that the treaty trader carries out is between the United States and the treaty country.
When applying for an E1 visa you will need to prove to a consular officer that the trade is substantial. Consular officers will usually look at the volume of trade to determine whether it is substantial but they may also take the monetary value of trades into account.
How to apply for an E1 international trade visa from Canada
To apply for your E1 Treaty Trader visa from Canada there are several steps that you will need to follow.
Gather all the required supporting documents for your application
Complete and submit the online non-immigrant visa application (Form DS-160) and print the confirmation page after submission.
Complete and submit Form DS-156E, this is the Treaty Trader Visa application form.
Go to the official nonimmigrant visa information and appointment website for the U.S. Embassy in Canada and create a profile. Pay the application fee and follow the step by step instructions on the website to book your appointment at a U.S Consulate in Canada.
Attend your visa interview at the U.S Consulate, you should bring your originals and copies of your supporting documents. During your interview, you may be asked some questions about why you intend to enter the U.S
Following your visa interview, a consular officer will decide whether to grant you an E1 Visa. You will normally receive a decision within 3-5 days after the interview, however, this time can vary. Your passport, visa and any documents that you submitted will be returned to you via the Canada Post Courier service.
E1 visa document checklist
When making an application for an E1 visa you will need to provide a number of documents as well as supporting evidence to prove that you meet the visa requirements. The documents you will need include:
A copy of your passport – your passport must also be valid for at least 6 months beyond the period you intend to stay in the US for
The confirmation page from your Form DS-160 submission
Your Nonimmigrant Treaty Trader application form (Form DS-156E), this must be signed by an officer who is legally able to act on behalf of the company.
Proof that you have paid the visa fee
A recent passport-sized photograph
A cover letter that demonstrates how you or you and the company your work for meet the requirements for being a treaty trader
Supporting documents that demonstrate that you or the company you work for engages in a substantial amount of trade with the US
Evidence that you intend to return to Canada after your visa runs out
Visa applicants who are applying as the employee of a treaty trader will also need to submit documents to prove that the company or employer they work for is a national from a treaty trader country as well as a letter from their employer that describes their role and how it is essential to international trade.
How can Total Law help?
If you plan on applying for an E-1 Visa it is highly recommended that you seek the assistance of an immigration professional. Our immigration lawyers are highly trained in US immigration law and are able to offer a variety of immigration services to assist nonimmigrant treaty traders with their visa applications.
If you choose to hire one of our immigration attorneys to help you with your application you will be designated a caseworker dedicated to assisting you. Your lawyer can assess your eligibility for the E1 visa, help you gather all of the required supporting documents, complete the necessary paperwork on your behalf and can answer any questions that you may have about the application process.
If you are not eligible for an E1 visa, you could be eligible to enter the U.S under another visa category, such as the E2 visa for treaty investors. Our lawyers can assess your situation and offer you reliable legal advice about the immigration options available to you.
For more information about our services, get in touch today on +1 844 290 6312.
Advice Package
Comprehensive immigration advice tailored to your circumstances and goals.
Application Package
Designed to make your visa application as smooth and stress-free as possible.

Fast Track Package
Premium application service that ensures your visa application is submitted to meet your deadline.
Appeal Package
Ensure you have the greatest chance of a successful appeal. We will represent you in any case.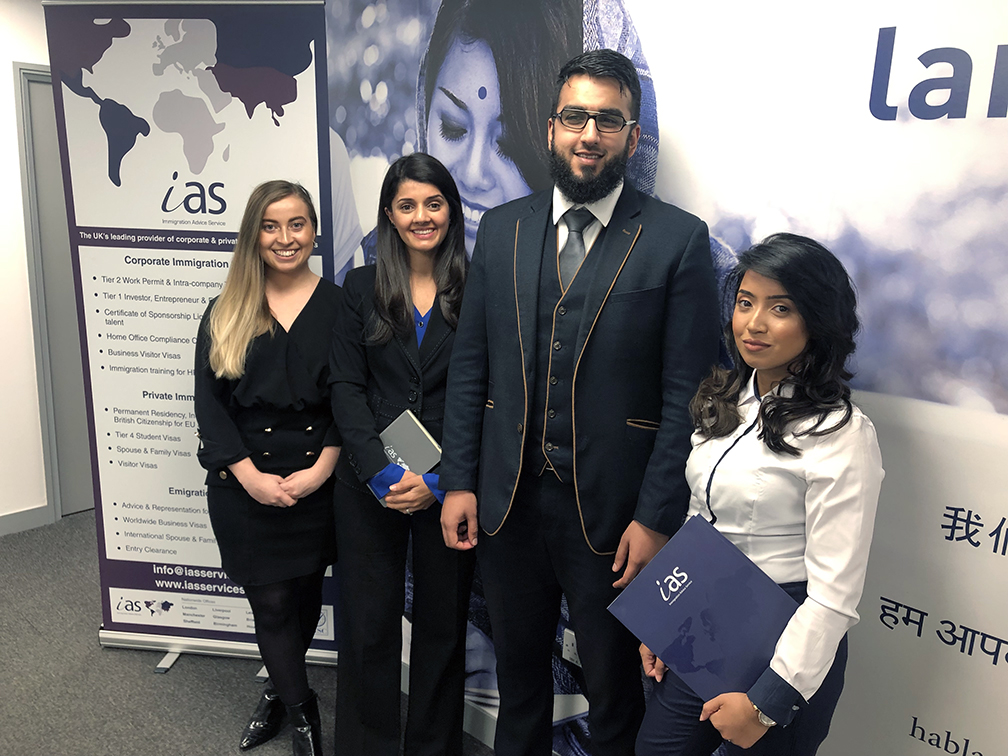 The Advice Package
During this untimed Advice Session with our professional immigration lawyers in London, you will receive our comprehensive advice, completely tailored to your needs and your situation.
Request the Advice Package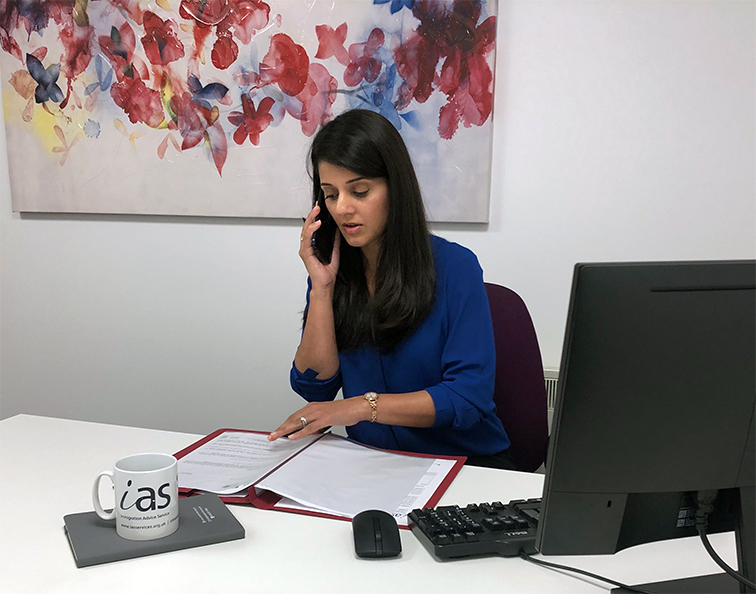 The Application Package
With our Application Package, your dedicated immigration lawyer will advise you on your application process and eligibility. Your caseworker will then complete and submit your forms to the Home Office on your behalf.
Request the Application Package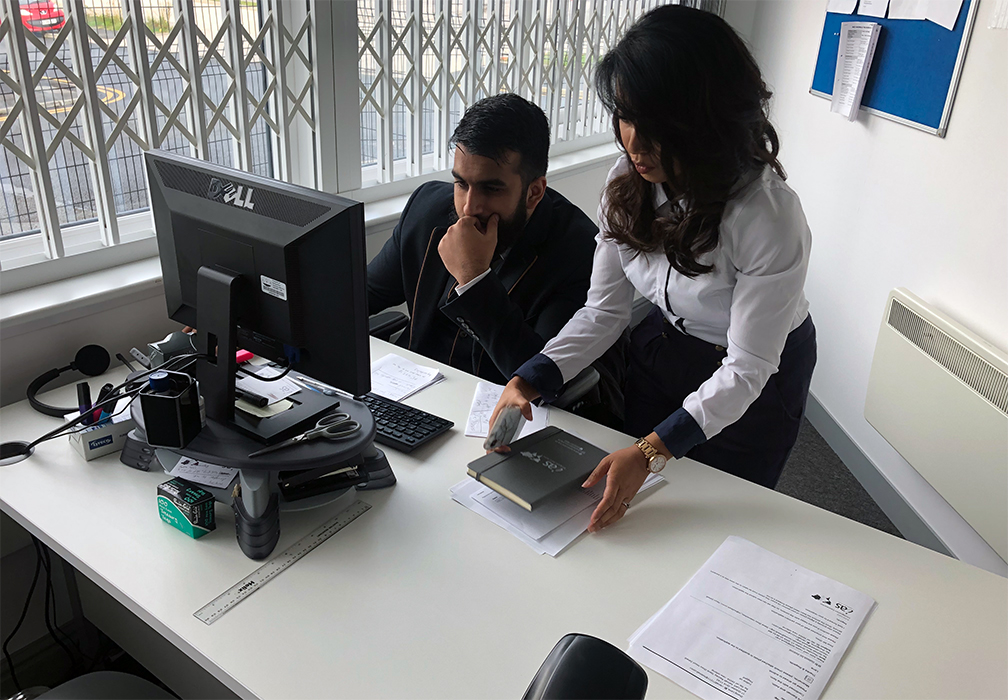 The Fast Track Package
Our Fast-Track Application Package is a premium service for those who need to submit their application in time with their deadlines. Your case will become a top priority for our lawyers and you will benefit from our highest-quality services.
Request the Fast Track Package
The Appeal Package
By choosing our Appeal Package, you can rely on our lawyers' legal knowledge and experience to ensure you have the highest chance of a successful appeal. We will also fully represent you in any hearings/tribunals.
Request the Appeal Package
Related pages for your continued reading.
Frequently Asked Questions
Yes, you can bring your family members to the United States with you as an E1 visa holder. You can only bring immediate family members with you to the U.S, this includes your legal spouse and any unmarried children under the age of 21.
To join you in the US your dependent family members will need to apply for a derivative E1 visa. They can apply for this visa at the same time as you or afterwards. To be eligible, your dependents will need to prove their relationship with you by providing evidence such as a marriage or birth certificate.
Spouses of E1 visa holders can work whilst in the US but must apply for employment authorization by filing Form I-765 to do this.
Yes, an E1 visa permits you to work in the United States. However, E1 visa holders can only work in the activity that they have been approved for during the initial visa application and cannot seek employment with another company.
The E1 visa is a nonimmigrant visa, this means that to obtain or extend this visa you will need to continue to prove your intent to return to Canada. This means that it is very difficult to obtain a Green Card as an E1 visa holder.
However, there are other routes you could use to obtain a Green Card. If you find an employer in the US willing to sponsor your visa application you could apply for an H1-B visa and then apply for a Green Card. Alternatively, you may also be eligible for a family-based Green Card if you have a family member who is a permanent resident of the United States.