F2 Visa
If you are a nonimmigrant with an F1 visa that allows you to become a resident in the United States, you can bring your immediate family members (spouse or kids) along with you to the US using an F2 visa.
The process of obtaining a visa of any sort can be a tad tasking, but Total Law has you covered. For immigration and advice and support, contact Total Law for assistance with your application process. Call +1 844 290 6312 to speak to one of our expert immigration advisers today.
What is the F2 Visa?
The F2 Visa, also called the F2 Dependent Visa is a nonimmigrant visa that is available only to immediate relatives of F1 Visa holders. Only spouses and minor children (below 21 years old and unmarried ) can be qualified for the visa status.
F2 visa holders can enter into the United States alongside their spouses and travel in and out of the US whenever they feel like, as long as the F1 visa holder's status remains valid. F2 visa holders can't enter the US before the F1 visa holder, and they cannot stay above the stipulated time allocated to the F1 visa holder.
The F2 visa is related to the conditions stated in the F1 visa, and dependents have to fulfil the requirements before they can be granted the visa.
F2 visa holders are only granted access to live in the United States. They are not allowed to engage in paid employment or full-time schooling, but they can participate in recreational and non-vocational courses.
However, F2 children may only engage in full elementary and high school study, from kindergarten to the twelfth grade.
"I'm very happy with the standard of training received on the OISC Level 1 course, i passed my exam. Thank you!"
"My application was approved and a huge weight has been lifted from our shoulders this year "
"We used this service for the spouse visa extension application to assure that all the information was valid and correct."
Eligibility Criteria for the F2 Dependent Visa
For you to be eligible for an F2 dependent visa, you must fulfil the following criteria:
You must have a stable financial means to support yourself and your family in the United States.
You must either be the spouse of an approved  F1 visa holder or the visa holder (children must be below the age of 21 and unmarried).
You must have proof showing that you are willing to return to your original country after the F1 visa has expired.
Failure to meet these requirements means that you will not be granted an F2 dependent visa.
Documents Required to Get The F2 Visa
The exact documents you will need to obtain this visa depends on the immigration office you are applying from. But, here are the general required documents that every applicant must submit:
Original birth certificate if you are applying as the unmarried child of an F1 visa holder.
Valid marriage certificate if you are applying as the spouse of an F1 visa holder.
Your current valid passport.
A valid and approved USA visa photograph that should have been taken at least six months ago.
The confirmation page of your Form DS-160.
Proof showing that you have paid the required fees.
A copy of the F1 visa holder's Form I-20.
Your original Form I-20 and additional copies.
Employment authorization document which is proof showing that you have financial stability like employment payslips, tax records, bank statements, etc.)
A copy of the F1 visa (if requested).
A copy of the F1 visa holder's passport (if you are applying at separate times).
How to Apply for The F2 Dependent Visa
Applying for the F2 visa is a somewhat straightforward process once you're approved and you know the basic things you need.
Below are the steps necessary to apply for an F2 visa:
Step One
Obtain a Form I-20
This is the very first step of the F2 visa application process.
When an F1 visa holder gains admission into a university in the U.S, the institution issues a Form I-20 to that student. This form contains all the essential information concerning the course, the purpose of the visa, an estimate of the expenditures, and the duration of the course.
The F1 visa holder will have to inform the institution about the dependent so that another Form I-20 can be issued for the applicant.
Any dependent that wishes to travel to the US must have a Form I-20.
Step Two
File Form DS-160
This is a form that the dependent should fill out. The dependent will fill this form with all the necessary information and submit it online.
After submission, the page will generate a confirmation page with a barcode that you must memorize and save for later use.
Step Three
Pay for Your Visa
To continue your application process, you have to pay your visa fees. The F2 visa application fee costs $160, and failure to pay means that your application will be kept on hold.
After paying this fee, you will be issued a receipt which can serve as proof of payment. File this receipt carefully.
You might be asked to pay additional fees for other things, but this depends on the country and the embassy you are applying from. Make all the required payments and file the receipt safely.
Step Four
Schedule Your Visa Interview Appointment
F2 visa applicants can either apply at the same time as the F1 applicant or at separate times.
If you are applying alone, you need to schedule a visa interview at the embassy. If your visa interview has been scheduled, you will get a confirmation letter which will serve as proof to the officers at the embassy when the time comes.
If you are applying with an F1 applicant, you could schedule the interview at the same time. This is highly recommended as it makes the process faster and easier.
Having an expert attorney is highly recommended because the attorney knows very likely questions that will be asked and can help you prep with the correct answers.
Step Five
Collate all the Necessary Documents
Before your interview, be sure to have all your receipts and files in one big folder. Ensure that no important document is missing and that all the essential files needed for the process are present.
It helps if you start to gather the documents days before your interview.
Step Six
Go for Your Interview
Now that you have everything you need, the last step is to interview with all the necessary documents. This last step is the most crucial stage of your interview process because this is where the final decision lies.
Ensure that you are punctual and honest. The majority of the questions you will be asked will revolve around your relationship with the F1 visa holder and your reason for wanting to visit the US. Be sure to answer confidently and honestly because if the interviewer feels like you are being shady or dishonest, your visa will be denied.
F2 Visa Processing Time and Cost
The processing time for this visa will vary due to your circumstances and the Embassy's workload.
After your interview, you could get a call back in a matter of days or not. The standard waiting period is a few weeks to a couple of months.
The process usually takes time because the embassy will take its time to assess both documents and those of the F1 visa holder. The main focus of their assessment will be your financial capabilities to be sure that you can cover your expenses.
The main visa application fee is $160, but there will be additional expenses. The cost of the additional costs depends on the US Embassy you are applying from and your circumstances.
How can Total Help?
If you decide that you need an immigration lawyer to guide you throughout this process, the Total Law can make that a reality.
We work closely with our clients to provide top-tier immigration services. We understand how delicate the process can be, and we have experienced and qualified attorneys that know the law and procedures at their fingertips.
Total Law can help make your application process easier, and we can properly prep you for what to expect during your interview process, significantly increasing your chances of getting selected
Call our friendly and professional client care team today to get started or if you have further enquiries at  +1 844 290 6312.
Advice Package
Comprehensive immigration advice tailored to your circumstances and goals.
Application Package
Designed to make your visa application as smooth and stress-free as possible.

Fast Track Package
Premium application service that ensures your visa application is submitted to meet your deadline.
Appeal Package
Ensure you have the greatest chance of a successful appeal. We will represent you in any case.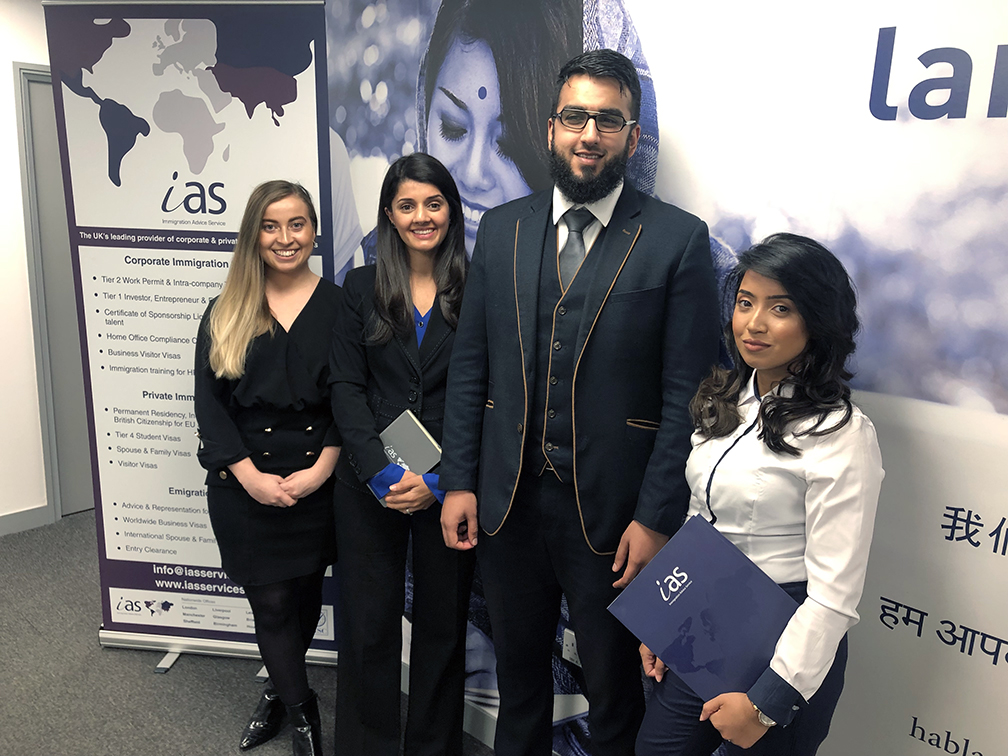 The Advice Package
During this untimed Advice Session with our professional immigration lawyers in London, you will receive our comprehensive advice, completely tailored to your needs and your situation.
Request the Advice Package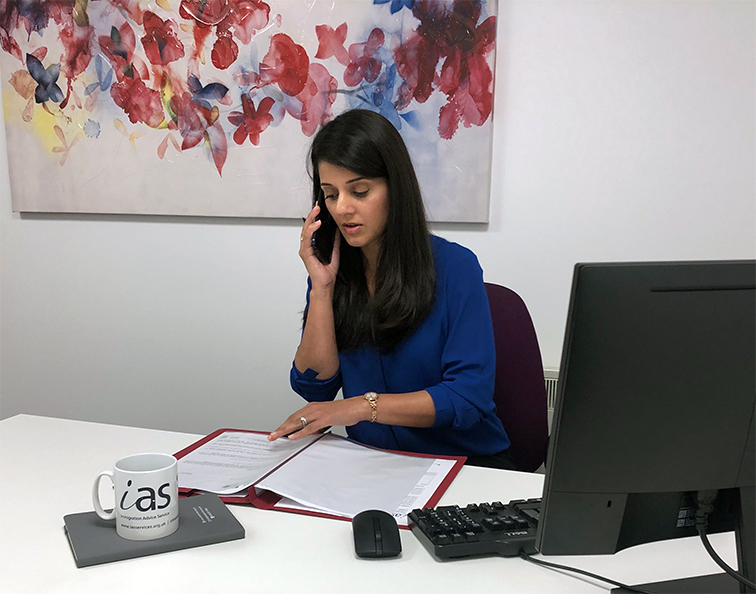 The Application Package
With our Application Package, your dedicated immigration lawyer will advise you on your application process and eligibility. Your caseworker will then complete and submit your forms to the Home Office on your behalf.
Request the Application Package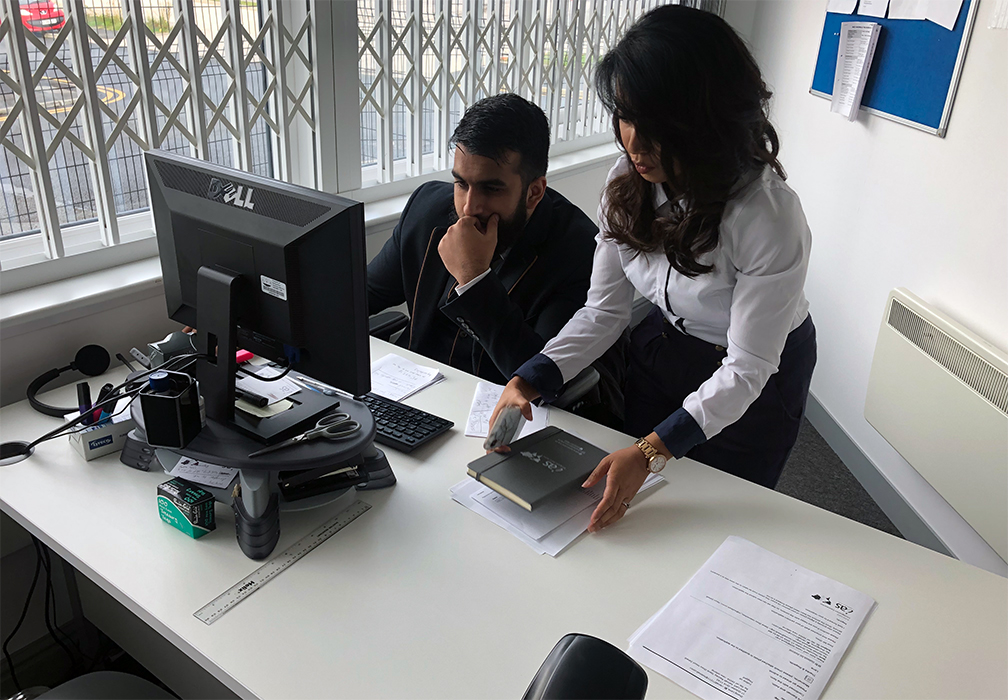 The Fast Track Package
Our Fast-Track Application Package is a premium service for those who need to submit their application in time with their deadlines. Your case will become a top priority for our lawyers and you will benefit from our highest-quality services.
Request the Fast Track Package
The Appeal Package
By choosing our Appeal Package, you can rely on our lawyers' legal knowledge and experience to ensure you have the highest chance of a successful appeal. We will also fully represent you in any hearings/tribunals.
Request the Appeal Package
Related pages for your continued reading.
Frequently Asked Questions
No, you can't apply for the F2 visa. This visa is only available for individuals who are intimate family (spouse or unmarried kids) members with F1 visa holders.
No, he can't. Only children under the age of 21 are qualified to apply for this visa.
No. An F2 visa holder can only study at a part-time post-secondary level.
F2 visa holders are not permitted to accept paid jobs in the US. They can engage in recreational or volunteer work as long as there is no compensation fee attached to it.