EB1-2 Visa for Canadian Citizens
Canadian nationals who are outstanding researchers and professors may be eligible to resettle in the United States as permanent residents by applying for an EB1-2 visa.
If you need assistance with the EB1-2 visa application, feel free to call us at +1 844 290 6312, or you can request a call back through our live chat feature.
What is an EB1-2 visa?
Also known as the EB1-B Visa, the EB1-2 Visa is for outstanding professors or researchers who wish to immigrate from Canada to the US permanently. If you are a holder of this visa, you will be able to live and work in the US under a residency status and will be able to apply for citizenship after living in the US for a continuous period of five years.
One of the main restrictions to this visa is that you are not allowed to spend too much time abroad. Traveling outside of the US too often and for too long whilst on an EB1-2 Visa may result in your entrance back to the US being halted, and you may be questioned on the grounds of potential abandonment of residency.
A massive advantage to obtaining an EB1-2 Visa is that it does not require PERM Labor Certification. PERM allows a US employer to advocate for an immigrant to travel and live in the US permanently, and the primary goal of this objective is to prove that there is no one in the US who is willing, or capable of providing the intellect or skills that you can bring from Canada. Obtaining this certification can be a lengthy and costly process, and the EB1 Visa will help you bypass this stepping stone.
"I'm very happy with the standard of training received on the OISC Level 1 course, i passed my exam. Thank you!"
"My application was approved and a huge weight has been lifted from our shoulders this year "
"We used this service for the spouse visa extension application to assure that all the information was valid and correct."
Who is eligible for the EB1-2 Visa?
The EB1-2 Visa application involves high scrutiny and is set at a high standard to ensure you meet the strict criteria to immigrate to the US.
If you are a Canadian citizen who is an outstanding professor or researcher, you will need to be able to demonstrate that you do indeed have outstanding achievements within your academic field and that you have received international acclaim for said achievements. You will also need to have at least three years of experience in either teaching or conducting research within your chosen field of expertise.
To qualify for this visa, you must be able to prove that the reason you wish to enter the US is to take on a teaching or research position within an educational establishment, or other higher educational institutions. You must be entering the US to pursue tenure or tenure-track teaching position, or a comparable research position within a higher institution, university, or a private employer, depending on your field of expertise.
Providing evidence of internationally recognized prizes and awards, scholarly journals that you have either written or been mentioned in, and any other major media awards or recognitions will further your chances of being successful with this particular visa application.
What are the required documents for an EB1-2 Visa?
If you intend on obtaining the EB1-2 Visa as an outstanding professor or researcher, you will need to be able to provide evidence of at least two of the following:
Substantial evidence that you have received major awards for your achievements within your field of expertise
Substantial evidence that you are a member of associations that only accept members with outstanding achievements within your field of expertise
Substantial evidence of others having published material about your personal work and personal achievements
Substantial evidence of original scientific and/or scholarly research contributions within your field of expertise
Substantial evidence that you have been involved in the evaluation of the work of other professionals within your field of expertise
Substantial evidence that you have published scholarly articles or books in journals distributed in Canada that are within your field of expertise
If you are unable to provide evidence of any of these requirements, but still believe you are eligible for an EB1 Visa (for example, if you are newly accredited and established within your field of expertise), you will need to submit comparable evidence. Seek the advice of your immigration lawyers if this is the case, as they will be able to advise you on whether or not your documentation is significant enough to be sufficient for the criteria.
In addition to these documents, you must also be able to provide evidence of a job offer from a US-based employer. The job contract or offer must state that the position that you are going to be working in is a permanent research position, a tenure position, or on the tenure track, teaching in a higher institution. If you will be working for a private employer, the employer must provide documented accomplishments in the field, and prove that they employ at least three full-time researchers.
You will also need to provide substantial evidence of your years of teaching and/or research experience in a leading or critical role in a respected organization within your chosen field of expertise whilst working in Canada. This evidence must prove that you have at least three years of experience within your academic field.
How to apply for an EB1-2 Visa
If you are applying for an EB1-2 Visa as an outstanding professor or researcher, your potential US employer (the petitioner) will have to file Form I-140 (Petition for Alien Worker) on your behalf to start the process. They will need to prove their continuing ability to be able to pay your salary once you arrive in the US and start working for them exclusively. They can do so by providing the United States Citizen and Immigration Services (USCIS) with an annual report, federal income tax report, or an audited financial statement.
It is within the petitioner's application that they must include the documents that prove that you have outstanding ability as a professor or researcher, at least three years experience, proof of a permanent job offer, and at least two of the six aforementioned documents required.
Once your application has been approved, it is sent to the National Visa Center (NVC) where it is assigned a case number. You will then be advised by the NVC to fill in and complete Form DS-260 (Immigrant Visa and Alien Registration Application). Once you have submitted this form, you will get a confirmation page that you will need to print out and keep, as it will be required as part of the supporting documentation that you will need to bring alongside you to your visa interview.
The visa interview
Once your application has been processed, you will receive a notice to appear for an interview at a US Embassy or Consulate in Canada. This interview is used by US immigration to ascertain your intent on moving to the US. Typically within these interviews, you'll be asked questions about your background, education, job offer, employer, and any qualifications that you may have.
The documents that you need to bring alongside you will include original copies of the following:
A passport that is valid for at least six months after the initial date of your arrival to the US
The DS-260 confirmation page that you printed
Two photographs that meet the visa standards of the US
Your employment offer letter
Completed proof of required vaccinations and medical examinations
Any other required and supporting documents submitted as part of the application, including the receipt of your application fee
If the immigration officer is satisfied with the responses to your questions in your visa interview, your application will be approved. Once approved, you will be able to travel to the US, and will get your green card in the mail at the provided US address in about six weeks' time.
Processing time for the EB1-2 Visa
Because the EB1 Visas have first preference for permanent workers in the US, and the visa categories are held in high esteem, they tend to have a faster priority than other immigrant visas. Therefore there are fewer waiting times for this particular visa process, even though it may still take around 6 to 9 months, depending on the visa center that processes your application. Premium processing is available at an extra charge which will change the processing time to be 15 days.
What is the cost of an EB1-2 visa?
The costs of the EB1 visas may vary, but a general idea of the fees would be $700 to file Form I-140 (which your employer may choose to pay for you), and $325 to file Form DS-260. Premium processing is available for $2,500 when filing Form I-907.
You may need to allow extra costs as well if you need to provide biometrics, proof of vaccinations, and medical examinations.
Advice Package
Comprehensive immigration advice tailored to your circumstances and goals.
Application Package
Designed to make your visa application as smooth and stress-free as possible.

Fast Track Package
Premium application service that ensures your visa application is submitted to meet your deadline.
Appeal Package
Ensure you have the greatest chance of a successful appeal. We will represent you in any case.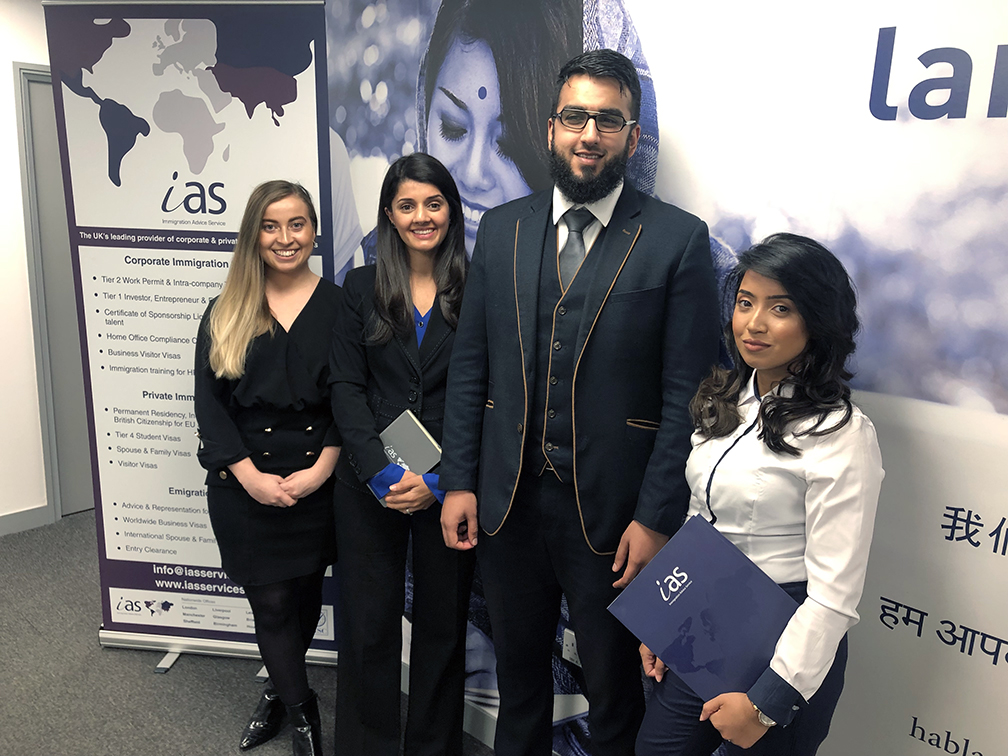 The Advice Package
During this untimed Advice Session with our professional immigration lawyers in London, you will receive our comprehensive advice, completely tailored to your needs and your situation.
Request the Advice Package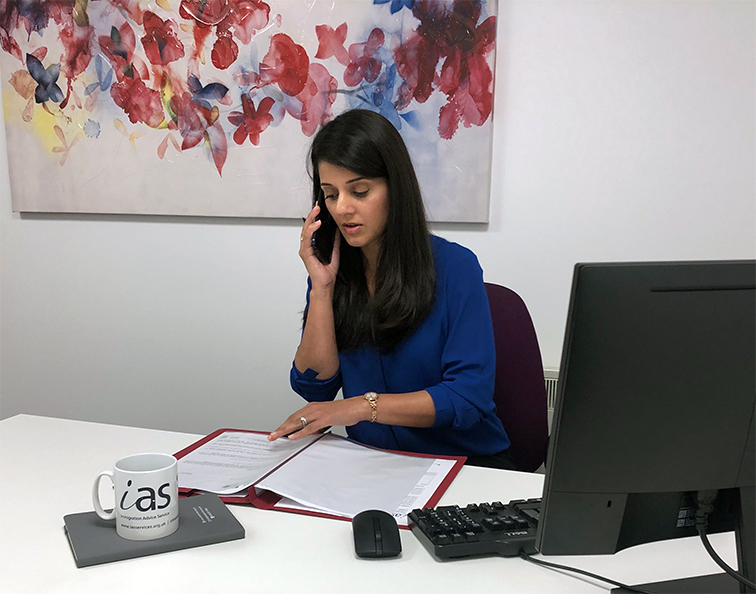 The Application Package
With our Application Package, your dedicated immigration lawyer will advise you on your application process and eligibility. Your caseworker will then complete and submit your forms to the Home Office on your behalf.
Request the Application Package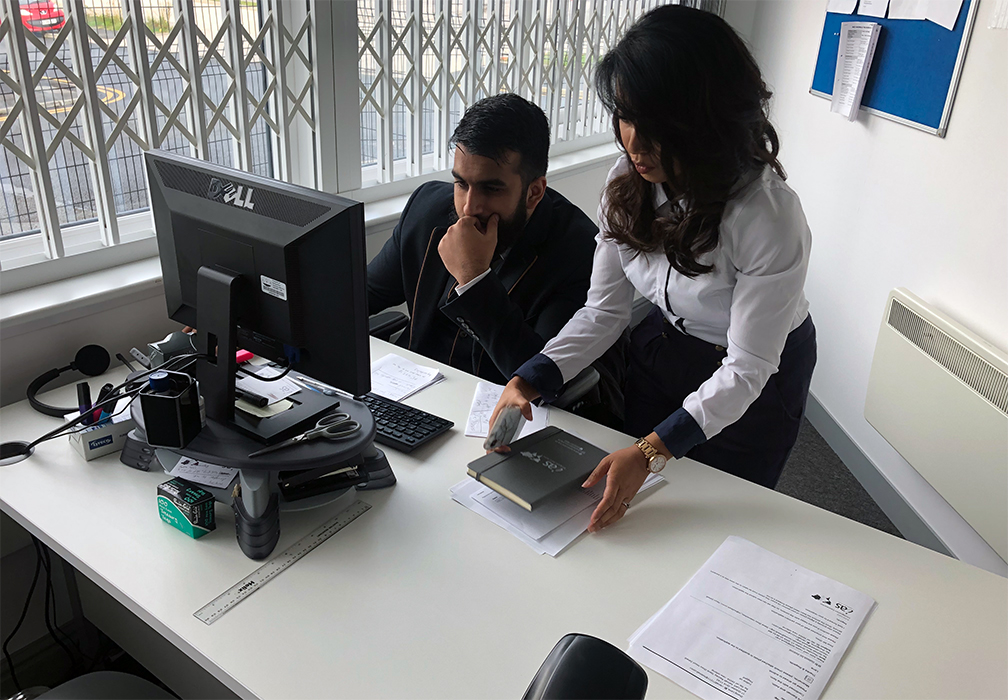 The Fast Track Package
Our Fast-Track Application Package is a premium service for those who need to submit their application in time with their deadlines. Your case will become a top priority for our lawyers and you will benefit from our highest-quality services.
Request the Fast Track Package
The Appeal Package
By choosing our Appeal Package, you can rely on our lawyers' legal knowledge and experience to ensure you have the highest chance of a successful appeal. We will also fully represent you in any hearings/tribunals.
Request the Appeal Package
Related pages for your continued reading.
Frequently Asked Questions
Eligible dependents that can join you in the US under an EB1-2 Visa are unmarried children under the age of 21, your spouse, or your civil partner. You must first wait for your Form I-140 petition to be approved before applying for an E-14 or E-15 immigrant status for your spouse or child.
It is during this process that they will need to show substantial proof of their relationship with you, using supporting documents such as a marriage or birth certificate.
Just like the EB1–2 visa holder, they will receive their green card in approximately six weeks and achieve permanent residency. Once they have permanent residency status, they can work legally with any employer, be self-employed in the US, get a Social Security number, and pay taxes.
Besides the visa applicant, your spouse and any children that are above the age of 14 will be required to attend a visa interview if they are being sponsored as dependents on the application.
It is during this interview that they may be asked questions around the marriage or relationship to you to establish validity. Both B–14 and B–15 Visa holders can get a green card once they arrive in the US.