P3 visa
The P-3 Visa is a non-immigrant visa reserved for Canadian citizens to go to the United States to perform, teach or coach in a commercial or noncommercial program that is defined as being 'culturally unique.'  The P-3 Visa category is for Canadian citizens with records of achievement. This could be either individual, performing group, entertainers, artists, or any other culturally special group or as a team.
If you have any questions regarding the P-3 Visa, you can contact our expert immigration lawyers to discuss any concerns you may have, or for some help navigating the application process. You can call us on +1 844 290 6312, or contact us online seven days a week via our live chat.
Who is eligible to apply for the P-3 Visa?
To qualify for a P-3 visa classification, the Canadian citizen applicant should be centrally involved in either developing, interpreting, representing, coaching or teaching one of the following categories:
Cultural performances
Folk performances
Traditional ethnic performances
Artistic performance or presentation
Musical performances
Theatrical performances
You have to be coming to the United States to participate in the cultural event(s) which will further the understanding or development of your art form. The program may be of a commercial or noncommercial nature.
An eligible US-based sponsor, employer, agent or sponsor organization will be required to file a petition on your behalf before you can submit your P3 Visa application.
"I'm very happy with the standard of training received on the OISC Level 1 course, i passed my exam. Thank you!"
"My application was approved and a huge weight has been lifted from our shoulders this year "
"We used this service for the spouse visa extension application to assure that all the information was valid and correct."
What is the definition of a 'culturally unique program'
To be considered a culturally unique program, it has to be a program that is traditionally connected to either culture or its history. It is defined as "a style of artistic expression, methodology, or medium which is unique to a particular country, nation, society, class, ethnicity, religion, tribe, or another group of persons."
Some examples of culturally unique artistic events allowed on the P3 Visa include:
Bagpipers
Acrobatic artists
Folk dancers
Kabuki theatre performers
Flamenco dancers
Chanson singers
Bharatanatyam dancers
To meet the requirements of being culturally unique, you must be able to present evidence of how your chosen art, entertainment, or other activity is an example of cultural significance. Culturally unique activities can be hard to define, so as such, United States Citizenship and Immigration Services (USCIS) will consider P3 applications on a case-by-case basis.
How to apply for a P3 Visa
The P3 Visa is a nonimmigrant visa that requires an approval notice from a US-based sponsor to begin the application process. To do so, the US-based employer needs to file Form I-129 (Petition for a Nonimmigrant Worker) alongside proof that the program is appropriate for a P3 visa, the cultural uniqueness, and the cultural uniqueness of the P3 Canadian skills.
They will also need to pay the fee of USD 460.
Evidence to go along the Form I-129 includes:
Affidavits, testimonials, and/or confirmation letters from industry leaders or subject matter experts, stating that your application is authentic. This must discuss the expert's knowledge of the person or group's skill level, alongside their credentials
Additional documents that highlight the P3 applicant as an individual, or as part of your group have a culturally unique performance. This could be proven as newspaper reviews, journal articles, or other acceptable published material/awards
Further evidence that the intended performances, presentations for exhibitions in the US will be culturally unique events
If Form I-129 is approved, the Canadian P3 applicant will have to complete Form DS-160: Online Nonimmigrant Visa Application and pay the $190 fee.
After submitting the information, you have to schedule a visa interview appointment at the Embassy for your visa interview – there are many Embassies in Canada, depending upon where you live.
You should attend your visa interview with all the required visa application supporting documents, these include:
Written consultation from an appropriate labor organization
A copy of the job offer and contract between the US petitioner and the P3 applicant, or a summary of the terms between the petitioner and the P3 applicant
A detailed statement describing the event and itinerary
Affidavits, testimonials, or letters from recognized experts confirming the authenticity of your or your group's skills in performing, presenting, coaching, or teaching a traditional art form and giving the credentials of the expert including the basis of his or her knowledge of your or your group's skills; OR documentation that your or your group's performance is culturally unique as evidenced by reviews in newspapers, journals or other published materials.
Documentation that all of the performances or presentations will be culturally unique events
A valid passport/travel document that must be valid for at least six months after the end of the intended period stay in the US
A completed Form DS-160, Online Nonimmigrant Visa Application
Passport photos that align with the US immigration specifications
A letter from your US sponsor confirming the nature of the employment, and that you have the required skill level to undertake the performance
How long does it take to get a P3 Visa?
As a general rule, successful applications are typically processed within 3 to 5 business days, with an additional two business days to allow for delivery of your passport. However, if the embassy has delays or issues, it might be delayed.
If you require a very quick turnover for the application process, you could opt for the optional premium processing, which costs $2,500, with results arriving within 15 days.
How long is the validity of the P3 visa?
P3 visa validity is allowed for the time frame it takes to complete the cultural program or event, and will not exceed a year.
If in the instance of performance, it will take longer than 12 months, you will have to apply for an extension. USCIS permits extensions in one-yearly increments and your sponsor has to file another Form I-129 to apply for an extension.
Can the P3 Visa lead to a green card?
The P3 visa can lead to a Green Card or permanent residency. Permanent Residents are permitted permanent residency in the US without immigration issues.
Depending on your circumstances, the P3 Visa may allow for adjustment of status. This is only eligible to the P3 Visa holders who are performers, artists, or entertainers, but does not extend to essential support personnel who provide supporting services whilst accompanying the primary visa holder (for example, stage crew, personal assistants etc).
P3 visa holders can apply for permanent residency by filing an Adjustment of Status.
Can I bring my family members with me to the US on a P3 Visa?
P3 holders are permitted to bring their family members with them to the US. Eligible dependents are partners/spouses and unmarried children that are under 21 years old. This privilege does not extend to other family members like parents, grandparents, or inlaws.
P3 visa holders need to apply for the P4 visa for dependents, which is valid in conjunction with the P3 visa. P4 visa applications include the following:
Form DS-160 confirmation page
Form DS-160 application fee
International passport
International passport and copy of P3 visa of the main relative or Form I-129 confirmation if applying together.
P3 notice of approval
Evidence of relationship with the P3 visa holder; marriage certificate for spouses and birth certificate for children
P4 visas can apply alongside the P3 visa and will need to attend the visa interview which they can do together.
If the P4 is approved, the P4 holders are permitted to travel with you to the US, but they cannot go before you.
P4 visa holders are not permitted to obtain employment but are permitted to study full or part-time.
Advice Package
Comprehensive immigration advice tailored to your circumstances and goals.
Application Package
Designed to make your visa application as smooth and stress-free as possible.

Fast Track Package
Premium application service that ensures your visa application is submitted to meet your deadline.
Appeal Package
Ensure you have the greatest chance of a successful appeal. We will represent you in any case.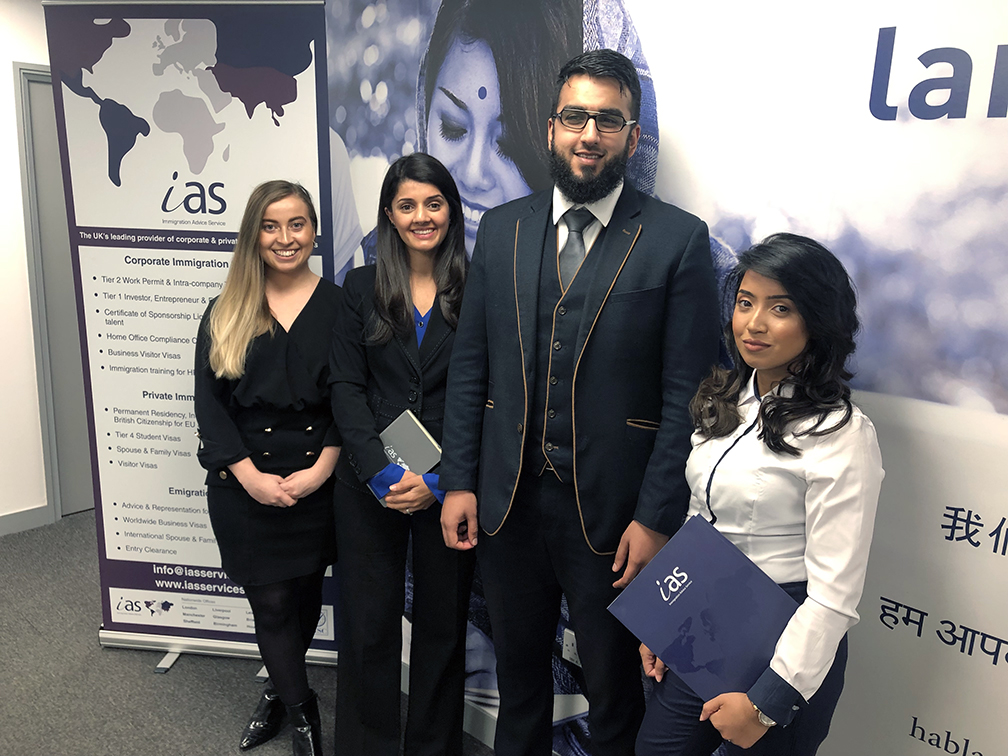 The Advice Package
During this untimed Advice Session with our professional immigration lawyers in London, you will receive our comprehensive advice, completely tailored to your needs and your situation.
Request the Advice Package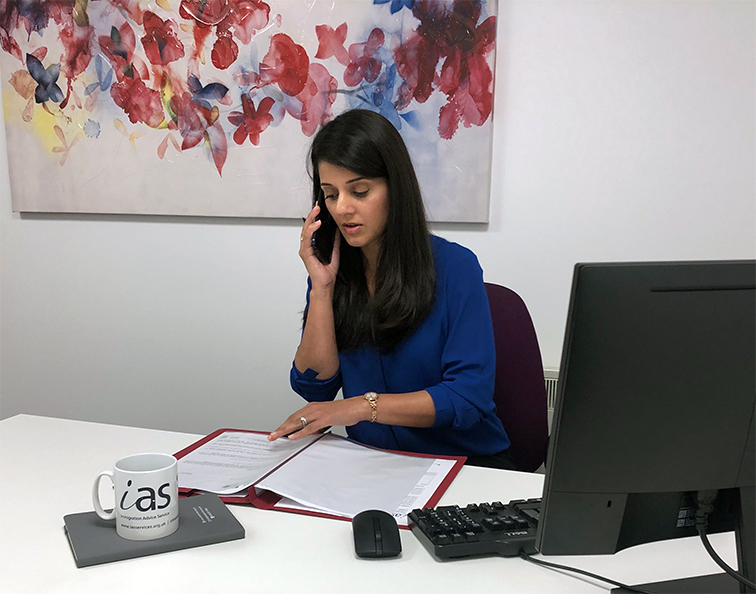 The Application Package
With our Application Package, your dedicated immigration lawyer will advise you on your application process and eligibility. Your caseworker will then complete and submit your forms to the Home Office on your behalf.
Request the Application Package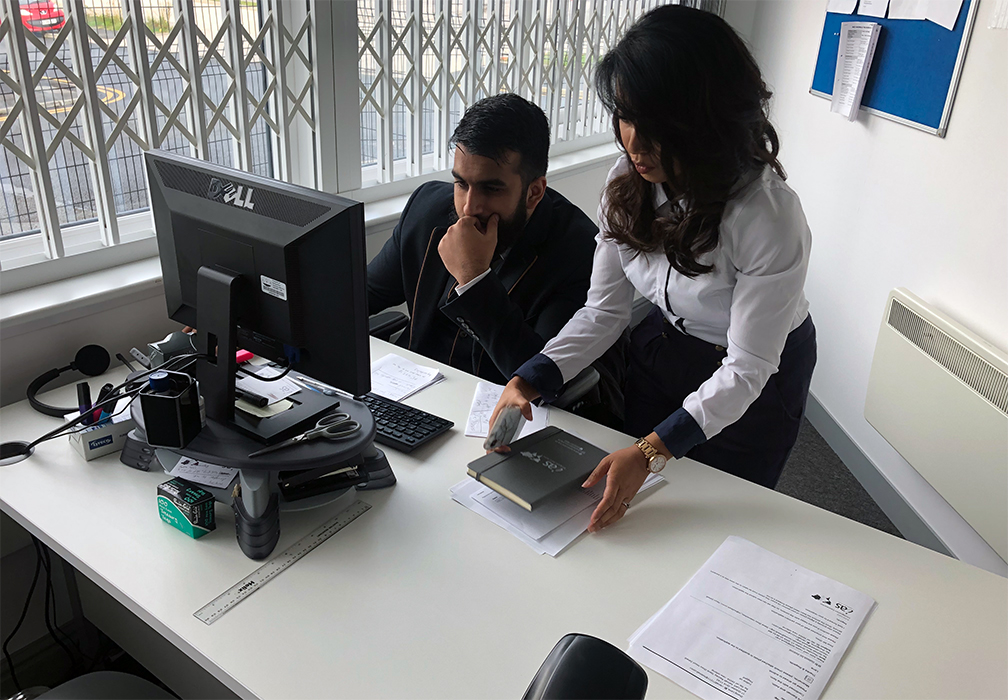 The Fast Track Package
Our Fast-Track Application Package is a premium service for those who need to submit their application in time with their deadlines. Your case will become a top priority for our lawyers and you will benefit from our highest-quality services.
Request the Fast Track Package
The Appeal Package
By choosing our Appeal Package, you can rely on our lawyers' legal knowledge and experience to ensure you have the highest chance of a successful appeal. We will also fully represent you in any hearings/tribunals.
Request the Appeal Package
Related pages for your continued reading.
Frequently Asked Questions
There are no travel restrictions with the P3 visas. You are permitted to travel in the US and travel abroad.
P3 visa holders are permitted to study part-time.
The P3 visa holder can change the employer while on the P3 visa. However, the new employer will need to file a new Form I-129 to the USCIS requesting permission to employ the P3 visa holder and extend employment.
The P3 visa holder cannot start the new job if/when USCIS approves the new Form I-129.