B1 Business Visitors visa
Getting a B1 business visitor visa for Canadian citizens can be overwhelming without the required help from the right personnel. This is why you need a professional's guide in getting your B1 business visa as a Canadian Citizen.
Contact total law experts on +1 844 290 6312 for guidance on how to get your B1 Business visitor's visa.
What is a B1 Business Visitor Visa?
The B1 business visitor VISA waiver program is targeted at people immigrating to the US for business purposes. For instance, immigrants who intend to consult for business activities or need to attend certain business, educational, scientific, or professional conferences/ conventions and negotiate contracts will apply for B1 Business Visitor's VISA.
A professional athlete can also travel to the USA on a B1 visa to compete for a prize. However, such athletes will have to pay tax on any money they win.
Generally, Canadian permanent residents or citizens are not required to get a valid visitor visa to visit the United States if the visit period is within 180 days, that is, up to six months, or if the purpose of the visit is for medical purposes. However, suppose the duration of the visit will be longer than the number of days required and not for medical treatment. In that case, there is a need for a Canadian citizen to get a B1 visitors visa if the purpose of the visit is for business conventions.
Also, if the nature of the international business activities in the US falls under any of the categories listed below, a Canadian citizen does not require a VISA for such.
Meeting with colleagues in the United States to give reports on the company's status in the Canadian labor market (or if the Canadian company is the parent company, to review the status of the foreign company in the United States).
Attending meetings for the sale of products made in Canada
Acquire technical information from United States' counterparts
Receive training that will assist the company in Canada
Review financial or technical data report of the company in the US
Provide an after-sale duty for a product from Canada provided such service is in the sales contract
In addition, traveling as a B1 without a visa will not permit such immigrants to work in the US and be paid within the period stipulated.
"I'm very happy with the standard of training received on the OISC Level 1 course, i passed my exam. Thank you!"
"My application was approved and a huge weight has been lifted from our shoulders this year "
"We used this service for the spouse visa extension application to assure that all the information was valid and correct."
Eligibility for the B1 Business Visitors Visa
For you to be an eligible candidate for a B1 business visa, you must tick the following checklist and basic requirements:
You must ensure the reason for your visit to the US is for legitimate business purposes or providing services
You plan to be there (leave Canada) for a particular time or temporary period
You have enough money to cater to your travelling expenses to and from the US and cover every expense you incur during your stay there.
You do not intend to abandon any residence in Canada by your travel.
Documents Required for the B1 business visitor visa
The following documents are required by the immigration officer or border services officer from business associates, domestic employees, training workers. These professional athletes intend to carry out temporary business activities or are business visitors.
Valid Passport and travel document
Non-immigrant visa application, Form DS-160 confirmation page
Application fee payment receipt
The photo which you will upload online.
Evidence of your employment/work permit and intention not to run away from your family in your home country.
How to apply for a B1 Business Visa
Canadian Citizens can apply for a B1 visa at the United States embassy in Ottawa. They can also apply in any of the six consulate offices in Canada. Anyone within the age of 14-17 will need to undergo an interview process after successful application.
Go through this process to apply:
Complete the Form DS-160 Nonimmigrant Visa Application online. After successful application, you will get a confirmation with a 10- digit barcode you must print for interview purposes. While filling out your application, you will upload your picture.
Book an appointment for an interview at the US embassy or consulate
Pay the visa application fee that is non-refundable.
Go for your interview
There are two interviews for you. The first one is for you to schedule a fingerprinting interview at least one or two days before your interview at the consulate or US Embassy in Ottawa. The essence of this initial interview is to lower congestion at the US consulate to increase the speed of your application process.
The second interview is to take place in the US embassy. A consular will interview you to know if you are qualified for the B1 business visa. In your interview, you must convince them that you are eligible for the B1 business visitors visa as stipulated in US law. Ensure you go along with your compulsory and any additional travel documents.
During the interview, ink-free biometrics may be taken to confirm biometrics taken during the online business visitor visa application process. If your application requires further administrative processing, the consular will notify you after your interview.
After the approval of your visitor's visa, you will be required to pay your visa issuance fee.
Having a visa does not guarantee entrance into the US. The Department of Homeland Security (DHS) U.S. Customs and Border Protection (CBP) officials can either permit anyone or refuse someone entry into the US. The CBP will provide you with the permission stamp if you're permitted entry.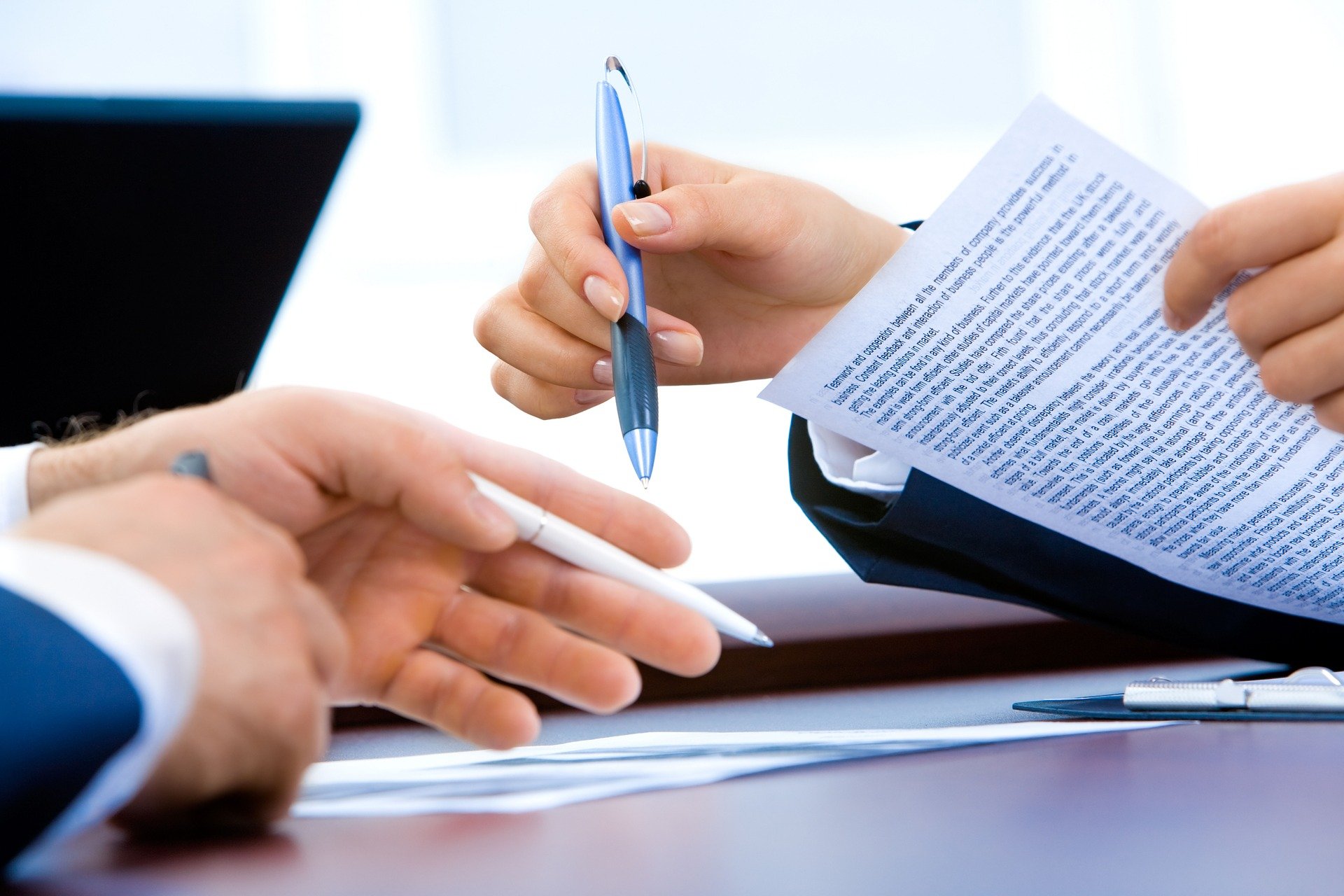 Processing Times & Costs
To get an appointment for an interview for a B1 visitor's visa in Canada is within 320 calendar days, and it could be less or more, depending on the situation at hand.
You will be required to pay a non-refundable application fee before your interview. If your application is successful, you will pay a visa issuance fee of about $160.
Gathering evidence, required documents, and photos will also cost you some amount of money, exclusive of the $160.
How can Total Law Help?
Total law has the best immigration lawyers who are professionals in their field. They have been able to help many applicants secure their B1 Canadian visitor's visas without any form of stress.
For any challenge you may currently face regarding getting your B-1 visa, total law expert immigration lawyers will assist you in overcoming that challenge.
If you are in the process of application, total law expert lawyers will guide you all through your application process and equip you with what you need to know about successfully applying for a B-1 visa. All you need to do is contact our expert lawyer on this number, +1 844 290 6312.

Advice Package
Comprehensive immigration advice tailored to your circumstances and goals.

Application Package
Designed to make your visa application as smooth and stress-free as possible.

Fast Track Package
Premium application service that ensures your visa application is submitted to meet your deadline.

Appeal Package
Ensure you have the greatest chance of a successful appeal. We will represent you in any case.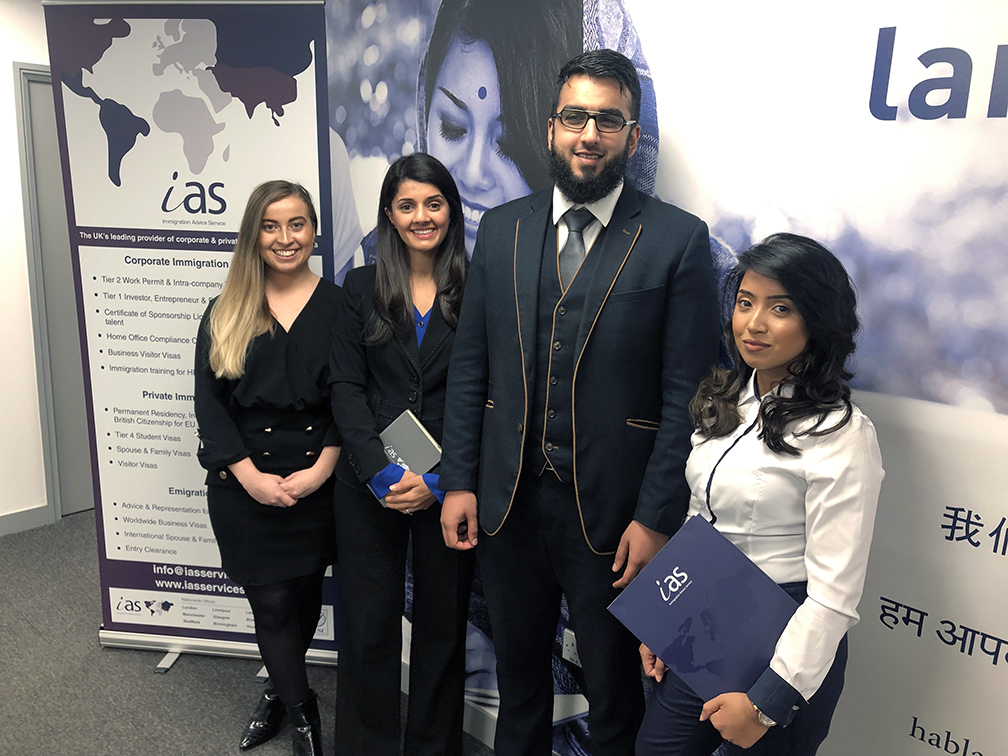 The Advice Package
During this untimed Advice Session with our professional immigration lawyers in London, you will receive our comprehensive advice, completely tailored to your needs and your situation.
Request the Advice Package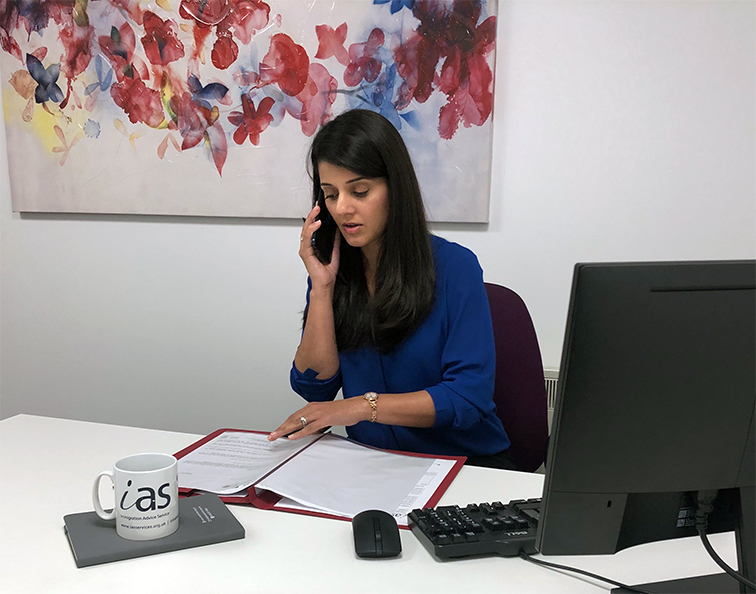 The Application Package
With our Application Package, your dedicated immigration lawyer will advise you on your application process and eligibility. Your caseworker will then complete and submit your forms to the Home Office on your behalf.
Request the Application Package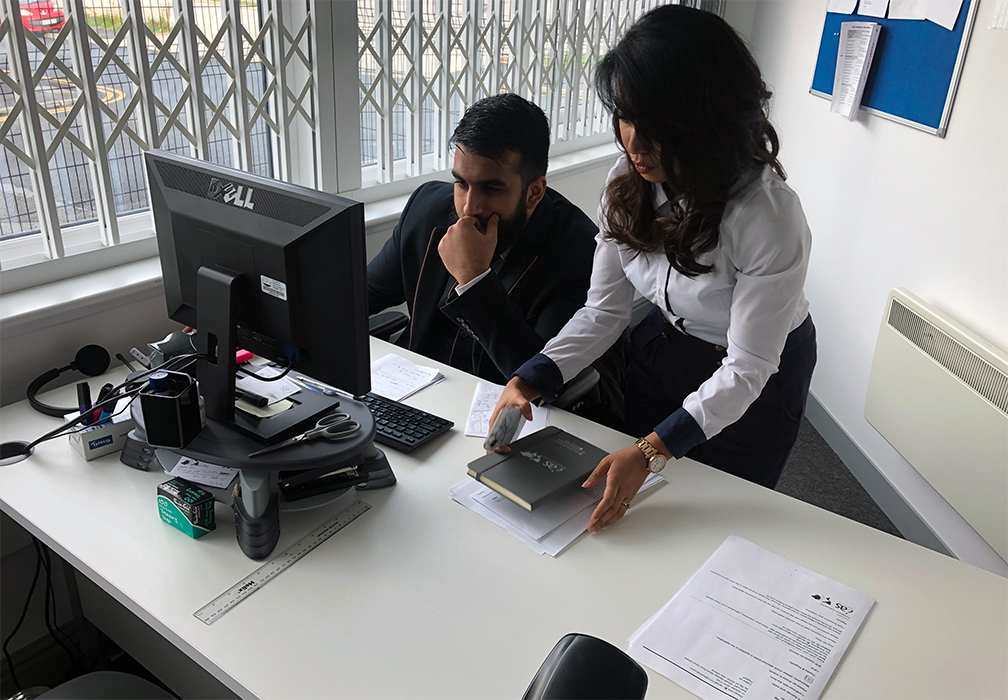 The Fast Track Package
Our Fast-Track Application Package is a premium service for those who need to submit their application in time with their deadlines. Your case will become a top priority for our lawyers and you will benefit from our highest-quality services.
Request the Fast Track Package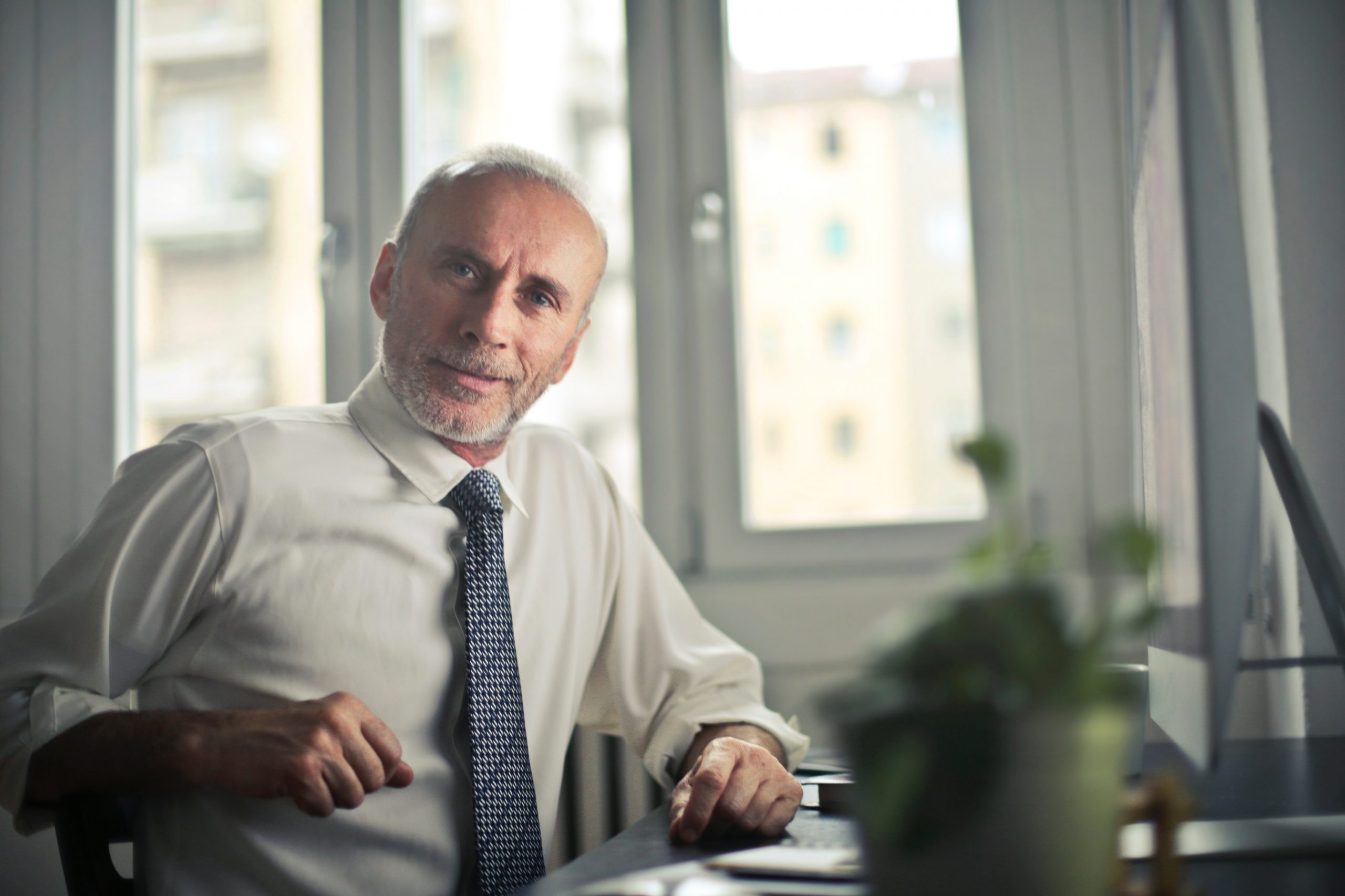 The Appeal Package
By choosing our Appeal Package, you can rely on our lawyers' legal knowledge and experience to ensure you have the highest chance of a successful appeal. We will also fully represent you in any hearings/tribunals.
Request the Appeal Package
Related pages for your continued reading.
Frequently Asked Questions
If you have a change of status or you get married during your stay in the US, you can decide to change your status via the US Citizenship and Immigration Services (USCIS). If you are still in the US during your citizenship application, you are not required to apply for a new visa. However, if you are out of the US, you will have to request a new visa at the US embassy in Ottawa, Canada, or the US consulate around you.
The way to renew your visa is to follow the process of applying for a new visa. The only thing that may be waived during renewal is the Interview part. Some business people are given an Interview Waiver, and this waiver allows qualified candidates to request visa renewal without being interviewed.
An additional six months grace can be granted to a B1 Visa holder if they are not done with the business activity that brings them to the US. Anyone who wishes to stay for more than the period on their form I-94 without leaving the USA, such persons must file for form I-539, Application to Extend/Change non-immigration status. They will also submit all required forms to the USCIS.
A B1 visa holder is not eligible for a dependent Visa for family members, and any family member accompanying a B1 visa holder must apply for another US visa separately.