K4 Visa
If you have any questions regarding the K4 visa, you can contact our expert immigration lawyers to discuss any concerns you may have, or for some help navigating the application process. You can call us on +1 844 290 6312, or contact us online seven days a week via our live chat.
What is the K4 Visa?
The K4 Visa is part of the family-based categories of United States visas. This non-immigrant visa will permit holders of the K3 Spouse Visa to bring their children(s) with them from Canada to the US.
To be eligible for this visa, the applicant has to be the child dependent of the K3 Visa holder, who is unmarried, under the age of 21, and not living independently.
The purpose of this temporary visa is to allow families to live together in the US, as they wait for the green cards that will eventually allow them to reside permanently in the US.
Once holding a K4 Visa, Canadian citizens will be permitted to attend public school, and seek employment authorization to obtain employment in the US.
A K4 Visa is valid for two years, or up until the holder's 21st birthday, whichever comes first. K4 visa holders are also eligible to apply for a Green Card.
"I'm very happy with the standard of training received on the OISC Level 1 course, i passed my exam. Thank you!"
"My application was approved and a huge weight has been lifted from our shoulders this year "
"We used this service for the spouse visa extension application to assure that all the information was valid and correct."
What are the requirements to be eligible for a K4 Visa application?
To enter the US from Canada with an eligible K3 Visa holder, a child applying for a K4 Visa must meet the following criteria:
They must be 21 years or under
They must be unmarried
They must not be living an independent life
In the case of stepchildren, they must have formed a relationship with the K3 Visa holder before they reached the age of 18 years old
The parents of children applying for K4 status must already be married. If you are only engaged with your US partner at the time of filing the petition for a K4 Visa, your children will need to follow the K2 visa process to enter the US
Every child that is over the age of 14 years old must be able to attend a visa interview at a US Embassy with their Canadian parents. If a child is under the age of 14 they usually do not have to do this
It is important to note that the K4 Visa does extend to all biological and/or adopted dependent children of a K3 Visa holder, considering they meet the above requirements of the visa set by the United States Citizen and Immigration Services (USCIS).
The K4 status may also be extended to stepchildren if they also meet these requirements.
How does one make a K4 visa application?
When putting in an application for a K4 Visa application for a dependent, it must be done at the same time as you submit that the linked parent submits their K3 Visa application.
It must be filed by a US citizen, which in this case, should be the US spouse of the K3 visa holder.
The US citizen spouse will have to file two petitions for their spouse to join them in the US, Form I-130: Petition for Alien Relative, and Form I-129F: Petition for Alien Fiancée.
The details of each dependent child(s) should be included within Form I-129F, which was filed for the Canadian parent. It is not necessary to file a separate Form I-129F for each of the dependent children.
You must have all of your documentation prepared for your K4 Visa application, to make processing easier and quicker for you. Failure to have all of the required documents may result in a rejected visa status.
Required documents
When making your K4 visa application you will need to submit the following supporting documents:
Two copies of the DS-156 application form.
The separate valid passports of both the K3 and K4 applicants
Two passport-sized photos of the K3 and K4 applicants, which fit within the USCIS guidelines
Local police certificates of the K3 and K4 applicant(s)
Birth certificates of the K3 and K4 applicant(s)
The marriage certificate of the K3 applicant to the US citizen
Any divorce or death certificates of the K3 applicant, if they had previously been married (if applicable)
Medical reports from a qualified practitioner for both the K3 and K4 applicant(s)
Proof of vaccine records for both the K3 and K4 applicant(s)
What is the processing time of a K4 Visa application?
The dependent children of the K3 Visa holder will receive the K4 Visa application decision at the same time as the K3 Spouse Visa decision.
The processing time may vary depending on your circumstances, and how busy the Embassy or Consulate is at the time of your application.
In total, it can be expected that it could take 6 – 9 months to receive a decision for the K4 Visa. This time frame is also dependent on the accuracy of your submitted documentation which is why a lot of attention should be paid to submitting the accurate documents when requested.
How to obtain a Green Card with a K4 visa
If the K4 application is successful, applicants are permitted to adjust their status to a green card, which makes holders permanent residents in the US. To do so, the K4 visa holder has to receive an approved Form I-130. Then, they can apply for a Green Card by filing Form I-485: Application to Register Permanent Residence or Adjust Status.
When and if Form I-485 is approved, the Green Card will be awarded. If the K3 visa holder linked to your K4 visa has been married to the US citizen partner for at least 2 years, the Green Card will be valid for 10 years. If said marriage, however, is less than 2 years, then the Green Card will be conditional and valid for just 2 years and will have to be extended before its next expiry.
Green Cards are sought after as they permit residency cards to the US and provide, (amongst other benefits) the holders to vote in American elections, become an elected official, receive full protection from deportation, obtain employment, study, and more.
With regards to step-children, obtaining a green card is dependent upon the relationship between the US citizen and their Canadian spouse.
An eligible relationship would be one in which you were married to your Canadian spouse before the step-child reached the age of 18 years old. Furthermore, when applying for a green card, you must file a separate Form I-130 for each of your eligible step-children before they can obtain one.
Advice Package
Comprehensive immigration advice tailored to your circumstances and goals.
Application Package
Designed to make your visa application as smooth and stress-free as possible.

Fast Track Package
Premium application service that ensures your visa application is submitted to meet your deadline.
Appeal Package
Ensure you have the greatest chance of a successful appeal. We will represent you in any case.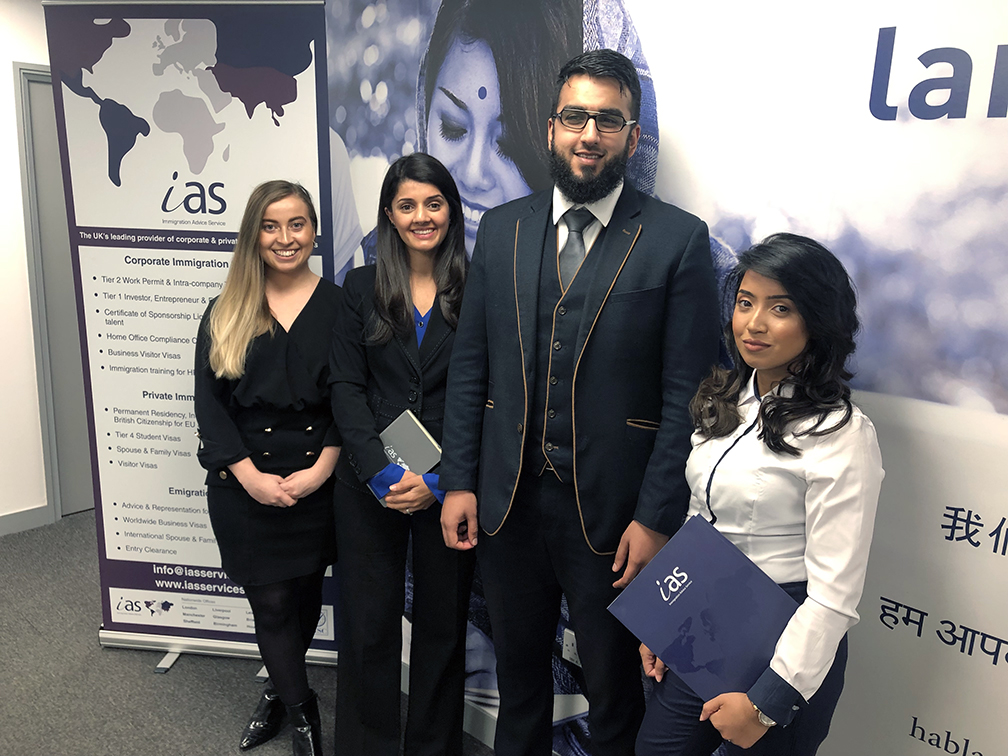 The Advice Package
During this untimed Advice Session with our professional immigration lawyers in London, you will receive our comprehensive advice, completely tailored to your needs and your situation.
Request the Advice Package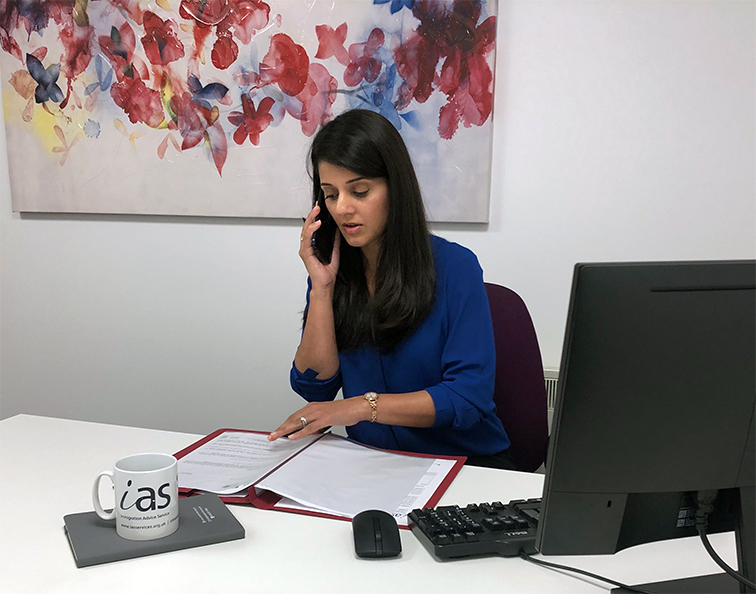 The Application Package
With our Application Package, your dedicated immigration lawyer will advise you on your application process and eligibility. Your caseworker will then complete and submit your forms to the Home Office on your behalf.
Request the Application Package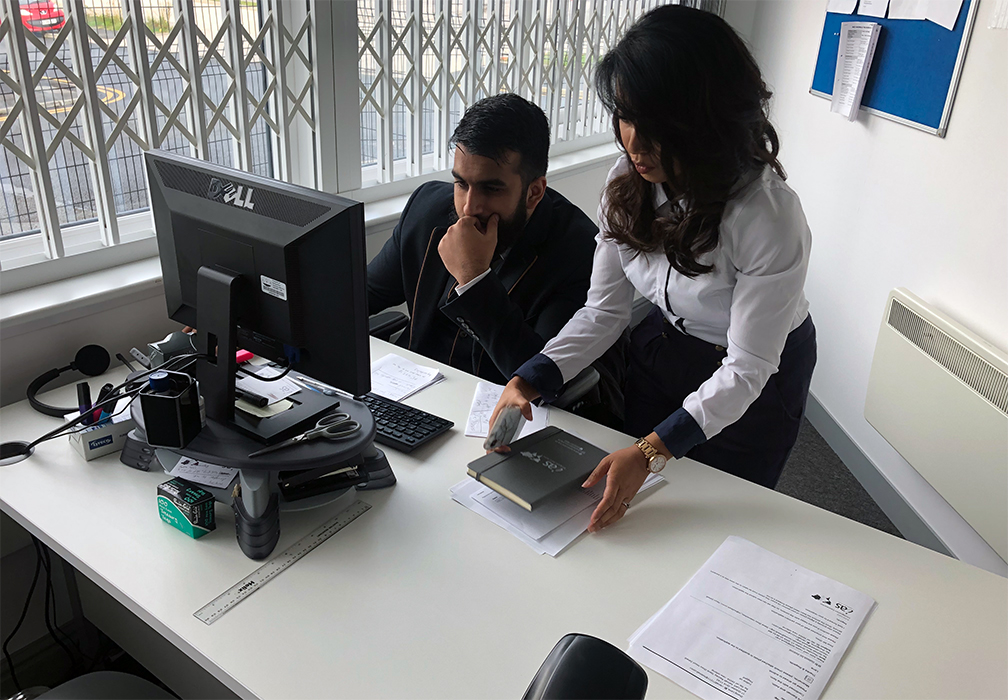 The Fast Track Package
Our Fast-Track Application Package is a premium service for those who need to submit their application in time with their deadlines. Your case will become a top priority for our lawyers and you will benefit from our highest-quality services.
Request the Fast Track Package
The Appeal Package
By choosing our Appeal Package, you can rely on our lawyers' legal knowledge and experience to ensure you have the highest chance of a successful appeal. We will also fully represent you in any hearings/tribunals.
Request the Appeal Package
Related pages for your continued reading.
Frequently Asked Questions
The K-2 visa fee is approximately USD 265, plus additional costs associated with the medical exam, biometrics, etc.
With a K-4 visa you may not:
Change to any other nonimmigrant status
Enter in the United States. if you have been temporarily barred for a previous violation of the United States immigration laws
The K-4 status can be automatically terminated 30 days of:
Denial or cancellation of the Form I-130: Petition for Alien Relative, filed on your behalf
Denial or cancellation of the immigrant visa application filed
Denial or cancellation of your application for adjustment of status to that of lawful permanent resident
Divorce of your K-3 parent from their U.S. citizen spouse
You get married or turn 21
K4 visa holders are indeed permitted to get a job, so long they follow the right steps. They first need to get permission by obtaining an Employment authorization, by filing
Form I-765: Application for Employment Authorization.
If you get approved, and only if, you can then get a job and work without limits.
No, there are no travel restrictions while holding a K-4 visa. You may travel outside of the U.S. and re-enter as freely as you wish.
No, you are not eligible to apply for a K4 visa if your K3 parent's immigration visa has been refused.
Regardless of the type of visa you select for your circumstances, the best step is to get in touch with the team at Total Law, so you know that you are guaranteed the right path, and stand for a much higher success rate for your immigration application. You can contact us seven days a week, either on the phone or by using the online chat function to speak with one of our client care agents.