K3 Spouse Visa
The K3 Spousal Visa category is a nonimmigrant visa, which grants temporary entry into the United States for Canadians married to US citizens. The K3 visa is granted for an initial period of two years, however, it can be extended in increments of two years.
Canadian spouses of US citizens, after entering the US are eligible to apply for a Green Card, which entitles them to become lawful permanent residents in the United States.
With a Green Card, the holder has permanent resident status in the US, to work, travel, and live freely without the restrictions of immigration.
If you have any questions regarding the K visa, you can contact our expert immigration lawyers to discuss any concerns you may have, or for some help navigating the application process. You can call us on +1 844 290 6312, or contact us online seven days a week via our live chat.
Who is eligible for a K3 Visa?
To qualify for the K3 Visa, there are several requirements that the applicant must fulfil, which include the following:
You must be the legal spouse of a US citizen. In this situation, a "spouse" refers to a legally wedded husband or wife.
This includes both heterosexual couples, as well as same-sex relationships. Living together does not qualify a marriage for immigration, however, common-law spouses may qualify for immigration purposes under the K3 Visa, depending on the laws of the country where the common-law marriage occurred.
Canada does recognize common law marriage after a couple of lives together for 1 year consistently.
Undergoing a medical examination. A medical examination is a requirement for anyone who wants to immigrate to the US and will determine if your health is a reasonable standard to live and work within the US without disrupting the healthcare system.
The US citizen spouse must have filed Form I-130 for their Canadian spouse. The absence of this form renders the application not applicable, and without it, the Canadian spouse is not able to qualify for a K3 visa
Because a K3 Visa application is submitted with the intent of applying for permanent residence status, it is important to note that further requirements will come into play at the time of the I-130 application.
For example, US citizens will have to meet a minimum income requirement.
A US citizen sponsoring their Canadian spouse for a green card by filing petition I-130 must meet an annual income of at least $21,775, assuming they are not in active military duty.
"I'm very happy with the standard of training received on the OISC Level 1 course, i passed my exam. Thank you!"
"My application was approved and a huge weight has been lifted from our shoulders this year "
"We used this service for the spouse visa extension application to assure that all the information was valid and correct."
K3 Visa application process
The K3 visa application is complex and there are several steps to the application process.
This initial stage for the application process has to be completed by the US citizen spouse, who will act as the US sponsor for their Canadian partner.
To start the application, the US citizen spouse will need to file the petitions for the Canadian spouse to be granted entry into the US.
The petition process will be as follows:
The US citizen sponsor must file Form I-130: Petition for Alien Relative, with the Department of Homeland Security at their local United States Citizen and Immigration Services (USCIS)
The USCIS will send a Form I-797 Notice of Action Form. This form is to alert you that they have received the petition
Once the USCIS has received the petition for Form I-130, the US citizen spouse must then file Form I-129F: Petition for Alien Fiancée (the Canadian citizen)
After USCIS approves both of the petitions, they will be sent to the National Visa Center for processing
The next step of the application process is for the Canadian K3 Visa application itself. As such, the Canadian spouse will need to apply for the K3 Visa at the US Embassy or Consulate in Canada

. There are many across the country, and likely one near your place of residence.

Once the USCIS has approved Form I-129 (Petition for Alien Fiancée) and sends it to the national visa center, they will then send a package to the K3 Visa Canadian applicant.
This package will contain information and instructions with specific directions on how to apply for the K3 Visa, and inform them of all the required documents they will need for the application.
Application process for the Canadian spouse
The K3 visa process that the Canadian spouse must follow includes:
Complete Form DS-160 (Online Nonimmigrant Visa Application), which is the form that requires all non-immigrant visa applicants must fill out.
At the end of the application, there will be a confirmation page, and you must print out and keep this form, as you will be required to bring it with you to your visa interview
Canadians entering the US must comply with certain medical and vaccination requirements. K3 visa applicants must undergo a medical examination as part of the K3 visa application process, and receive a clean bill of health from a qualified practitioner.
Details on this will be included in the information package sent by the NVC, as the information included in this is relative to your specific application. The purpose is to ensure the Canadian spousal applicant has a good bill of health and will not be a burden on the American healthcare system.
Submit all the relevant supporting documents. Alongside the application form, you will need to submit several documents to prove that you can meet the K3 visa requirements. These documents are:
Legal marriage certificate
Valid passport for the Canadian spouse
Birth certificate for the applicant's US-based spouse
Police clearance for the applicant spouse, obtained from all countries of residence of more than six months, since the age of 16
The sealed medical exam for the applicant's spouse. This medical exam has to be obtained through a physician authorized by the Department of State
Sponsor's affidavit of support (Form I-134)
Sponsoring spouse's most recent tax returns
Proof of true relationship (this could be, for example, a copy of the pending Form I-130 package originally filed with USCIS). Along with wedding photographs, bank statements, letters of the statement, bills, or any other proof that the marriage is valid.
Two Canadian passport-style photographs of the applicant's spouse.
Once you have submitted all the supporting documents, the NVC will schedule an interview at your local U.S Embassy or Consulate in Canada
At the visa interview, you will be sworn in, and you will be asked about your background, history, the nature of your relationship with your US spouse, and all your reasons for going to the US. There are no specific questions that are deemed to be asked, however, you can expect an array of questions about you and your partner, etc. You may also be asked for some additional valid documents at this time.
The interview, normally, is scheduled 4–6 weeks from the date of the correspondence. Applicants can receive a decision the same day and if not, shortly thereafter.
Should the USCIS require additional evidence, they will request for it to be submitted. Upon approval of the K-3 visa, the spouse may then travel to the United States.
K3 visa processing, on average, takes about 6–9 months, but can always be longer.
After arriving safely in the US on the K3 visa, the K3 applicant is then permitted to apply for a Green Card, through an approved Form I-130. This form gives the Green Card holder the status of a lawful, permanent resident within the US.
K3 visa holders can apply for their Green Card, even while their Form I-130 is still pending, by submitting Form I-485: Application to Register Permanent Residence or Adjust Status.
You are only permitted to apply for a Green Card based on the marriage to the same US citizen spouse who petitioned for your K-3 status.
Should your Form I-485 be approved by USCIS, you'll be awarded a Green Card.
The validity of the Green Card depends on the relationship. If you have been married to your U.S. citizen spouse for a minimum of 2 years when USCIS approves the Form I-485, your Green Card is valid for ten years.
However, if you have been married to your U.S. citizen spouse for less than 2 years, you will become a 'conditional permanent resident.' As a conditional permanent residence, the Green Card you receive will be valid for two years.
To remove the conditions you and your U.S. citizen spouse must file a Form I-751: Petition to Remove Conditions of Residence within 90 days before the expiry of your Green Card.
What are the fees associated with the K3 visa?
The K3 Spouse Visa has the following associated fees:
Filing Form I-130:Petition for Alien Relative – USD 535
Filing Form I-129, Petition for Alien Fiancé(e) – $460 USD
Filing Form I-485 for Green Card – $1,140 USD
All fees associated with attending a medical examination
All fees associated with biometrics services
Other services, for example, translation and fees associated with issuing all the documents required for the application, where applicable.
The total cost of getting a K3 Spouse Visa is approximately $994 (not including the Green Card application) but this may vary.
Can I bring my children with me to the US with a K3 spouse visa?
Children that you wish to bring to the US from Canada alongside you are permitted to apply for a K4 Visa. The K4 Visa is part of the family-based categories of US visas, which allows holders of the K3 Visa to bring their children with them from Canada to the US.
For immigration purposes, a child can be defined as:
A genetic child born in wedlock
A genetic child born out of wedlock:
If the mother is petitioning, no legitimization is required.
If the father is petitioning, legitimization is required per the laws of the father or child's place of residence.
If the father is petitioning, a bona fide parent-child relationship must be shown to have existed before the child's 21st birthday and while the child was unmarried.
A child born through Assisted Reproductive Technology (ART) who is recognized under the law of the relevant jurisdiction as the child's legal parent at the time of the child's birth
A step-child, as long as the marriage creating the step-relationship occurred before the child turned 18
An adopted child, if the child was adopted before age 16 (or before their 18th birthday in certain circumstances) and the adoptive parent has satisfied 2-year legal custody and joint residence requirements.
The purpose of this temporary visa is to allow families to live together in the US, as they await their green cards.
K4 Visa eligibility
To qualify for the K4 Visa, your children(s) have to meet the following criteria:
Be 21 years of age or younger
Be unmarried and not living an independently
The children(s) want to move to the US
If their application for the K4 visa is successful, your children(s) will be permitted to stay in the US for two years or until their 21st birthday, whichever is first.
If you extend your K3 Spouse Visa, your children might also be able to extend their K4 Visa.
Only children of married couples can apply for a K4 Visa. If you and your partner are engaged but not years officially married, your children will have to apply for something else, such as a K2 Visa instead.
A K2 Visa, it will allow the unmarried children (who are under the age of 21), of a K1 Fiancée Visa holder to leave Canada and enter the US with their parents. This is a nonimmigrant visa and therefore will not grant the holder permanent residence status in the US. It is purely reliant on the K1 Visa, and cannot be applied for under any other circumstances.

Advice Package
Comprehensive immigration advice tailored to your circumstances and goals.

Application Package
Designed to make your visa application as smooth and stress-free as possible.

Fast Track Package
Premium application service that ensures your visa application is submitted to meet your deadline.

Appeal Package
Ensure you have the greatest chance of a successful appeal. We will represent you in any case.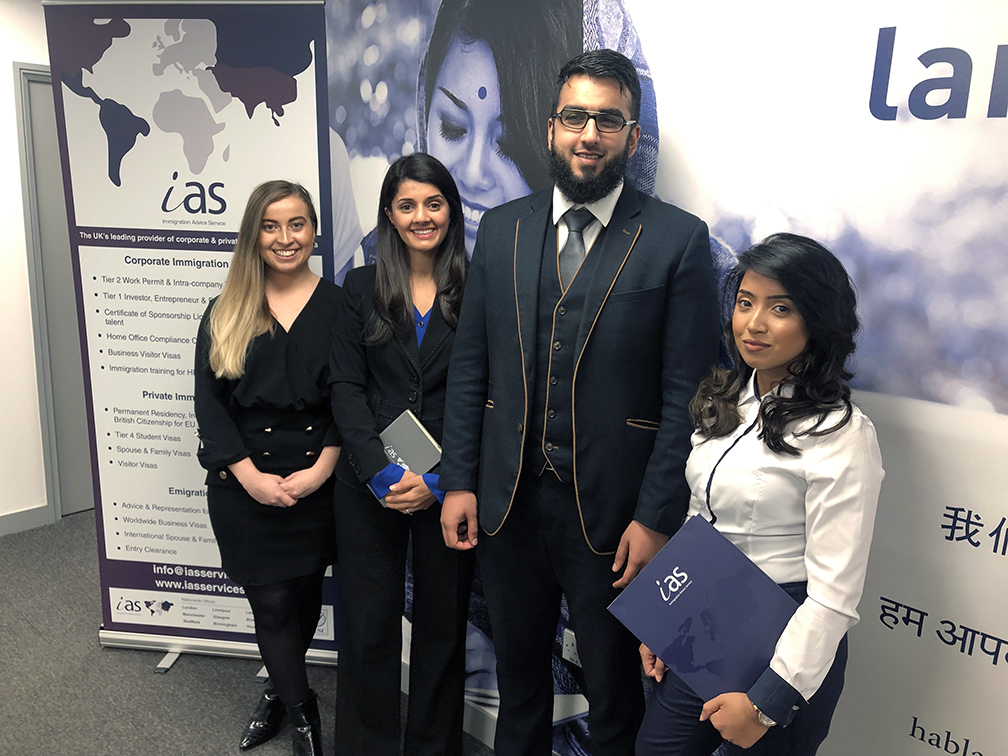 The Advice Package
During this untimed Advice Session with our professional immigration lawyers in London, you will receive our comprehensive advice, completely tailored to your needs and your situation.
Request the Advice Package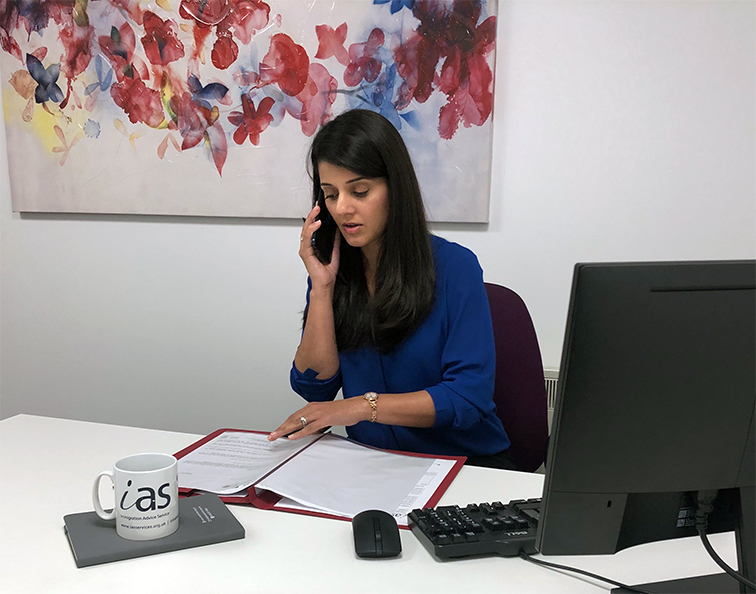 The Application Package
With our Application Package, your dedicated immigration lawyer will advise you on your application process and eligibility. Your caseworker will then complete and submit your forms to the Home Office on your behalf.
Request the Application Package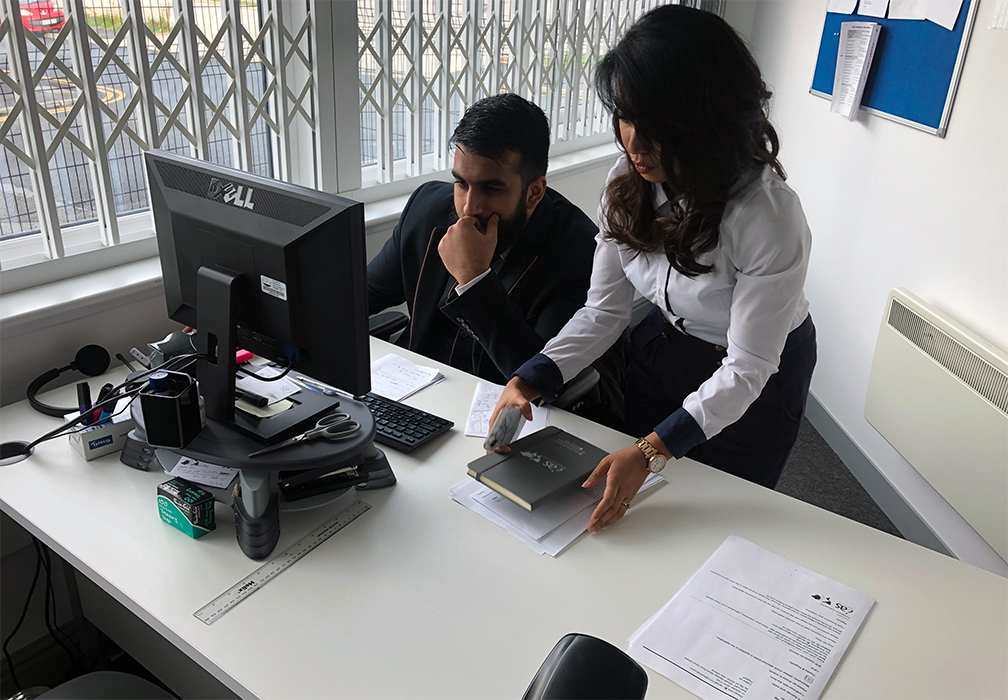 The Fast Track Package
Our Fast-Track Application Package is a premium service for those who need to submit their application in time with their deadlines. Your case will become a top priority for our lawyers and you will benefit from our highest-quality services.
Request the Fast Track Package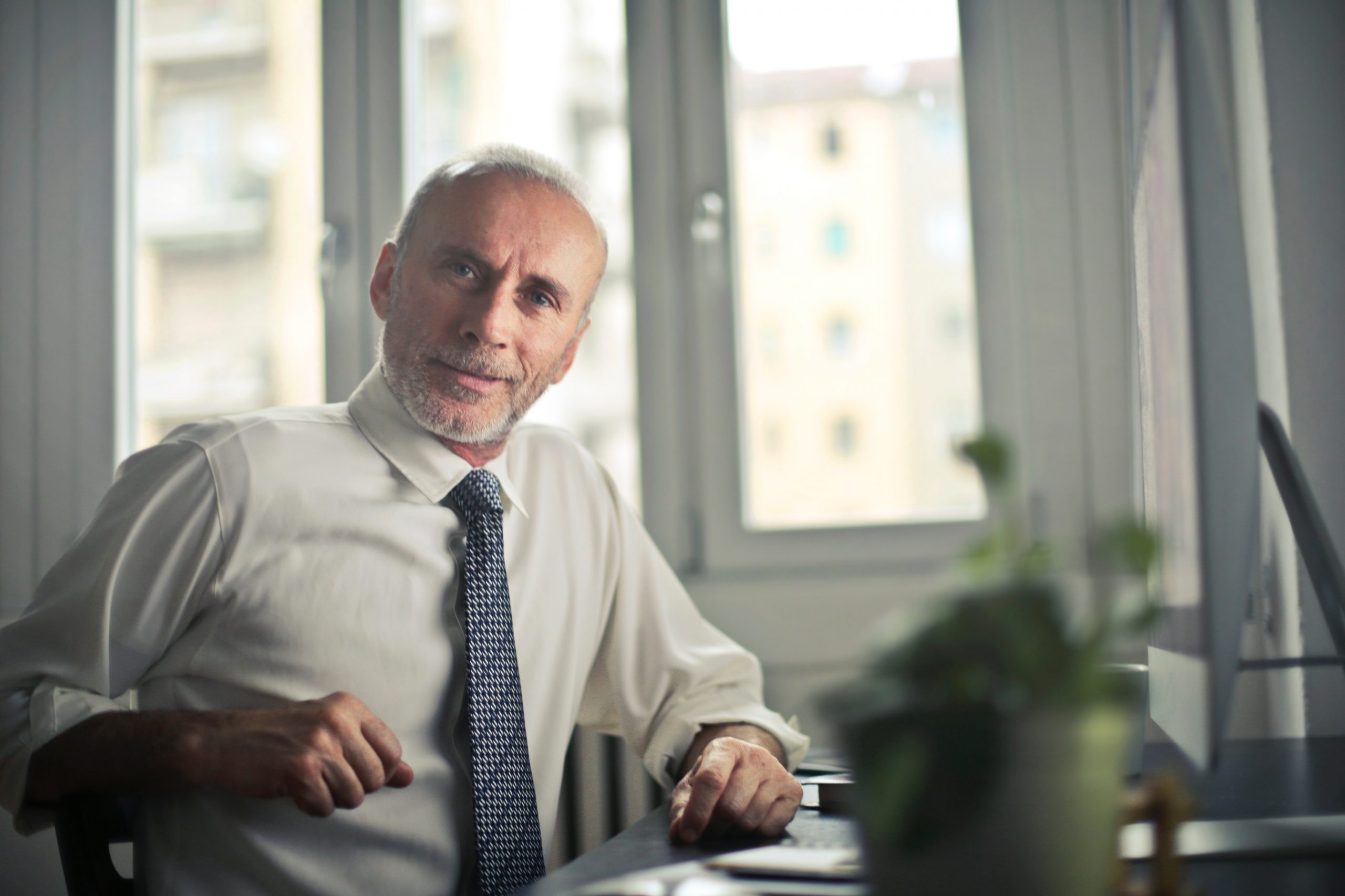 The Appeal Package
By choosing our Appeal Package, you can rely on our lawyers' legal knowledge and experience to ensure you have the highest chance of a successful appeal. We will also fully represent you in any hearings/tribunals.
Request the Appeal Package
Related pages for your continued reading.
Frequently Asked Questions
A K3 visa doesn't give the holder a work permit. If K3 visa holders want to get a job, they will have to apply for employment authorization. If this is approved, they can get a change of status and obtain a Social Security Number.
K3 visa holders are permitted to travel freely, inside and outside the US.
United States Code says that any person who knowingly enters into a marriage contract to evade the immigration laws shall be imprisoned for not more than five years or fined not more than $250,000, or both shall occur.
K3 visa holders are permitted to stay up to 2 years or until their Form, I-130 has been approved, and they can apply for green cards. If for whatever reason two years pass and USCIS has not approved the I-130 yet, then you can file for an extension to stay.