US Visitor Visas
Foreign nationals visiting the United States temporarily will require non-immigrant visas unless they qualify for visa waivers. Find out more about the Visitor Visas available to Canadian citizens here.
If you would like to apply for a U.S. Visitor Visa and would like assistance with your application, give us a call here at +1 844 290 6312. We are here to help you online, over the phone, or in person.
What Are U.S. Visitor Visas?
Every year, millions of Canadians enter the United States for tourism, business, medical treatment, or to visit with family and friends. Several of these people will need visas, but others may travel visa-free. Canadians generally do not require a U.S. Visitor Visa unless they have special circumstances.
There are two types of Visitor Visas:
The B1 Visa (If you plan on touring the U.S. temporarily for business activities)
The B2 Visa (If you plan to enter the U.S. temporarily for tourism, pleasure, or a visit)
In either case, the visa is nonimmigrant, meaning the holder can enter the United States only temporarily to do specified activities. These visas aren't your ticket to permanent residency or US citizenship. So don't get confused and overstay your vacation. They are only given to individuals who can prove to the government that they will adhere to the terms stated in the visa and vacate the United States immediately after their visa expires.
"I'm very happy with the standard of training received on the OISC Level 1 course, i passed my exam. Thank you!"
"My application was approved and a huge weight has been lifted from our shoulders this year "
"We used this service for the spouse visa extension application to assure that all the information was valid and correct."
Do Canadian citizens need a U.S. Visitor Visa?
The United States does not demand a visa for Canadian citizens on vacation or on business trips that do not exceed 180 days in length. But if you wish to stay longer for vacation or medical treatment, you will need a B2 visa.
Business Dealings That Do Not Require a Visa
The following B1 business tasks do not require a visa:
Participation in business conventions, scientific seminars, or other professional conferences
Lecturing or speaking engagements
Negotiating contracts
Attending court matters
Consulting with their business associates
Participating in exhibitions
Rendering after-sale services
Engaging in some tasks in the Outer Continental Shelf
Exploring potential locations for a new enterprise
Engaging in some unpaid research or voluntary work
Doing some medical clerkships
Representing foreign firms in talks with U.S. firms
 Auditing books of accounts of U.S. operations
Competing in sports activities for prize money (taxes may apply)
To be exempt from a B1 visa, you must be planning on not staying longer than six months, as well as not working in the United States or being paid while there. In addition, you will need to provide a Canadian passport or any of the following travel documents:
Enhanced Identification Card or Driver's License
SENTRI Enrolment Card
NEXUS Card
EXPRESS Card
What activities require a B2 Visitor Visa?
Canadians visiting the United States for more than 180 days for medical treatment, vacation, or tourism will need a B-2 Visitor Visa. The B-2 visa permits the following activities:
Medical treatment (must provide a letter from a U.S. medical treatment center, confirmation of the diagnosis, and proof that you will pay all the expenses arising from the treatment)
Participation in social or charitable unpaid production
Participation in unpaid athletic activities
Short study as part of the tourism (it must be fewer than 18 hours of study and must not contribute to a degree)
To determine if the purpose of your trip is covered by the B-1 or B-2 visa, it is best to look for advice from an attorney familiar with U.S. immigration. This will guarantee that you do not violate the restrictions of your visa.
How to apply for a U.S. Visitor Visa
The U.S. government processes visas in Canada through its Embassy and several consulates spread across the country. You can apply for any of the US Visitor Visas at any of these sites. Individuals between the ages of 14 and 79 are usually required to take part in a visa interview.
To apply for a US Visitor Visa:
Complete the DS-160 form online. This is a nonimmigrant visa application form that includes uploading a photo online
Get a hardcopy of the confirmation page and carry it with you to the interview
Schedule an interview with the U.S. Consulate or Embassy
Pay the visa application fee
What documents will you need for a U.S. Visitor Visa?
Some of the supporting documentation required when applying for a U.S. Visitor Visa includes the following:
A legitimate passport or travel document
A photo fitting U.S. visa specifications
A letter from the consular officer following the interview
A copy of the DS-160 Form confirmation page
A receipt indicating you've paid the visa application fee
A letter stating the aim for your visit, its scope, and the plans you have for it
Statements from the bank showing you are in a position to spend not less than $266 per day during your vacation
If applicable to your case, a letter of invitation from a friend or family living in the United States
Proof that your criminal record is clean
Details about your social media profiles
A hardcopy of your employment records from your home country, as well as recent payslips
If your circumstances require it, you may be asked to submit additional information.
For a Canadian citizen, if you wish to visit the United States, you can do so visa-free, provided you don't remain in the country for more than 180 days. During such a visit, you can negotiate contracts, provide after-sale services, meet business associates, etc., as long as you don't get paid.
If you wish to stay longer for pleasure, medical treatment, etc., you will need a B2 visa. It's suggested you begin the application process at least 30 days before your intended travel date. The visa is usually ready five days after your visa interview but may take longer in some instances.
How much does the B1 Visa cost?
The B1 visa costs $60 to apply, and that fee is non-refundable. It is normally possible to receive a visa determination within 7-10 business days of receiving their passport.
How much does the B2 Visa cost?
It costs $160 to obtain a B2 Visitor Visa which is a mandatory part of the application process.  Additionally, you may be required to pay visa issuance fees, depending on your situation.
How can Total Law help international students?
If you wish to study in the states and you currently reside in Canada, our team of expert immigration lawyers is here to help. Applying for a US Visitor Visa can be a complex process, from knowing which visa to choose to meeting the strict eligibility requirements. Our lawyers can act as your step-by-step guide to the visitor visa application process.
We can advise you about the best type of visa for you and can also assess your eligibility. Once you have decided which visa to apply for, our lawyers will help you complete the relevant application forms and prepare your supporting documents ahead of your visa interview.
For more information about our student visa application services, contact our team today on +1 844 290 6312.
Advice Package
Comprehensive immigration advice tailored to your circumstances and goals.
Application Package
Designed to make your visa application as smooth and stress-free as possible.

Fast Track Package
Premium application service that ensures your visa application is submitted to meet your deadline.
Appeal Package
Ensure you have the greatest chance of a successful appeal. We will represent you in any case.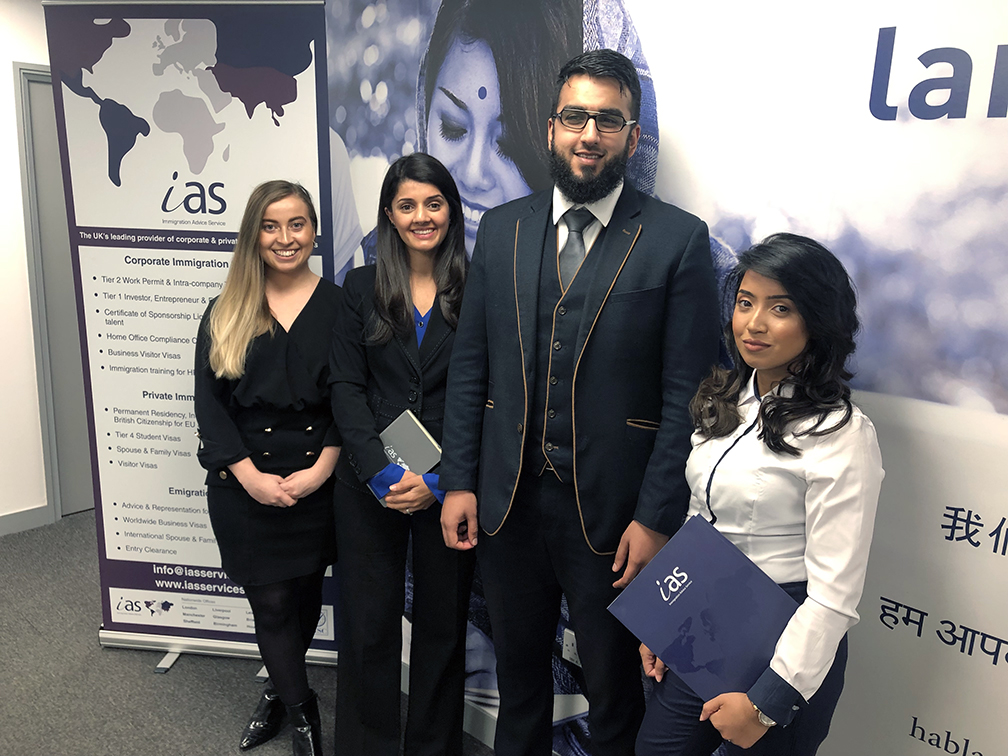 The Advice Package
During this untimed Advice Session with our professional immigration lawyers in London, you will receive our comprehensive advice, completely tailored to your needs and your situation.
Request the Advice Package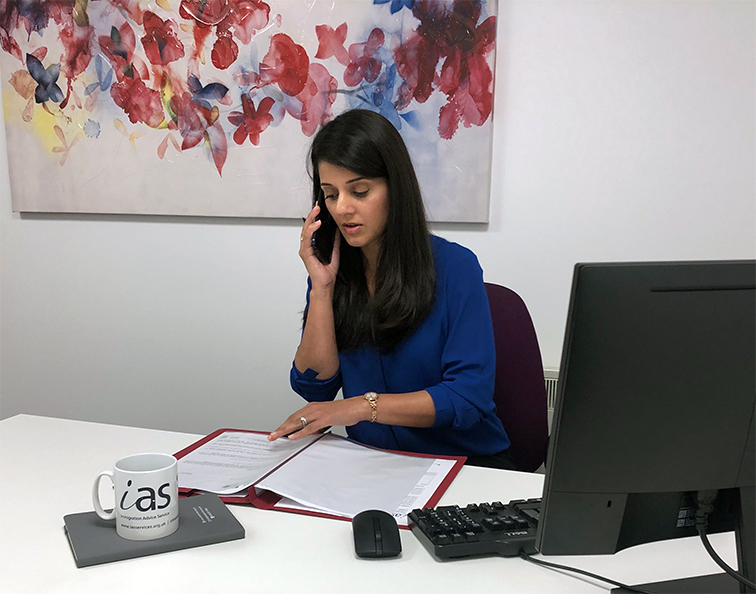 The Application Package
With our Application Package, your dedicated immigration lawyer will advise you on your application process and eligibility. Your caseworker will then complete and submit your forms to the Home Office on your behalf.
Request the Application Package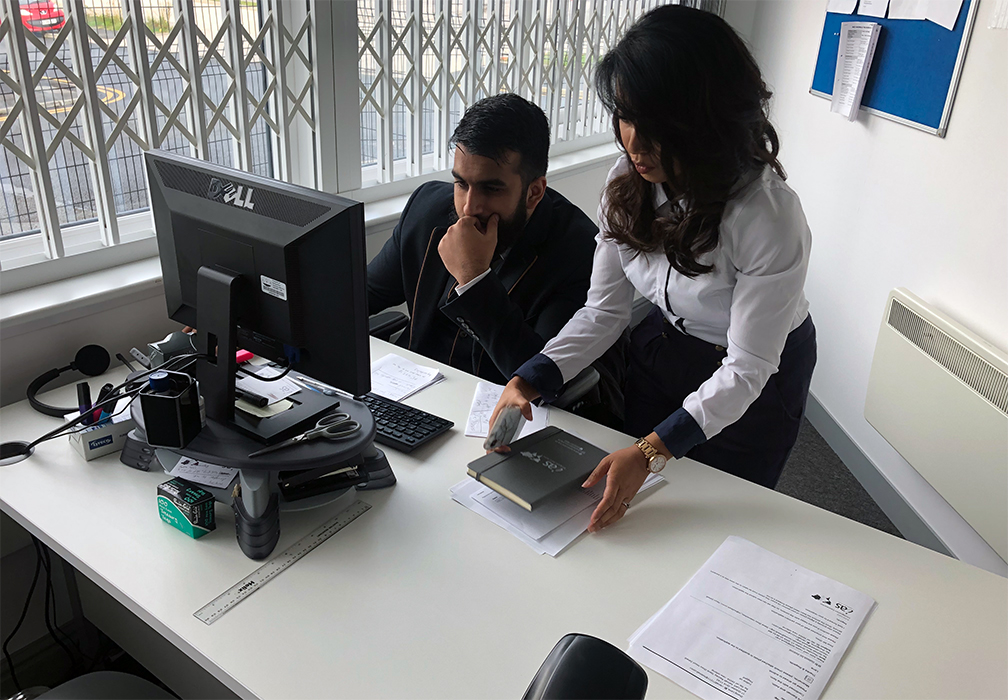 The Fast Track Package
Our Fast-Track Application Package is a premium service for those who need to submit their application in time with their deadlines. Your case will become a top priority for our lawyers and you will benefit from our highest-quality services.
Request the Fast Track Package
The Appeal Package
By choosing our Appeal Package, you can rely on our lawyers' legal knowledge and experience to ensure you have the highest chance of a successful appeal. We will also fully represent you in any hearings/tribunals.
Request the Appeal Package
Related pages for your continued reading.
Frequently Asked Questions
You don't need a visa to visit the USA from Canada. Canada is part of the US visa waiver program, so you can apply for an ESTA online and travel to the US with that. An ESTA allows you to stay in the US for up to 90 days.
However, Canadian visitors that want to stay in the United States for more than 90 days will have to apply for a visa. Depending on your intentions, tourist visas or family visas may be appropriate. You can check this website for more visas.
You may be able to apply for a change in your nonimmigrant status if your situation changes. For example, if you marry a U.S. citizen, you may be eligible for a K3 Spouse visa.
If you make an application while in the U.S. to the USCIS, you will not need to apply for a new visa, but must do so once you leave the United States. The United States government does not allow foreign citizens to return without a valid visa.