Diversity Visa 
Typically, Canada does not have a "Green Card" lottery like the United States of America. Still, there is a process of getting something that acts like an "imitation Green Card," which can serve the purpose.
The immigration process of obtaining a visa of any sort can be a tasking and confusing experience, but Total Law has you covered. For immigration and advice and support, contact Total Law for assistance with your application process. Please speak to one of our expert immigration advisers today at +1 844 290 6312.
What is a Diversity Visa Program?
The United States of America has an immigration program called the Diversity Visa Program or the Diversity Immigrant Visa Program. This program allows nonimmigrants (foreign citizens) to obtain Green Cards, granting them access to the United States.
The selection process for immigration visas usually favors individuals with intimate family members in the States and individuals who meet specific employment needs. In recent times, Diversity Visa lottery programs have made over 50,000 visas available for no immigrants every year.
This Diversity Immigrant category was augmented into the Immigration and Nationality Act (INA) by the Immigration Act of 1990. The main reason this category was added was to encourage the migration of individuals from other parts of the world.
Higher percentages of diverse immigrant visas are allocated to countries and regions with very low admission. Every country eligible to apply for this visa is limited to 7% of the total.
Because of how high the demand for DV is, the US government has made the selection process similar to a lottery system. Individuals are selected at "random," The lucky winners based on the lottery results will undergo a rigorous assessment and review performed by the immigration officers at the Department of Homeland Security upon their entry to the United States. These assessments and reviews are done to ensure that the lucky diverse immigrants are eligible to be permanent residents of the United States.
"I'm very happy with the standard of training received on the OISC Level 1 course, i passed my exam. Thank you!"
"My application was approved and a huge weight has been lifted from our shoulders this year "
"We used this service for the spouse visa extension application to assure that all the information was valid and correct."
Countries that are not eligible for a Diversity Visa
Many countries all over the world are eligible for the US Diversity Visa, but a few are not.
Below is the list of ineligible countries for the Diversity Visa application:
Canada
Brazil
Jamaica
Bangladesh
Dominican Republic
Colombia
Nigeria
Pakistan
South Korea
El Salvador
Vietnam
The United Kingdom and its dependent territories (with the exception of Northern Ireland)
Who is Eligible to Enter The Diversity Visa Program?
Different countries have the different exact requirements applicants must meet before they are qualified for the DV. But, here are some general essential requirements that individuals must meet:
Applicants must be a native of a country with a well-known low rate of immigration into the States.
Applicants must be from one of the eligible countries.
Applicants must have a certain, appropriate level of work experience and education in order to be eligible. The applicant must either have a high school education (or its equivalent) to be able to get quality higher education opportunities. Or have at least two years of work experience or training performing a role that requires the expertise.
Documents Required when Applying for the Diversity Visa
There is a lot of paperwork involved when applying for a visa of any kind, and the DV program is not an exception to the rule. Once you have the immigration status that deems you eligible for this visa, you must provide the necessary documents.
The documents you will be asked to provide depend on the state department that you are applying from. But the general documents that every immigration officer will want to review are:
The main applicant's birth certificate and the birth certificate of any dependent that is included in the application.
Adoption documents (if applicable)
Police certificate, which is necessary for nonimmigrant applicants over 16 years of age.
Prison and court records (if this applies).
Military records (if this applies)
Marriage certificate (to confirm legal status.)
Valid passport photographs that comply with the United States immigration rules.
Proof of education and work experience.
Marriage termination certificate (if this applies)
Evidence of payment of fees.
Custody documents for children that are dependents (if applicable)
Document showing details of forced removal or deportation (if it applies)
How to Apply for the Diversity Visa Program
The first thing to know about the DV lottery process is that you don't need a third party to apply for the visa on your behalf, and most of the requirements can be submitted electronically.
Annually, the United States Department emphasizes how careful applicants should be so that they won't fall into the hands of illegitimate immigration agencies and scammers.
The process of applying for the DV goes thus:
Submit only one entry form to the official website of the Department of State Electronic Diversity Visa Program (E-DV).
You will get a confirmation number which you must save.
Applicants will be chosen randomly via an automated electronic system.
Check the website to find out if your application was among the chosen ones. You have to manually check this yourself because you will not be contacted
If your application is chosen, you would have to fill out a Form DS-260 to enable you to schedule an interview as soon as possible.
Submit proof of your education or work experience to confirm your eligibility.
Submit your passport and its number.
Fill in your immigrant visa entry form where you must have applied as a nonimmigrant.
Submit all additional required documents.
Plan your visa interview with the nearest US Consulate close to you.
Pay your Diversity Visa fee.
Go for your interview and answer all questions honestly.
Wait for the final decision to be made. You might or might not be chosen so just wait for further instructions.
Applicants must endeavor to apply within the limited period of registration. If for any reason, you miss the lottery registration, you have to wait till the next year to reapply.
Diversity Visa Program Processing Time and Cost
The first step of applying for the Diversity Visa program (registration period) is free. Some shoddy organizations might try to convince you to pay some money to obtain a faster response, but do not succumb to that.
If your application is approved by the body in charge of the process, you can begin the proper DV application process.
The original cost of a diversity immigration visa is about 330 USD, but the total price you will spend on the entire process depends on where you are applying.
Some of the additional fees that applicants might pay before they get their diversity visas are:
Health insurance and medical examination costs.
Traveling to and from the US consulate during the entire application process.
Costs of getting the proper photographs and documents necessary for the procedure.
The cost of traveling to the U.S if your application works out in the end.
Remember that further costs may be involved depending on where you apply from and your circumstances. This is why you should have a trusted, professional attorney from Total Law with you during the process and give you detailed instructions about the process.
How can Total Help?
If you decide that you need an immigration lawyer to guide you throughout this green card lottery  process, the Total Law can make that a reality.
We work closely with our clients to provide top-tier immigration services. We understand how delicate the process can be, and we have experienced and qualified attorneys that know the law and procedures at their fingertips.
Total Law can help make your application process easier, provide emergency assistance, and we can boost your chances of getting selected as one of the lottery winners.
Call our friendly and professional client care team today to get started or if you have further enquiries +1 844 290 6312 .
Advice Package
Comprehensive immigration advice tailored to your circumstances and goals.
Application Package
Designed to make your visa application as smooth and stress-free as possible.

Fast Track Package
Premium application service that ensures your visa application is submitted to meet your deadline.
Appeal Package
Ensure you have the greatest chance of a successful appeal. We will represent you in any case.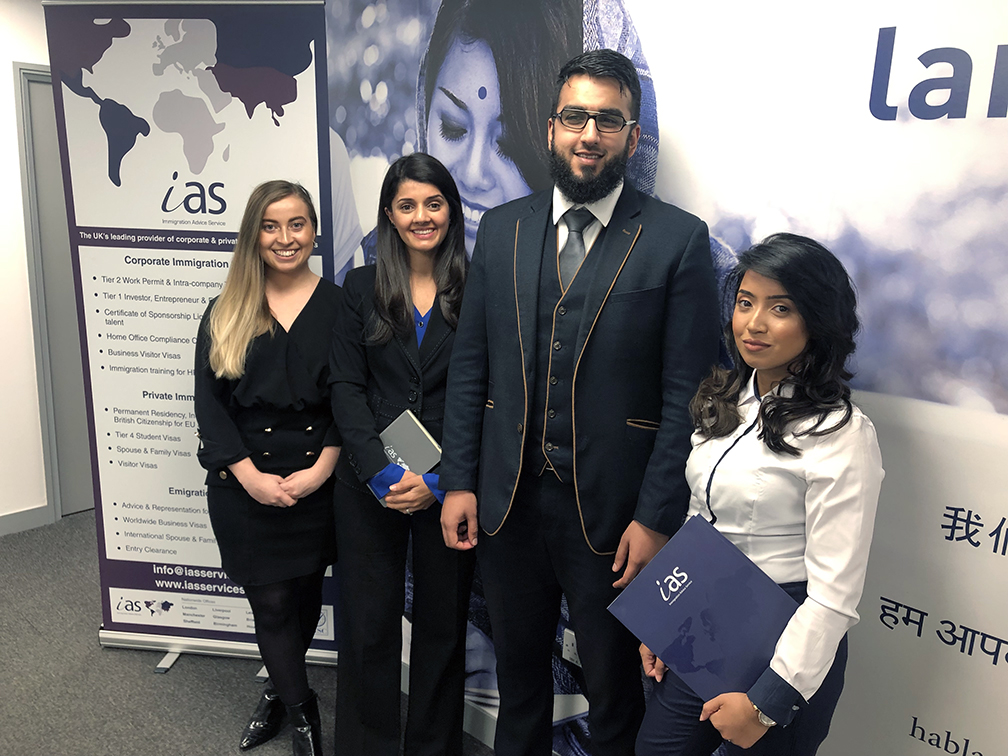 The Advice Package
During this untimed Advice Session with our professional immigration lawyers in London, you will receive our comprehensive advice, completely tailored to your needs and your situation.
Request the Advice Package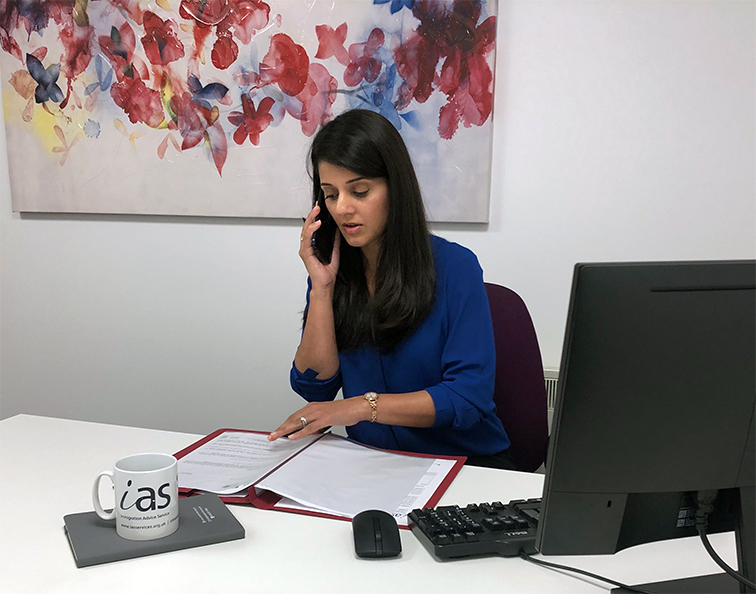 The Application Package
With our Application Package, your dedicated immigration lawyer will advise you on your application process and eligibility. Your caseworker will then complete and submit your forms to the Home Office on your behalf.
Request the Application Package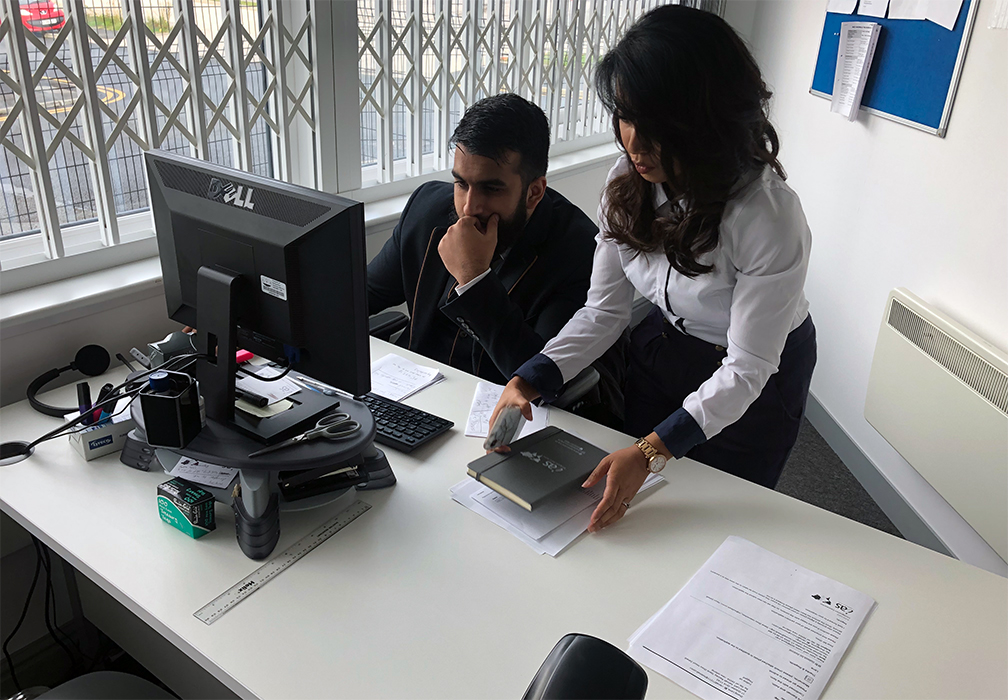 The Fast Track Package
Our Fast-Track Application Package is a premium service for those who need to submit their application in time with their deadlines. Your case will become a top priority for our lawyers and you will benefit from our highest-quality services.
Request the Fast Track Package
The Appeal Package
By choosing our Appeal Package, you can rely on our lawyers' legal knowledge and experience to ensure you have the highest chance of a successful appeal. We will also fully represent you in any hearings/tribunals.
Request the Appeal Package
Related pages for your continued reading.
Frequently Asked Questions
No, Canadian citizens are not eligible for Diversity Visa programs.
No, not everyone is eligible for the Diversity Visa program. You can qualify if your country is allowed to participate and if you meet the basic requirement.
You may be eligible to apply if you DO NOT come from any of these countries:
Canada
Brazil
Jamaica
Bangladesh
Dominican Republic
Colombia
Nigeria
Pakistan
South Korea
El Salvador
Vietnam
The United Kingdom and its dependent territories (with the exception of Northern Ireland)
If you are not from any of the countries listed above, you must have an adequate education level (high school or higher) and legit work experience (two years of training working the past five years) before your immigration to the United States will be considered.
The initial DV application process can be done for free and online. But, if your lottery is drawn and you are picked, you have to pay $330 for your visa application fee. You will also incur additional costs.