M1 Student Visa
If you would like to study a vocational course in the US then you could be eligible for the M1 Student visa.
For assistance with your M1 Student Visa application, get in touch with our immigration lawyers today on +1 844 290 6312.
What is the M1 Visa?
Would you like to study a vocational course in the US as a Canadian citizen?, then, the M1 visa is for you.
An M1 visa is a non-immigrant visa that allows international students to take non-academic vocational courses such as Cooking Classes, Technical classes, Music classes, and others alike.
If you are looking to study courses that are more academic in the US, you should apply for the F1 student's study visa instead
To qualify for an M1 student visa as a Canadian citizen, you should possess the following requirements;
Be Proficient in English or register for English language training, so you can understand lectures, and course work, converse with other students, and generally have a great learning period during your course of study – A way to test your level of English understanding is to register for TOEFL or IELTS.
Ensure an Institution admits you from the list approved by the Student Exchange Visitor Program (SEVP), immigration, and customs enforcement.
Make adequate provisions for funds that would cater to your expenses through the cause of your program.
Ensure your enrolment as a full-time student for the vocational program you chose or a language training program.
Be intentional about your Non-immigrant status; you can do this by proving your alliance to your home country, keeping them abreast of your plans to leave immediately when your Visa expires.
"I'm very happy with the standard of training received on the OISC Level 1 course, i passed my exam. Thank you!"
"My application was approved and a huge weight has been lifted from our shoulders this year "
"We used this service for the spouse visa extension application to assure that all the information was valid and correct."
How to apply for the M1 Visa as a Canadian citizen
To apply for an M1 student's Visa, you must have been accepted by one of the institutions approved by SEVP, after which you will be issued Form 1-20 (Certificate of Eligibility for Nonimmigrant Student Status).
Upon receiving it, you will be able to start your application process; ensure to keep a physical form of it as you will need it for verification during your visa interview
The second step is to go to the US Department of State Consular Electronic Application Centre (USCIS) and fill out the DS – 160 form online, then submit it.
This step is essential because being accepted by a US school does not guarantee you an automatic Visa; you will need to go through the application process and then obtain approval from the USCIS.
The application process involves providing details about your background, the essence of your trip to the US, and what Vocational training you are applying for.
Ensure to print the confirmation page of your submitted application, as you will need to verify it during your visa interview.
The third step is to pay your Visa application or processing fee through the Department of State's Fee for Visa Services webpage. Notable is that it could vary from country to country, and you might need to pay other visa issuance fees. Additionally, you will have to pay the SEVIS I-901 charge through the US Immigration and Customs Enforcement website.
Perhaps you are wondering what SEVIS is. SEVIS is an organization that registers all international students on an M1 visa. Ensure to print out the payment receipts and keep them with the other documents needed for verification during the visa interview.
The fourth step is, After having paid all the necessary fees, you should go-ahead to schedule an appointment for your visa interview, contacting the nearest Consulate or US embassy. While at this, begin gathering all your needed Documents.
The embassy will send you an interview appointment letter. Once your interview is scheduled, take this along with the relevant Documents when you go for your interview. You will need to be present physically at the interview, where you will be questioned to know and verify if you are indeed eligible for the M1 visa or not.
After the interview, you will be informed about your visa application status immediately or at most in the next four weeks.
What Document do you need to be eligible for an M1 students visa?
When applying for an M1 students visa, ensure to have the below documents in your portfolio, so you meet the eligibility requirements.
Your valid passport
One passport-sized photograph
Proof of your proficiency in English
Proof of your Educational qualifications( Certificates and transcript)
I – 20 form
Proof you have enough funds to sustain you; here, you might need a Bank statement or other evidence to confirm your financial status.
SEVIS 1-901 fee payment receipt
Proof of your alliance to your home country, for example, an apartment leased out for your duration of stay in the US.
Non-immigrant visa processing fee payment receipt.
What is the Validity of the M1 students Visa
The validity of an M1 visa depends on the duration of the vocational course you chose. It could range from a year to three years.
Some students are granted the visa for the total period of their study while others are given a lesser period; whichever your case is, you will need to get a new Form I-20 each year as it's only valid for a year.
If your M1 visa isn't valid for the duration of your course, you could go about rectifying this by applying for an extension to finish your vocational course
Do this by changing your Non-immigrant status and submitting it to the USCIS or filing Form I-53 and then applying to Extend your stay.
Can my Dependents come with me on the M1 student visa?
Upon your M1 visa's application's success, you will be eligible to bring in your dependents. It could be your spouse or your under 21 unmarried children to the US with you.
To bring them along, you will need to apply for the M2 visa, which is the permit you need as an M1 visa holder to ensure your family is granted entry into the US.
Once they are given the M2 visa, they will be able to stay in the US with you during the course of your vocational studies.
Note that, once your M1 visa expires, they will have to leave for their home country, and in the duration of their stay with you, having received the M2 visa, they won't be able to study a degree-awarding course nor able to work in the US.
Advice Package
Comprehensive immigration advice tailored to your circumstances and goals.
Application Package
Designed to make your visa application as smooth and stress-free as possible.

Fast Track Package
Premium application service that ensures your visa application is submitted to meet your deadline.
Appeal Package
Ensure you have the greatest chance of a successful appeal. We will represent you in any case.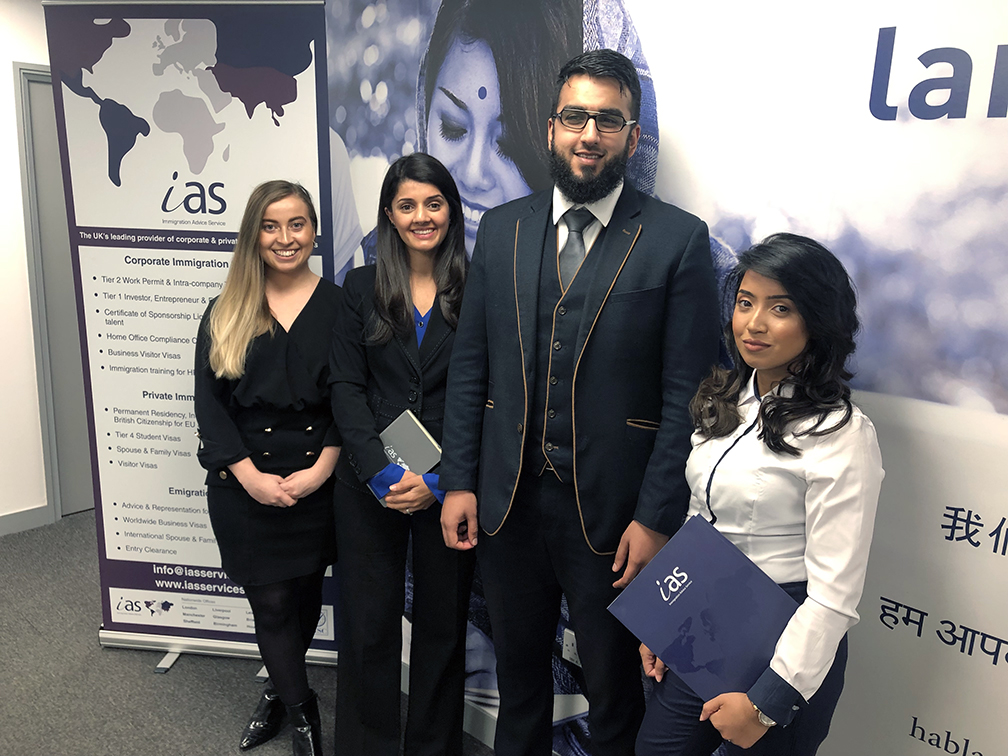 The Advice Package
During this untimed Advice Session with our professional immigration lawyers in London, you will receive our comprehensive advice, completely tailored to your needs and your situation.
Request the Advice Package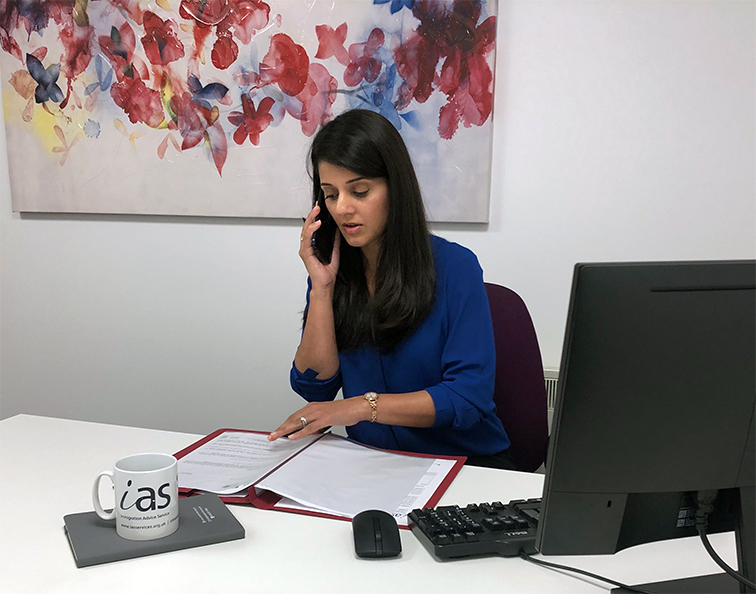 The Application Package
With our Application Package, your dedicated immigration lawyer will advise you on your application process and eligibility. Your caseworker will then complete and submit your forms to the Home Office on your behalf.
Request the Application Package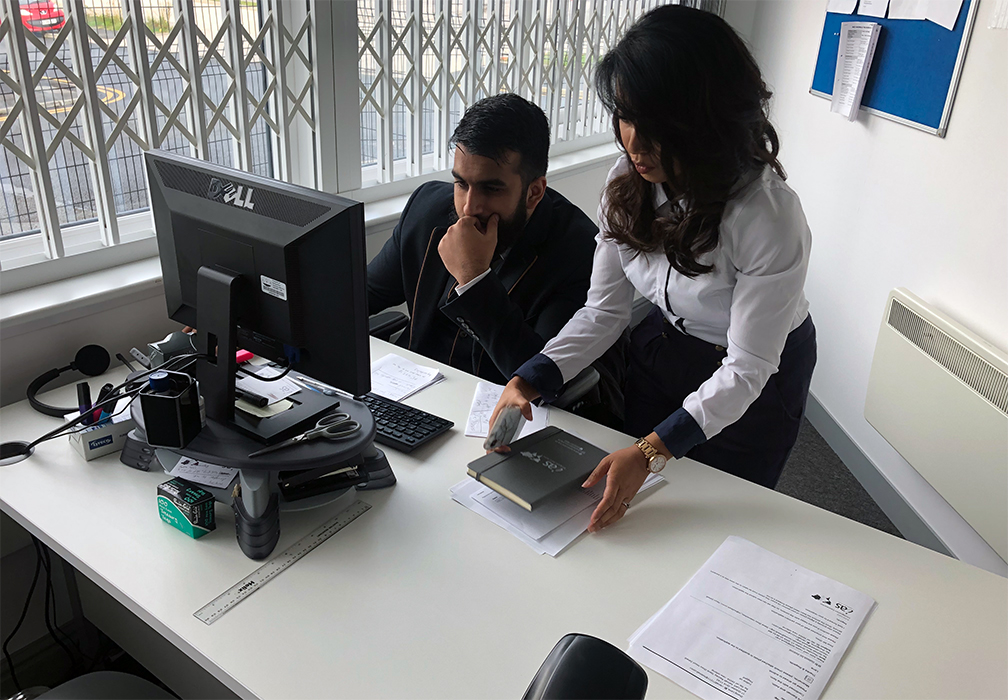 The Fast Track Package
Our Fast-Track Application Package is a premium service for those who need to submit their application in time with their deadlines. Your case will become a top priority for our lawyers and you will benefit from our highest-quality services.
Request the Fast Track Package
The Appeal Package
By choosing our Appeal Package, you can rely on our lawyers' legal knowledge and experience to ensure you have the highest chance of a successful appeal. We will also fully represent you in any hearings/tribunals.
Request the Appeal Package
Related pages for your continued reading.
Frequently Asked Questions
Wondering how much you need to budget for the application process? The fees are listed below;
Visa application fee – $160
SEVIS I-901 fee – $200
Accumulatively, you will be spending about $360 for your visa.
Processing for the M1 visa application is usually quick, and you would mostly receive the decision immediately after your interview or at most in the next four weeks.
Ensure you consider the time your course starts when applying for the M1 visa. Any mistake in your M1 visa application might delay you or make the application longer, thereby resulting in you missing classes, so be early enough.
After your successful application, you will be able to study the vocational course of your choice within your chosen institution full time in the US; you will be able to access healthcare, open a US bank account and also get a driving license.
If you perhaps have a change of mind regarding your chosen school, you can correct it within the first six months of your program.
Also, you can take a part-time job related to your course of study within the institution.
Bear in mind, you cannot work part-time outside the campus, and you will only be allowed to work full time outside the campus when there are no classes.