O1 Visa
Canadian citizens who possess 'extraordinary ability' may be eligible to temporarily come to the United States for work under the O1 non-immigrant visa.
If you need assistance with the O1 Visa, feel free to call us on +1 844 290 6312, or you can request a call back through our live chat feature.
What is the O1 visa?
The O1 Visa is available to all Canadian citizens who have exceptional abilities or achievements in their field. Some of the qualifying fields of expertise will include those who are employed within the arts, sciences, education, athletics, TV, or motion pictures. O1 Visa is a non-immigrant visa that will allow you to work in your chosen field of expertise within the US for a certain period of time.
"I'm very happy with the standard of training received on the OISC Level 1 course, i passed my exam. Thank you!"
"My application was approved and a huge weight has been lifted from our shoulders this year "
"We used this service for the spouse visa extension application to assure that all the information was valid and correct."
What are the requirements for the O1 Visa?
The requirements for obtaining an O1 Visa will depend on your field of specialization and your area of expertise. Some of these criteria are as follows:
If you specialize in athletics, business, education, or science, you will need to provide substantial proof that your expertise distinguishes you from others who are also in this field (what skills you have to offer that others can not)
If you specialize in the field of art, you will need to be an established and leading figure within the field, and provide substantial proof that you have gained higher achievements than others working in the same field of expertise
If you specialize in the television industry or motion pictures, you will need to be an established and notable figure within the industry, and provide substantial proof that you have higher skills and greater achievements than other people in the same field of expertise
To help demonstrate that you have outstanding expertise and achievements within your field of expertise, you will be required to submit three or more of any of the following:
Awards and/or certificates confirming your recognition in the field
Confirmation of membership in one or more associations that bring together experts within your field
Substantial evidence proving that your work is of major significance within your field
Proof of published materials by yourself in respected publications and journals relating to your field
Proof that you have had extensive experience working for or alongside reputable organizations within your field
How can Canadian citizens apply for the O1 Visa?
If you wish to travel to the US on the O1 Visa, you will require a US employer (also known as the petitioner) who works within your area of expertise to start the application on your behalf. The application process will usually play out as follows:
The petitioner will need to fill out Form I-129 (Petition for Nonimmigrant Worker) and submit this to the United States Citizen and Immigration Services (USCIS).
Once the USCIS has approved the form from the petitioner, you will now be able to continue the application process by filling out and completing Form DS-160. You can complete Form DS-160 online, Once you have electronically submitted the form, you will need to print a copy of the confirmation page. You will need to bring this along with you to your visa interview at a later stage of the application process.
Whilst applying online, you will need to pay the O1 Visa application fee of $190. Be sure to print a copy of your receipt and file it safely with your confirmation page, as this will need to be shown to an immigration officer during your visa interview.
Once all the paperwork and fees have been paid, you will need to schedule an appointment for an interview. It is at this point that you will need to gather all the required documentation that has been requested by the USCIS. Be vigilant whilst creating your portfolio of evidence, as it is a very important part of the process to prove your eligibility, and you do not want to turn up to the interview unprepared.
The final part of the application process for an O1 Visa is to attend your visa interview. Make sure you bring all of the required documentation and evidence required for your area of expertise. The goal of this interview is for an immigration officer to establish whether or not you meet the requirements for the O1 Visa, and to determine that all of the documentation and evidence that you have provided is accurate and true. During the visa interview, you will also need to demonstrate that you have intentions of returning to Canada once your visa expires. This may be in the form of a work contract or job offer on a letterhead from a company.
How long is the O1 Visa valid for?
If you have a successful application for the O1 Visa, you will be able to arrive in the US legally and stay for up to a maximum of three years. You are permitted to enter the US 10 days prior to the beginning of your visa, allowing you to organize your house and home before starting employment.
You have the same 10-day extension at the end of your visa, which will allow you to stay 10 days over the period of your visa, allowing you to tie up all the loose ends. The only restriction here is that you can not legally work during these 20 days. There is an option to extend the visa, however, so if you find yourself wanting to stay in the US for past the three years, you will need to do the following:
Submit a new application for the O1 Visa
Submit a completed Form I-29 (Petition for a Nonimmigrant Worker)
Submit a copy of Form I-94 (Arrival / Departure Record)
Submit a statement explaining why you require the extension. Within this statement, your employer will need to confirm that you will continue working in the same activity and area of expertise should your extension be granted.
Once you have submitted your application, USCIS will determine how much extra time they can allocate you, based on the requirements of your expertise. Extensions are granted in increments of up to one year at a time, and you may need to repeat the process if you need further time still.
How long does an O1 Visa take to process?
As a general rule, it can take USCIS between two to three months to process your O1 Visa application. This timeframe can be extended if there is an error in your application, or if there is missing documentation, so it is very important to make sure that you have all of your ducks in a row before submitting your application. An immigration lawyer will be able to assist you and make sure that your portfolio of evidence is in order, prior to you sending it away.
If you have an urgent application, you have the option to fast-track the process by using Premium Processing, which means that you will receive the response to your application within just 15 working days. This comes at a cost however and will set you back $1,500, as opposed to the regular processing cost of $460.
Changing employers on the O1 Visa
If you are in the US on an O1 Visa, you are there as an employee of a specific company that petitioned for you to be there in the first place. However, due to circumstances outside of your control, or greater opportunities, you may need to transfer to a different employer entirely. This is certainly an option, but you will need to follow a process.
Your new potential employer will need to file Form I-129 and submit it to USCIS. If your original application was filed by an agent, they will need to file an amended petition with proof that the new employer intends to hire you, who they are, and that your intended employment is within the realms of your specialized field of expertise. You cannot begin working for your new employer until this petition has officially been approved.
One of the greatest advantages of being in the US on an O1 Visa is that you have the option to work for multiple employers, so long as it has all been documented and approved. If you wish to work for multiple employers, each of them will be required to submit a separate petition explaining the position they are hiring you for, as you cannot simply just start working for someone that is not your original sponsor on your O1 Visa application.
Bringing dependents with you on the O1 Visa
Eligible dependents that can join you in the US under an O1 Visa are unmarried children under the age of 21, your spouse, or your civil partner. These dependents will need to complete an O-3 Visa application. This is the visa purely intended for dependents of the primary O Visa holder.
The O-3 Visa application process is very similar to the O1 Visa, except that they will not require a petition. These can be applied for at the same time as you submit our O1 Visa application, or after you have arrived in the US. Whilst on an O-3 Visa, your dependents will be allowed to engage in studying full-time legally, but will not be allowed to work within the US.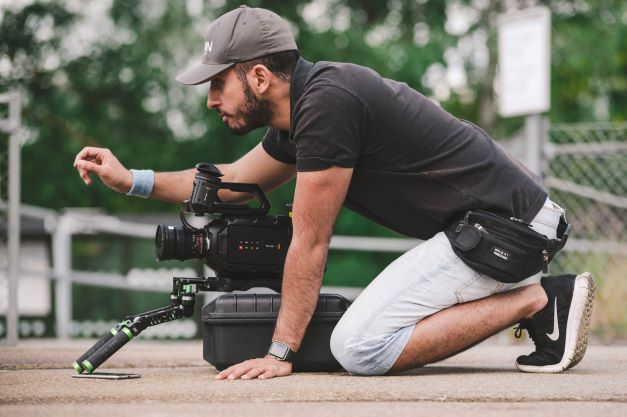 Advice Package
Comprehensive immigration advice tailored to your circumstances and goals.
Application Package
Designed to make your visa application as smooth and stress-free as possible.

Fast Track Package
Premium application service that ensures your visa application is submitted to meet your deadline.
Appeal Package
Ensure you have the greatest chance of a successful appeal. We will represent you in any case.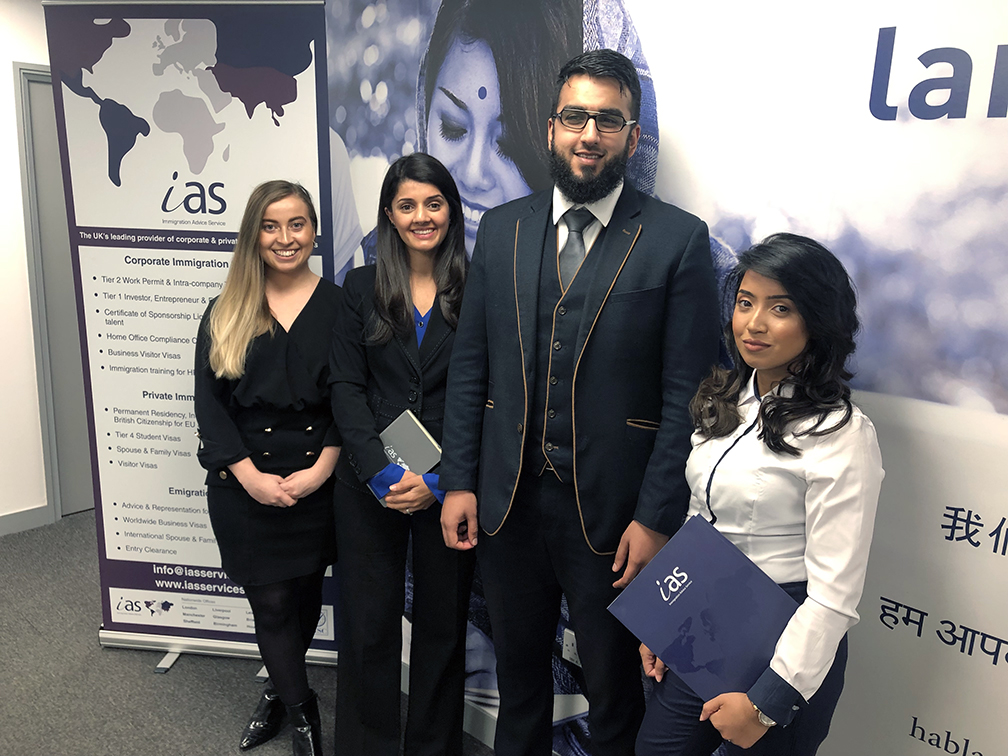 The Advice Package
During this untimed Advice Session with our professional immigration lawyers in London, you will receive our comprehensive advice, completely tailored to your needs and your situation.
Request the Advice Package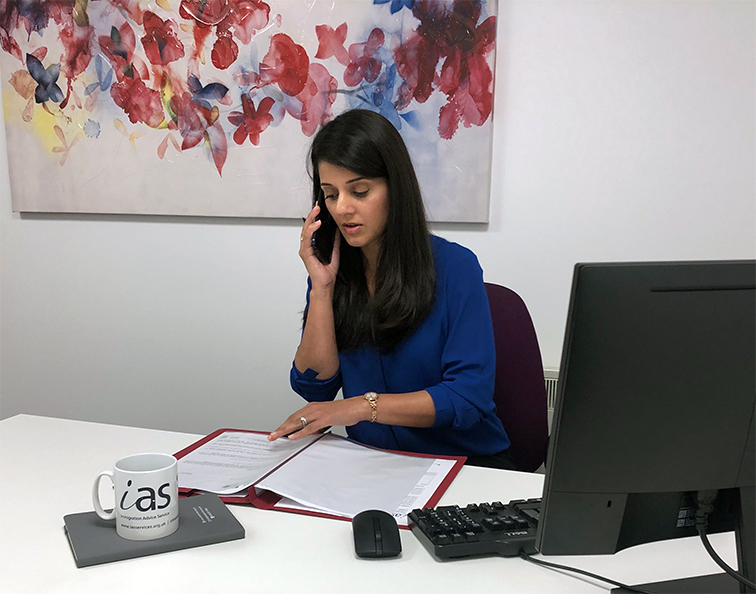 The Application Package
With our Application Package, your dedicated immigration lawyer will advise you on your application process and eligibility. Your caseworker will then complete and submit your forms to the Home Office on your behalf.
Request the Application Package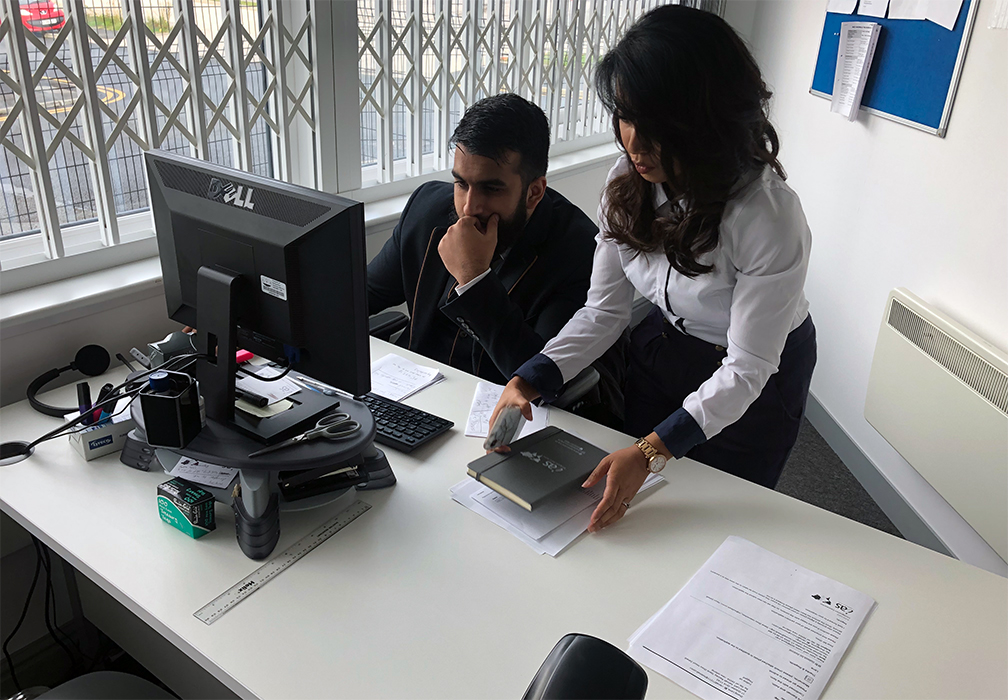 The Fast Track Package
Our Fast-Track Application Package is a premium service for those who need to submit their application in time with their deadlines. Your case will become a top priority for our lawyers and you will benefit from our highest-quality services.
Request the Fast Track Package
The Appeal Package
By choosing our Appeal Package, you can rely on our lawyers' legal knowledge and experience to ensure you have the highest chance of a successful appeal. We will also fully represent you in any hearings/tribunals.
Request the Appeal Package
Related pages for your continued reading.
Frequently Asked Questions
Those who apply for an O-1 visa will need to pay the following visa application fees:
Form I-129 (Petition for a Nonimmigrant Worker) fee: $460
Form DS-160 (Online Nonimmigrant Visa Application) fee: $190
Certified translations for documents not in English: costs will vary
Premium Processing fee (optional): $2,500
The O-1 visa is valid for up to 3 years and can be extended in 1-year increments indefinitely.