F1 Student Visa
If you intend to study in the United States then you could be eligible for the F1 Student Visa.
Our immigration lawyers can help you to apply for your US student visa, for more information get in touch with our team today on +1 844 290 6312.
What is the F1 Visa?
Generally, all international students seeking academic qualifications in the United States must obtain an F1 student visa.
The F1 Student Visa is for international students who would like to study in an American institution or participate in an exchange program. Also, students that want to attend a language program can apply for an F1 Student Visa.
However, Canadian citizens are exempt from this requirement. There are a number of treaties and other international agreements that back this up.
Ordinarily, Canadian citizens are not required to apply for any visa to visit the United States that doesn't exceed six months. All this time, a Canadian Citizen is treated as a visitor. This can be renewed as many times as possible by the discretion of the United States Citizenship and Immigration Services (USCIS) officer. The Canadian visitor will have to convince the officer that they are entitled to a visitor's status even after six months.
Unlike their counterparts in other countries, Canadian students are subject to different procedures and policies when seeking to study in the United States.
Instead of a United States visa, Canadian students must obtain a United States F1 student visa status.
"I'm very happy with the standard of training received on the OISC Level 1 course, i passed my exam. Thank you!"
"My application was approved and a huge weight has been lifted from our shoulders this year "
"We used this service for the spouse visa extension application to assure that all the information was valid and correct."
Who is eligible to apply for an F1 Student Visa Status in Canada?
The F1 student visa status is available for all Canadian students who are eligible and who would like to attend an American institution. The institution can be tertiary, High School, or a language training program. While Canadians can enter the United States to study without the hassle of applying and interviewing for a visa, they are required to obtain the F1 Student visa status.
Obtaining an F1 Student Visa Status gives the student the right and privilege to study, travel to other places, open and maintain a United States bank account, and obtain a driver's license while in the United States.
If a student is going into the United States for a vocational program, a business school program, etc., the student will need other kinds of status.
What requirements must a student meet before such will get the F1 Student Visa Status?
The student must have been accepted as an international student into a United States Institution that is approved by the Student and Exchange Program (SEVP)
The school will require that the student submit some documents, including proof of financial capacity, before the student will be issued Form I-20.
The school will issue the student the Form I-20 (or DS-2019). The form is the Certificate of Eligibility for Non-immigrant Student Status. It proves that a student is enrolled to study in the United States. Only after a student has obtained this, such a student will be qualified to attend classes in the United States.
The Institution will register the student on the Student and Exchange Visitor Information System (SEVIS). The student will be required to pay the one-time SEVIS I-901 fee online. The student will be issued a SEVIS number.
Every time a student enters the United States, the student must present the SEVIS to the Customs and Border Patrol officer.
How to obtain the F1 Visa Status as a Canadian Citizen
Visa Status on Arrival. The student is not required to visit the United States embassy or consulate office in Canada before going to the United States. When a student arrives at the border or at other points of entry, the student must present all the documents to an officer of the United States Customs and Border Protection System. The officer is empowered to award the F1 Student Status.
The student should be careful not to arrive in the United States with a Visitor's visa, as it cannot be changed on arrival. The officer will also give the students information about the ''I-94 admissions number''. The number is generated online. The number should be retained by the student, as it is the Departure Number or Admission Record Number.
2. Documents to be presented at entry. The student will be required to submit the same documents presented to the academic institution to the US Customs and Border Protection Service. The documents include:
Valid Canadian Passport – it is advisable that the student's passport will be valid for at least about 12 months from the date of application.
Proof of Financial Capacity – they should be able to fund their education and their living expenses during their period of study in the United States.
The Acceptance Letter was obtained from the institution.
SEVIS fee receipt – the student is required to print out this receipt from the internet and present it at the border or any other port of entry.
Original Form I-20 Certificate
3. Demonstrate a Non-immigrant Intent. The student must present evidence that demonstrates that after the program, the student will return to Canada. The best way to prove this is by showing that the student has a strong connection to Canada. Students can demonstrate this intent by showing that:
A. They have immediate family members still in Canada;
B. They have properties in Canada;
C. They have some funds in Canadian banks;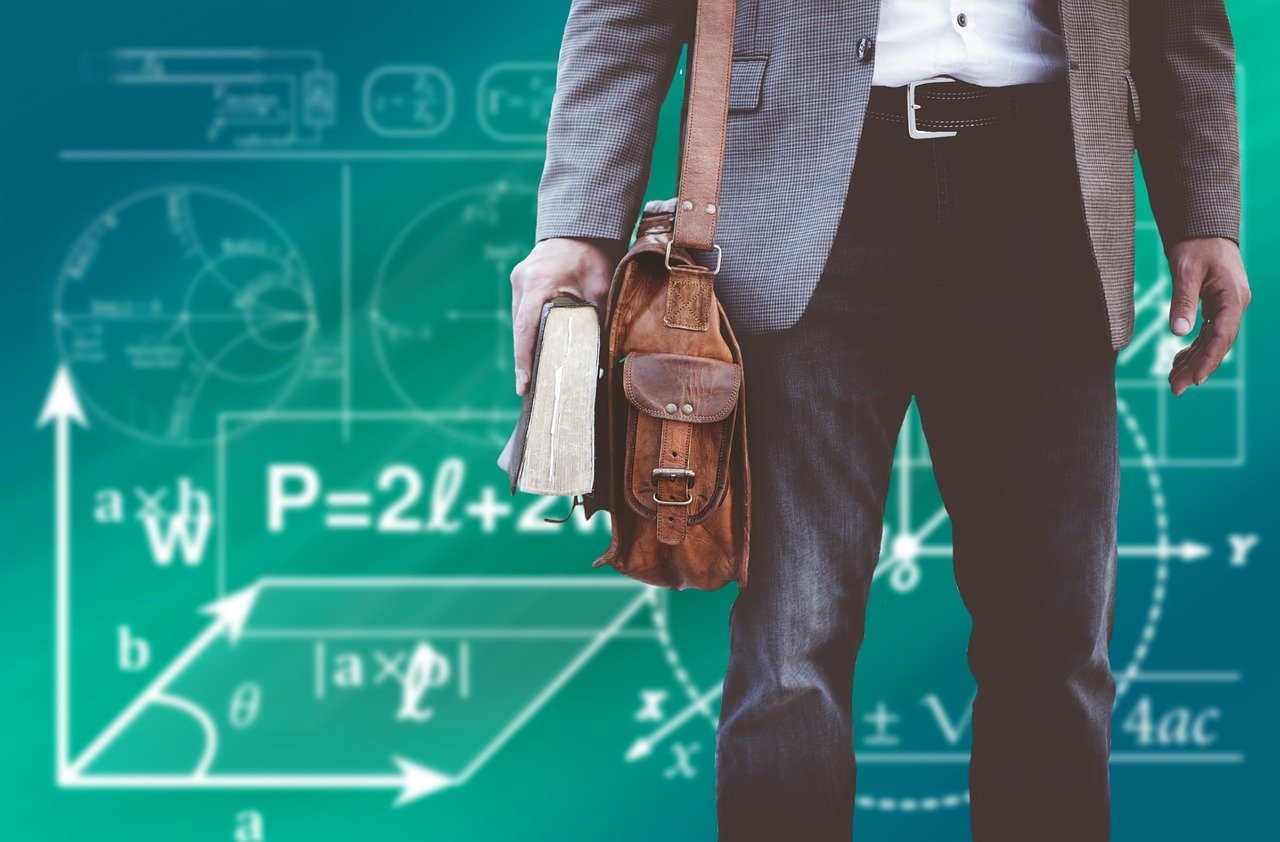 How to stay eligible for the F1 Student Visa Status
The student is required to take certain steps if they are to maintain their F1 Student Visa Status while studying in the United States. Violation of the steps may cause some trouble for the student. These includes:
1. Work
Ordinarily, the F1 Student Visa Status doesn't give Canadians the right to work while studying in the United States.
However, the student can apply to the institution and obtain permission to work on-campus. Such work may be practical and training that is part of the student's course work.
They can include Curricular Practical Training, Optional Practical Training, or Science Technology Engineering and Mathematics (STEM) Optional Practical Training Extension.
The conditions that must be fulfilled before a student will be allowed to go off-campus to obtain some form of work include:
That the school has cut off or significantly cut down the financial aid that the student was receiving; or
That their on-campus job has been terminated; or
That the cost of the academic program has been increased or that they encountered some unforeseen situation that cost them financially—for example, health conditions, pregnancy, accident, etc.
Where a student is caught working without approval, such a student may forfeit their status, have their SEVIS I-20 terminated, and be barred for up to ten years from entry into the United States.
2. Stay without renewal
Canadian students are allowed to stay in the United States for as long as necessary. However, they are required to renew their status regularly.
3. Full-time course
Generally, the F1 Student Visa Status is granted only to students enrolled in a full-time course. Therefore, students are expected to maintain their minimum course load requirements every semester to remain eligible to maintain their status.
4. Change of institution
Students are expected to remain in the schools through which they processed the Form I-20 Certificate. In a situation where they want to change their institution, they are required to obtain another Form I-20 from the new institution.
5. File Tax Revenues
Canadian students with F1 Student Visa Status are required, whether or not they earn an income, to file their tax returns with the United States Internal Revenue Services every year.
Advice Package
Comprehensive immigration advice tailored to your circumstances and goals.
Application Package
Designed to make your visa application as smooth and stress-free as possible.

Fast Track Package
Premium application service that ensures your visa application is submitted to meet your deadline.
Appeal Package
Ensure you have the greatest chance of a successful appeal. We will represent you in any case.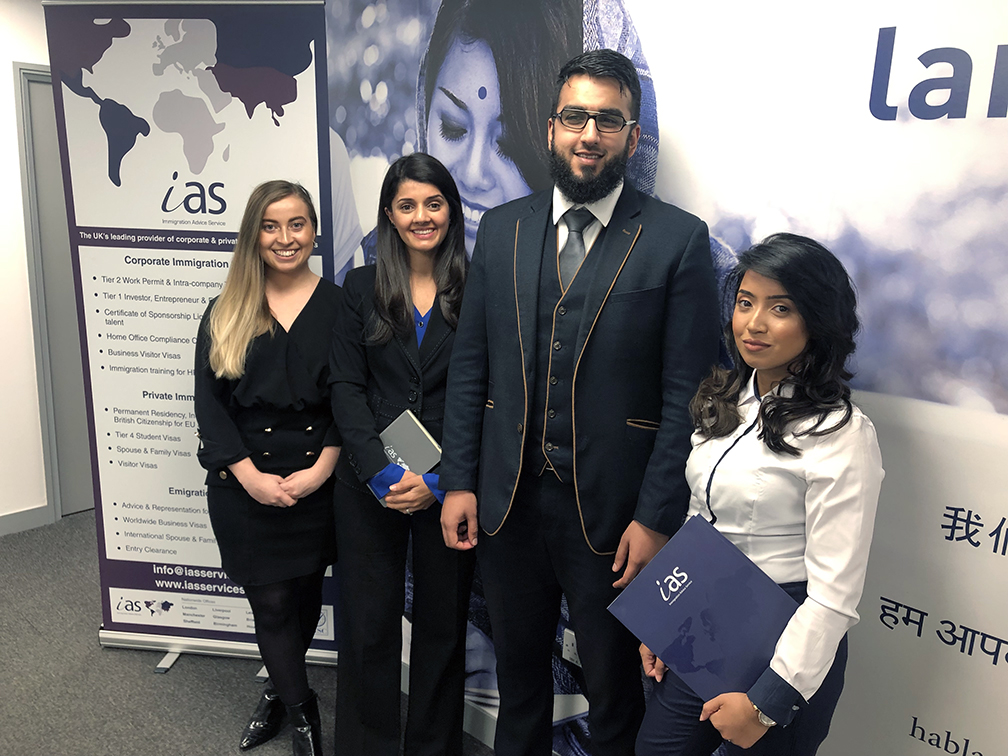 The Advice Package
During this untimed Advice Session with our professional immigration lawyers in London, you will receive our comprehensive advice, completely tailored to your needs and your situation.
Request the Advice Package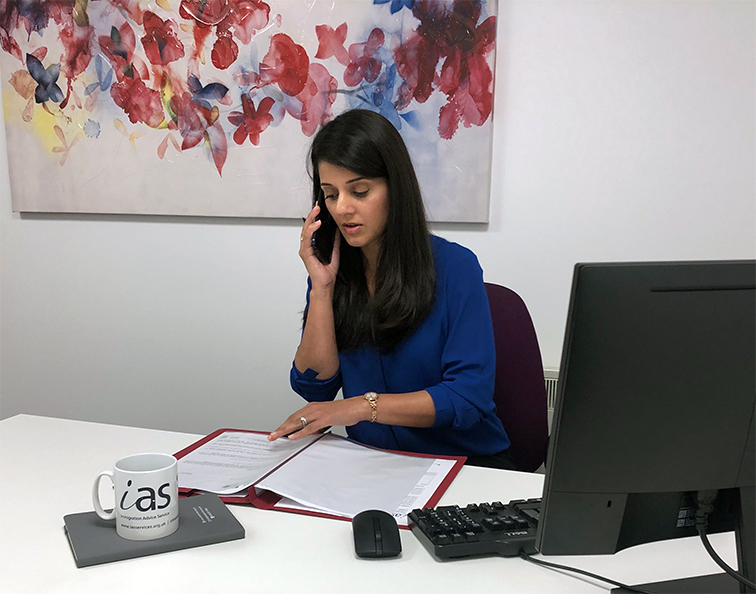 The Application Package
With our Application Package, your dedicated immigration lawyer will advise you on your application process and eligibility. Your caseworker will then complete and submit your forms to the Home Office on your behalf.
Request the Application Package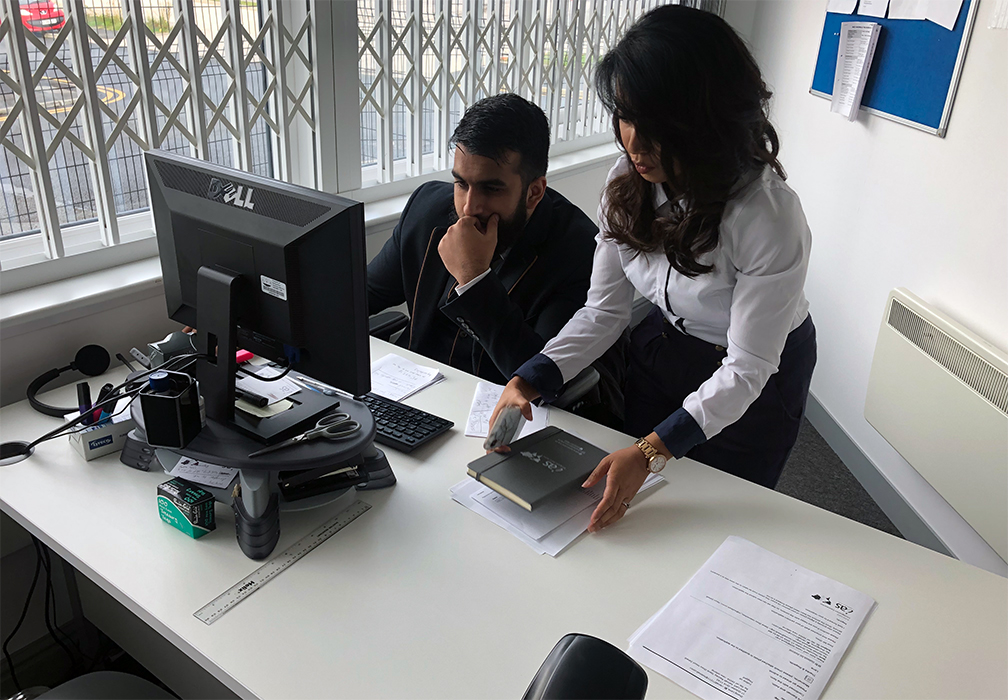 The Fast Track Package
Our Fast-Track Application Package is a premium service for those who need to submit their application in time with their deadlines. Your case will become a top priority for our lawyers and you will benefit from our highest-quality services.
Request the Fast Track Package
The Appeal Package
By choosing our Appeal Package, you can rely on our lawyers' legal knowledge and experience to ensure you have the highest chance of a successful appeal. We will also fully represent you in any hearings/tribunals.
Request the Appeal Package
Related pages for your continued reading.
Frequently Asked Questions
Canadian students on an F1 Students Visa Status are allowed to come into the United States no more than 30 days from the beginning of their program. In other words, they cannot come into the United States until 30 days from the first day of the start of their study. Early arrival may be important to allow students to settle into the states, clear their accommodation and be ready for their studies.
They are also allowed to stay in the United States for a period of not more than 60 days after the expiration of their program. Students who would like to stay beyond these 60 days must ensure that they renew their F1 Students Visa Status before the 60 days elapses.
Students who have permanent residency in Canada and will like to attend an American institution may be required to go through a different route. This may apply to students who, though not citizens of Canada have been granted Permanent Residence Status by the government of Canada.
A student who holds the citizenship of both the United States and Canada may move into both countries freely, without needing to acquire the F1 Student Visa Status. It may be advised that such dual citizen should hold the for both countries whenever they are travelling.
Also, those in the second category, but given birth to in Canada can move freely into both countries for any purpose, including study and work.
Canadian students are not required to apply for a visa before studying in the United States
The student must have secured admissions into a SEVP accredited institution;
The student must obtain Form I-20 from their institution
The student must have a bee enrolled on SEVIS, the American Students tracking system.
The student must present all their documents to the CBP officer at the port of entry to obtain F1 Student Visa Status
The student must not do anything that will make them lose their status during their study