US Work Visas
The U.S. remains the prime destination for many people all over the globe. As the world's largest and most active economy, the United States offers an extensive range of career opportunities.
If you are considering making a move to the United States, call Total Law on +1 844 290 6312 for a confidential discussion and learn how our Immigration Services can help you and your loved ones settle in the United States.
Immigrating to the U.S under a work visa
It is no secret that every year, hundreds of thousands of Canadians relocate to the U.S to pursue their dreams of professional growth. Whether you may have found a new and better job offer or may have been transferred to the U.S by your current employer, you have every reason to move to one of America's highly competitive cities.
However, before you embark on this life-defining journey, there are loads of things you need to keep in mind, starting with acquiring the right immigration documents. First and foremost, if you are seeking to live and work in the United States, you must ensure you have the right visa at your disposal such as a visa that lawfully allows you to both reside and work in America. It is imperative to note that Canadians can ONLY work in the U.S. if they have either of the following vital documents:
A valid work permit
An employment-based immigrant visa
A Green Card (a permanent residence card)
A nonimmigrant work visa.
Generally, the right visa for you will not only depend on how long you are looking to stay in the U.S. but the type of job you'll be doing during your stay there.
"I'm very happy with the standard of training received on the OISC Level 1 course, i passed my exam. Thank you!"
"My application was approved and a huge weight has been lifted from our shoulders this year "
"We used this service for the spouse visa extension application to assure that all the information was valid and correct."
U.S Visa Waiver Program
Commonly known as VWP, the Visa Waiver Program allows Canadian citizens to lawfully travel in the United States for strictly business or tourism-related stays of 90 days or less without obtaining a visa. However, it is important to note that you must have authorization through the Electronic System for Travel Authorization (ESTA) before you can travel.
The business-related activities you are allowed to engage in through the VWP include:
Negotiating a contract
Consulting with business associates
Attending educational, scientific, professional, or business conferences or conventions
Attending short-term training, where you may not be paid by any source in the US except for expenses that are incidental to your stay
Nonimmigrant US Work Visas
A nonimmigrant visa grants Canadian citizens entry into the US temporarily. Temporary work visas are for any Canadian who wants to enter the United States for employment lasting a fixed, or specified period, and are not considered indefinite or permanent. There are numerous types of nonimmigrant visas that allow you to both reside and work in America. The nonimmigrant visas available to Canadian nationals include:
 H1B Visa: For people in specialty occupations and generally requires at least a higher education degree
 H2B: For temporary workers (non-agricultural)
 H3 Visa: For special or trainee education visitors
E1 Visa: For treaty traders who would like to enter America for trade-related purposes
E2 Visa: For treaty investors
01 Visa: For persons with unique achievements or abilities
I Visa: For members of the media as well as journalists
P1 Visa: For team or individual athletes as well as members of an entertainment crew
P3 Visa: For entertainers and artists
R1 Visa: For religious workers
L1 Visa: For persons relocating to an American branch of their firm for up to 5 years
B1 Visa: For individuals looking to do unpaid work in America on behalf of either a religious or charity organization
Steps to apply for a nonimmigrant work visa
Generally, the application procedure for a nonimmigrant work visa differs based on the type of visa you are applying for. Simply put, each visa category of work visa has a unique set of eligibility criteria that you are obliged to meet.
A majority of U.S worker visa categories usually require your American employer to sponsor your application. And this implies that your employer must start the application procedure on your behalf at a designated U.S Consulate or Embassy by filing Form I-129 (Petition for a Nonimmigrant Worker) with the USCIS.
On the other hand, if you are making an application for a work visa in a specialty occupation category, your prospective employer will have to submit a Labor Condition Application to the U.S Labor Department before subsequently filing the petition. And once your potential employer has been issued with the labor certification, he/she can thereafter submit the petition.
After the approval of the petition, you can then proceed with your visa application process at an American Consulate or Embassy in your country of residence. However, before you make yourself available for the visa application appointment, you must first complete and subsequently submit the online nonimmigrant visa application form for nonimmigrant visas, the DS-160.
What's more, along with your other supporting documentation, you will have to bring with you proof of completion of the DS-160 form to the US Consulate or Embassy where an officer will assess and subsequently approve your application accordingly.
Employment-based US Visas
Popularly referred to as Green Cards, an immigrant visa allows you to permanently reside in the United States. Canadian nationals can acquire a green card through a variety of possibilities, including employment. Nearly 140,000 immigrants are available annually for overseas nationals, including Canadians who seek to move to the U.S. based on their job skills. If you boast the perfect combination of education, skills, and work experience and are otherwise eligible, you may be able to reside and work in the United States. It is imperative to note that this employment-based visa category is further split into other numerous subcategories based on preference.
The following are the types of employment-based petitions:
EB1: 1st preference employment visa for Canadian nationals who boast extraordinary ability, extinguished professors as well as researchers, or multinational managers or executives.
EB2: 2nd preference employment-based visa for Canadian citizens who hold a higher degree, boast an extraordinary ability, or whose employment in the United States would be in the national interest.
EB3: 3rd preference employment-based visa for skilled employees and experts who hold a bachelor's degree as well as other unskilled workers.
EB4: 4th preference employment-based visa for special Canadian immigrants, including religious workers, members of the US Armed Forces, and broadcasters.
EB5: 5th preference employment-based visa for Canadian investors with the ability to invest between 500,000 and $1000,000 million to American businesses.
What's more, there is a variety of other categories of Green Cards that permit Canadian nationals a lawful and permanent residency in the United States. Since immigrant visas allow the foreign nationals to both reside and work in the US permanently, visa holders will not be required to file for employment authorization to lawfully work in the United States.
The Application Process for Employment-based Green Cards
The application procedure for a work-based Green Card usually differs based on the category for which one is applying. In this regard, if you are a Canadian national with an extraordinary ability who is applying for an immigrant EB1 visa, then you are allowed to file your own petition, which involves filing Form I-140 (Immigrant Petition for Alien Worker).
On the other hand, for the other categories of employment-based Green Card applications, you must have a U.S. sponsor or agent who can file the petition for you. Furthermore, your prospective employer must also prove that they are able to consistently pay the agreed wages.
After the approval of your I-140, you will have to file Form I-485 (The Application to Adjust Status) in order to register your permanent residence. Once this particular form has been approved, you'll become a lawful holder of a Green Card with the right to reside and work permanently in the United States.
With hundreds of thousands of applicants across the globe vying for American work visas annually, it is imperative to seek legal assistance to ensure your application has the best chance of going through. What's more, the application process can be quite challenging; many pieces of the puzzle should fit into place. And for most Canadian applicants, it can be a daunting task ensuring that all the procedures are properly followed without the help of a qualified legal mind. And this is where our highly experienced, well-trained, and qualified legal team proves handy!
Having our experienced legal team guide you through the entire process significantly enhances your chances of securing a US work visa. Our team has helped millions of people to successfully secure US permanent residence via employment-based petitions, and we are eager to assist you too. Don't hesitate any longer. Kindly contact us today and let us help get your US work visa for Canadian citizens the first time of asking!
How can Total Law help?
Our team at Total Law has licensed immigration professionals who are well-versed in all matters related to U.S. immigration law. Our attorneys offer a range of citizenship and immigration services, including assistance with employment visa applications.
The first step when it comes to working in the United States is deciding which type of visa is the best for you. Our lawyers can provide you with professional and reliable immigration advice about your employment visa options. One of our lawyers will discuss your circumstances with you, assess your eligibility for the various types of work visas, and will advise you on what your best option would be.
Whether you decide to apply for a non-immigrant visa or an immigrant visa, the application process will be complex. It's highly advised that you seek the assistance of a professional immigration lawyer to help you with your application. This will greatly increase your chances of success. Our attorneys can support you throughout the entire application process. They can fill in any necessary paperwork on your behalf, help you to gather all of the supporting documents that you will require, and can communicate with USCIS throughout the process.
For more information about our work visa application services, get in touch today at +1 844 290 6312.
Advice Package
Comprehensive immigration advice tailored to your circumstances and goals.
Application Package
Designed to make your visa application as smooth and stress-free as possible.

Fast Track Package
Premium application service that ensures your visa application is submitted to meet your deadline.
Appeal Package
Ensure you have the greatest chance of a successful appeal. We will represent you in any case.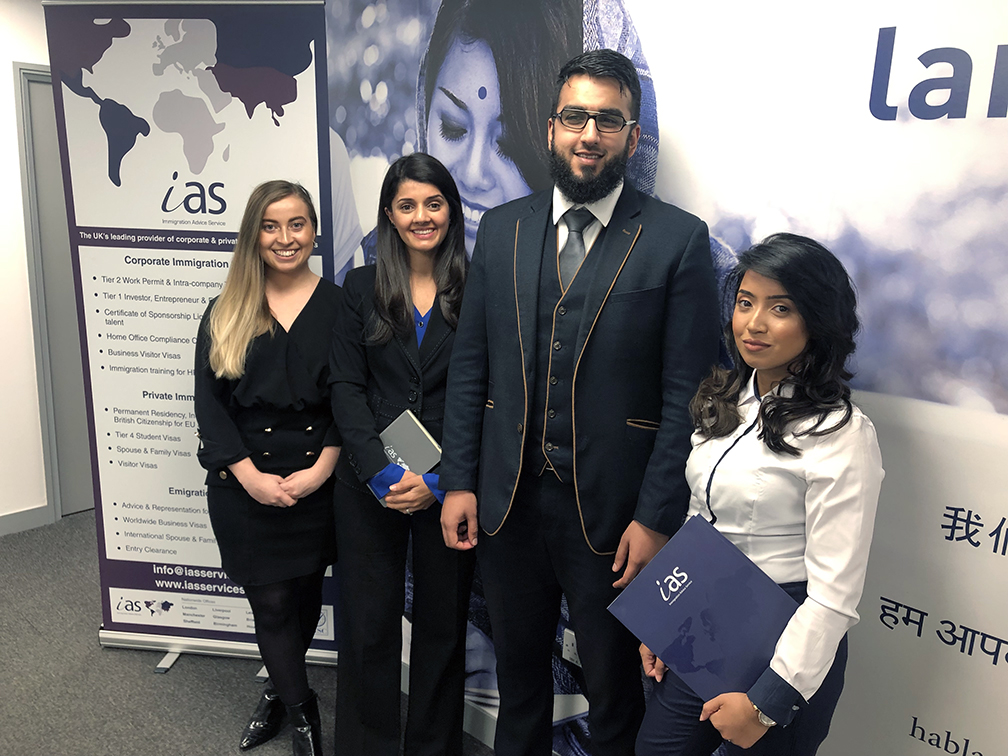 The Advice Package
During this untimed Advice Session with our professional immigration lawyers in London, you will receive our comprehensive advice, completely tailored to your needs and your situation.
Request the Advice Package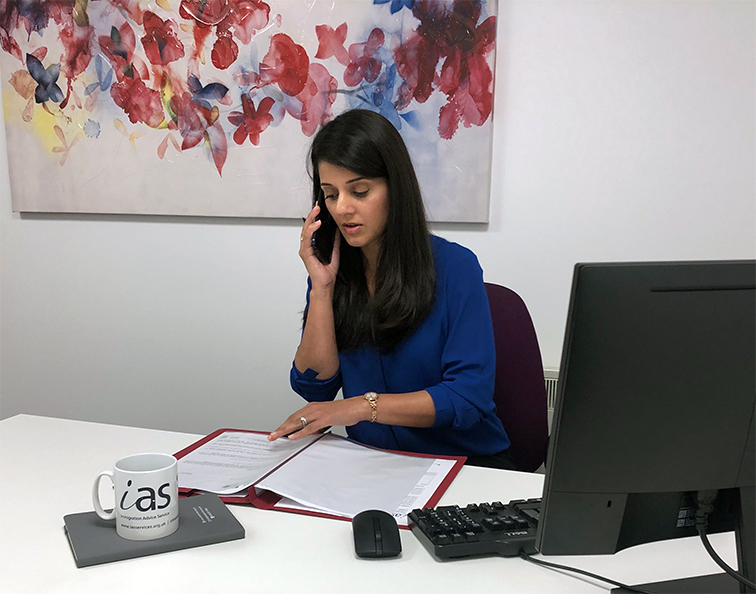 The Application Package
With our Application Package, your dedicated immigration lawyer will advise you on your application process and eligibility. Your caseworker will then complete and submit your forms to the Home Office on your behalf.
Request the Application Package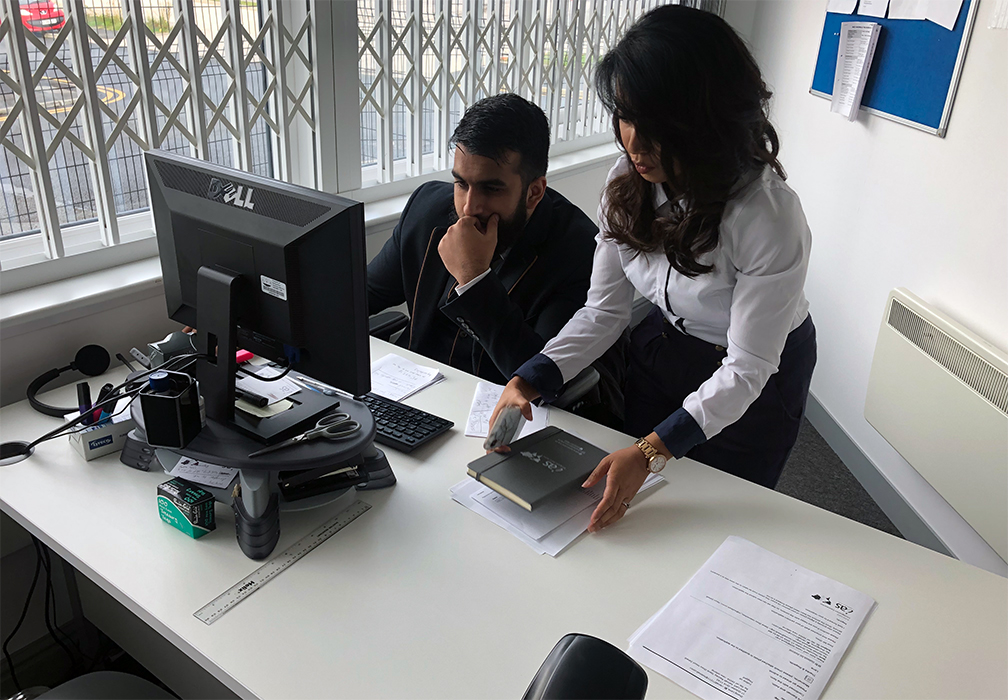 The Fast Track Package
Our Fast-Track Application Package is a premium service for those who need to submit their application in time with their deadlines. Your case will become a top priority for our lawyers and you will benefit from our highest-quality services.
Request the Fast Track Package
The Appeal Package
By choosing our Appeal Package, you can rely on our lawyers' legal knowledge and experience to ensure you have the highest chance of a successful appeal. We will also fully represent you in any hearings/tribunals.
Request the Appeal Package
Related pages for your continued reading.
Frequently Asked Questions
Certain employment-based visa holders are allowed to bring immediate family members, such as dependent spouses and unmarried children under the age of 21, with them to the United States.
All other relatives will have to apply for a separate visa in order to live with you in the United States.
Those who have been living continuously in the United States under an employment-based Green Card for at least 5 years will be able to apply for U.S. citizenship.
Once green card holders have become U.S. citizens, they can then sponsor their family members for family-based green cards where they can live, study, and work in the United States.