TN Visa
Getting a visa of any kind can be a stressful and delicate procedure, which implies that everything must be done right, and TN visas are not an exception to this rule. Hence, all TN visa applicants must understand the intricacies of the application process.
For immigration advice and support, contact Total Law for assistance with your TN visa application. Please speak to one of our expert immigration advisers today. Call +1 844 290 6312 or use the online contact form to get in touch.
What is the TN Visa?
The TN visa also called The North American Free Trade Agreement (NAFTA), is a unique non-immigrant classification that allows professionally qualified Canadian and Mexican citizens to gain temporary entry into the United States to engage in business activities at a top-tier professional level. This visa offers the accelerated work authorization and simplified entry that Canadian professionals need to gain access to the USA.
This permit is only valid for three years, meaning that a Canadian citizen who has a job offer in a particular field and who meets the requirements can stay for up to three years. When the visa term is exhausted, the citizen can renew the permit indefinitely if they desire.
"I'm very happy with the standard of training received on the OISC Level 1 course, i passed my exam. Thank you!"
"My application was approved and a huge weight has been lifted from our shoulders this year "
"We used this service for the spouse visa extension application to assure that all the information was valid and correct."
Eligibility Criteria for TN visas
To qualify for TN nonimmigrant status, a person must:
Be a Canadian or Mexican citizen.
Have already secured a job in the United States with an employer before coming to the country.
Meet the educational qualifications for the job (professions in NAFTA usually require a baccalaureate degree.)
Applicants must be qualified in one of the professions accepted by NAFTA
Applicants must have proof that shows that the job they are vying for in the US requires a NAFTA professional.
Requirements for Canadian Citizens
Generally, Canadian citizens can be admitted as nonimmigrants without a visa. Canadian citizens don't need to go to a U.S consulate to apply for TN Visa unless the applicant wants to bring dependents to the States too.
To apply for a TN visa, the Canadian citizen has to provide the following documentation to the United States:
Proof of Canadian citizenship.
Credential evaluation (if applicable), with any applicable fees.
A letter from the applicant's employer in the United States explaining what the job is about, how the applicant's qualifications meet the job requirement, the purpose of your employment, and the length of your stay.
A copy of the applicant's resume.
Applicant's original Canadian passport and, if relevant, copies of applicant's visa stamps, previous passports, and I-94s.
Details showing applicant's address in the United States
License enabling the applicant to work in the United States (if relevant).
Details of the employing company, including proof that the company has the ability to pay the income offered.
If you don't want to apply for the visa yourself as a Canadian citizen, your US employer could apply for the visa on your behalf. Your employer will file a Form I-129, Petition for Nonimmigrant Worker, and submit it to USCIS. If this form is approved, the applicant can apply to CBP for admission into the US as a nonimmigrant.
The applicant will submit these documents to the CBP Officer at a designated CBP preclearance or U.S ports of entry:
USCIS approval notice for Form I-129
Proof of Canadian citizenship.
Eligible Professions for the TN Visa
There are 60 occupations that can make a Canadian citizen eligible for a TN visa. Some of the professions that are considered to be professional under the NAFTA standards are:
Lawyers
Physicists
Accountants
Teachers
Librarians
Registered Nurses
Mathematicians
Computer System Analysts
Veterinarians
Dentists
Pharmacists
If you want to know if your job qualifies you for a TN visa, you could reach out to one of our immigration lawyers to find out.
Applying for the TN Visa
As a Canadian, there are two ways you can apply for a TN visa. You can either:
Apply directly at a U.S. Customs and Border Protection (CBP) port of entry when entering the U.S
Have your U.S employer apply for you as explained above.
If you want to apply directly, you need to go to any available U.S port of entry (U.S airport, U.S preflight inspection station at a prominent Canadian airport, or land border crossing), where a CBP officer will arbitrate your application. When the officer is done, you will pay a fee and then proceed directly into the United States.
What is the TN Visa Processing Time?
The time it will take for your TN visa to be processed is dependent on where you are applying. It is quicker to apply for the visa in person than by mail. The processing time for mails can take months, depending on the workload of the officials working at the USCIS service centre.
If you want your mail application to be processed quickly, you can pay for premium processing which shortens the wait to 15 business days.
If USCIS does not process your application on time after paying the extra fees for premium processing, you will get a refund, and your petition will be processed normally.
Travelling with a Dependent
If you want to travel with your family members like your children (under the age of 21) or spouse, they have to apply for a TD Visa for Immediate Relatives. This nonimmigrant visa permits family members of TN visa holders to have along with them. This visa is only valid as long as the visa of the TN holder is valid.
Canadian families apply for TD-1 visas, which can be renewed several times.
The primary requirement for a TD-1 visa is the ability to prove that there is a family relationship with the holder of the TN visa. This is usually done by submitting a birth or marriage certificate.
How much does the TN Visa Cost?
The TN visa is relatively affordable compared to many US nonimmigrant work visas.
The cost of the TN visa depends on the way you have applied for it. If you want to get your status at the point of entry, the price is way lower than applying through the mail.
To get your TN visa at the point of entry, you will pay a sum of $50 for the application fee and an additional $6 for your I-94 arrival/departure card.
If you choose to submit your application via mail, you will pay a sum of $555 I-129, Petition for a Nonimmigrant Worker filing fee.
Extending the TN Visa
Usually, the time frame for a TN visa is three years, but if you wish to extend your stay, you can. There is no limitation on the number of times applicants can renew their visas.
The process of extending your TN status can be done by filling Form I-129H1. This form is submitted alongside a letter expressing the need for an extension and proof of your citizenship and education.
If the TN visa officially expires, you will be required to leave the country as soon as possible.
How Total Law can help
Total Law can help make your application process a seamless one. Our lawyers have in-depth knowledge about the U.S Immigration systems and how they operate, and they are ready to answer any question whatsoever you might have about the procedure.
We have highly qualified lawyers who will explain how you can apply for your TN status and carefully assess your eligibility.
Total Law understands how important togetherness is of a family unit, which is why we are ready to advise you on the best steps to take if you would love your family to come along with you.
If you want to significantly increase your chances of getting approved or have any inquiries, contact us today.
Advice Package
Comprehensive immigration advice tailored to your circumstances and goals.
Application Package
Designed to make your visa application as smooth and stress-free as possible.

Fast Track Package
Premium application service that ensures your visa application is submitted to meet your deadline.
Appeal Package
Ensure you have the greatest chance of a successful appeal. We will represent you in any case.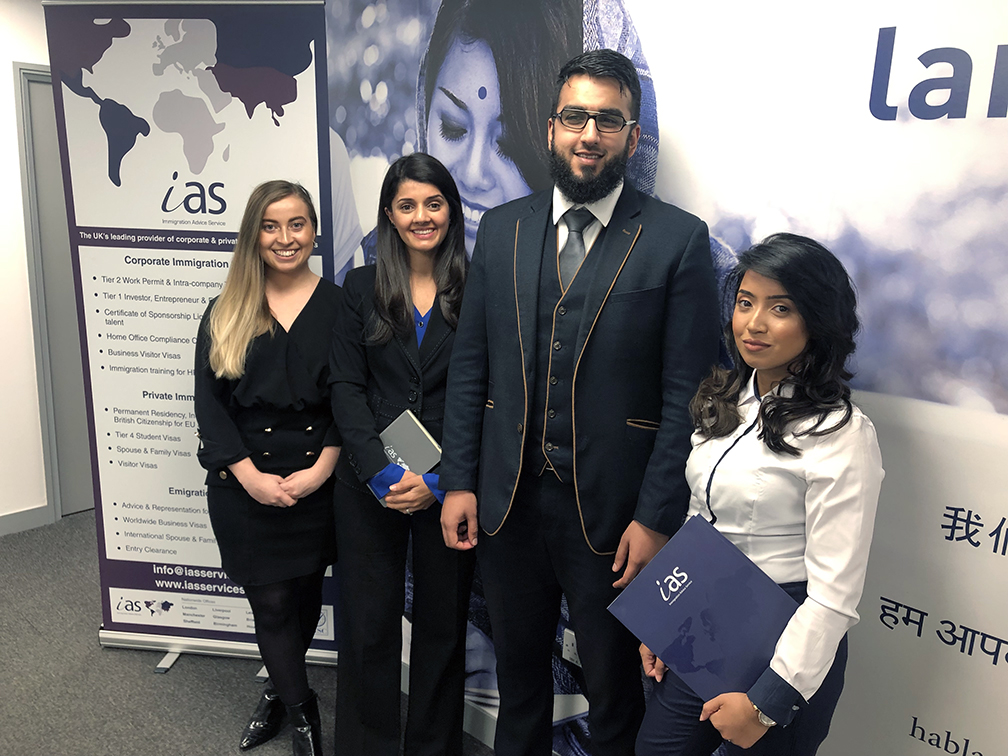 The Advice Package
During this untimed Advice Session with our professional immigration lawyers in London, you will receive our comprehensive advice, completely tailored to your needs and your situation.
Request the Advice Package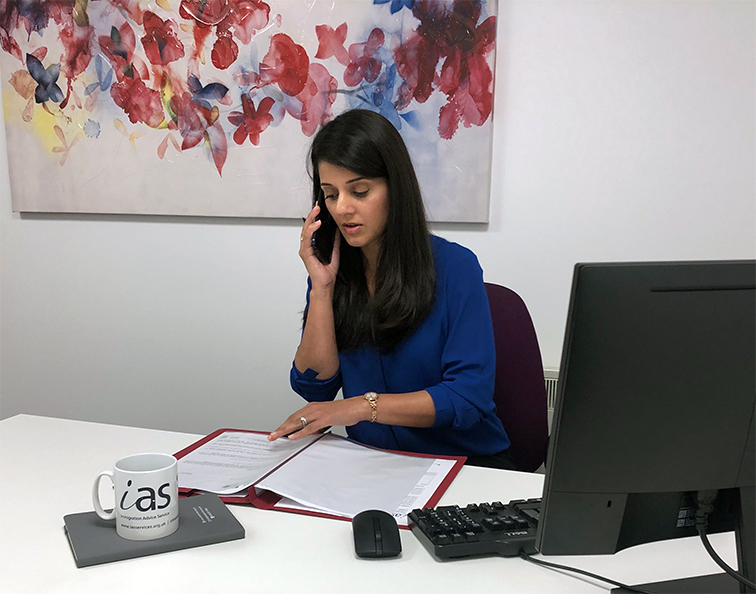 The Application Package
With our Application Package, your dedicated immigration lawyer will advise you on your application process and eligibility. Your caseworker will then complete and submit your forms to the Home Office on your behalf.
Request the Application Package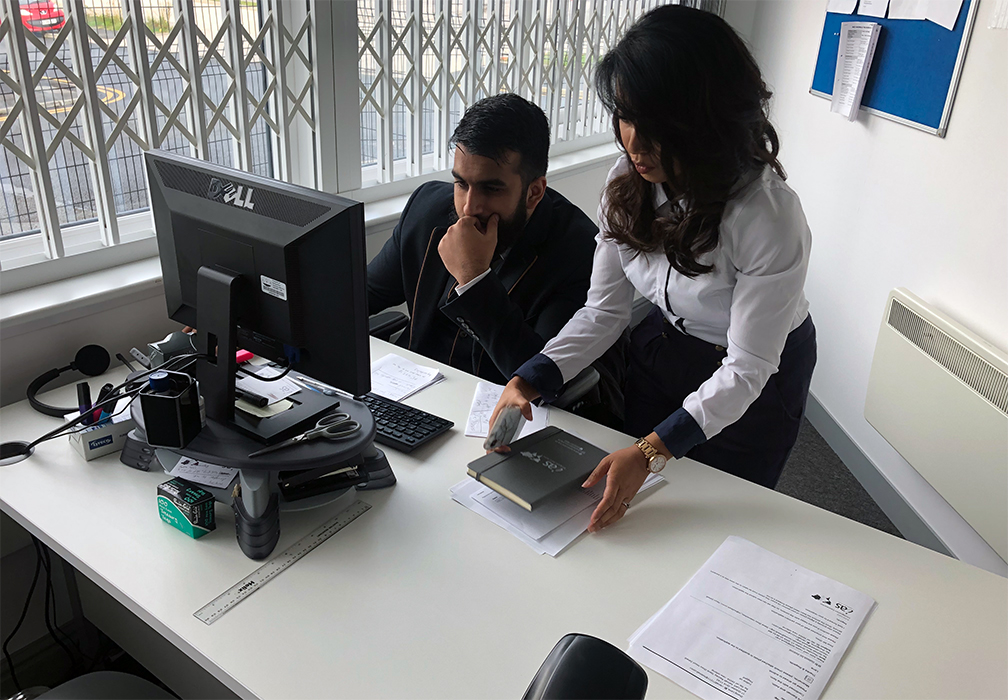 The Fast Track Package
Our Fast-Track Application Package is a premium service for those who need to submit their application in time with their deadlines. Your case will become a top priority for our lawyers and you will benefit from our highest-quality services.
Request the Fast Track Package
The Appeal Package
By choosing our Appeal Package, you can rely on our lawyers' legal knowledge and experience to ensure you have the highest chance of a successful appeal. We will also fully represent you in any hearings/tribunals.
Request the Appeal Package
Related pages for your continued reading.
Frequently Asked Questions
The TN visa can be obtained for a maximum of three years. This period can be less if it is indicated in the application that the applicant's services are required for less than three years.
The best thing for you to do is to get in touch with one of Total Law's expert lawyers. It is vital that you work closely with a professional that has deep knowledge and experience in the field.
Yes, you can qualify for a TN status without a bachelor's degree. Most TN professions do not require a bachelor's degree as a minimum.
No, you cannot apply for a TN visa if you are looking to go to the U.S as a freelancer or a self-employed individual. You must be working for an employee in the U.S, and your occupation must be considered professional by NAFTA.
No, the TN visa does not apply to permanent residents. TN visa only applies to naturalized citizens of Canada.