What You Should Know When Planning a Move from Ireland to Canada
There are many steps to know about when planning a move from Ireland to Canada. From knowing which visa is the best for your situation, to where to live in Canada and what entitlements you qualify for once settled, there are many things to think about before moving.
Call Total Law now on +353 061 518 025 or contact us online, for further advice on any aspect of moving to Canada, including help with visas and application forms.
Permanent Visa Legal Requirements for Irish Citizens Moving to Canada
If you are looking to move from Ireland to Canada permanently, there are a few options available to you. The most popular permanent visa options for Irish citizens include Family Sponsorship, the Caregivers Visa and the Atlantic Immigration Program.
However, these visas all come with specific legal requirements that will be covered below. This might include already having family members that live in Canada, having a job offer in Canada, or being a skilled worker.
We can help you through the entire process of completing your visa or Canadian citizenship applications, as well as help with submitting a successful application form.
"I'm very happy with the standard of training received on the OISC Level 1 course, i passed my exam. Thank you!"
"My application was approved and a huge weight has been lifted from our shoulders this year "
"We used this service for the spouse visa extension application to assure that all the information was valid and correct."
Types of Permanent Visas Available to Those Planning a Move from Ireland to Canada
Below are a few permanent visa options for Irish citizens looking to move to Canada:
Family Sponsorship
If you already have a family member who is a Canadian citizen or a Canadian permanent resident, they can help you become a permanent Canadian resident through family reunification.
To be eligible for this program, you must be a:
Spouse, conjugal or common-law partner
Parent
Grand Parent
Sibling
Your family sponsor in Canada must:
Prove that they are able to financially support you and any dependent children
Reside in Canada at the time you reside in Canada
Be at least 18 years old
Not be bankrupt
Not be charged with a serious offence
Caregivers Visa
The Caregiver program is for individuals who want to move and work in Canada as caregivers.
Eligibility requirements:
You must already have a job offer in Canada.
You need to provide language test results with a Canadian Language Benchmark (CLB) of 5 in English/French.
You must have one year of Canadian post-secondary education or has an equivalent foreign education.
Atlantic Immigration Program
The Atlantic Immigration Program is a pathway that can get you permanent residence if you are a skilled foreign worker or an international graduate from a Canadian institution. You must want to work and live in one of Canada's four Atlantic provinces – New Brunswick, Nova Scotia, Prince Edward Island or Newfoundland and Labrador.
Eligibility requirements:
You must have qualifying work experience, unless you're an international graduate of a recognized post-secondary institution in Atlantic Canada
You need to meet the educational requirements
You must meet the language requirements
You have to prove that you have enough money to support yourself and your family when you get to Canada
Types of Temporary Visas Available to Those Planning a Move from Ireland to Canada
Below are some more temporary routes for Irish citizens moving to Canada:
International Experience Canada (IEC)
The IEC Visa is a working holiday visa for anyone aged between 18-35. With this visa, you can stay in Canada for up to 2 years to work or participate in an internship or work placement programme.
You will need to provide a scanned copy of the identification page of your passport and an electronic version of your up-to-date CV, which must follow the format provided in a template on the IEC website. The cost of this application is C$150 (€ 98).
You must also complete a biometric test (photograph and fingerprints) as part of the application process. This can be carried out at the Canadian Embassy in Dublin.
Start-up Visa Program
If you plan to start a business in Canada, you might qualify to apply for the Start-up Visa Program. You'll need to meet all of the eligibility requirements but, if you are successful, you could be granted permanent residency.
Eligibility requirements for the Start-up Visa program:
You must have a qualifying business.
You must get a letter of support from a designated organisation. A designated organisation is a business group that has been approved to invest in possible start-up companies.
You must meet the language requirements. You must take a language test from an approved agency and meet the minimum level of the Canadian Language Benchmark (CLB) 5 in either English or French in all four areas of speaking, reading, listening and writing. Make sure that you include the results with your application otherwise it will not get processed.
You must bring enough money to settle. The amount required varies depending on the size of your family and changes each year.
Express Entry
The Express Entry Visa is a fast-track route for individuals and families to emigrate to Canada. However, it is highly competitive and skills-based.
To apply, you must choose between three economic immigration programmes (Federal Skilled Worker Class, Federal Skilled Trades, and Canadian Experience Class). You then create an online profile that has detailed information and expresses your interest in gaining permanent residency (PR) in Canada.
Once created, these profiles are valid for one year.
If you are chosen and receive an invitation to apply, you have 60 days to submit a complete application for permanent a residence permit.
If you are successful and complete a permanent and residence permit application, you then need to complete the immigration process, which includes health and security checks.
Federal Skilled Worker Class: For anyone with skilled work experience for occupations that are in high demand in Canada. You must have at least one year of paid experience in a skilled occupation and fulfil criteria including a language test. Qualifications must be assessed by an independent accreditee, for an additional fee (this fee varies depending on the accredited).
Federal Skilled Trades: For anyone with qualifications and experience in a certain trade that is in high demand. This includes supervisors and technical workers in natural resources, agriculture and related production, chefs, cooks, butchers and bakers; industrial, electrical and construction workers; maintenance and equipment operation workers; processing, manufacturing and utilities supervisors and central control operators. You must have at least two years of paid experience in the previous five years and have a job offer for a full year or an accredited certificate of qualification.
Canadian Experience Class (CEC): This route offers permanent residency to you if you have at least 12 months of skilled work experience in Canada in the three years before you apply. You have to pass a language and medical test. It takes up to 6 months to fully process but you can get a bridging visa until the CEC is issued. This can cost up to C$1,200 for the application and medical fees.
Temporary Work Permit
In order to work in Canada, you'll need to have a work permit. There are a few different types of work permits, including an Employer-specific Work Permit and an Open Work Permit.
An Employer-specific Work Permit allows you to stay and work in Canada under certain conditions. This includes working for a specific named employer for a set period of time.
An Open Work Permit allows you to work for any Canadian employer but is only granted in specific situations.
Study Permit
To live in Canada for educational purposes, you'll need to get a Study Permit. This isn't a visa, but you will receive an automatic Visitor Visa or Electronic Travel Authorisation once your Study Permit is granted.
Schools and Student Fees in Canada
Similar to the healthcare system, each province and territory is in charge of its own system of education.
Education is generally free for most residents at primary and post-primary level. Children are required to start school at the age of five or six until they are between 16 and 18, depending on the location.
Canadian residents will have to pay tuition fees for third-level education such as university.
For international students, the average fees are C$25,180 (€17,500)a year. If you are resident, fees can decrease massively to about C$6,000 (€4,100), depending on what course you study and where.
If you are unsure about the eligibility criteria for any of the Canadian visas, then you may want to consult a legal expert, especially as incorrect understanding of the criteria may result in an unsuccessful visa application, delaying your move to Canada. Call us today on +353 061 518 025 for further advice and support.
Visa Processing Duration
The processing time of a visa application depends on the Canadian visa type and each individual's circumstances.
You should be prepared for the visa process to take several months or possibly longer.
How to Find a Job in Canada
Unless you have the skills that are in high demand in Canada, such as IT or construction, or manage to secure a job at a recruitment fair back in Ireland, it can be difficult to set a job up before leaving for Canada, as employers usually want a Canadian address on an application.
But there is still a lot of preparation you can do before moving in order to help secure a job.
You should have your resumé (CV) on LinkedIn, join plenty of industry groups online, go to conferences for your sector of work, and attend any networking events you can find.
Moving to Canada from Ireland if You're Retired
For Irish citizens wanting to move to Canada, skilled workers are prioritised through its economic immigration programs. You can stay as a visitor for up to six months without a visa and Canadian citizen family members may be eligible for a Super Visa (up to five years).
Permanent residency can be granted through an invitation to apply through the Parent and Grandparent Sponsorship Program, by establishing residency through work or business ownership, or by moving to Canada before you retire.
Moving to Canada from Ireland with Dependents
Your dependents may be able to move with you to Canada if they were processed for permanent residence as your dependents.
This includes:
Your own spouse or partner
Your dependent child
Your spouse or partner's dependent child
A dependent child of a dependent child
Your child may be able to accompany you when moving to Canada, depending on factors such as age and relationship.
If over 18, the child has to immigrate independently.
For specific eligibility and requirements, it's advisable to consult us at Total Law on +353 061 518 025.
Finding a Place to Live in Canada
After beginning to look at the visa applications, you might be keen to start looking for a house to live in when in Canada.
Renting
Most Irish citizens looking to move to Canada will choose to rent first. If you rent you need to think about buying furniture (except in the case of sub-lets), as most rented properties in Canada come unfurnished.
Just like in Ireland, landlords will usually ask for references, and some will request your employment and income details.
Buying
For those looking to move to Canada long-term, purchasing a property can be a more suitable option. Prices vary largely depending on the province and city, so you will need to research the area you would like first.
Irish citizens with permanent residency have the same rights as Canadian citizens when it comes to buying a property, so you do not need to worry about this.
When considering a mortgage application, banks will ask for mortgage or rental payment receipts from the previous 12 months, evidence that you have paid all utility and phone bills on time, copies of tax returns, and statements from an Irish bank account from the past year.
Is it easy for Irish people to move to Canada?
There are many immigration routes available to Irish people who want to work and live in Canada, so it is relatively easy for Irish people to move to Canada.
However, immigration applications are not as easy. To be successful, it is important to submit as complete an application as possible and to ensure that you meet all the visa requirements.
Total Law can help you with any questions you have about completing your application. Call +353 061 518 025 today.
Healthcare and Entitlements in Canada
Canada is renowned for its free healthcare system, and each of its 10 provinces and three territories finances and runs a state-wide health insurance programme, Medicare. This covers most of the basic medical services, including doctor visits, diagnostic tests, hospital stays and most surgeries.
However, it is up to each province to decide whether or not to cover supplementary services, such as dental or even maternity services. This means a Canadian citizen and (therefore Irish citizens) face additional expenses.
Canadian cities also have some of the longest wait times.
Unfortunately, you may also find that you don't qualify for your province's free health system. An example of this is in Ontario where they impose a three-month wait on health cover (from the day that you establish residency there). You must also be a Canadian citizen, permanent resident or one of the newcomers to Canada groups who are eligible for private health insurance cover there. These terms can be found in Ontario's Health Insurance Act.
You should be encouraged to take out private health insurance in the meantime before you might qualify for the free healthcare system.
How Can Total Law Help?
Moving to Canada can be challenging, and it is strongly advised that you get support from our specialist immigration law team at Total Law for the most successful results in immigration services such as visas.
Our team of knowledgeable immigration lawyers have extensive knowledge in navigating Canada's immigration system and can help with any questions you might have.
Total Law has an excellent track record of successful cases, and our lawyers are highly experienced in citizenship and immigration services in Ireland and Canada. To help start your move to Canada, contact Total Law online or at +353 061 518 025 today for professional, no-obligation advice or assistance.
Advice Package
Comprehensive immigration advice tailored to your circumstances and goals.
Application Package
Designed to make your visa application as smooth and stress-free as possible.

Fast Track Package
Premium application service that ensures your visa application is submitted to meet your deadline.
Appeal Package
Ensure you have the greatest chance of a successful appeal. We will represent you in any case.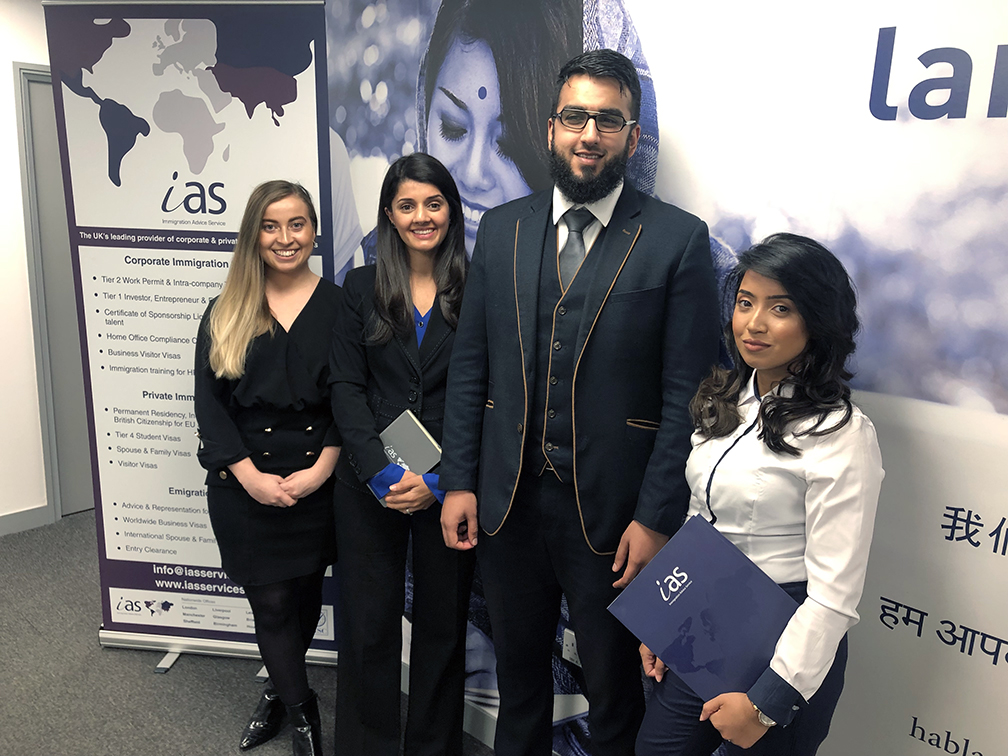 The Advice Package
During this untimed Advice Session with our professional immigration lawyers in London, you will receive our comprehensive advice, completely tailored to your needs and your situation.
Request the Advice Package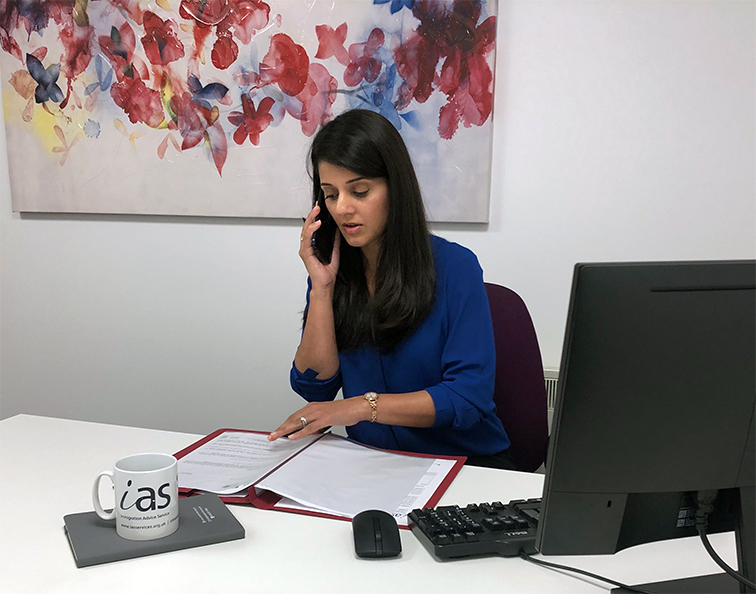 The Application Package
With our Application Package, your dedicated immigration lawyer will advise you on your application process and eligibility. Your caseworker will then complete and submit your forms to the Home Office on your behalf.
Request the Application Package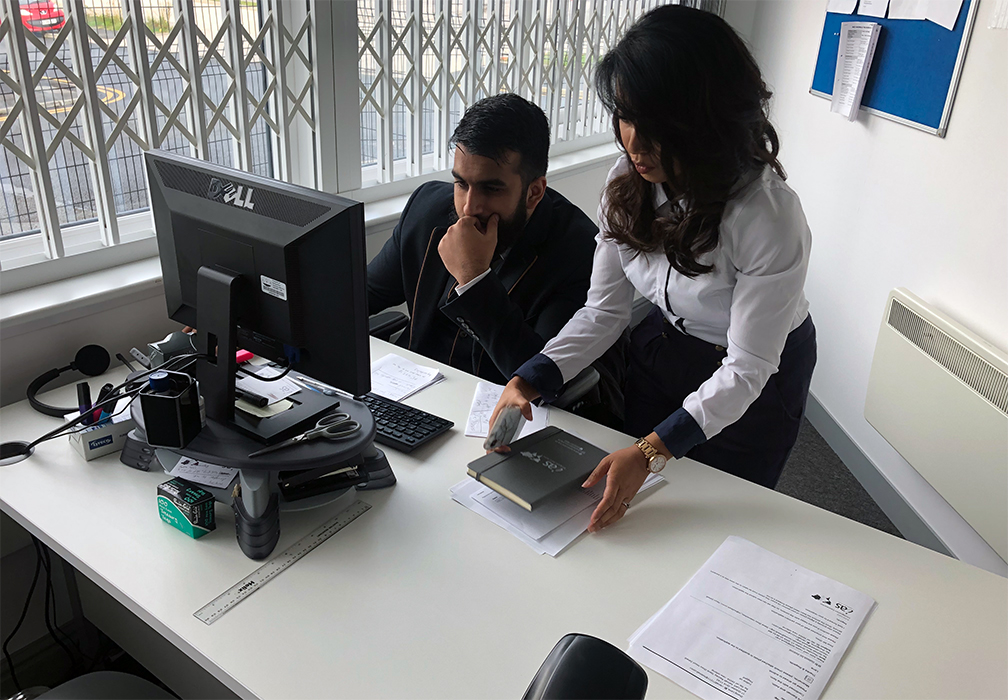 The Fast Track Package
Our Fast-Track Application Package is a premium service for those who need to submit their application in time with their deadlines. Your case will become a top priority for our lawyers and you will benefit from our highest-quality services.
Request the Fast Track Package
The Appeal Package
By choosing our Appeal Package, you can rely on our lawyers' legal knowledge and experience to ensure you have the highest chance of a successful appeal. We will also fully represent you in any hearings/tribunals.
Request the Appeal Package
Related pages for your continued reading.
Frequently Asked Questions
Canada is a popular destination for an Irish citizen, but it isn't necessarily cheap. However, if you are moving from Dublin, you may find it not so different.
The average cost of living in Canada ($1826) is 17% less expensive than in Ireland ($2198), according to LivingCost.org.
Nonetheless, it is a good idea to travel to Canada with savings, as this can help you get set up and established without any worry.
The amount of money you need is dependent on multiple factors including your personal lifestyle, the Canadian cost of living, housing in your chosen location and if you are attending university.
You should take enough savings with you so that you do not get short for money in the first starting months.
Since the financial crisis, the Canadian dollar has strengthened and is currently at €o.68.
In 2019, the average expenditure of Canadian households amounted to 93,724 Canadian dollars per year, according to the last Survey of Annual Spending.
The amount that you will need in your bank account will also largely depend on where you go. Urban cities such as Toronto can be more expensive compared with more rural locations.
Irish citizens looking for a new home should consider any of Canada's largest cities such as Toronto, Vancouver, Montreal, Ottawa and Calgary.
Each of these cities comes with its own unique advantages such as cost of living, employment opportunities, educational facilities, natural beauty and cultural diversities. You should take into consideration all these factors when choosing the best city for you and your family.
The tax rates in 2022 were 15%, 20.5%, 26%, 29%, and 33%.
For example, if you worked part-time over about six months and you earned $10,000 your income would be in the first bracket, and your tax rate would be 15%.
If you made over the first tax bracket of $50,197, any amount of this will be taxed at 20.5%. The good thing in Canada is that your income up to $50,197 will still just be taxed 15%, and you will only be taxed higher on money over this number.
Child benefit is affected by how many children you have and how old they are, and the particular province or territory of residence. Child benefit is not available if your income exceeds C$200,000 per year.