Canadian Experience Class
If you are an Irish citizen with 12 months' work experience gained in Canada and would like to live there on a permanent basis, you may be able to achieve your goal through the Canadian Experience Class (CEC).
For help with CEC eligibility or with the application, call Total Law on (+353) 061 518 025. Our experienced immigration lawyers are on hand to assist.
What is the Canadian Experience Class?
With such a spacious country of diverse natural landscapes, as well as many different cultures, traditions, and religions, Canada is a popular destination for Irish expats.
Canada is also very welcoming towards foreigners, and one of the few countries in the Western world that are proactively seeking immigrants at this point in time. This may change when Canada meets its immigration quotas.
Irish citizens looking to immigrate to Canada usually have permanent residency in mind. A Canadian Permanent Residency Visa provides many benefits including being able to live and work in Canada, enter and leave the country freely, and access medical care and the education system for children. Permanent residents can also own property in Canada.
The Canadian Experience Class (CEC) program is a popular immigration route if you have 12 months' Canadian skilled work experience. It grants permanent residence to successful applicants and their families.
The CEC program provides a way for Irish skilled workers with temporary status in Canada to transition to permanent residence.
The CEC program is one of the programs managed by Express Entry, a system that processes applications for PR from skilled workers. Candidates are scored against numerous criteria, and those with the highest scores are invited to apply for PR.
Express Entry also manages applications for three other programs, the Federal Skilled Worker Program, the Federal Skilled Trades Program, and the Provincial Nominee Program (PNP).
"We used this service for the spouse visa extension application to assure that all the information was valid and correct."
"Thanking you so much for helping me and my wife live together for now and the distant future. We are grateful for your help and patience. "
"Spouse visa uk application was successful after working with your staff. I recommend this company the IAS for immigration services. "
Eligibility Criteria
The following requirements must be met in order to be eligible for the Canadian Experience Class:
You must have at least 12 months of full-time (or part-time equivalent) skilled work experience in Canada
The work experience must have been gained as skill types 0, A, or B under the National Occupational Classification (NOC) classification
Your CEC application must be submitted within 3 years of obtaining the skilled work experience
You must have had legal status (valid work permit) while working or studying in Canada
You must provide proof of meeting the minimum language level in English or French
You must not plan to live in the province of Quebec
If any of the following scenarios apply to you, you would not be eligible for the Canadian Experience Class:
Your work experience was gained whilst studying full-time
Your work experience was gained through self-employment
You are counting volunteer work or unpaid internships as part of the 12 months'  work experience for CEC (these are not eligible as skilled work experience for CEC)
You are working without authorization

You did not have temporary resident status in Canada when you gained your work experience

You are a refugee claimant in Canada
Contact us if you would like assistance with submitting an application via Express Entry.
Language Requirements
Even if you are from an English-speaking country such as Ireland, Canadian immigration rules require that you must still prove your English/French language skills for most programs, including the Canadian Experience Class.
The Canadian Language Benchmark (CLB) is the standard used to assess English and French proficiency.
To prove your language proficiency you will need to take an approved language test. This should be booked with an IRCC-approved agency, and a fee will need to be paid. The test result will need to be entered into your Express Entry profile.
If you are successful in receiving an ITA during an Express Entry draw, you will need to include the language test results when you apply for the CEC program. Without this, your application will not be processed.
How to Apply
Once you are sure you are eligible for the Canadian Experience Class, the first step is to create an Express Entry profile online by completing the form on the Canadian government's website. This acts as a formal expression of interest to settle in Canada under permanent residence status.
Your profile will be considered by Immigration, Refugees & Citizenship Canada (IRCC) who will score it under the Comprehensive Ranking System (CRS) using a number of factors. Those candidates who score highly (in comparison with other candidates) will receive an Invitation to Apply (ITA) for Canadian PR.
ITAs are sent out during Express Entry draws. Although there is no fixed schedule for draws to take place, they generally occur every 2 weeks or so.
If you receive an ITA, you will need to submit an application for permanent residence within 60 days.
During the CEC application process, a range of documents need to be submitted, as follows:
Passport / identity documents
Documentation to show immigration status
Children's documents (if applicable)
Travel documents
Education/qualification documentation
Work experience
Result of language test
Work references from previous employers
Documentation for medical exam
Police certificate(s)
In terms of the processing time, on average, it can take 6 months for a CEC decision to be made.
If you are successful, you will receive a Confirmation of Permanent Residence (COPR) document, which will enable you to apply for your Permanent Resident (PR) card. The PR card should be carried with you when traveling outside Canada, and shown at customs when re-entering the country.
Fees
Creating an Express Entry profile is free. You will only have to pay fees when you submit a Canadian Experience Class application.
The CEC processing fees are:
$825 CDN per adult
$225 CDN per dependent child
There may be other fees that are also payable. such as language tests, medical examinations, and police certificates.
CRS Score
The Comprehensive Ranking System (CRS) is the points-based system used to assess and score candidates' profiles and rank them in the Express Entry pool.
Candidates are ranked against a range of factors including work experience, age, skills, language ability, education, and others. Those with the highest scores (when compared with the other candidates) are sent an "ITA", an invitation to apply for Canadian permanent residence.
Each Express Entry draw has a points threshold. Candidates with scores at or above this threshold will receive an ITA. Each threshold changes for each program at each draw.
The CRS is a competitive, dynamic system which means the more points you can accumulate, the more likely it is that you will be sent an ITA.
To obtain an idea of your approximate score you can use the Government of Canada's CRS tool but note that this tool is only for general guidance and your final score could be different.
Get Help
If you're new to Canada's immigration processes such as Express Entry, submitting an application for a program such as the Canadian Experience Class may be daunting.
There are many considerations to take into account. For example, meeting the eligibility criteria of a program does not guarantee that you will be drawn from the pool as your score could be too low. So it's important to increase your CRS score to the maximum possible, which can be achieved in various ways and with some planning.
If you are an Irish citizen and would welcome some help with an Express Entry application, Total Law's immigration lawyers are well versed in Canada's immigration programs. We can help you submit a comprehensive and compelling Canadian Experience Class application and maximize your chance of being granted Canadian PR.
Reach out to us for an initial discussion about your situation and goals, we're available via phone on (+353) 061 518 025 or via our enquiry form.

Advice Package
Comprehensive immigration advice tailored to your circumstances and goals.

Application Package
Designed to make your visa application as smooth and stress-free as possible.

Fast Track Package
Premium application service that ensures your visa application is submitted to meet your deadline.

Appeal Package
Ensure you have the greatest chance of a successful appeal. We will represent you in any case.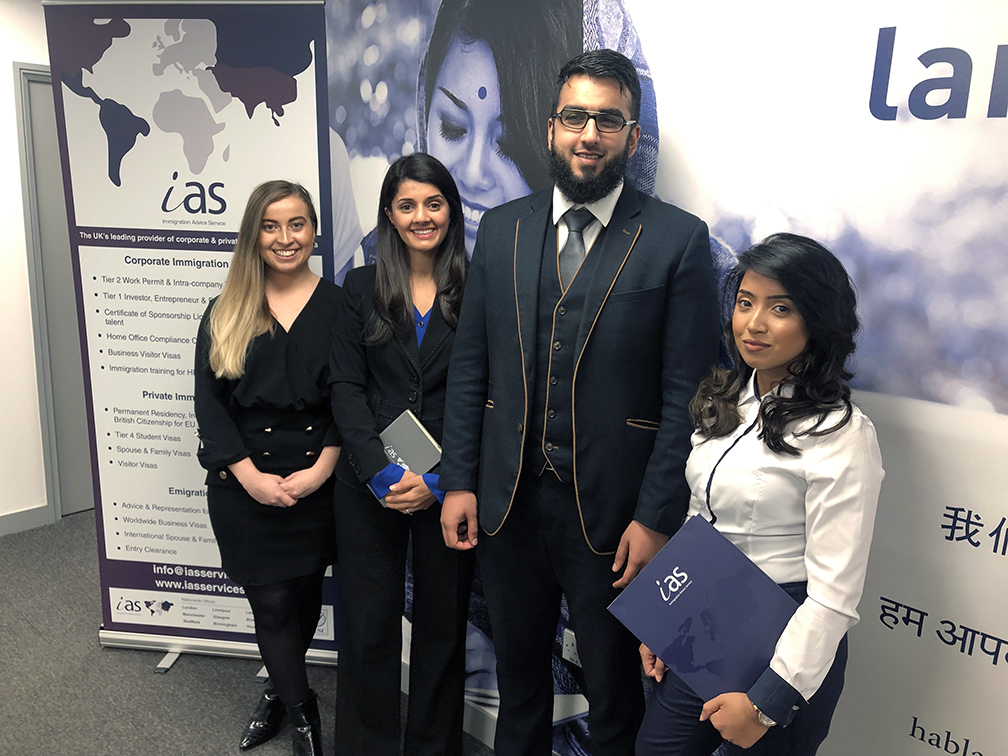 The Advice Package
During this untimed Advice Session with our professional immigration lawyers in London, you will receive our comprehensive advice, completely tailored to your needs and your situation.
Request the Advice Package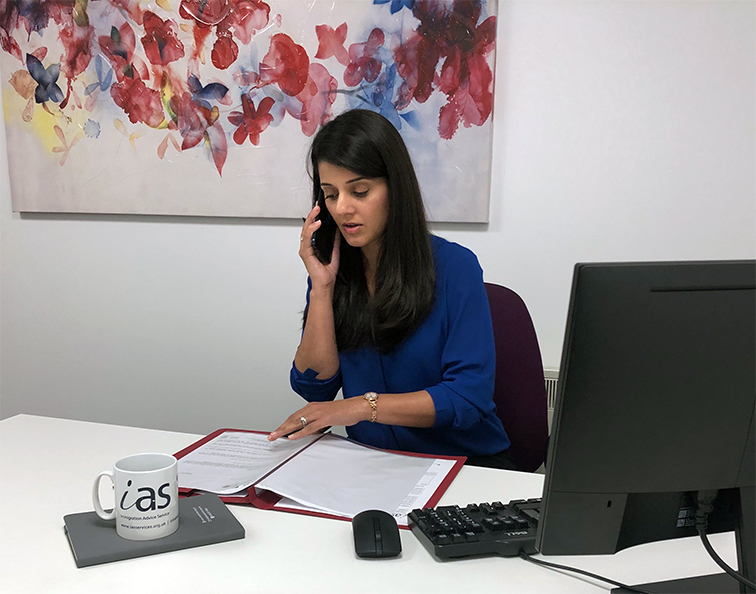 The Application Package
With our Application Package, your dedicated immigration lawyer will advise you on your application process and eligibility. Your caseworker will then complete and submit your forms to the Home Office on your behalf.
Request the Application Package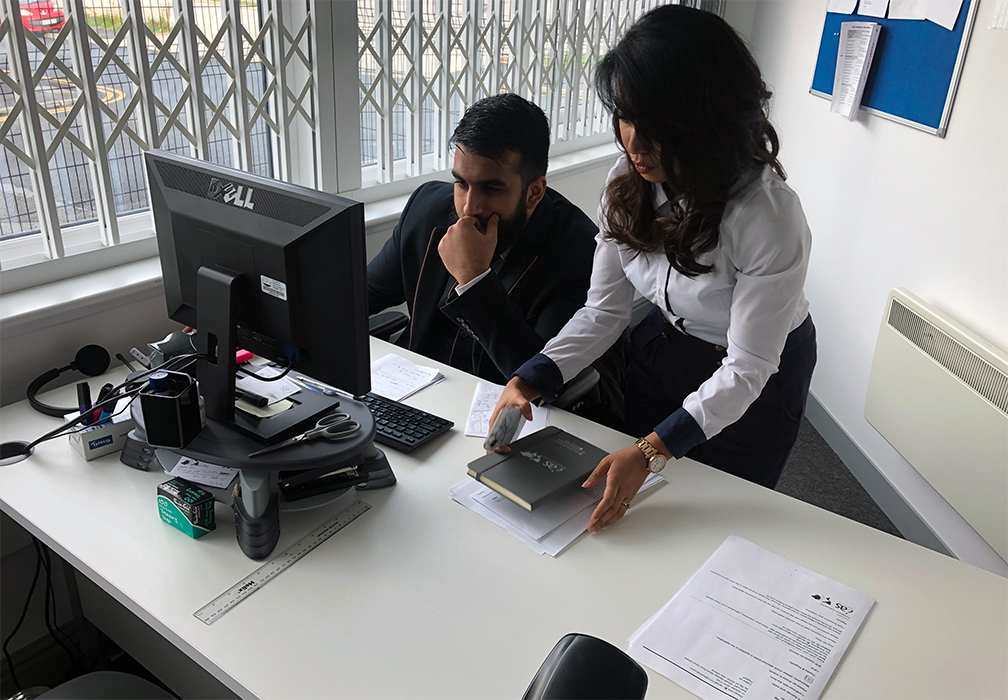 The Fast Track Package
Our Fast-Track Application Package is a premium service for those who need to submit their application in time with their deadlines. Your case will become a top priority for our lawyers and you will benefit from our highest-quality services.
Request the Fast Track Package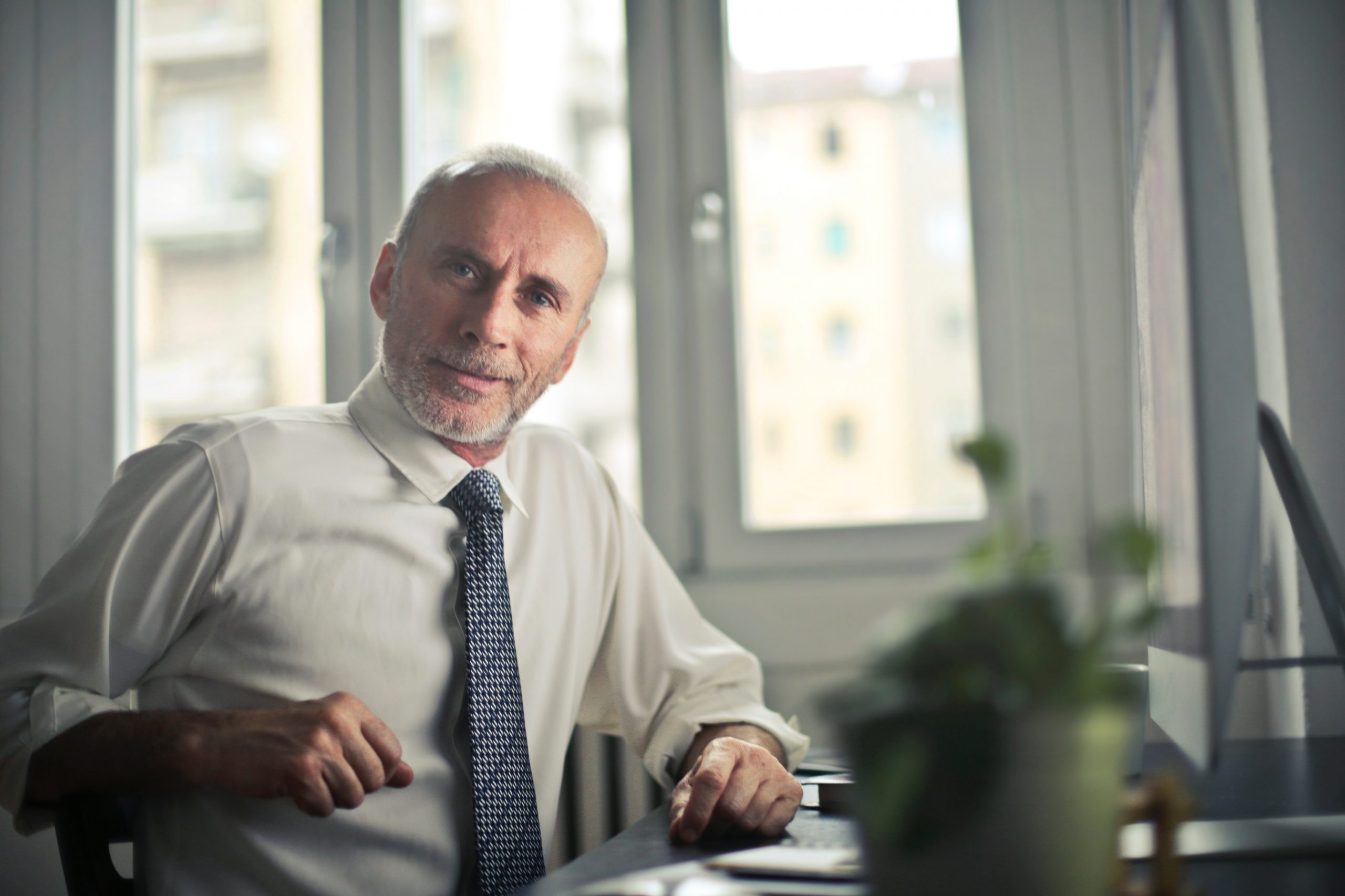 The Appeal Package
By choosing our Appeal Package, you can rely on our lawyers' legal knowledge and experience to ensure you have the highest chance of a successful appeal. We will also fully represent you in any hearings/tribunals.
Request the Appeal Package
Related pages for your continued reading.
Frequently Asked Questions
No, you don't need a job offer, as this is not a requirement for the CEC program.
You do need at least one year's relevant Canadian work experience from the NOC classification of skill types 0, A, or B.
Canadian Experience Class is a skilled worker immigration program for permanent residence in Canada.
Express Entry is not an immigration program but an online system that manages applications received from CEC applicants. It also manages applications from three other skilled worker programs: Federal Skilled Worker Program, Federal Skilled Trades Program, and Provincial Nominee Program.
No, to be eligible for the Canadian Experience Class you need to have 12 months of skilled work experience from Canada.
All of the programs that are managed by Express Entry (Canadian Experience Class, Federal Skilled Worker Program, Federal Skilled Trades Program and Provincial Nominee Program require work experience.