What is High Salary for EB1 visa?
Canadian citizens who are top earners in their field may qualify for the employment-based EB1 green card to gain permanent residence status in the US on the basis of having an extraordinary ability.
If you are navigating the process of applying for the EB1 green card as a Canadian, contact Total Law for assistance. Call +1 844 290 6312 or use the online contact form to get in touch regarding your path to a US green card.
What is the EB1 Visa?
The EB1 Visa is an employment-based visa that allows foreign citizens who are paid a high salary in their field to live in the United States. EB1 holders are considered lawful permanent residents and do not need to obtain a PERM labor certification to work in the US. Canadians who wish to apply for the EB1 Visa must be top earners in their occupation category and must have major significance within their industry-proven by the following:
Have national or international acclaim in a specific qualifying occupation including the performing arts, business, higher education, or athletics
Are able to demonstrate international recognition, such as being mentioned in major trade publications, professional publications, or media reports
Plan to continue their work once lawfully in the United States on the EB1 visa
There are three categories applicants can apply under.
EB-1A Extraordinary Ability
Those applying under the category of extraordinary ability may work in science, art, business, or athletics. EB1A applicants must prove a high salary in their field or high relative wages to others in the same field.
EB1-B Outstanding Researchers and Professors
Outstanding professors or research applicants must be paid significantly more than others in a comparable research position.
EB-1 C Multinational Managers or Executives
Multinational executives must provide evidence that they receive a salary that is significantly higher than others in an executive capacity in their home country.
"I'm very happy with the standard of training received on the OISC Level 1 course, i passed my exam. Thank you!"
"My application was approved and a huge weight has been lifted from our shoulders this year "
"We used this service for the spouse visa extension application to assure that all the information was valid and correct."
Salary Qualifications for the EB1 Green Card
All applicants for the EB1 visa will need proof of their income and meet specific qualifications to be eligible. To qualify for EB1, you must command a "high salary or other significantly high remuneration" for services in relation to others in the field.
Typically you must provide official government tax returns and other statements of income to prove your high salary.
Only your base salary will be considered. To be eligible for the EB1 visa, your salary must be significantly above the 90th percentile of others in your field.
Salary is defined as "fixed compensation paid regularly for services." Certain benefits received for work do not count as salary or remuneration for the purposes of the EB1 visa. There are many forms of compensation that do not count as part of one's compensation for the EB1 requirements, including:
Stock options
Profit-sharing incentives
Tuition reimbursements
Healthcare or medical benefits
Comparable Wage Data
There are a variety of resources you can use in Canada and the US to compare your salary or wages to the average in your field. Three websites you may use to view your income bracket in relation to others are:
The Department of Labor's Office of Foreign Labor Certification Online Wage Library
The Bureau of Labor Statistics
Documents Required
USCIS EB1 green card adjudicators confirm your earnings from the supporting documents you submit along with your application.
You must be able to prove proof that you commanded a high salary in your field.
Required documents may include:
An annual income statement
Official bank statements
An annual tax return
Monthly pay stubs
A signed and notarized letter from an accountant
Organization justifications to pay above the compensation data
Geographical compensation surveys
Your income will be compared across independent salary bureau statistical reports to see where your income falls with others in your occupation or field.
Note that labor statistics alone do not count as comparable evidence of significantly high salaries.
How Can Total Law Help?
With Total Law, immigration services are provided by our team of expert immigration lawyers.
Your advisor will ensure your EB1 visa application package is complete and that your EB1 application has the best chance of being approved for your category.
Your Total Law advisor will provide you with current advice and updates on the EB1 category you are applying under.
For further information, contact us today at +1 844 290 6312 or use our online contact form to get in touch with our team of qualified immigration lawyers.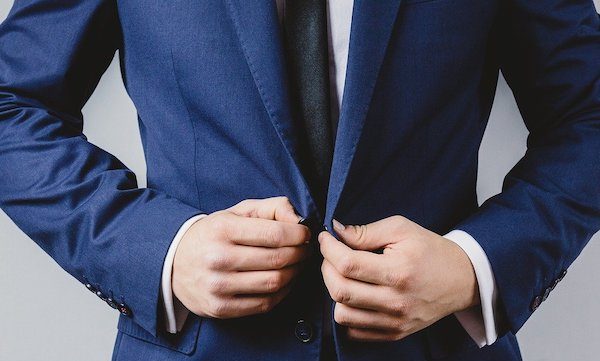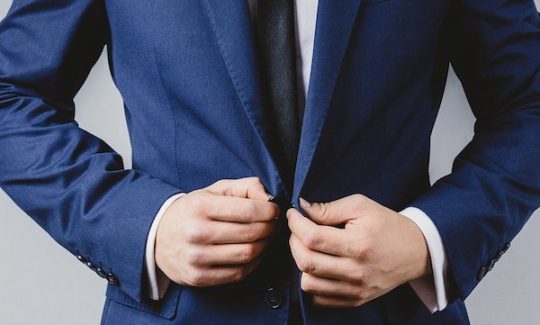 Advice Package
Comprehensive immigration advice tailored to your circumstances and goals.
Application Package
Designed to make your visa application as smooth and stress-free as possible.

Fast Track Package
Premium application service that ensures your visa application is submitted to meet your deadline.
Appeal Package
Ensure you have the greatest chance of a successful appeal. We will represent you in any case.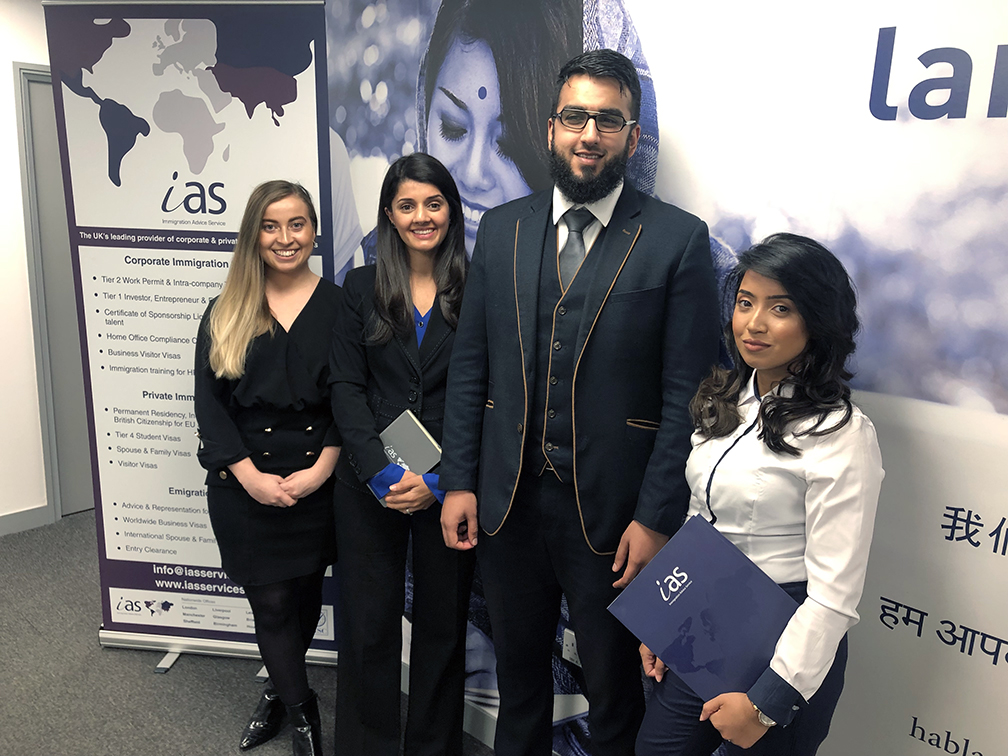 The Advice Package
During this untimed Advice Session with our professional immigration lawyers in London, you will receive our comprehensive advice, completely tailored to your needs and your situation.
Request the Advice Package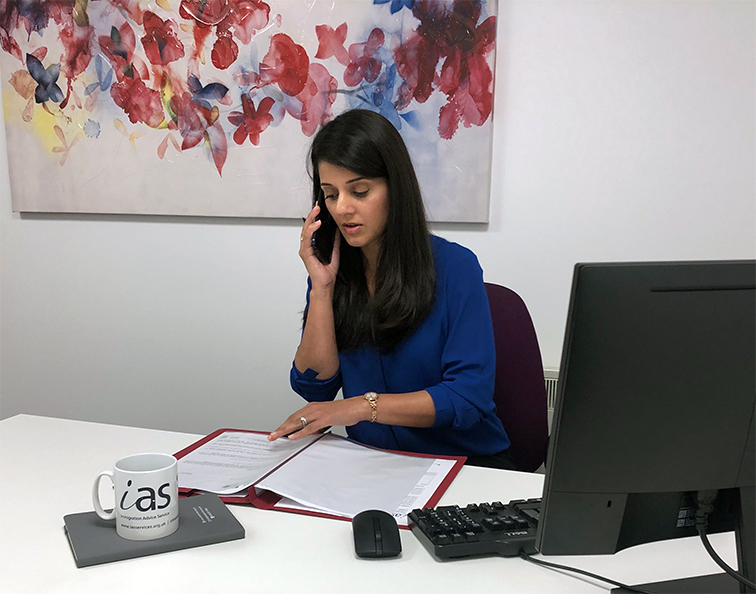 The Application Package
With our Application Package, your dedicated immigration lawyer will advise you on your application process and eligibility. Your caseworker will then complete and submit your forms to the Home Office on your behalf.
Request the Application Package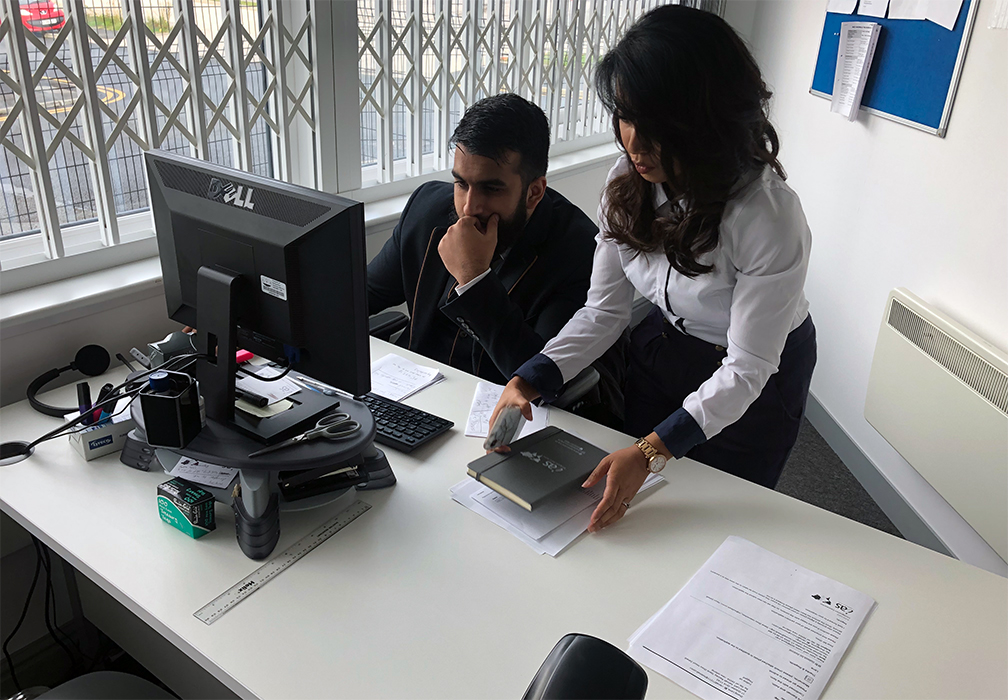 The Fast Track Package
Our Fast-Track Application Package is a premium service for those who need to submit their application in time with their deadlines. Your case will become a top priority for our lawyers and you will benefit from our highest-quality services.
Request the Fast Track Package
The Appeal Package
By choosing our Appeal Package, you can rely on our lawyers' legal knowledge and experience to ensure you have the highest chance of a successful appeal. We will also fully represent you in any hearings/tribunals.
Request the Appeal Package
Related pages for your continued reading.
Frequently Asked Questions
In the event that your EB1 Visa application is rejected by USCIS, you will receive an official letter stating the reason for the decision. If your application is rejected because you do not meet the salary requirement for EB1, a qualified immigration attorney from Total Law can assist you to find the best path to a US green card for your situation.
A qualified attorney familiar with immigration law can assist you in identifying all of the options available to you based on your salary and occupation category. If you do not have documented accomplishments, outstanding achievements in your field, or commercial success on a sustained national or international level, you may not qualify for the EB1 visa. An immigration lawyer such as at Total Law can help you to determine the best path to a green card for your situation.
Your income will be compared against compensation data for others in your field of work, rather than your visa category. The EB1A category of extraordinary ability can include many different occupations, including science, art, business, and athletics. For example, if you are an athlete and you have an Olympic medal, you most likely have compensation that is considered to be well above others in the field of athletics.