Who Qualifies for the EB1 Visa?
If you're a Canadian citizen who displays extraordinary ability in your occupation you may qualify for an EB1 Visa. The EB1 Visa allows foreign nationals who demonstrate extraordinary ability in sciences, arts, education, business, or athletics to come to the US provided they meet other eligibility criteria.
If you are a Canadian citizen in the process of pursuing an EB1 Visa in the United States, contact Total Law for assistance. Speak to one of our expert immigration advisers today.
Call +1 844 290 6312 or use the online contact form to get in touch regarding your visa application.
What is a EB1 Visa?
The EB1 Visa is an employment-based visa for foreign citizens of national or international acclaim in various occupations including the performing arts, higher education, business, or athletics.
The EB1 Visa is for foreign nationals who have major significance in their field and can contribute to the enhancement of society in the United States. Canadians who obtain an EB1 Visa can carry out work in their field in the United States indefinitely.
"I'm very happy with the standard of training received on the OISC Level 1 course, i passed my exam. Thank you!"
"My application was approved and a huge weight has been lifted from our shoulders this year "
"We used this service for the spouse visa extension application to assure that all the information was valid and correct."
Eligibility for the EB1 Visa
You can apply for the EB1 Visa under several different occupational categories. Eligibility requirements vary based on the category you are applying under. In general, to be eligible to apply for an EB1 Visa as a foreign national, you must meet three of the following criteria:
You have published papers or research in your field which has been recognized in major trade publications or other major media evidence.
You have written articles that have been published in professional publications such as major trade publications or have other major media evidence.
You have been asked to evaluate the work of other people either as an individual or in a panel because of your leading or critical role in your field.
You have made contributions in your field in sciences, arts, education, business, or athletics in a significant way.
You have your work featured in exhibitions or other showcases that display national or international recognition.
You can display evidence that you have performed a crucial role in a distinguished organization in a managerial or executive position.
You receive a high salary and you are paid significantly more compared to others in your field and can provide evidence through an audited financial statement.
You are a recipient of commercial success in performing arts with documented accomplishments.
You have received national or international acclaim or other significantly high remuneration for your achievements and excellence.
You are a member of an association for your field which asks for outstanding achievement from its members.
You do not need a labor certification in order to apply for this visa. The USCIS will review all the documentary evidence you submit and will determine whether you qualify for the category you apply under. It is important to select the category that best applies to you, and to ensure that you meet the qualifications for the occupation group. A qualified immigration lawyer can help you to select the proper visa route for your situation.
Extraordinary Ability
To file for an EB1 Visa under this category, you must prove extraordinary ability in the sciences, arts, education, business, or athletics through sustained national or international acclaim. You must have made an outstanding achievement in your field that can be shown with supporting documents.
To prove extraordinary ability, you do not need to have an offer of employment.
However, you must provide evidence that shows you intend to come to the United States to continue working in your area of expertise.
Outstanding Researchers and Professors
If you are applying for the EB1 Visa as an outstanding researcher or professor, you must:
Demonstrate international recognition for your outstanding academic achievements, such as scholarly research contributions.
Be entering the United States to pursue tenure, a tenure track teaching, or a comparable research position at a university or other institution of higher education.
Have a job offer from a university, an institution of higher learning, or department, division or institute of a private employer.
Outstanding professors and researchers must also have at least three years of experience in teaching or researching in their academic field.
Multinational Managers or Executives
You must have worked in a managerial or executive capacity for a firm or corporation outside the United States for at least one year during the three years before submitting your petition, and you must seek to enter the United States to continue service for that firm or organization. Your employment must have been with the same employer, an affiliate, or a subsidiary of the employer. Your employer must:
Be a U.S. employer; and
Have been doing business for at least one year as an affiliate, a subsidiary, or as the same corporation or other legal entity that employed you abroad.
How Can Total Law Help?
With Total Law, immigration services are provided by our team of expert immigration lawyers.
Your advisor will ensure your visa documentation package is correct and that your EB1 Visa application has the best chance of being approved.
For further information, contact us today at +1 844 290 6312 or use our online contact form to get in touch with our team of qualified immigration lawyers.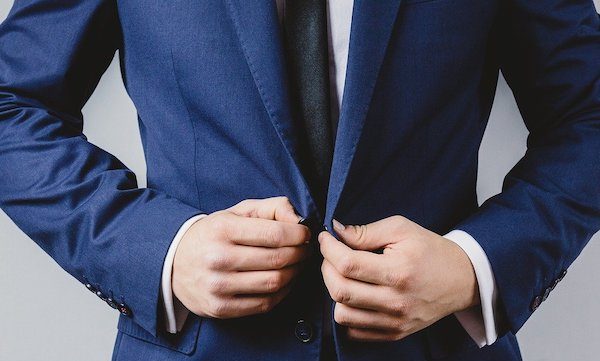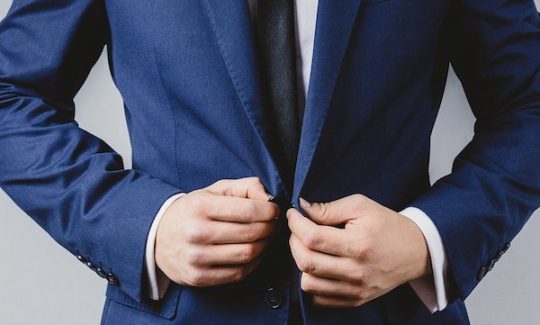 Advice Package
Comprehensive immigration advice tailored to your circumstances and goals.
Application Package
Designed to make your visa application as smooth and stress-free as possible.

Fast Track Package
Premium application service that ensures your visa application is submitted to meet your deadline.
Appeal Package
Ensure you have the greatest chance of a successful appeal. We will represent you in any case.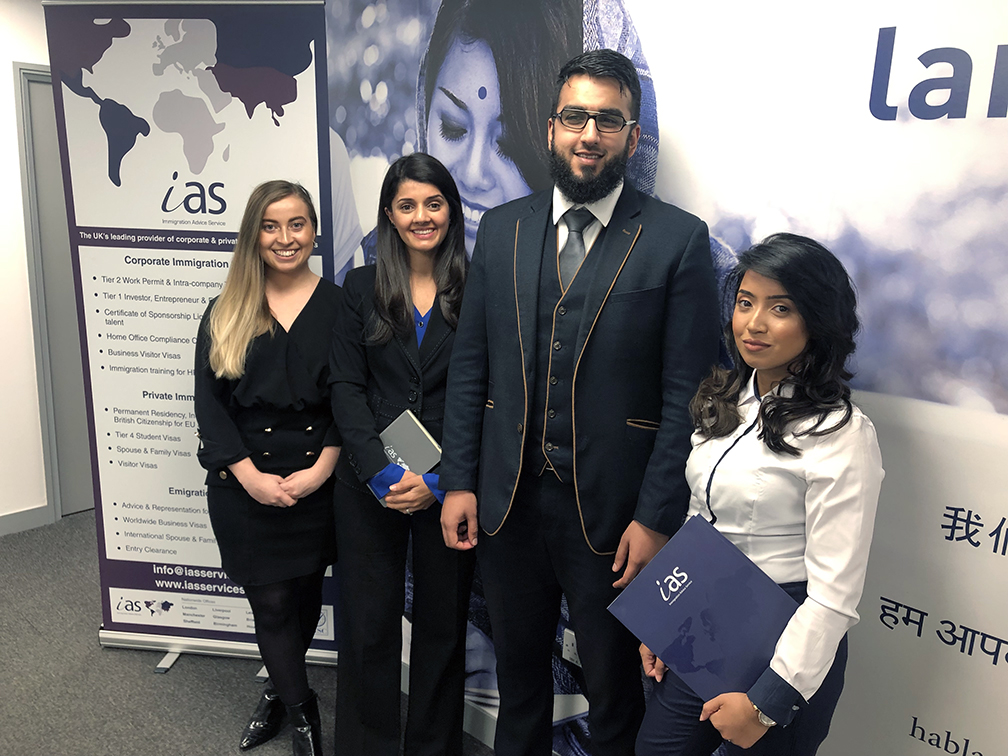 The Advice Package
During this untimed Advice Session with our professional immigration lawyers in London, you will receive our comprehensive advice, completely tailored to your needs and your situation.
Request the Advice Package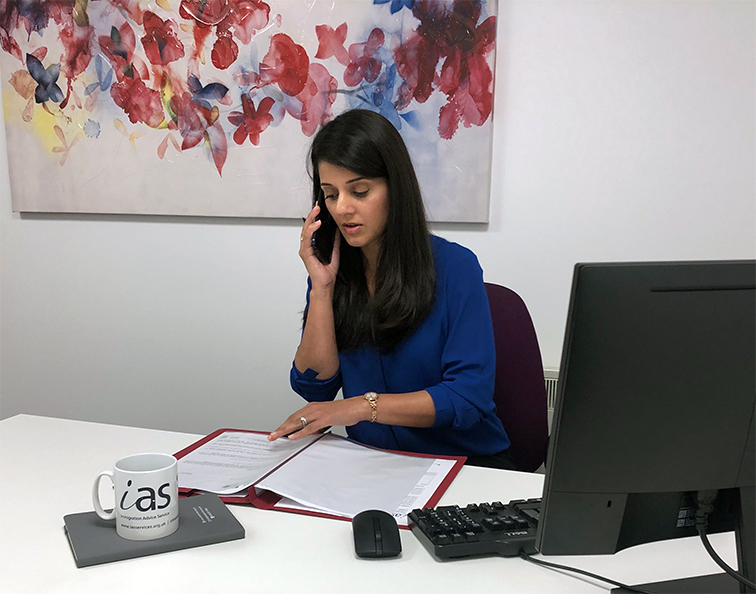 The Application Package
With our Application Package, your dedicated immigration lawyer will advise you on your application process and eligibility. Your caseworker will then complete and submit your forms to the Home Office on your behalf.
Request the Application Package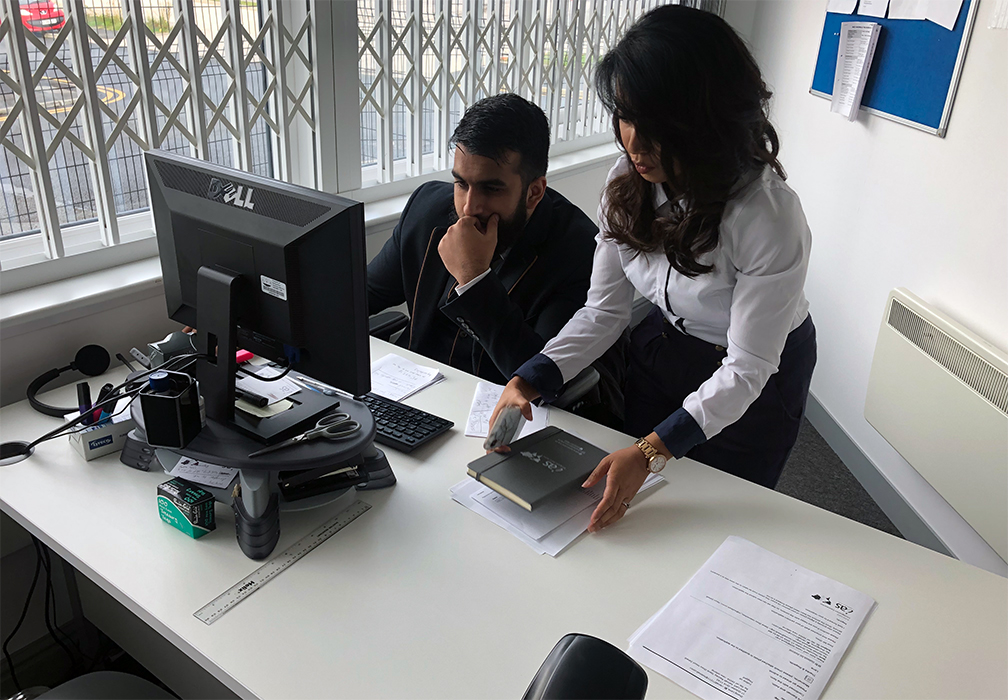 The Fast Track Package
Our Fast-Track Application Package is a premium service for those who need to submit their application in time with their deadlines. Your case will become a top priority for our lawyers and you will benefit from our highest-quality services.
Request the Fast Track Package
The Appeal Package
By choosing our Appeal Package, you can rely on our lawyers' legal knowledge and experience to ensure you have the highest chance of a successful appeal. We will also fully represent you in any hearings/tribunals.
Request the Appeal Package
Related pages for your continued reading.
Frequently Asked Questions
Yes, your EB1 Visa application is not automatically guaranteed to be approved. In the event that your EB1 Visa application is rejected, you may file an appeal to the USCIS Administrative Appeals Office. A qualified immigration attorney may help you to navigate the appeals process.
The EB1 A Green Card Visa is famously the most difficult to get as the application process requires applicants to not only possess the extraordinary ability but also to prove it through a variety of supporting documents including major media evidence.
Typically it takes about 8 months for your EB1 Visa to be approved from the time you submit your application.