Recruiting Social Care Workers from Overseas
With the addition of SOC code 6145 to the Shortage Occupation List, care providers who wish to recruit health and social care workers from overseas can benefit from an expedited visa process.
For more information about overseas care worker visas, call one of our trusted legal advisors today at 0333 305 9375, or contact us online.
The Shortage Occupation List
The Shortage Occupation List (SOL) is a list of occupations considered to be in high demand and for which there is a shortage of workers based on the assessment of UK's Appendix Skilled Occupations.
Upon the recommendation of the Migration Advisory Committee, the government deemed it necessary to fast-track the international recruitment of health and care workers by adding care sector roles to the UK Shortage Occupation List. As a result, care assistants and home care workers from overseas could join the UK health and care workers.
In her statement, Home Secretary Priti Patel MP said that the changes in the health and care visa requirements "will bolster the workforce and help alleviate some of the pressures currently being experienced".
"I'm very happy with the standard of training received on the OISC Level 1 course, i passed my exam. Thank you!"
"My application was approved and a huge weight has been lifted from our shoulders this year "
"We used this service for the spouse visa extension application to assure that all the information was valid and correct."
Care Roles Added to the Shortage Occupation List
The recent SOL update includes additional care roles with SOC code 6145, which provides care workers, home carers and support workers in nursing homes. A UK employer with a sponsor license can recruit care workers from overseas subject to eligibility criteria.
Fortunately for care providers, recruiting social care workers from overseas becomes quicker, cheaper and easier. Initially, this recruitment arrangement for skilled overseas social care workers is in place for 12 months and is subject to a review of its success by the end of 2022.
Before the update, the Shortage Occupation List included SOC Code 6146 for senior care workers, Code 2442 for social workers and code 1242 for care managers and proprietors.
Sponsor Requirements to Hire Care Workers
In August 2020, the health care worker visa was initiated as part of the UK's new immigration system under the skilled worker route. The health care worker visa allows medical professionals overseas to stay and work with the NHS, an NHS supplier, or in adult social care.
Eligible employers looking to hire overseas care workers must have a valid sponsor licence from the Home Office.
The sponsor licence allows an organisation to sponsor and employ skilled overseas workers for its business. Note that sponsorship licence is limited to organisations and is not granted to private individuals. The Home Office deemed it necessary to issue a sponsor licence to prevent illegal recruitment and abuse of the Uk's immigration rules.
How to Apply for a Sponsor Licence
To be a sponsor, an employer must provide the correct documentation and information to the Home Office. Some typical documents include employer's liability insurance, VAT certificate, bank statements and evidence of PAYE registration.
Scan and submit your submission sheet and the supporting documents to the email address provided in the submission sheet. The submission must:
be in PDF, JPEG or PNG format
include descriptive titles
be of high-quality resolution to be readable
After submitting the documents, applicants have five days to pay the required licence fee. Small companies must pay a sponsor licence fee of £536, while medium and large organisations must pay £1,476. UK Visas and Immigration typically takes about eight weeks to process a licence application. Sponsor licence applicants may apply for fast-tracked processing and get a decision in 10 working days for an additional fee of £500.
You can expect the Home Office to inquire for further details. Failure to adequately answer and provide supporting documents for the inquiries within seven days may result in the rejection of your application.
The UK Visa Sponsorship Management System (SMS)
An organisation applying for a sponsor licence will use the sponsorship management system as a point of contact with the UK Visas Immigration.
That being the case, the organisation must appoint people who will serve as a senior and competent person to be in charge of the actions of staff who use the SMS.
Requirements to Qualify for Health and Care Visa
Health and Care visa applicants can benefit from the fast-tracked entry scheme to the UK, reduced visa fees, and the Immigration Health Surcharge exemption. However, they may still need to meet the following requirements to qualify for the health and care visa:
Valid Certificate of Sponsorship
Under SOC Code 6145, the employer hires the applicant with the intent to employ them as care providers in residential and daycare establishments. The care workers may also work in the homes of employers. Overseas workers applying under the SOC Code 6145 will need a valid Certificate of Sponsorship issued by an employer authorised to sponsor applicants for the eligible job.
Minimum Salary Threshold of £20,480 Per year
Typically, the minimum salary requirement under the Skilled Worker Visa route is £25,600 per year. However, the minimum salary requirement is £20,480 per year for skilled worker visa applicants who benefit from tradeable points, such as the job offer under the shortage occupation list.
Applicant Must Meet the Maintenance Requirement
Health and care visa applicants must meet the maintenance required to work in the UK and show proof of funds of at least £1,270 in their bank account for at least 28 days. As an alternative, the employer may confirm willingness to cover the applicant's cost of the stay for the first month. The idea is to let the care worker visa applicants show that they are financially capable of supporting themselves while working as a health and social care workers in the UK.
English Language Requirement
Under the immigration rules, worker visa applicants to the UK must be able to speak, understand, read and write English. They must achieve at least level B1 on the Common European Framework of Reference for Languages ( CEFR ) scale. The ability to communicate in English is important for communication purposes and to provide quality care to those who need it. Organisations can create a positive and supportive work environment conducive to providing quality care by ensuring that all care team members can effectively communicate. Visa knowledge of English by passing a Secure English Language Test (SELT) from an approved provider.
Background Checks and Health Care Screening
Organisations looking to hire care providers overseas must conduct criminal record checks and tuberculosis tests on all potential employees to ensure the safety of those in their care. Background checks and health screenings are likely required for care staff roles, so it's important to ensure your prospective recruit has the necessary documentation.
By requiring these checks, organisations can feel confident that they are hiring staff who are fit and able to do the job safely.
Moreover, while applicants may not need to worry about academic entry requirements, they must be at least 18 years old and have experience working as a care provider in a health and care setting.
The Health and Care Worker Visa Application Process
To apply for a Health and Care Worker visa, applicants must complete the standard Skilled Worker application form and check the box to confirm their interest in applying for the subcategory visa.
The next step is they will need to apply online and submit their CoS, along with proof of identity and other relevant documents.
The Health and Care Worker visa offers successful applicants and their dependants the opportunity to relocate to the UK. The applicants may also bring their families, provided they are also eligible.
Eligible family members must show proof of funds to support themselves on arrival. The cost for a partner is £285, for one child, it is £315, and for each additional child, it is £200. The family may provide evidence of their ability to support themselves. However, the sponsor may also cover the family costs in some instances.
Health and Care Worker Visa Application FAQs
Can I hire a carer from abroad?
You can hire a carer from abroad. A few things to keep in mind when recruiting social care workers from overseas include ensuring that they meet the qualifications and experience requirements. The UK Care Quality Commission (CQC) has strict standards for carers working in the country, so you must ensure that your applicants meet these standards before applying for a health and care visa.
What is the solicitors regulation authority (SRA)?
The SRA is the governing body for solicitors in the UK. They provide guidance and support to the public on seeking help from solicitors and what to expect from the process.
Is the UK recruiting carers from Africa?
Foreign nationals from the countries under UK's travel red list are not allowed to travel to England.
Currently, no countries are listed in the red list, making it possible to recruit carers from South Africa to stay and work in the UK.
What is the Code of Practice for the International Recruitment of Health and Social Care Personnel in England?
This code of practice aims to promote high standards of ethical practice in recruiting workers in the health and social care sector. Under these guidelines, all newly appointed international health and social care personnel must receive appropriate training and support.
In addition, as part of the ethical international recruitment process, all health and social care employers must record international recruitment activities to determine the effect of international recruitment on the UK's health and social care industry and the country of origin.
What is the skilled worker route?
The skilled worker route allows care worker visa applicants to come and do an eligible job for a Home Officed-approved employer in the UK. The sponsor hires the applicant to do a specific job which meets the skill and salary requirements set forth under the immigration rules.
How do I apply for a shortage occupation list UK?
We can guide you into ethical international recruitment and support other aspects of the skilled worker visa process.
What is the Code of Practice for International Recruitment?
This code of practice ensures that adherence to ethical recruitment practices. It supports the UK government in monitoring and measuring the impact of international recruitment flows in the health industry of both countries.
How Can IAS Help?
Health care organisations gain a competitive advantage by employing international care workers. However, hiring care workers overseas can be challenging, especially for organisations unfamiliar with the process.
While most health and care visa sponsorship and applications succeed, many fall short of the requirements and eligibility criteria. In short, some sponsors and applicants committed mistakes that led to undue stress, difficulty and unnecessary costs.
It is vital for organisations looking to hire a care provider from overseas to familiarise themselves with the process and requirements before applying.
There are many things to consider, such as the eligibility criteria, the application process and the necessary documents. The applications may also take a long time to process, so it is crucial to start well in advance.
The Home Office often calls sponsor licence applicants for various inquiries. You will need to convince them of the authenticity of your intent and that your organisation meet the criteria required for licence approval. That means persuading them with your responses to their inquiries and providing adequate documentation that you are an eligible employer and qualify for a sponsor licence.
As difficult as this may sound, you don't have to go it alone.
Immigration Advice Service can help. We are professional, experienced and sympathetic immigration advisers with a long history of working with organisations that employ health and social care workers overseas.
If you are a care provider looking to recruit health and social care workers, we can work with you to prepare for it and ensure that you have the best chance of bringing applicants to stay and work in your organisation. We can help you and your applicant prepare your responses, assemble your supporting documents, and assist with formatting and drafting letters to help with your case.
We can also brief you, and your applicant on the most common pitfalls people fall into and things to look out for in the interview so you can go into it feeling confident, well-prepared and reassured.
For more information about our services and how we can help you recruit social care workers from overseas or with the UK visa application process, reach out to us on 0333 305 9375, or contact us online.
Advice Package
Comprehensive immigration advice tailored to your circumstances and goals.
Application Package
Designed to make your visa application as smooth and stress-free as possible.

Fast Track Package
Premium application service that ensures your visa application is submitted to meet your deadline.
Appeal Package
Ensure you have the greatest chance of a successful appeal. We will represent you in any case.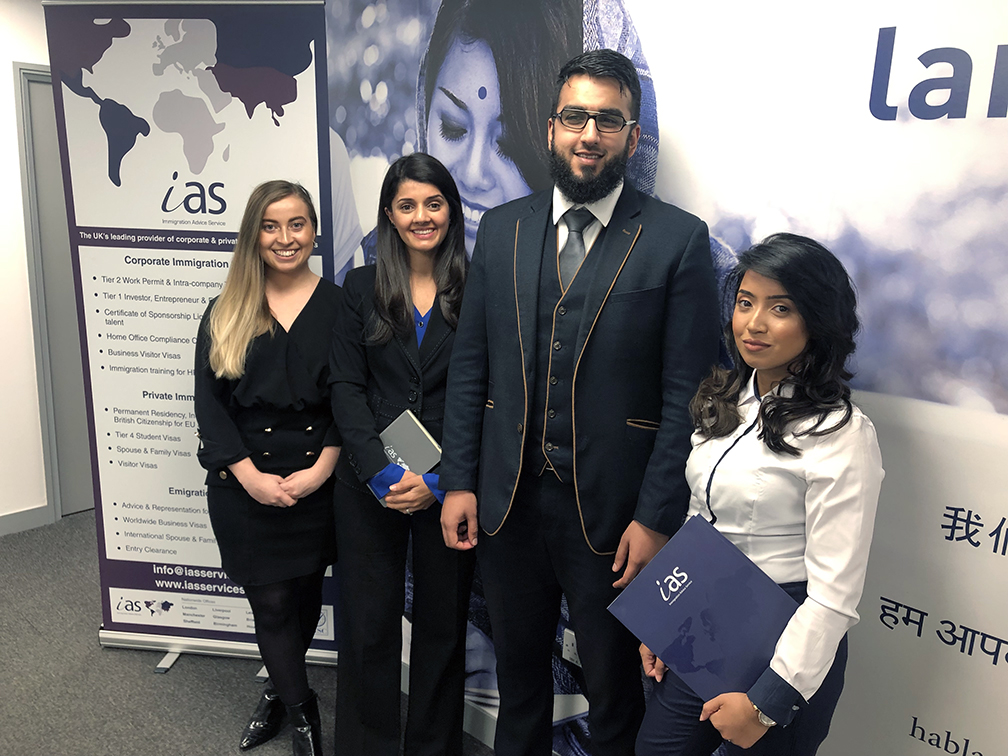 The Advice Package
During this untimed Advice Session with our professional immigration lawyers in London, you will receive our comprehensive advice, completely tailored to your needs and your situation.
Request the Advice Package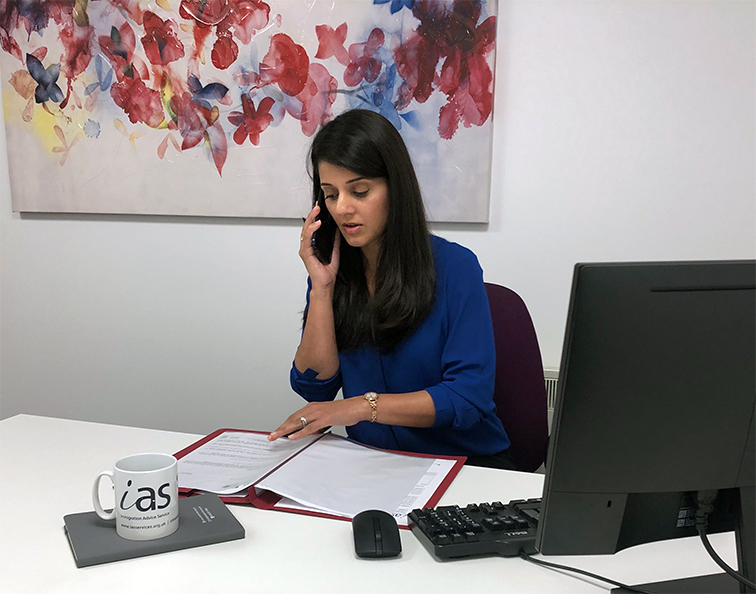 The Application Package
With our Application Package, your dedicated immigration lawyer will advise you on your application process and eligibility. Your caseworker will then complete and submit your forms to the Home Office on your behalf.
Request the Application Package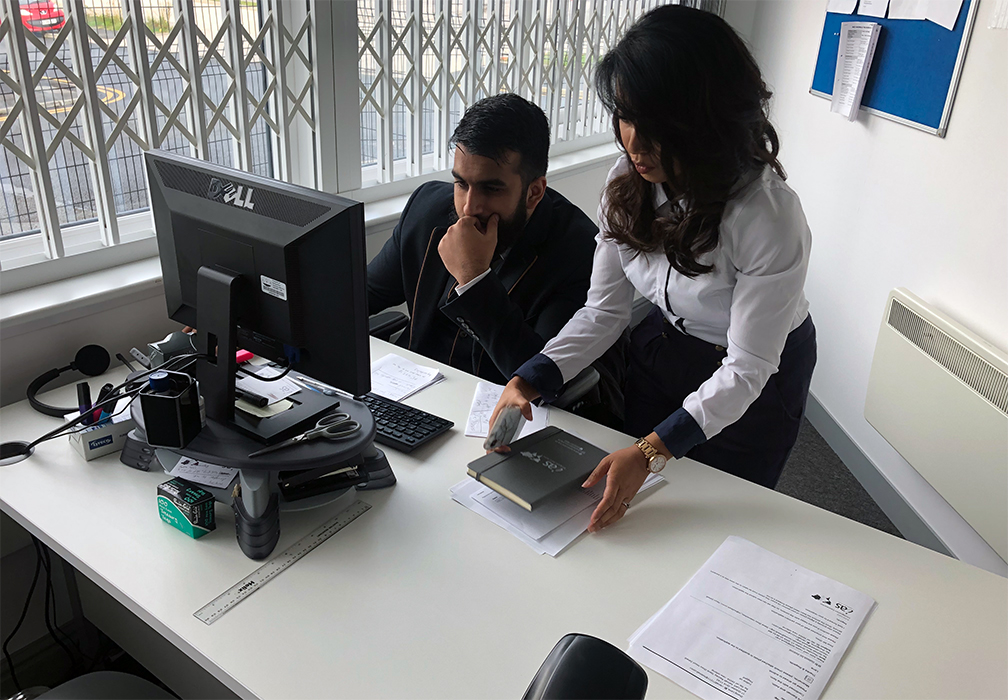 The Fast Track Package
Our Fast-Track Application Package is a premium service for those who need to submit their application in time with their deadlines. Your case will become a top priority for our lawyers and you will benefit from our highest-quality services.
Request the Fast Track Package
The Appeal Package
By choosing our Appeal Package, you can rely on our lawyers' legal knowledge and experience to ensure you have the highest chance of a successful appeal. We will also fully represent you in any hearings/tribunals.
Request the Appeal Package
Related pages for your continued reading.
Frequently Asked Questions
There are fees associated with every single visa category and sub-route. Many come with additional, unforeseen costs, such as the $300 registration charge for your mandatory Irish residence permit after 90 days and any private health insurance you purchase that must be submitted with your visa application.
Students need €7,000 as savings in their bank account to be eligible for a study visa, while the cost of an employment permit might reach €1,500. Fees are often higher for all types of visas if you want to bring a dependent along, whether a child or an adult.
However, the following are the general guidelines:
A single journey visa costs €60 and will allow you to enter the State for a maximum of 90 days.
A multi-journey visa costs €100 and will allow you to enter Ireland multiple times for a maximum of five years.
A transit visa costs €25.
However, payment is accepted in the following forms: Canadian bank draft, money order, or certified cheque which is payable to the Embassy of Ireland in Canadian Dollars. Euro and personal cheques are not accepted.
There are no refunds for any applications submitted to the Irish Embassy. If your visa application is rejected, The Department of Business, Enterprise, and Innovation may, under certain conditions, be able to refund your Employment Permit fee.