Irish Citizenship Cost
There are some costs you will incur if you want to become an Irish citizen. It's crucial to plan for these expenses and ensure you meet the fee requirements before submitting your application.
For detailed information on the cost of applying for Irish citizenship, including a breakdown of the associated fees, reach out to one of our immigration advisers today. Call us at +353 061 518 025 or use the online contact form to get in touch.
Overview of the Cost of Irish Citizenship
Becoming an Irish citizen offers numerous advantages, including the ability to live, work, and study in Ireland without immigration restrictions. It provides a pathway to fully integrate into Irish society, enjoy social benefits, and participate in the democratic process.
The specific cost of Irish citizenship can vary depending on various factors, such as the route you choose to pursue, your age, and your family situation.
For instance, if you opt for the naturalisation route, you may need to pay an application fee and certification fee to Immigration Service Delivery (ISD). However, for individuals eligible for Irish citizenship by birth, the main cost involves registering on the Foreign Birth Register.
Even within the same route to Irish citizenship, individuals may have different expenses based on their unique situations. For instance, a widow, widower, or surviving civil partner of an Irish citizen applying through the naturalisation route may incur lower costs compared to single or married adults.
Furthermore, there may be additional fees related to the citizenship process, such as the cost of obtaining Irish passports. To ensure you meet the fee requirements and properly plan your finances, it is recommended to have a clear understanding of the costs involved.
"I'm very happy with the standard of training received on the OISC Level 1 course, i passed my exam. Thank you!"
"My application was approved and a huge weight has been lifted from our shoulders this year "
"We used this service for the spouse visa extension application to assure that all the information was valid and correct."
Cost of Becoming an Irish Citizen through Naturalisation
If you do not have any family connections to Ireland but aspire to become an Irish citizen, you can achieve this through the process of naturalisation, provided you meet the eligibility criteria.
In addition, individuals with refugee status and spouses of Irish citizens are eligible to apply for citizenship through naturalisation. Furthermore, parents who have obtained Irish citizenship through naturalisation can apply for citizenship on behalf of their children.
Irish citizenship by naturalisation is handled by the Citizenship Division of the Immigration Service Delivery (ISD), Department of Justice and Equality. The fees to be paid by an applicant for a certificate of naturalisation are governed by the provisions of the Irish Nationality and Citizenship Regulations 2011 (S.I. No. 569 of 2011).
Application Fee
For each application, a non-refundable fee of €175 is applicable, without any exemptions or waivers.
Please note that only a bank draft is accepted as a form of payment. The bank draft must be drawn on an Irish bank and made payable to the Secretary General of the Department of Justice.
Additionally, be aware that personal cheques, postal orders, or cash payments cannot be accepted for the application fee.
Certification Fee
If your Irish citizenship application is successful, you will be required to pay a certification fee to obtain your Certificate of Naturalisation. The fee structure for different categories is as follows:
€950 for adults
€200 for minors
€200 for widows, widowers, or surviving civil partners of an Irish citizen
The certification is free for recognised refugees or stateless persons
Like the application fee, the certification fee can only be paid through bank drafts drawn on an Irish bank to the Secretary General of the Department of Justice. It is important to note that all applicants, except those exempted, are required to pay the fee.
Send Your Application and Pay the Fee
You are expected to pay your application or registration fees at the time of submitting the application form and other required documents.
Once the immigration office receives your application, it undergoes a thorough review process to ensure all the necessary requirements have been met accurately. This includes verifying that you have provided all the required information, supporting documents, and applicable fees in accordance with the immigration guidelines.
In the event that any required documents are missing from your application, you will typically be granted a period of up to 28 days to provide them. It is important to note that failure to submit the requested documents within the specified timeframe may result in your application being considered ineligible or refused.
How Long Does the Citizenship by Naturalisation Process Take?
On average, a straightforward application for citizenship by naturalisation takes approximately 19 months to process, from the time it is received until a decision is made. It's important to note that processing times may vary depending on individual circumstances and other factors involved in the application.
The Citizenship Ceremony
The citizenship ceremony is the final step to becoming a naturalised Irish citizen. Citizenship ceremonies are conducted at regular intervals throughout the year, during which you will have the opportunity to make a solemn declaration of fidelity to the nation and loyalty to the State.
Subsequently, your certificate of naturalisation will be sent to you via registered mail within a few weeks after the ceremony.
Cost of a Rejected Citizenship by Naturalisation Application
If your application is rejected, you will be informed of the outcome and provided with reasons for the refusal, if applicable. It is important to note that there is no appeals process available for citizenship by naturalisation, and fees paid will not be refunded.
However, you are eligible to re-apply at any time. You will be required to pay all associated fees during the reapplication process.
It is recommended that you carefully consider the reasons for the previous refusal when submitting a new application.
Cost For Losing Your Certificate of Naturalisation
This service does not incur any fees. If your Irish naturalisation is lost or stolen, download this questionnaire form and return to the address on the document along with the required document.
Please note that a replacement certificate will not be issued. Instead, you will receive a statement confirming your Irish citizenship. It is important to keep this statement as it will be required when applying for an Irish passport.
Cost of Irish Citizenship by Birth or Descent
Overview
Applications for citizenship by Irish descent are processed through the Foreign Births Register, managed by the Department of Foreign Affairs. As such, they are processed differently from citizenship by naturalisation.
Irish citizenship by birth or descent may apply to you if you were born outside the Island of Ireland and either one of your parents or grandparents were Irish-born.
However, if your parent was not listed on the Foreign Birth Register at the time you were born, you may not be entitled to citizenship by descent. It means that your parent was not an Irish citizen when you were born.
Fees
For individuals aged 18 years and above:
Registration plus Certificate: €270
Non-refundable postage and handling fee: €8
Total: €278
For individuals under 18 years of age:
Registration plus Certificate: €145
Non-refundable postage and handling fee: €8
Total: €153
Payment for this citizenship route can be made online during the application submission process.
How Long Does the Process Take?
For applications through foreign birth registration, the process may take nine months.
What Happens if Your Application is Rejected?
For citizenship by descent applications, you will be informed of your right to appeal if you submitted the correct documents and were not awarded entry into the Foreign Birth Register.
You must make an appeal within six weeks from the date of the letter of refusal in writing to the FBR Appeals Officer, Foreign Births Registration Section, PO Box 13003, Balbriggan, Co Dublin, IRELAND.
Cost of Losing Foreign Birth Registration Certificate
The fee for a replacement certificate is €20. If you lose your foreign birth registration certificate, you can apply for a replacement by filling out this form.
Cost of Irish Passport Application
Once you have gotten your Irish citizenship, you should apply for an Irish passport through the Department of Foreign Affairs. The cost of an Irish passport varies depending on the type you're applying for and your application method.
Here is a breakdown of the cost:
| Application Type | Passport Online | Post Passport via An Post |
| --- | --- | --- |
| Standard Adult 10-year passport | €75 | €80 (plus €9.50 Post Passport Fee) |
| Large 66-page, 10-year passport | €105 | €110 (plus €9.50 Post Passport Fee) |
| Standard Child 5-year passport | €20 (plus €5 post fee) | €30 (plus €9.50 Post Passport Fee) |
| Large 66-page, 5-year passport for a child | €50 (plus €5 post fee) | €55 (plus €9.50 Post Passport Fee) |
| Passport Card | €35 | Not possible |
Cost of Reclaiming Lost Irish Citizenship
If you renounce citizenship acquired through descent or naturalisation, it is not possible to reclaim it. Only individuals born in Ireland can apply for reacquisition if they renounce Irish citizenship.
If you wish to obtain Irish citizenship after renouncing it, you must submit a new application for citizenship by naturalisation or citizenship based on descent. This application process will require you to pay all the necessary fees as you did for your initial application.
How Can Total Law Help?
The cost of Irish citizenship varies and includes multiple fees, which can make it overwhelming to ascertain what you are required to pay.
However, our legal team at Total Law can assist you in determining the fees that apply to your specific situation. We will provide expert guidance throughout the entire process of obtaining your Irish citizenship, gathering necessary documents and ensuring your application is strong and comprehensive.
To get started, speak with one of our immigration consultants at +353 061 518 025 or contact us through our online form.
Advice Package
Comprehensive immigration advice tailored to your circumstances and goals.
Application Package
Designed to make your visa application as smooth and stress-free as possible.

Fast Track Package
Premium application service that ensures your visa application is submitted to meet your deadline.
Appeal Package
Ensure you have the greatest chance of a successful appeal. We will represent you in any case.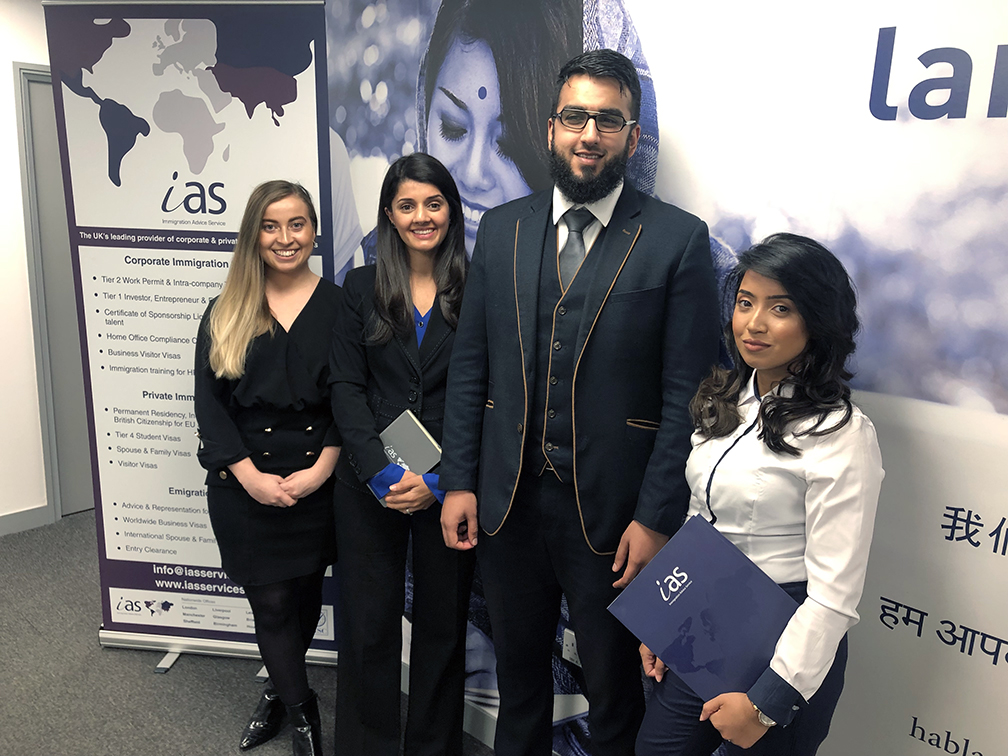 The Advice Package
During this untimed Advice Session with our professional immigration lawyers in London, you will receive our comprehensive advice, completely tailored to your needs and your situation.
Request the Advice Package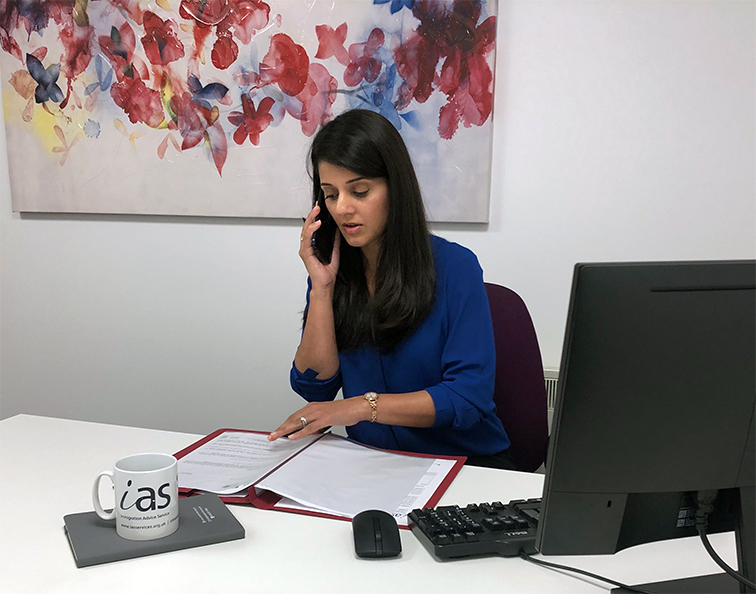 The Application Package
With our Application Package, your dedicated immigration lawyer will advise you on your application process and eligibility. Your caseworker will then complete and submit your forms to the Home Office on your behalf.
Request the Application Package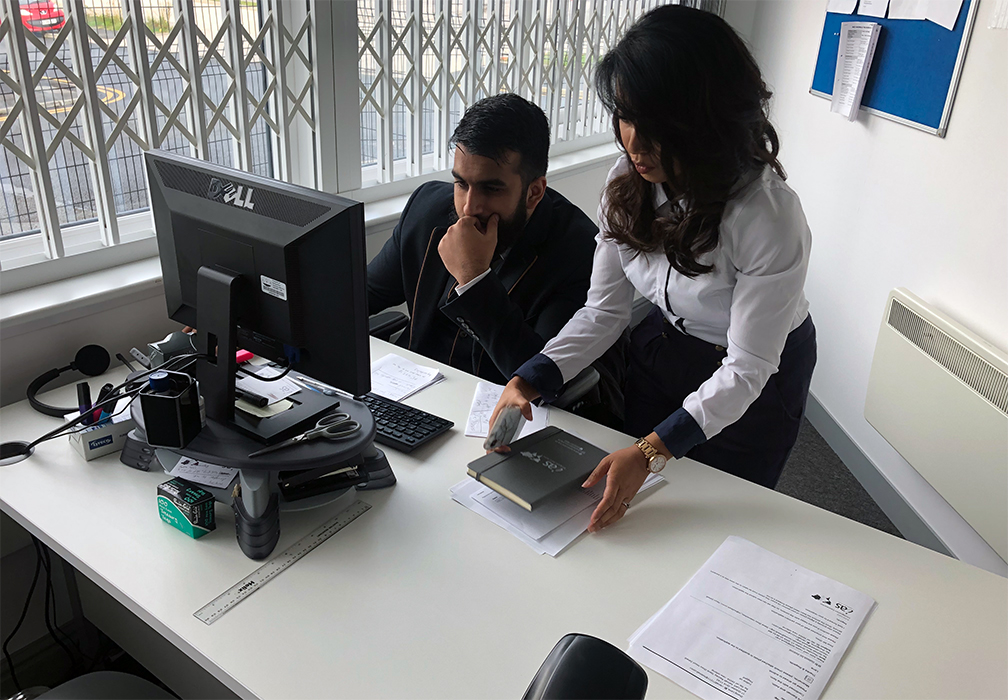 The Fast Track Package
Our Fast-Track Application Package is a premium service for those who need to submit their application in time with their deadlines. Your case will become a top priority for our lawyers and you will benefit from our highest-quality services.
Request the Fast Track Package
The Appeal Package
By choosing our Appeal Package, you can rely on our lawyers' legal knowledge and experience to ensure you have the highest chance of a successful appeal. We will also fully represent you in any hearings/tribunals.
Request the Appeal Package
Related pages for your continued reading.
Frequently Asked Questions
If you are a non-EEA or non-Swiss national, you must show that you have lived on the island of Ireland legally for at least 1095 or 1096 days based on your accumulated permission stamps.
However, if you are a UK, EEA, or Swiss national, you must prove that you have built enough reckonable residence in Ireland for at least five years (1825 or 1826 days) out of the last nine years.
This duration also includes 365 or 366 days (1 year) of continuous residence immediately before the date you apply.
Irish law allows for dual nationality. However, some countries' laws may require individuals to give up their current citizenship to take up another one. Find out what is applicable in your current country.
The required documents for the citizenship application process vary. For adult applications using Form 8, the following documents will be required:
A valid passport
Two colour passport photographs
A certified copy of your original civil birth certificate
A copy of your Irish Residence Permit Card
A copy of your online residency checker form
A copy of your marriage certificate (if applicable)