Canada PR From Sri Lanka
Canada is a popular country of choice for many Sri Lankans who wish to move abroad. Gaining permanent residency in Canada allows you to live, work, study anywhere in the country.
Applying for permanent residency can be a complex process, particularly if you are applying from abroad. Total Law are here to help. Contact us today online or call us on +1 844 290 6312.
Should I Move to Canada from Sri Lanka?
Moving to Canada is an exciting prospect for many people from Sri Lanka who wish to live abroad. Canada offers many exciting job opportunities, is a beautiful country to travel, and has excellent social welfare and school systems. Many Sri Lankans who migrate to Canada as skilled workers are able to apply for and receive higher education in Canada.
Sri Lankan Community in Canada
There are approximately 150,000 people of Sri Lankan descent living in Canada, most of which live in the Greater Toronto area. Canada's population of Sri Lankan Tamil descent is one of the largest Sri Lankan migrant communities in the world, and the two nations share strong and friendly political ties. Therefore Canada is a great and welcoming country to move abroad to from Sri Lanka.
How Do I Become a Permanent Resident in Canada?
Canada offers a wide variety of opportunities for foreign nationals to live, work and study in the country. As the second biggest country in the world, there are endless opportunities to travel and enjoy living in Canada.
You can gain permanent residency in Canada as a Sri Lankan national through multiple different options. Some of the most popular ways to gain residency are listed below:
Provincial Nominee Program.
Studying in Canada as a Sri Lankan Student
If you have been accepted to study at a Canadian school as an international student, are currently studying or have completed your studies in Canada, then you could be eligible for permanent residency. It's common to apply for both a study permit and a residence permit at the same time – this is called 'dual intent'.
A student visa allows you to:
Study an eligible course full time in a Canadian educational institute
Work part time for no more than 20 hours per week during term time
Work full time outside of term time
Apply for an open work permit once you have completed your education
Bring your spouse and family with you to Canada during your studies.
Programmes that could offer you permanent residency through studying in Canada are:
Canadian Experience Class (CEC) – also known as the Canadian Post-Graduate Work Permit. Work experience is required for this immigration programme.
Quebec Experience Class (QEC) – this is specific to those who have studied in Quebec and can speak French proficiently. You do not need work experience for this programme.
Provincial Nominee Programs (PNPs). Provinces around Canada offer specific programmes to fulfil the workforce needs of the province. Requirements and experience levels will vary, and new programmes come up regularly.
Overview
If you have family living permanently in Canada, you may be eligible for Canadian residency. Your family member must be over 18 years old and qualify as one of the following:
They have Canadian citizenship
They are a Canadian permanent resident
They are registered in Canada as an Indian under the Canadian Indian Act.
They must be able to prove that they can financially support you and offer the basic requirements of food, accommodation and clothing. You should also not require social assistance when moving to Canada.
How Do I Apply for Family Sponsorship?
You and your relative have different application forms and documents to complete in order to sponsor you for permanent residence. Both of these applications must be submitted at the same time.
As of 23 September 2022, all applications must be filled in online, unless you have particular mitigating circumstances, such as a disability that requires accommodations.
The forms your sponsor is required to fill out are:
Application to Sponsor, Sponsorship Agreement and Undertaking (IMM 1344) (to be signed by both parties)
Financial Evaluation (IMM 1283)
Medical Condition Statement (IMM 0133)
Forms for allowing an immigration representative to access the application
Separation Declaration for Minors Travelling to Canada (IMM 5604) – if applicable
Statutory Declaration of Common-law Union (IMM 5409) – if applicable.
The forms you are required to fill out are:
Generic Application Form for Canada (IMM 0008)
Schedule A – Background/Declaration (IMM 5669)
Additional Family Information (IMM 5406)
Please note if you are under 18 you will require a guardian to fill these forms out for you.
Express Entry Visa for Canada
The Express Entry programme offers foreign skilled workers the opportunity to gain a Canadian permanent residency visa quickly, based on desirable skilled trades that require a larger workforce.
Eligibility for permanent residency is based upon whether you score highly on the Comprehensive Ranking System (CRS) criteria. The scoring system allows a total of 1200 points. The CRS is based upon:
"Core human capital factors" such as age, educational qualification, language abilities, and Canadian work experience
Factors surrounding your accompanying spouse or common-law partner, if applicable
Transferability of your skillset
Other factors such as whether you have received a provincial nomination, a valid employment offer from a Canadian company, study experience in Canada, family in Canada, and French language proficiency.
Every two weeks, those who score highest will be invited by the Immigration, Refugees and Citizenship Canada (IRCC) to apply for a permanent resident visa.
Currently, there are three immigration programmes available through the Express Entry process:
Canadian Experience Class – for skilled workers who have at least three years of work experience in Canada
Federal Skilled Worker Program – for skilled workers aged 25-30 who meet specific higher education and language criteria, and have work experience in their field
Federal Skilled Trades Program – for qualified skilled trade workers with a valid qualification certificate or job offer from a Canadian company.
It can be difficult to understand whether your work experience and qualifications make you eligible for Express Entry for Canada. Perhaps you don't meet all of the criteria, but the Canadian government may make an exception depending on your experience. Total Law can help ensure your eligibility and help you with the entire application process. Contact us today online or call us on +44 (0)333 305 9375.
What Documents Do I Need to Apply for Canada Permanent Residency Visa?
As there are several ways to gain residency in Canada, each route will have specific documents that you are required to submit for the Canadian permanent resident application.
In general, you should have valid copies of the following documents:
A valid passport or travel identity card
A recent passport-quality photograph
The relevant application forms for your chosen residency route
Medical exams
Proof of funds
Birth certificate or adoption certificate if you are applying with a dependent under 18
Representative form if you have hired an immigration lawyer
Marriage certificate or proof of common law relationship if applicable
Divorce certificate if applicable
Death certificate if you are widowed
A criminal record check.
How Much Does it Cost to Apply for Permanent Residency In Canada?
Overview
Fees vary widely depending on which route you take for permanent residency, and whether you have dependents.
Prices are subject to change and do not include additional fees such as hiring legal representation, or having documents translated into English or French if required.
You may also have to take certain proficiency tests, pay for biometric services, and employer compliance applications, which include additional costs.
Once you have gained permanent residence, there is an additional cost of $50 for your Permanent Residence Card and $50 for a Permanent Residence Travel Document.
Express Entry Fees
In general, the fee for express entry is $1365 Canadian dollars per adult.
| | |
| --- | --- |
| Application processing fee | $850 CAN |
| Right of permanent residence fee | $515 CAN |
| Include dependent child (per child) | $230 CAN |
Family Sponsorship Fees
Family Sponsorship for permanent resident costs vary depending on the relationship and age of the family member being sponsored.
| | |
| --- | --- |
| Application processing fee (ADULT) | $490 CAN |
| Application processing fee (CHILD) | $75 CAN |
| Right of permanent residence fee | $515 CAN |
| Sponsorship fee | $75 CAN |
| Include dependent child (per child) | $155 CAN |
How Long Does it Take to Apply for Permanent Residency in Canada?
Most applications take up to six months processing time, though may take longer if there are complications with your application or interviews are required, so make sure that you allow plenty of time between your application submission and the date on which you plan to move to Canada.
Canada offers exciting working and living opportunities for Sri Lankan nationals to move themselves and their family to a new country. Considered one of the best countries in the world to live in, we understand why so many foreign nationals opt for Canada as their country of choice to emigrate to.
Therefore, we understand how important it is that your application process is as smooth as possible, and as permanent residency applications are expensive, you want to be sure you are applying for the right residency route to avoid refusal.
That's why Total Law exists. We have a team of expert immigration lawyers who can help you with picking the right Canadian immigration route for you, and guide you through every step of the application process. Contact us today online or call us on +1 844 290 6312. We are here to help.
You may be interested in reading about.
Advice Package
Comprehensive immigration advice tailored to your circumstances and goals.
Application Package
Designed to make your visa application as smooth and stress-free as possible.
Appeal Package
Ensure you have the greatest chance of a successful appeal. We will represent you in any case.

Fast Track Package
Premium application service that ensures your visa application is submitted to meet your deadline.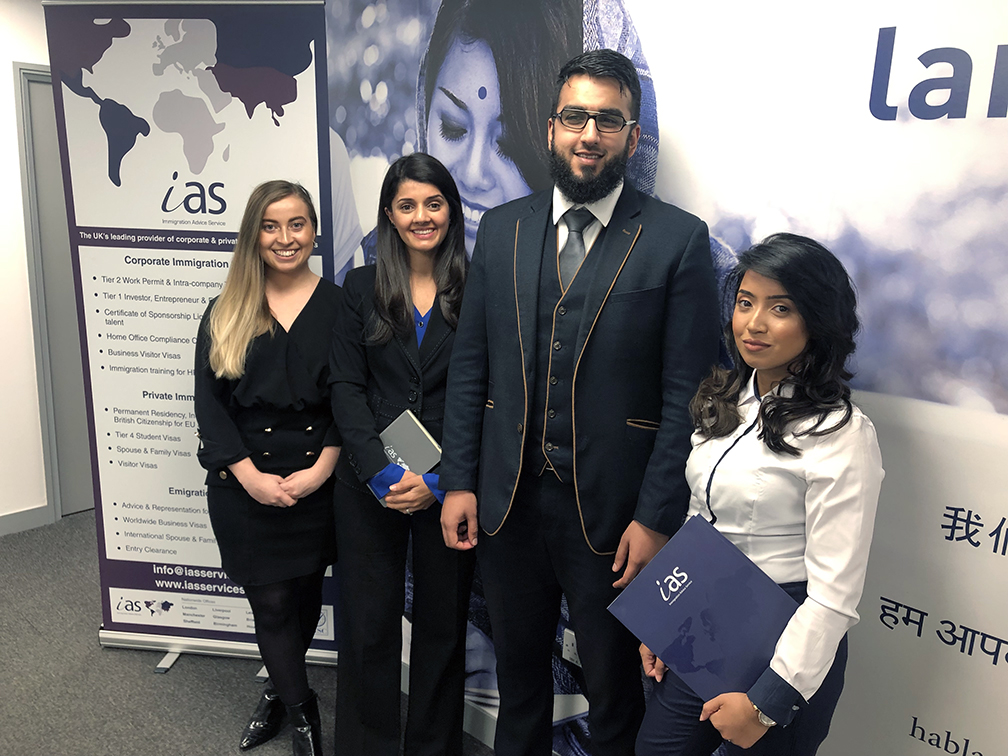 The Advice Package
During this untimed Advice Session with our professional immigration lawyers in London, you will receive our comprehensive advice, completely tailored to your needs and your situation.
Request the Advice Package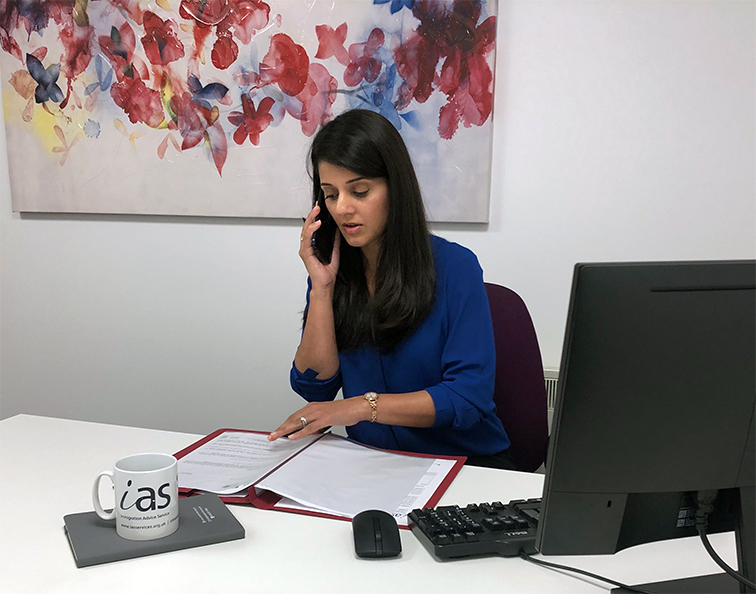 The Application Package
With our Application Package, your dedicated immigration lawyer will advise you on your application process and eligibility. Your caseworker will then complete and submit your forms to the Home Office on your behalf.
Request the Application Package
The Appeal Package
By choosing our Appeal Package, you can rely on our lawyers' legal knowledge and experience to ensure you have the highest chance of a successful appeal. We will also fully represent you in any hearings/tribunals.
Request the Appeal Package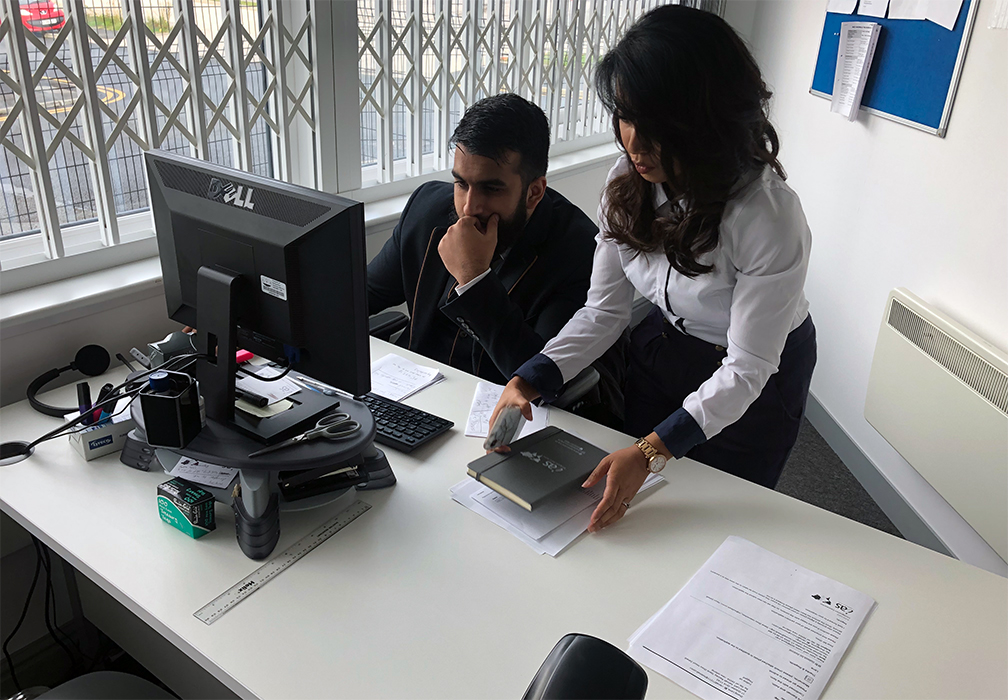 The Fast Track Package
Our Fast-Track Application Package is a premium service for those who need to submit their application in time with their deadlines. Your case will become a top priority for our lawyers and you will benefit from our highest-quality services.
Request the Fast Track Package
Frequently Asked Questions
Yes, a Canadian Permanent Residence Card allows permit holders to travel to most countries around the world, many of which allow visa-free travel. This might be especially useful to Sri Lankan citizens who do not have dual citizenship with another country, as the Sri Lankan passport can be quite restrictive for worldwide travel.
Provincial Nominee Programs are schemes that Canadian provinces introduce in order to nominate foreign skilled workers to work in their province.
The Express Entry route is an online system that organises applications for permanent residency in Canada. It ranks applications based on their CRS scores and every two weeks offers permanent residency to the highest scoring applications.
You are able to take part in both a Provincial Nominee Program and Express Entry.
Education, language proficiency, work experience, job offers, provincial nominations, and partner or familial ties all contribute to your CRS score.
If you have not done so already, you could look to receive a job offer from a Canadian company, or apply to become a Provincial Nominee. In some circumstances, it might be that your partner or family member can achieve a higher CRS score, so you could choose to have them apply instead and then you can be the sponsored family candidate.