Visa & Registration Checklist for Marrying a Non-EU Citizen in Ireland
A foreign national engaged to a non-EU Irish resident can apply for a Marriage Visa to enter Ireland and get married to their partner. Besides the visa criteria an applicant must meet, there are certain requirements that couples getting married in Ireland must fulfil before such marriage can be recognised.
For more information about the Ireland Marriage Visa, including how to apply and the steps to register your marriage, speak with one of our expert immigration lawyers. Call us at +353 061 518 025 or use the online contact form to contact us.
Step 1: Determine if You Require a Visa to Enter Ireland
If you are a foreign national intending to marry an Irish resident, it's vital to confirm whether you need a visa to enter the country. This largely hinges on your nationality and existing residency status.
If you are not a citizen of the EU or Switzerland, you must apply for the Ireland Marriage Visa. This visa is a Short Stay 'C' visa that allows foreign nationals in a relationship with an Irish resident or citizen to enter Ireland for a short period to get married to their fiance/fiancee.
"I'm very happy with the standard of training received on the OISC Level 1 course, i passed my exam. Thank you!"
"My application was approved and a huge weight has been lifted from our shoulders this year "
"We used this service for the spouse visa extension application to assure that all the information was valid and correct."
Step 2: Get the Marriage Registration Form or Licence
Before you begin the visa application process, you and your fiance/fiancee must notify the Registrar of Civil Marriages in Ireland about your intention to marry. This involves obtaining confirmation from the Registrar, indicating the date you formally communicated your plan to marry in Ireland.
Be aware that you must submit your application to the Registrar at least three months before your intended wedding date in Ireland.
To begin the marriage registration process, you must book an appointment with the HSE civil registration service. As long as one of you is a foreign national, you must attend an interview with the marriage registrar.
You must pay a non-refundable notification fee of €200 at the appointment. Be sure to come with relevant documents, including a valid passport, the original and photocopy of your birth certificate, proof of address dated within the last 3 months, and your PPS number.
You might need to answer questions regarding your relationship, marriage ceremony details, and witnesses. If you meet the requirements, the registrar will provide you with a marriage registration form valid for a duration of 6 months, starting from the date of your intended wedding.
Step 3: Gather Your Visa Application Documents
It's important to gather the required documents before submitting an application for a Marriage Visa. Here are the documents a visa applicant must provide:
A passport valid for at least six months after your intended date of departure from Ireland
Printed, signed, and dated application summary sheets
Two coloured passport-sized photographs with your name and visa application reference number printed on the back
An application letter explaining the reason for your trip to Ireland, how long you intend to stay, where you intend to stay, details of any family members in Ireland, and an undertaking that you will accept the conditions of your visa.
Details of your accommodation
Bank statements for the previous six months
Evidence of your intention to marry with any of the following:

Acknowledgement from the Registrar confirming the date of receipt of notification of intention to marry or
Marriage Registration Form (MRF)

Sufficient evidence of your relationship history with the following:

Proof of your prospective spouse having travelled to your country of residence on some occasions to visit you and
Proof of correspondence.
Divorce certificate if either party were married
Civil partnership certificate, final decree of dissolution, civil annulment, or civil death certificate if either party previously had a civil partner

Proof of your intention to return home with any of the following social or economic ties:

If employed, proof of 3 months' payslip and a letter from your employer
If you are a student, a letter from your school affirming that you study there and will return following your visit.
The title deed of any property you own or rent
Proof that you have dependent children or family members that you'll be returning home to.

Evidence of private medical insurance for the non-EEA national
Proof of previous visa refusals, if applicable
All documents submitted with your application must be in English or Irish and be original copies. Documents such as birth and marriage certificates will be returned to you afterwards, but others, like bank statements, will not be returned.
Step 4: Submit the Marriage Visa Application
You will need to submit an application online via AVATS. After completing the online application process, you will see a summary application form with details on what to do next, including how to submit your supporting documents.
Here is a guide on how the online application process proceeds after login into the AVATS portal:
Provide information about your nationality
State the reason for your travel
Pick the type of visa or preclearance you need. In this case, a Short Stay 'C' visa
Select your journey type, either a single or multiple-entry visa
Input passport details
Pick proposed travel dates for entrance and exit
Provide personal details, including birth date, family status, country of birth, current location, and telephone number
Input your unique application number
Provide biometric information
Provide immigration history and criminal record
Provide details of family members residing in Ireland
Provide details of your relationship with the Irish National and their current activity in the country
Input details of current employment or study status
Sign the statutory declaration form
Confirm your documents and information provided
View and print the application form
Additionally, you'll need to pay the marriage visa application fee. If applying for a single-entry visa, you will pay €60, but if you're getting a multiple-entry visa, pay €100. However, if you're from the following countries, you're exempt from paying the visa application fee:
Bosnia
Côte d'Ivoire
Ecuador
Indonesia
Jamaica
Kosovo
Kyrgyzstan
Montenegro
Morocco
North Macedonia
Peru
Serbia
Sri Lanka
Tunisia
Uganda
Zambia
Afterwards, you must submit the application. It's important to adhere to the instructions outlined in the application summary sheet and submit your supporting documentation together with the form.
Step 5: Receive a Decision
The Irish marriage visa application typically takes around eight weeks from submission to the application office to process. Applications are processed in the order they're received, which can differ by country; as such, the processing times may vary.
It can take longer time due to any of the following reasons:
During periods of high demand
If you submit incorrect documents,
Failure to provide the right information or evidence,
If your documents need to be verified because of a personal circumstance, such as a criminal conviction.
Step 6: Preparing for Border Control
The Ireland Marriage Visa only allows you to travel to Ireland and does not grant entry or stay privileges. As such, when you arrive in Ireland, present yourself at the Irish border control. You'll be required to display your passport, visa, and acknowledgement from the Registrar of Civil Marriages to an immigration officer at the border.
There's a possibility that you'll be asked for other essential supporting documents. To prepare for this, carry photocopies of the crucial documents in your marriage visa application. Border control officials will assess your documentation and details.
You'll be granted official permission to enter Ireland if they find everything satisfactory. However, in unfortunate cases with concerns regarding your application or the information provided, you can be denied entry into Ireland, even if you possess a valid visa.
Step 7: Getting Married in Ireland
There are two ways you can get married in Ireland: through a civil ceremony or a religious or secular ceremony.
For the civil marriage process, you'll require two witnesses aged 18 or above. The registrar who officiates the ceremony will subsequently sign the marriage registration form and register your marriage.
On the other hand, for a church, religious, or secular ceremony, you must bring the marriage registration form to your marriage ceremony. The respective religious or secular authority coordinating the ceremony will sign the form.
You must then use the form to register your marriage not more than one month after the ceremony.
Appeal Process if Your Visa is Denied
If your Marriage Visa application was denied, you will receive a letter from the immigration authorities stating the reason for the denial and if you are allowed to appeal the decision.
You must appeal within 2 months of receiving the refusal letter. Otherwise, the visa decision cannot be changed. In such cases, you will need to submit a new application.
The appeal process is free. To begin, write a letter stating that you want to appeal the decision. The letter must contain your personal information and visa application number.
In the letter, explain why you believe the decision should be changed and provide any new information that is important to your case. Afterwards, submit the appeal at the Visa Appeals Office address specified in the refusal letter.
Note that if your appeal is denied, you cannot appeal again for the same visa application. As such, it's important to prepare your documents carefully before submitting them.
Getting married in Ireland is a complex process involving several steps. To ensure you follow the process required by Irish law, it's advisable to get help from an experienced immigration lawyer.
Our lawyers at Total Law are experts in Irish immigration law and are dedicated to helping individuals successfully scale through the Marriage Visa application process. We will advise you on the steps to take, prepare your documents, and ensure your application adheres to regulations.
If you choose Total Law, you'll gain a supportive ally committed to your journey, making your dream of marrying your partner in Ireland a reality. Call us at +353 061 518 025 to get in touch with one of our immigration experts or fill out the online contact form to request a callback. We'll be glad to help.
Advice Package
Comprehensive immigration advice tailored to your circumstances and goals.
Application Package
Designed to make your visa application as smooth and stress-free as possible.

Fast Track Package
Premium application service that ensures your visa application is submitted to meet your deadline.
Appeal Package
Ensure you have the greatest chance of a successful appeal. We will represent you in any case.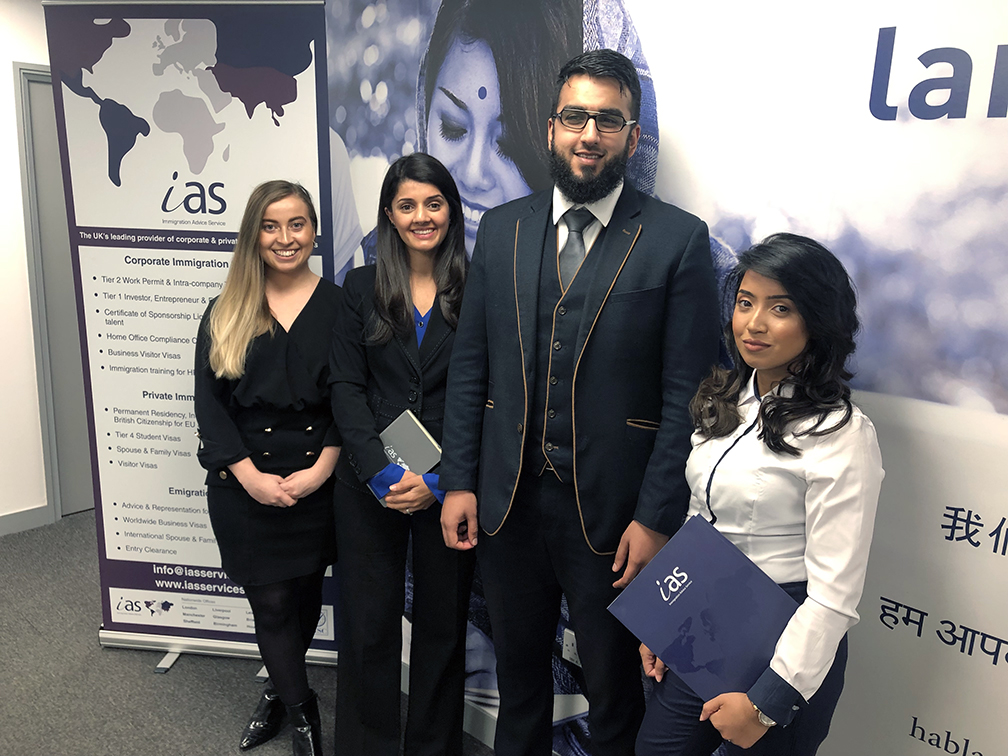 The Advice Package
During this untimed Advice Session with our professional immigration lawyers in London, you will receive our comprehensive advice, completely tailored to your needs and your situation.
Request the Advice Package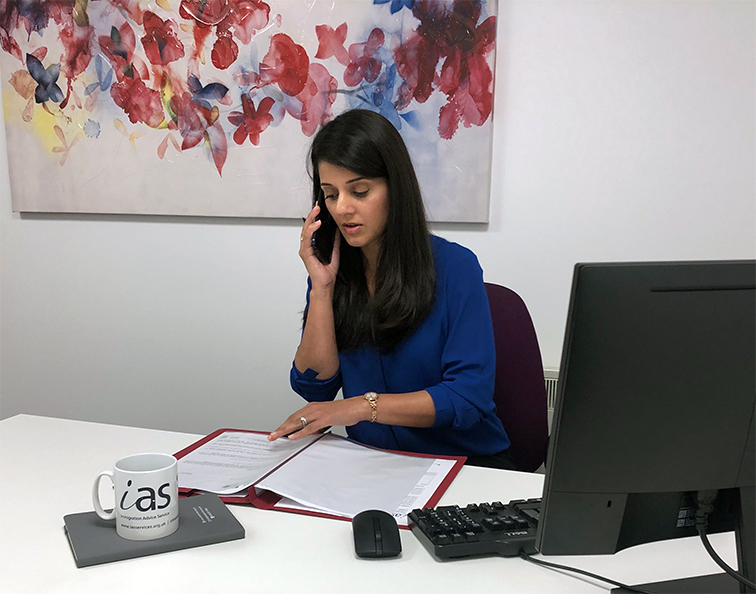 The Application Package
With our Application Package, your dedicated immigration lawyer will advise you on your application process and eligibility. Your caseworker will then complete and submit your forms to the Home Office on your behalf.
Request the Application Package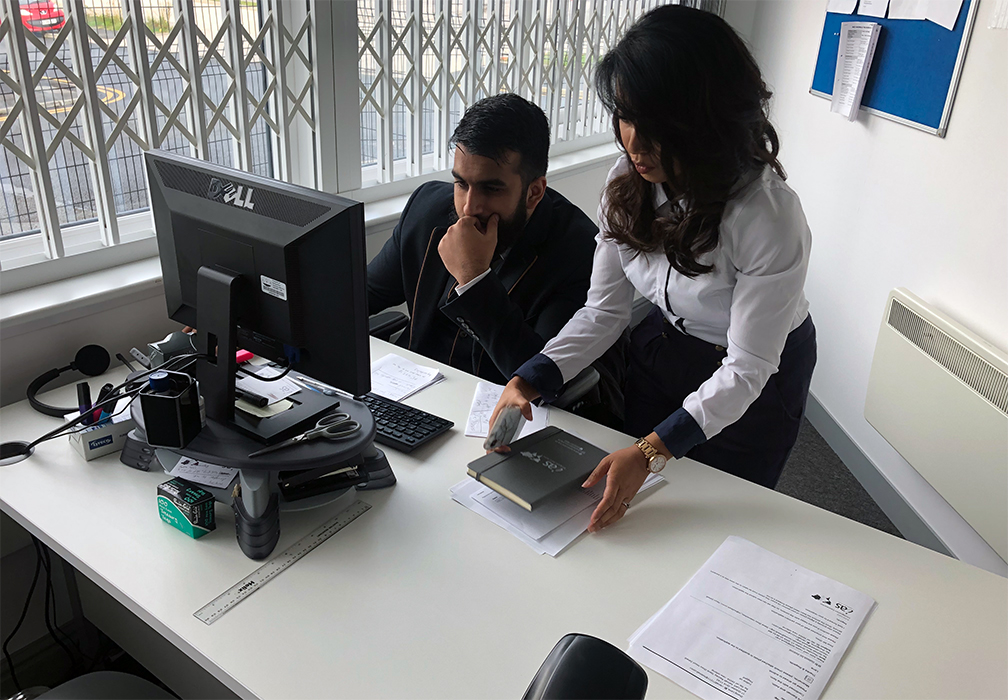 The Fast Track Package
Our Fast-Track Application Package is a premium service for those who need to submit their application in time with their deadlines. Your case will become a top priority for our lawyers and you will benefit from our highest-quality services.
Request the Fast Track Package
The Appeal Package
By choosing our Appeal Package, you can rely on our lawyers' legal knowledge and experience to ensure you have the highest chance of a successful appeal. We will also fully represent you in any hearings/tribunals.
Request the Appeal Package
Related pages for your continued reading.
Frequently Asked Questions
If you hold a Marriage Visa, you will not be allowed to work or take up paid employment. You'll also not be allowed to access public funds.
The marriage visa is categorised as a short stay 'C' visa, limited to a 90-day stay. Afterwards, you must go back to your home country. If you intend to settle in the country with your Irish spouse, you can apply for the (Join Family) Long Stay 'D' Visa after you arrive in your country.
Yes. Any individual who gets married in Ireland, whether a visa-free national or visa-required national, must register their marriage with the civil authorities.
You may need a visa to get married in Ireland, depending on your country of origin. Here is a list of visa-required countries.
| | | |
| --- | --- | --- |
| Afghanistan | Albania | Algeria |
| Angola | Armenia | Azerbaijan |
| Bahrain | Bangladesh | Belarus |
| Benin | Bhutan | Bosnia and Herzegovina |
| Burkina Faso | Burundi | Cambodia |
| Cameroon | Cape Verde | Central African Republic |
| Chad | Colombia | Comoros |
| Congo (Brazzaville) | Congo (Democratic Republic of) | Cote D'Ivoire (Ivory Coast) |
| Cuba | Djibouti | Dominican Republic |
| Ecuador | Egypt | Equatorial Guinea |
| Eritrea | Ethiopia | Faroe Islands |
| Gabon | Gambia | Georgia |
| Ghana | Great Britain (UK) – Protected Person | Guinea |
| Guinea-Bissau | Haiti | Hong Kong (SAR) Document of Identity |
| India | Indonesia | Iran |
| Iraq | Jamaica | Jordan |
| Kazakhstan | Kenya | Korea (North) |
| Kosovo | Kuwait | Kyrgyzstan |
| Laos | Lebanon | Liberia |
| Libya | Madagascar | Malawi |
| Mali | Marshall Islands | Mauritania |
| Mauritius | Micronesia | Moldova |
| Mongolia | Montenegro | Morocco |
| Mozambique | Myanmar | Namibia |
| Nepal | Niger | Nigeria |
| North Macedonia, Republic of | Oman | Pakistan |
| Palau | Palestinian National Authority | Papua New Guinea |
| People's Republic of China | Peru | Philippines |
| Qatar | Refugees or Stateless persons without a 1954 Convention Travel Document | Russian Federation |
| Rwanda | Sao Tome and Principe | Saudi Arabia |
| Senegal | Serbia | Sierra Leone |
| Somalia | South Sudan | Sri Lanka |
| Sudan | Suriname | Syrian Arab Republic |
| Tajikistan | Thailand | Timor-Leste |
| Tunisia | Turkey | Turkmenistan |
| Uganda | Tanzania | Uzbekistan |
| Venezuela | Vietnam | Yemen |
| Zambia | Zimbabwe | |
Be aware that this list can undergo frequent changes, so it is recommended to verify with an immigration lawyer for the most current information.