Work Visa for a Doctor France
If you are looking to recruit a medical professional from outside France to join your workforce and address the French medical labour shortage, there are essential steps you must follow.
For specialist immigration advice, help with the permit application process, and support with any other legalities relating to recruiting medical staff from abroad, call Total Law at +44 (0)333 305 9375 or contact us online today.
Overview of Employing Doctors to Work in France
The healthcare industry in France is continuing to grow and many employers are finding themselves with shortages in certain specialities, especially in more rural areas in France.
If you are finding it difficult to recruit within France, you may have to advertise your positions further afield to fill your staff shortages. You may also have improved success in recruiting abroad as medical professionals in France are highly respected and there is great appeal to international doctors to live and work in France.
International doctors can also enhance your healthcare offering by bringing diverse skills and experience, a variety of languages, and different cultural backgrounds to your centre.
However, recruiting and employing someone from outside the country are regulated by especially strict immigration standards and you will have to make sure that the candidate meets the requirements to legally work in France as a doctor. The employee will also need to apply for a number of documents to allow them to live and work in France.
"I'm very happy with the standard of training received on the OISC Level 1 course, i passed my exam. Thank you!"
"My application was approved and a huge weight has been lifted from our shoulders this year "
"We used this service for the spouse visa extension application to assure that all the information was valid and correct."
What Are the Eligibility Requirements?
The French government does not allow doctors to travel and practice medicine in France unless they meet strict requirements and qualifications.
The doctor must hold a medical degree from a nationally recognised university; these universities are institutions accredited and recognised by the educational authorities of the country they are based in.
Doctors who received their diploma from outside the European Union will have to contact the Centre National de Gestion, which will advise them on whether their qualification is recognised in France and how to proceed if it is not from a recognised institution.
They must have proof of 5 years of clinical experience and have finished their medical studies, completed their speciality, or be participating in a residency training programme, which qualifies them to practise in France.
Medical staff must have a certificate showing they have conformed to EU directives and be eligible to register with the French Medical Council and the Order of Physicians France; these eligibility criteria are:
A degree in medicine from an approved medical school
Aged under 40 years
No criminal history
Finally, any healthcare professional must have proof of being able to speak proficient French at least at level B2.
Nurses, Pharmacists and Other Medical Professionals
For each medical speciality, there are different official boards that the employee will have to register. Nurses will have to apply through the French Nursing Council and pharmacists will need to be licensed by the French Ministry of Health in order to practise, for example.
It is essential the medical professional you are employing has been registered with their relevant medical board.
What Permits Are Required?
European Union Citizens
Work and residence permits are not required for doctors who are from the European Union, the European Economic Area, or the Swiss Confederation. If the doctor you wish to hire is from within these regions, they will have to register with the French Medical Council, Order of Physicians France, and are then able to settle and work in France.
Non-European Union Citizens
Work Visa and Permit
If you are recruiting a foreign national who is from a country outside the European Union, European Economic Area, or the Swiss Federation (including medical staff from the United Kingdom), you will have to apply to the Ministry of the Interior for a work permit on their behalf.
In France, both the employee and employer have to complete an application, so the employee must also apply for a French work visa.
Residence Permit
Any foreign nationals who wish to work in France for more than 3 months will also need a permit to live in the country. A long stay visa equivalent to a residence permit (VLS-TS) allows the employee to live in the country between 3 and 12 months. With a VLS-TS, they will not have to apply for a resident permit until after one year.
French Work Permit Process for Medical Staff
If your new employee requires a permit to work in France, it is your responsibility as the employer to obtain a work permit from the French authorities.
As doctors and medical staff are listed on the French skills shortage list, you are not required to search within the French job market before advertising the role to international candidates.
Once you have found a candidate who is eligible to work in France as a doctor and given them a confirmed job offer, you will have to submit the application for a work permit at least three months before they are due to begin their new role.
If your work permit is issued, it will be emailed to you and the medical professional, and they will need to attach it to their long stay visa and residence permit/VLS-TS application.
As soon as your new employee has the work permit, work visa, and the correct long stay visa or resident visa, they will be allowed to start working immediately.
Information Required for a Work Permit
In order to submit your work permit request to the French authorities, you will have to provide:
Information on the role you are recruiting for or the reasons for recruitment of the foreign practitioner
Your new employee's details, such as their passport, CV, and any qualifications or certificates required for the role
Details of the job you are offering, such as duties required
The proposed employment contract
The requested supporting documents
Once your request is submitted, it is important that you check the information entered and provided is compliant.
Considerations for the Work Permit
When the French authority is considering your work permit, they will review:
The levels of employment in that profession and region to check if you are filling a job role that can't be filled with the French labour force; although, medical staff are listed on the French skills shortage list
How well the foreign employee's experience and qualifications meet the job role
How compliant your application is with employment legislation, social protection and regulatory conditions
Whether the employment contract and pay are comparable to similar employees in your company, and the pay is not less than the national minimum wage
Any arrangements you have made to allow the foreign employee to access accommodation
If Your Application Is Rejected
If your application is rejected, you will have two months to submit any of the following administrative or legal appeals:
An informal appeal to the authority who made the decision (free)
An appeal to the Minister of the Interior
An annulment before the administrative court
The foreign employee will not be allowed to practise or do paid work during the appeal process and will have to wait for their work permit to be approved before they start their position.
Processing Fees
If the employment contract is for longer than three months and allows first entry or first admission to stay as a salaried employee, you will have to pay an employer tax when the work permit is issued.
The amount payable varies depending on how long the work contract is:
More than 12 months: 55% of the foreign employee's salary up to a maximum of 2.5x the monthly French minimum wage (for example, in May 2023, the minimum wage was €4,368)
More than 3 months and less than 12 months: €74 to €300 depending on the gross monthly salary of the employee
This fee is paid at the same time the company pays their annual VAT.
Validity of the Work Permit and Renewing
The work permit will allow the medical professional to practise in France for the duration of time the French authority has granted them; however, the permit can be renewed if their work contract is extended.
You will have to submit a renewal request for the employee two months before it expires and submit further documentation to support the renewal:
Four copies of the Form Cerfa no. 15186*02
Their previous three pay slips or an excerpt of their DADS or DSN
A new fixed-term, permanent or amended employment contract
If the employment levels change and the role they are in is no longer on the skills shortage list, you will have to provide evidence that you have tried to find a candidate in the French labour market.
The Talent Passport
To address the recruitment shortage in the medical sector, the government plans to introduce a medical talent passport, which applies to non-EU doctors of any speciality, midwives, dental surgeons and pharmacists.
France already has a multi-year talent passport and it is one of the easiest routes to permanent residency in France. The foreign employee must provide evidence of:
A permanent or fixed-term employment contract for 12 months or more with a French employer
Their higher education or 5 years of professional experience
Gross annual pay 1.5x the national minimum wage, which in May 2023 was €53,836.50
The talent passport has been introduced to circumnavigate the complications of applying for a resident permit. It is the foreign employee's responsibility to apply for a talent passport.
It would be for the healthcare professional and their family and applies for up to four years and can be renewed.
Arranging for the Family of the Employee to Come to France
Work or Residence Permit
A work or residence permit does not automatically allow the foreign employee to bring their family with them to France.
Any families from outside the European Union, European Economic Area, or the Swiss Federation will have to apply for a family residence permit independent of the primary employee's visa.
Once the employee has been granted their work and residence permit, the family members must separately qualify and apply for their family residence permit ("regroupement familial"), France Family visa for dependents, School-Going Minor visa for children, or any other applicable long stay visa.
There are different conditions depending on the primary foreign employee's permit; for example, if their spouse has been in France for at least 18 months with a residence permit, or if their spouse has a long stay visa – EU care.
Talent Passport
If your employee were to apply for a talent passport, they would be able to bring their spouse and children for the same amount of time. In this case, the primary applicant would have to include their marriage certificate in their application and the spouse would receive a resident permit for the same length of time.
Since 2013, France has recognised same-sex marriages and any accompanying family are unrestricted by gender.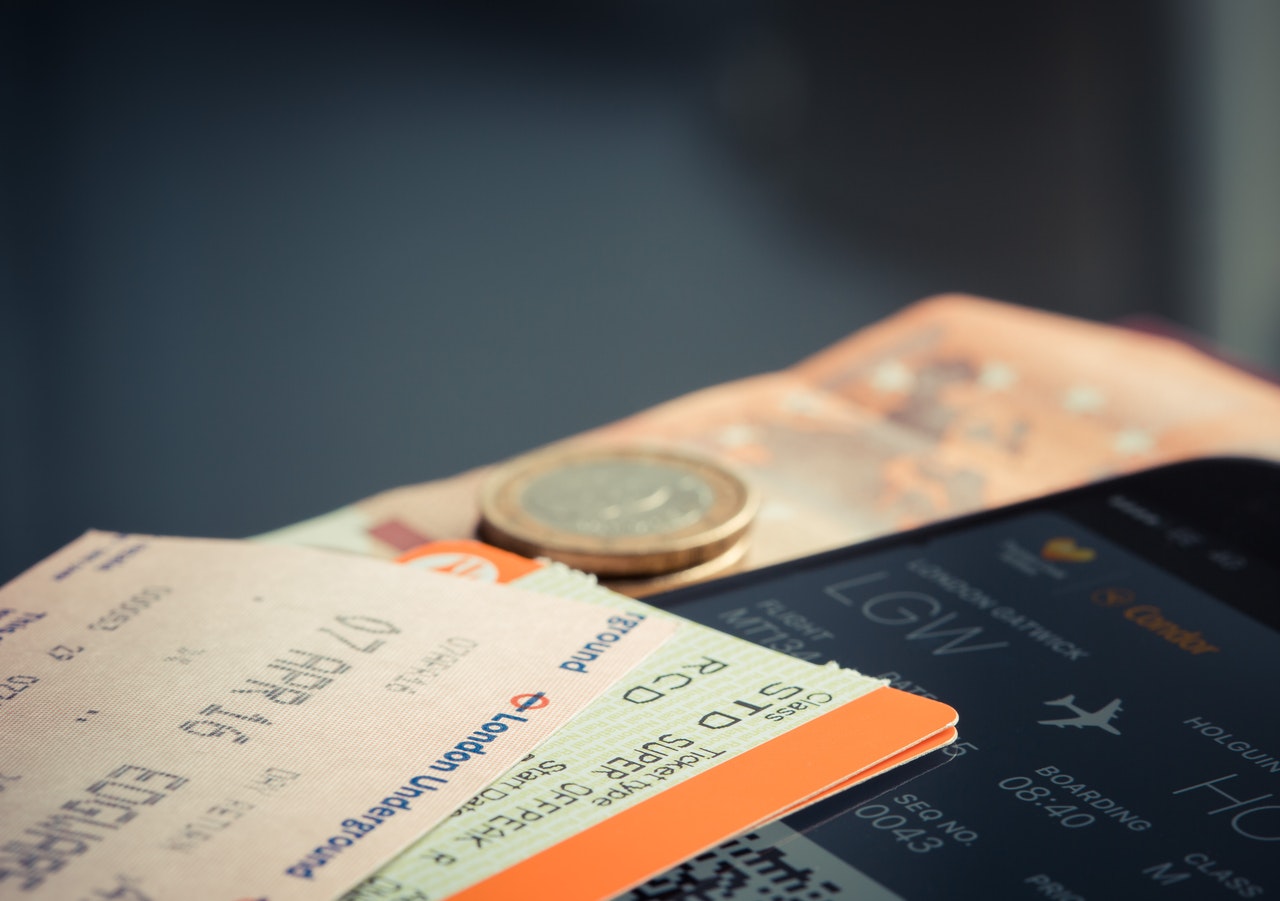 Our Team At Total Law Can Help Your Business
The process of bringing foreign nationals and their families from outside of France is complex and has many conditions depending on the person's home country, qualifications, length of stay, and also the condition of the employment market.
If you are trying to recruit from outside the French labour market, support from an immigration expert can ensure you can find someone and fill your recruitment needs smoothly, and legally, and have your company working at full capacity as soon as possible.
Total Law can guide you in each legal step of hiring international talent and ensure you apply for the correct permits and visas for your primary employee and any dependents they wish to bring.
For bespoke support and advice in your international recruitment, call Total Law today at +44 (0)333 305 9375, or contact us online, to speak to our experienced immigration lawyers.
Advice Package
Comprehensive immigration advice tailored to your circumstances and goals.
Application Package
Designed to make your visa application as smooth and stress-free as possible.

Fast Track Package
Premium application service that ensures your visa application is submitted to meet your deadline.
Appeal Package
Ensure you have the greatest chance of a successful appeal. We will represent you in any case.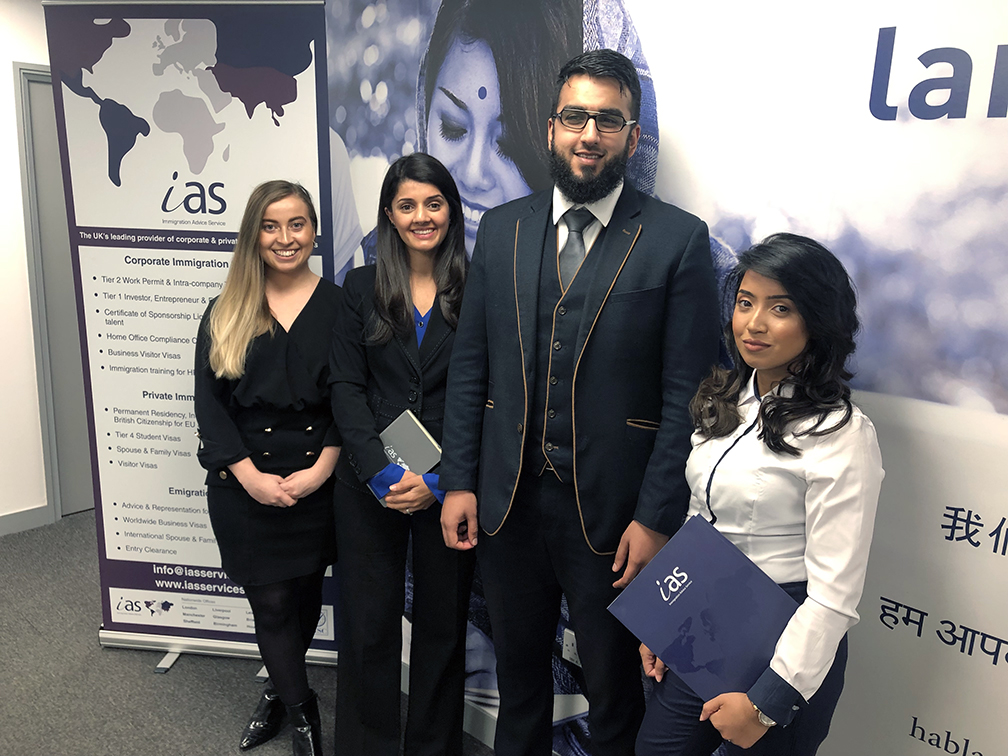 The Advice Package
During this untimed Advice Session with our professional immigration lawyers in London, you will receive our comprehensive advice, completely tailored to your needs and your situation.
Request the Advice Package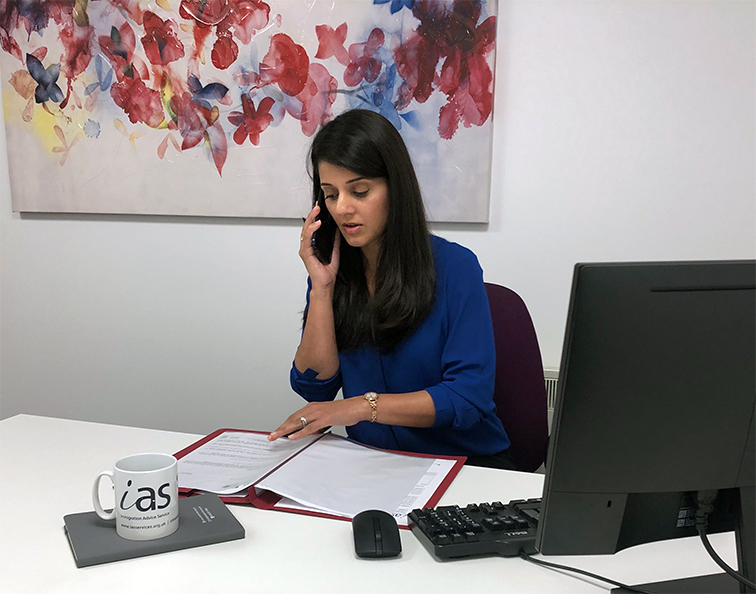 The Application Package
With our Application Package, your dedicated immigration lawyer will advise you on your application process and eligibility. Your caseworker will then complete and submit your forms to the Home Office on your behalf.
Request the Application Package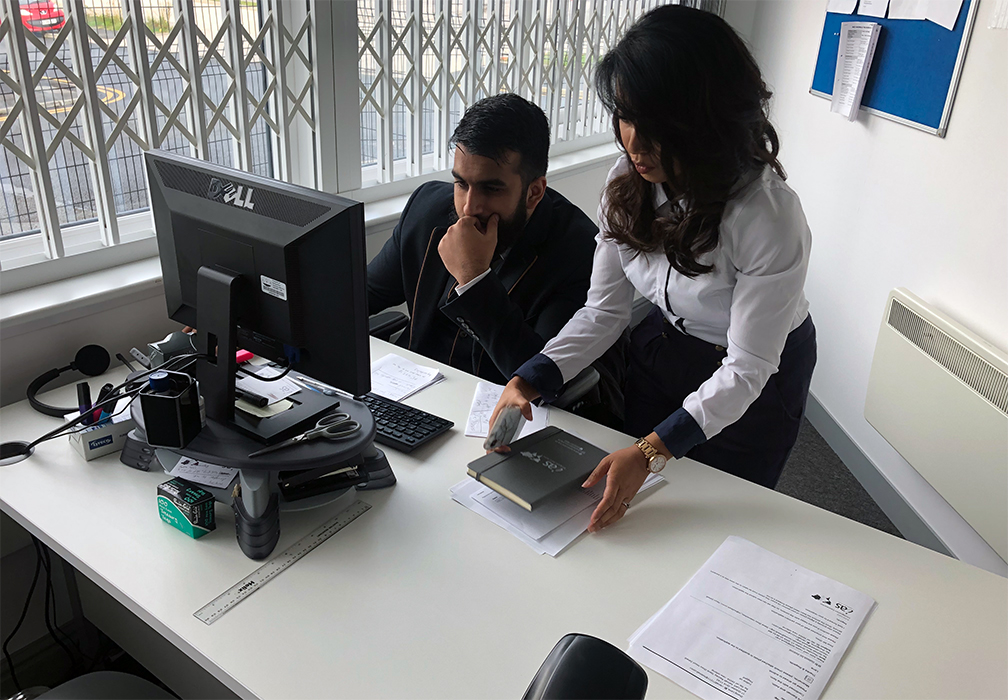 The Fast Track Package
Our Fast-Track Application Package is a premium service for those who need to submit their application in time with their deadlines. Your case will become a top priority for our lawyers and you will benefit from our highest-quality services.
Request the Fast Track Package
The Appeal Package
By choosing our Appeal Package, you can rely on our lawyers' legal knowledge and experience to ensure you have the highest chance of a successful appeal. We will also fully represent you in any hearings/tribunals.
Request the Appeal Package
Related pages for your continued reading.
Frequently Asked Questions
France has a working holiday visa, where tourists are able to work for a limited amount of time, usually under 12 months. The working holiday is only renewable for people in Canada.
Typically, a tourist will have to apply for a work visa in order to start working.
Yes, an employee will need a confirmed job offer and work permit from their new employer to apply for a work visa.
There are no immigration quotas relating to employment permits or visas; however, French political parties are beginning to increasingly discuss this issue.
The length of a work visa for doctors will depend on the length of their employment contract. Medical staff who are in France on a travel passport will be able to stay in France for up to 4 years and can reapply once it expires.
A doctor can only bring their family if they are working in France with a talent passport. If they travel to France with a normal work visa and work permit, their family will have to apply separately for a visa they are eligible for.
If someone has lived in France for at least 5 years, without interruption, under an eligible residence permit, they can apply for a resident card. They must also have personal health insurance, earn at least minimum wage, and be integrated into French society.
The French government reports that visa applications usually take 15 days but can be extended up to 45 days in exceptional circumstances.