France (ICT) Intra-Corporate Transferees: Seconded Employees
The France Intra-Corporate Transferee (ICT) residence permit allows non-EU multinational companies to temporarily transfer employees to work in a branch of their company or partner company in France. Seconded employees must apply for a Long-Stay visa at the French embassy or consulate in their country of residence.
For more details on transferring an overseas employee to France, speak to one of our immigration lawyers. You can reach us at +44 (0)333 305 9375 or contact us online.
France (ICT) Intra-Corporate Transferees (Seconded Employees) - Overview
The France Seconded Employee ("Salarié détaché ICT") residence permit is designed for employees of a foreign company who need to carry out high-expertise assignments or senior management functions in France.
The ICT residence card is valid for up to three years and is non-renewable. Seconded employees are considered temporary workers. Therefore, they must leave France at the end of three years or switch to another salaried employee residence permit to remain in the country.
Employees on transfer to France for a short-term assignment of less than three months do not need a residence card. They'll only need to apply for the ICT Long-Stay visa (VLS-TS).
"I'm very happy with the standard of training received on the OISC Level 1 course, i passed my exam. Thank you!"
"My application was approved and a huge weight has been lifted from our shoulders this year "
"We used this service for the spouse visa extension application to assure that all the information was valid and correct."
Intra-Corporate Transfer Eligibility Criteria
For an overseas employee to be eligible for secondment to France, they must meet the following criteria.
The employer outside the European Union and the French company must belong to the same group.
The employee must be a specialist, senior manager, or trainee employee.
They must have held a senior role in the group for at least three months.
They must have an employment contract with their home company detailing the terms of the secondment.
They must have the required professional qualifications for the secondment role.
The transferee must earn a salary equivalent to the same occupation in France.
Employees of Algerian nationality do not need an ICT visa. They are granted a work permit in advance once they have a valid employment contract. Upon arrival in France, they'll obtain a renewable Temporary Worker Certificate of Residence for one year.
Employer Requirements for Seconding Employees to France
If you're a foreign employer looking to post workers in France, you must meet the following requirements.
Your business must operate a genuine, duly registered business in your home country.
Your company must belong to the same international group as the French host company.
You must complete Cerfa no. 15619 (Form 15619) – a document justifying the need for the Intra-Corporate Transfer residence card. Your employee will use this to apply for their residence permit.
You must prove that the employment complies with French labour laws. Seconded employees are subject to the mandatory regulations in the first 12 months. From the 13th month, they become subject to the full scope of French labour laws.
Types of ICT Residence Permits
Based on the duration of their stay, there are two main types of ICT residence permits for seconded employees.
Seconded Employee Long-Stay ICT visa (VLS-TS): A VLS-TS visa marked "Internal Corporate Transferee" (salarié détaché ICT) or "ICT trainee" (stagiaire ICT) is issued to employees seconded to work or participate in a training course in France for four to twelve months. Employees must regularise their visas within three months of arrival in France.
ICT Multi-Annual Residence Card (carte pluriannuelle détaché ICT): Employees seconded to work in France for over 12 months will be issued the Muti-Annual Residence Card, which is valid for up to three years.
Requirements To Obtain the Seconded Employee Long-Stay Visa (VL-TS)
When applying for the Seconded Employee Long-Stay ICT visa, employees must provide the following documents:
Completed, signed, and dated VLS-TS visa application form (CERFA no. 14571*05).
A completed form (CERFA no. 15619*01) indicating the details of the employment contract and the need to apply for an ICT residence permit.
A passport or travel document issued within the past ten years and valid for up to three months after the expiration of your visa.
Two recent passport-sized photographs.
Duly signed employment contract detailing the terms of employment and deployment to France, including salary.
Proof of gross salary equal to or higher than the national minimum wage.
Proof of relationship between overseas employer and host French company.
Proof of seniority level in the company (at least six months).
Proof of medical travel insurance.
Criminal background certificate.
Proof of accommodation in France.
Proof of payment of Long-Stay visa application fee.
Applicants must provide certified French translations of documents in other languages.
Requirements To Obtain ICT Seconded Employee Residence Card
The SecondedSecodned Employee residence card allows foreign employees of a multinational company to stay in France to carry out a work contract for a maximum of three years. To apply for the Seconded Employee residence card, employees must meet the following criteria:
Should be a foreigner (the only exemptions are Algerians and Europeans).
Should have a Long-Stay visa or must have obtained the ICT Seconded Employee Long-Stay visa (VLS-TS).
Should have proof that they have come to provide expertise or occupy a senior management role in France.
Should have a valid employment contract and occupy a senior position for at least six months.
Applicants must submit the following supporting documentation when applying for an ICT residence card.
Long-Stay visa or residence permit.
Passport (copies of biometric and stamped pages).
Three passport-sized photographs
Form Cerfa no. 15619*01, which should be filled and signed by the non-EU employer (you will also provide the supporting documents required in this form).
Proof of residence in France (must be dated less than three months).
Employment agreement with the foreign employer.
Proof that the overseas employer and the French host company belong to the same group of companies.
Proof of at least six months of seniority in the company.
Proof of qualification for the role the employee will perform in France.
For regulated professions, evidence that the employee meets the necessary regulatory conditions.
Proof of sufficient means – bank statements and payslips to show that they earn a salary equivalent to that of the same role in France or at least 1.8 times France's national minimum wage.
Mobile Intra-Corporate Transferee Card
Non-European Union employees already on a secondment posting in an EU member state do not need to apply for another Long-Stay visa when transferred to France. They only have to apply for a Mobile ICT card at the Prefecture, where they'll be based in France. The residence permit will be marked "Mobile ICT seconded employee."
To work in France after a first posting to another European Union member state, employees of non-EU companies must:
Have a valid Intra-Corporate Transferee residence permit from an EU member state.
Have an employment contract amended to include their posting to France and the corresponding remuneration.
Provide evidence that their home company belongs to the same group as their host French company.
Proof that they have sufficient resources to support themselves throughout their stay in France.
Seconded employees on a second posting to France for less than 90 days do not need to apply for a mobile ICT card. Their host EU company will notify the relevant French Labour Inspectorate ahead of their posting.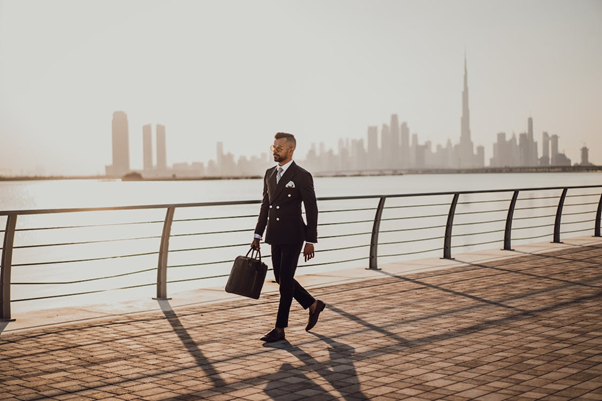 Applying For an ICT Seconded Employee Permit In France
Overview
To obtain the ICT residence card, an employee must be a valid holder of a Long-Stay visa. Seconded employees must apply for a Long-Stay visa at the French consulate or embassy in their country of residence.
It's best to apply for the visa at least three months before the expected travel time. The steps to applying for a Long-Stay visa (VLS-TS) include:
Complete the online application on France's Visas website.
Make an appointment with your local visa application centre.
Attend the appointment and submit the completed application form, biometric information, and supporting documents. Pay the visa application fees.
Use the reference number to track your application and prepare for travel.
Holders of the Seconded Employee Long-Stay visa must validate their visa online via the French Ministry of Interior's official website. This must be done within three months of arrival in France.
For seconded employees who will be staying in France for more than 12 months, they must apply for the ICT residence card at the Prefecture closest to them once they arrive in France.  This must be done within two months of arrival in France to avoid the withdrawal of your permit.
Validating ICT Employee Long-Stay Visa as a Residence Permit
If the employee's secondment is for less than 12 months, the employee will be issued a VLS-TS marked "Intra-Corporate Transferee." They must validate it within three months of arriving in France at the French Ministry of Interior's website.
This step is vital to remaining a legal resident in France. To validate your visa, you must provide the following information on the validation portal.
Your visa information
Your address in France
Your date of arrival in France
Your credit/debit card details for the online payment of the residence permit fee.
Failure to validate your visa within three months of arriving in France makes you an illegal resident and can lead to the withdrawal of your permit.
Rights And Benefits of Seconded Employees In France
France's regulations regarding the secondment of employees now offer more rights and benefits to seconded foreign workers. They include:
Equal remuneration: It is no longer sufficient for seconded workers to receive at least France's minimum wage. The French labour administration now mandates foreign employers to pay seconded employees salaries and benefits equivalent to those of locals performing the same tasks under French employment. These include:
Paid leaves.
Overtime payments.
Insurance.
Other industry-specific allowances and benefits.
Work hours: The maximum working hours for a seconded worker is 35 hours per week and six days per week.
Business expenses: Foreign employers must cater for the accommodation, meals, professional fees, training fees, transport, and other business expenses incurred during the secondment.
Seconded employment is subject to these mandatory regulations in the first twelve months of secondment. Aside from these conditions, employees remain subject to the labour laws of the employer's country of residence. However, all French labour administration laws apply to seconded employees from the 13th month of secondment.
Cost of Intra-Corporate Transferee Residence Permit
The cost of an ICT residence permit includes:
€99 Long-Stay visa application fee.
€200 Multi-annual Intra-Corporate transfer permit tax.
€25 stamp duty charge.
You'll pay the Long-Stay visa fee during your visa application at the French consulate in your home country. You'll pay the residence permit tax and stamp duty to the French Immigration and Citizenship Office (OFII – Office français de l'immigration et de l'intégration) when you receive your permit.
The same costs apply to your accompanying family members. €99 for each Long-Stay visa and €225 for your spouse's residence permit.
ICT Residence Permit Application Processing Time
The processing time for a Seconded Employee Long-Stay visa is typically 10 – 30 days. However, it's best to start the application at least three months before your planned travel date. It will take the Prefecture between 1 and 2 months to process your Intra-Corporate Transfer residence card.
Renewing An ICT Residence Card
A seconded employee can renew their permit if the secondment posting is extended, provided the cumulative duration of stay does not exceed three years. You must submit a residence card renewal application at least two months before your card expires. You must also submit the relevant supporting documents proving the extension of the secondment posting.
The seconded employee must return to their home country at the end of the secondment. If the secondment was for three years, they must observe a six-month cooling-off period before applying for a new ICT permit.
Taking Family With You?
An Intra-Corporate Transfer permit holder can bring their spouse and dependent minor children along to France under the "accompanying family" procedure. Each family member must apply for a Long-Stay visa at the French embassy or consulate in their home country.
Your spouse will then apply for a temporary residence permit at the Prefecture upon arrival in France. They'll be issued a Multi-annual permit marked "Intra-Corporate Transfer – Family" (Salarié détaché ICT – Famille). The permit allows your spouse to work throughout your secondment regime.
Your dependent children will only require a residence permit once they turn 18.
Seconded Employee To Permanent Residency In France: Is It Possible?
An ICT employee posting is mandatorily a temporary residence. Therefore, seconded employees cannot obtain permanent resident status in France. However, they can change their residence status if there's a change in their professional situation.
The holder must apply to the Prefecture for a change of status at least two months before the expiration of their current permit. They must also submit proof that they meet the conditions for the new residence permit requested.
How Can Total Law Help?
Complying with all regulatory policies regarding secondment is essential when seconding an employee to France. It'll determine the approval or refusal of your employee's residence permit application, so it's advisable to seek professional guidance.
Total Law immigration lawyers are always available to help you. We will guide you in submitting the necessary notices, completing relevant forms, and gathering supporting documentation.
Call us at +44 (0)333 305 9375 or contact us via our website for immediate assistance.
Advice Package
Comprehensive immigration advice tailored to your circumstances and goals.
Application Package
Designed to make your visa application as smooth and stress-free as possible.

Fast Track Package
Premium application service that ensures your visa application is submitted to meet your deadline.
Appeal Package
Ensure you have the greatest chance of a successful appeal. We will represent you in any case.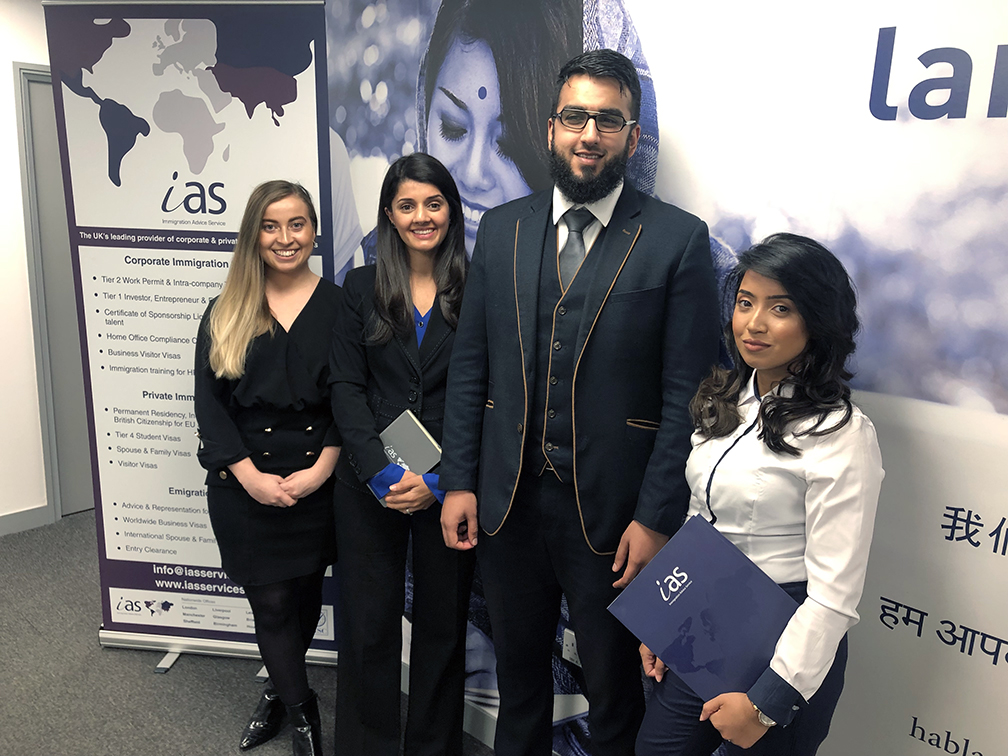 The Advice Package
During this untimed Advice Session with our professional immigration lawyers in London, you will receive our comprehensive advice, completely tailored to your needs and your situation.
Request the Advice Package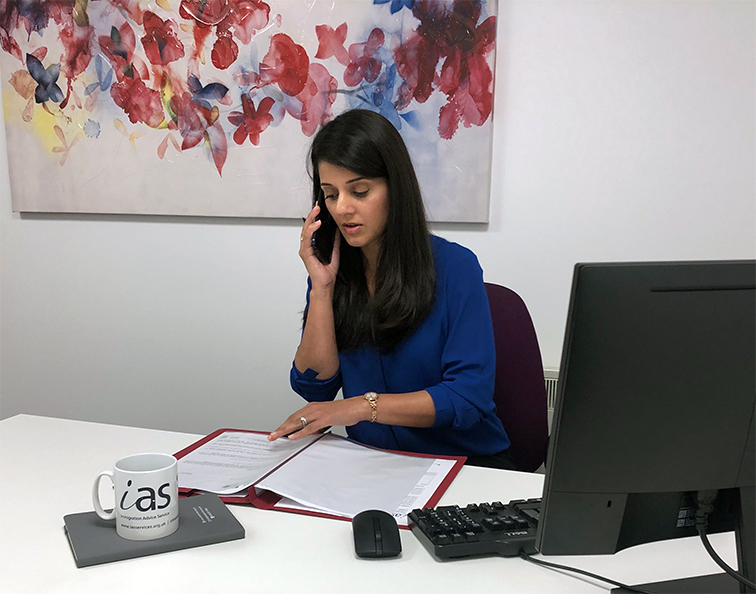 The Application Package
With our Application Package, your dedicated immigration lawyer will advise you on your application process and eligibility. Your caseworker will then complete and submit your forms to the Home Office on your behalf.
Request the Application Package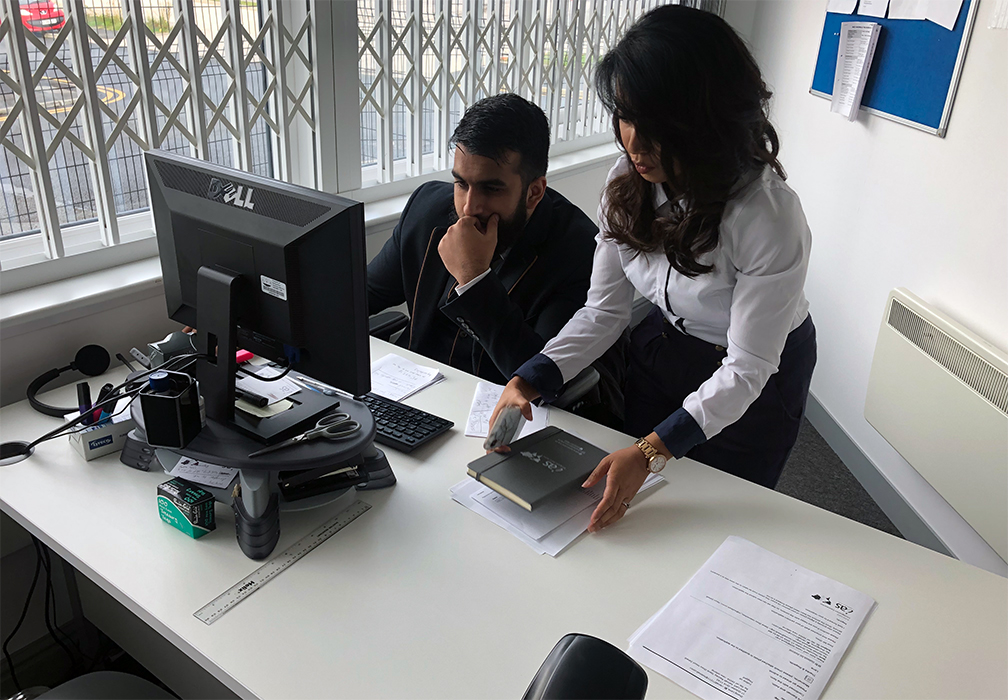 The Fast Track Package
Our Fast-Track Application Package is a premium service for those who need to submit their application in time with their deadlines. Your case will become a top priority for our lawyers and you will benefit from our highest-quality services.
Request the Fast Track Package
The Appeal Package
By choosing our Appeal Package, you can rely on our lawyers' legal knowledge and experience to ensure you have the highest chance of a successful appeal. We will also fully represent you in any hearings/tribunals.
Request the Appeal Package
Related pages for your continued reading.
Frequently Asked Questions
Employees seconded to France do not need to apply for a work permit. Their validated Long-Stay VLS-TS or Multi-annual residence permit serves as a work permit.
A secondment duration can be anywhere between three months and three years.
Yes, a seconded employee can extend their stay if the initial secondment period lasts less than three years. The extension cannot extend beyond a cumulative period of three years.
Yes, each industry in France has its specific labour inspectorate (Inspection du travail) with attendant regulations and guidelines. They are:
Labour inspectorate for all activities except agriculture and transport.
Labour inspectorate of agricultural social laws.
Labour inspectorate in the transport industry.
You must interface with the one relevant to your industry when seconding employees in France.