France Sport & Performer Visas
If you are a professional athlete or sports-related professional who wants to visit France to take part in a training programme or sporting event, you will need to apply for a France Sport Visa.
For assistance and direction with your application for a French visa, get in touch with Total Law at +44 (0)333 305 9375.
An Overview Of France Sport & Performer Visas
The France Schengen Sports Visa allows people to exit their home country and enter France or any other Schengen country to attend and take part in sporting events. Within 180 days, the permit may be extended for an additional stay of 90 days.
To acquire a France Sport Visa, there are certain requirements and criteria that applicants will need to ensure they meet the criteria of the pathway.
It is important to note that processing times may be long, so applicants should allow enough time before they plan to travel to France, especially if required to attend an interview at the French embassy or consulate.
Your visa could also be denied even if you fulfil the conditions, usually because of risks of overstaying your visa or inability to financially sustain yourself while in France.
"I'm very happy with the standard of training received on the OISC Level 1 course, i passed my exam. Thank you!"
"My application was approved and a huge weight has been lifted from our shoulders this year "
"We used this service for the spouse visa extension application to assure that all the information was valid and correct."
Attending a Tournament Or a Sports Event: What Visa Is Needed?
For short-term stays in France, applicants should apply for a Short-stay Schengen Visa; this type of visa allows the holder to travel around the Schengen region, which includes France, for up to 90 days throughout a 180-day period.
You can apply for a Short-stay Schengen Visa at the relevant French Embassy or Consulate in your home country.
Not all athletes or performers may be required to obtain a valid visa to enter the Schengen Area. For example, there are several conditions in which a visa waiver may be issued, such as the applicant's nationality, whether the applicant is already in possession of a Schengen Visa, whether the applicant is in possession of a long-stay permit or the particular status of the foreign national.
Moving To France As a Sportsperson Or a Performer: What Visa Is Needed?
If an applicant is joining a French team or club as a sportsperson or is a performer, they can apply for one of the following types of Schengen Visa or Permits:
Long-Stay Schengen Visa
This Schengen visa is required for stays in France that last longer than 90 days. Professional athletes who plan to compete in competitions or extended training programmes may need to apply for this type of visa.
The conditions for obtaining a Long-Stay Schengen Visa differ based on the reason for your stay.
Residence Permit for Athletes
The Residence Permit is valid for one year and can be renewed. Professional athletes who have contact with a French sports club or team are eligible to apply for this permit.
Please note that Residency Permits are not the same as visas. For long-term visits of extended periods, applying for a Residence Permit is necessary.  Applicants must apply for a Residence Permit if they intend to stay in a Schengen nation for longer than a year.
Temporary Long-stay Visa
This visa is valid for between 3 and 6 months. This type of visa is ideal for athletes who are visiting France for a brief training or competition trip.
France Athlete & Performer Visa Eligibility Criteria and Documents Required
France Sport Visas can come in two varieties:
Sport Visa for Athletes (for athletes pursuing a training programme or are competing).
Sports Visa for Support Staff (support personnel such as coaches, trainers, and officials are eligible to apply for this type of visa.)
The following individuals are eligible to apply for a France Sport Visa:
Professional athletes competing in a sporting event in France will need a letter of invitation from the French athletic event organiser, as well as evidence of income and confirmation of their professional status from their national sports federation.
Professional coaches travelling with professional athletes require a copy of their coaching agreement, proof of coaching credentials and a document confirming their position as a coach from the French event organiser.
Sports officials in charge of planning or officiating a competition in France must have a letter from the French sporting event organisers to verify their status, an official confirmation letter from their national sports federation, and evidence of eligibility for the sporting event.
Photographers and sports journalists should provide proof of the work assignment and evidence of qualifications.
Sports students require a confirmation letter from the education provider and a copy of a valid Student Visa.
Sports volunteers taking part in a sports-related project should have a letter from the French organisation that confirms their sports association.
Other documents and requirements include:
Reside in the nation in which the application is being submitted (unless you are living abroad on a residence permit).
Valid passport.
An A4 copy of the data page from your passport.
Personal covering letter, which includes an explanation of why the applicant wishes to enter French territory and their plans for the duration of the stay.
A travel booking showing arrival and departure dates
Travel Insurance
Evidence of accommodation in France. For example hotel reservation receipt, invitation letter, or rental contract
Proof of financial subsistence via bank statements or a sponsorship letter
It is important that all required documentation is factually accurate and submitted with the application otherwise your application could be rejected.
How to Apply For a France Sport Visa
When applying for a Sport Visa is it important to have the correct documentation before submitting an application and ensure you are applying for the right visa category.
The application can be submitted online or via a French Visa Application Centre. Any fees must be paid at the time of application. You may be required to attend an interview to give your biometric information and answer questions about your plans in France.
It is advisable to apply at least one month in advance and you should not make any travel arrangements until your Sport Visa has been approved.
Fees and Processing Times for a France Sports Visa
The France Schengen Sports Visa generally costs €40 for minors under the age of twelve and €80 for adults. However, some applicants may be exempt from the fee so it is advisable to reach out to an immigration specialist to confirm the exact costs.
The processing time for the France Sports Visa can depend on the volume of applications at the relevant embassy consulate, past travel history, the legality and authenticity of the documents you use to submit your application, and the number of entries. Typically, the application is handled within 15 business days, although may take up to 30 to even 90 days depending on extreme circumstances.
How Total Law Can Help
Applying for a France Schengen Sports Visa is a tough and complicated process, and getting your application refused can have a lot of negative repercussions. To make the application process as easy as possible, receiving the help of an expert immigration lawyer is best advised to ensure a successful application.
Here at Total Law, our immigration lawyers can offer bespoke advice and they can assist you in determining whether you qualify for the visa, have the necessary paperwork and are submitting the strongest possible visa application on your behalf.
We are always available to offer support and respond to any of your enquiries or worries.For more information on how we can help, contact us at +44 (0)333 305 9375 for immediate guidance.
Advice Package
Comprehensive immigration advice tailored to your circumstances and goals.
Application Package
Designed to make your visa application as smooth and stress-free as possible.

Fast Track Package
Premium application service that ensures your visa application is submitted to meet your deadline.
Appeal Package
Ensure you have the greatest chance of a successful appeal. We will represent you in any case.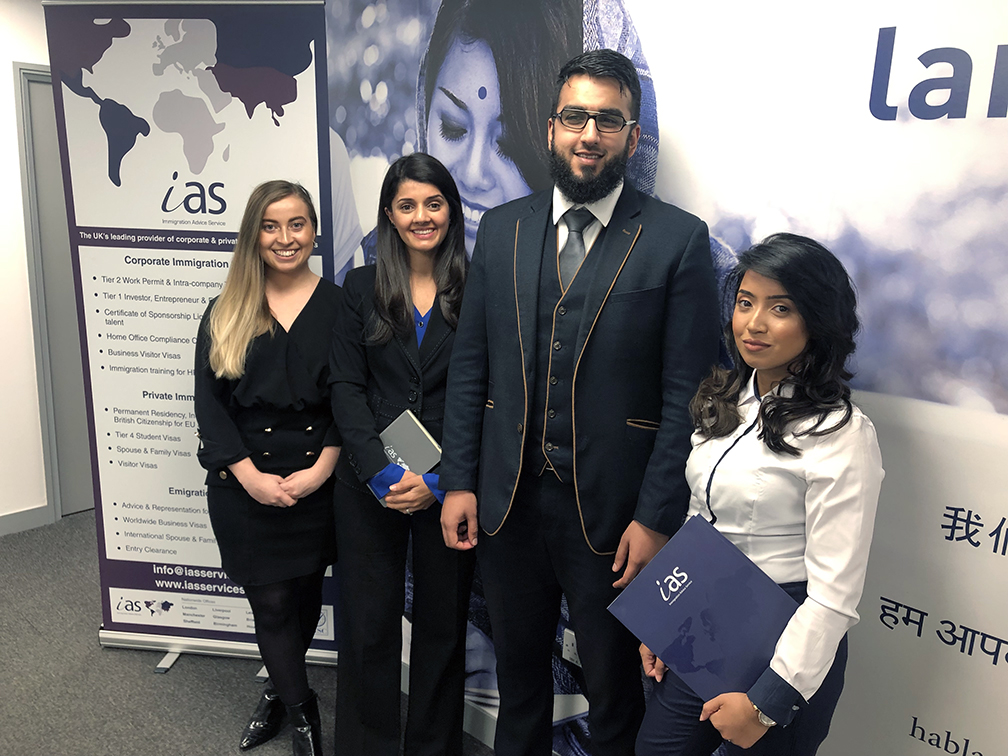 The Advice Package
During this untimed Advice Session with our professional immigration lawyers in London, you will receive our comprehensive advice, completely tailored to your needs and your situation.
Request the Advice Package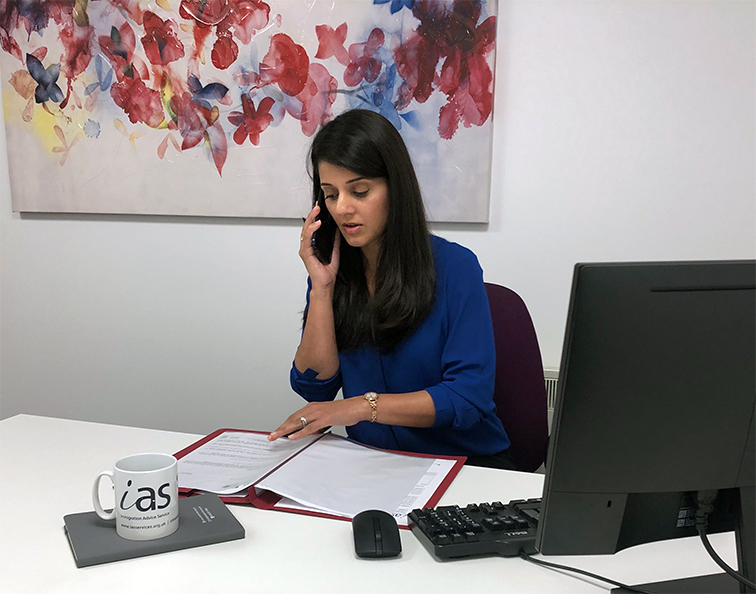 The Application Package
With our Application Package, your dedicated immigration lawyer will advise you on your application process and eligibility. Your caseworker will then complete and submit your forms to the Home Office on your behalf.
Request the Application Package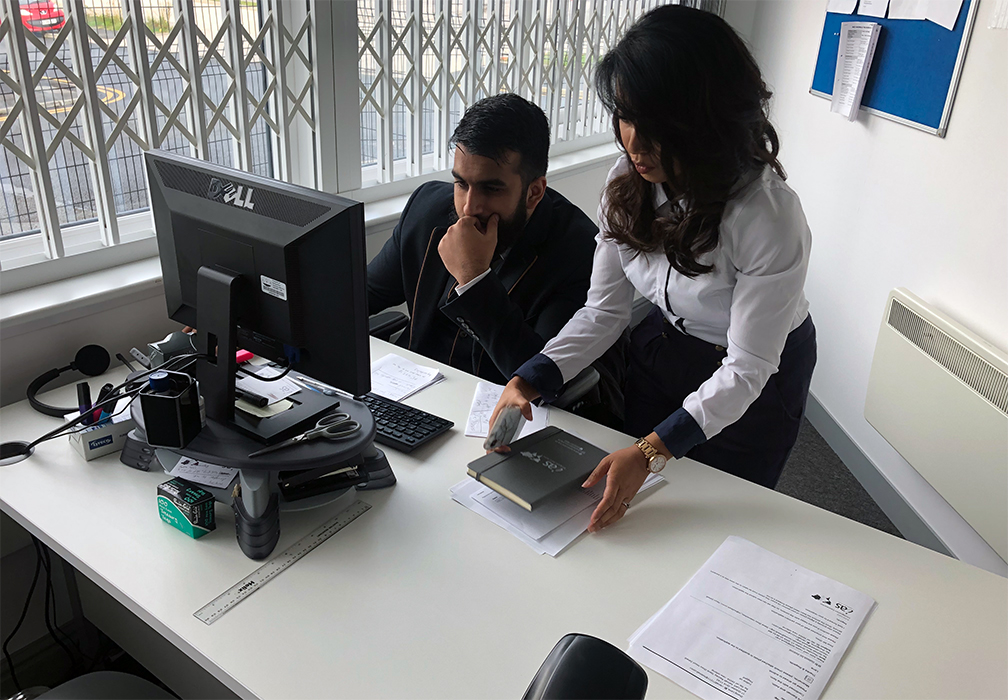 The Fast Track Package
Our Fast-Track Application Package is a premium service for those who need to submit their application in time with their deadlines. Your case will become a top priority for our lawyers and you will benefit from our highest-quality services.
Request the Fast Track Package
The Appeal Package
By choosing our Appeal Package, you can rely on our lawyers' legal knowledge and experience to ensure you have the highest chance of a successful appeal. We will also fully represent you in any hearings/tribunals.
Request the Appeal Package
Related pages for your continued reading.
An invitation letter from the relevant body in France, proof of participation in a sports event or training, evidence of financial subsistence, proof of accommodation, and evidence of medical insurance are the documents needed for an invitation to France for a Sports Visa.
If you have a France Schengen Sports Visa, you can work in France. There are, however, certain limitations as you can only work for the sports organisation that invited you to France. If you wish to work for a different company in France, you will need to first obtain an employment contract and a different type of visa.
There are also restrictions on how long you can work in France, depending on the length of your Sports Visa. You may, for example, only be able to work a specific number of months or hours each week.