France Tourist Visa (Short Stay Visa)
A French Tourist Visa permits holders to travel to France for short stays of up to 90 days. You may also travel to other Schengen countries with a French Tourist Visa.
Whatever the reason for your visa application Total Law can help you with the process. Contact our expert immigration lawyers today on +44 (0)333 305 9375 or get in touch through our online contact form.
Who Needs a Tourist Visa to Visit France?
Foreign nationals who are not citizens of one of the 27 Schengen countries will need a Tourist Visa to enter France for a period of less than 3 months.
This visa is intended for short stays in France for tourism, private visits, business trips or medical care. Anyone with a French Residence Permit or Long Stay Visa will not require a Tourist Visa.
It is permissible for the holder of this Short Stay Visa issued in France to cross the border into other Schengen countries although it does not automatically entitle the holder to do so. You will have to satisfy border control that you have sufficient financial means to support yourself while you are in the country.
Although it is possible to apply for a Short Stay Visa for business trips you cannot engage in paid professional activity while in France on this visa.
However, you can attend trade fairs, conferences or seminars relating to your profession. If you need to attend a specialist clinic or receive medical treatment from the French healthcare system you can use a Tourist Visa.
"I'm very happy with the standard of training received on the OISC Level 1 course, i passed my exam. Thank you!"
"My application was approved and a huge weight has been lifted from our shoulders this year "
"We used this service for the spouse visa extension application to assure that all the information was valid and correct."
What Are the Requirements to Apply for a Tourist Visa to France?
The general eligibility requirement for a Tourist Visa is that your stay must not exceed 90 days in any 180-day period. You can either remain in the country for the entire 90 days or make several trips. However, you must not go over 3 months in any 180-day period. After 90 days you must leave France.
The documents needed for a Tourist Visa are as follows:
Valid passport issued within the last 10 years, containing at least two blank pages
Recent standardised photograph
Residence permit from your country of residence if you are not a national of that country
Proof of purpose of visit
Evidence of a return ticket
Three latest bank statements as evidence of funds to support you during your stay
Proof of accommodation or sufficient financial resources to cover accommodation expenses
Travel health insurance covering medical and hospital expenses with a minimum of €30,000 cover
You must have sufficient financial resources to pay for your accommodation and other expenditures while in France. If you are staying with a private individual you will need €32.50 per day. With a hotel reservation, you need €65 per day while without proof of a hotel booking, you need €120 per day.
The authorised length of stay for a Tourist Visa is 90 days in a 180-day period. This can take the form of one visit of 90 days or several shorter visits over 180 days which must not exceed 90 days in total.
The exact length of stay allowed on your Tourist Visa will be indicated on the visa sticker under 'duration of visit'.
If you believe that your stay in France will exceed the 90-day allowance you should apply for a Long Stay Visitor Visa. This will allow you to remain in the country for longer than 3 months but not exceeding one year. During this time you are not allowed to engage in any professional activity.
A temporary Long Stay Visa may be appropriate when your stay exceeds 90 days but a year-long visa is not necessary.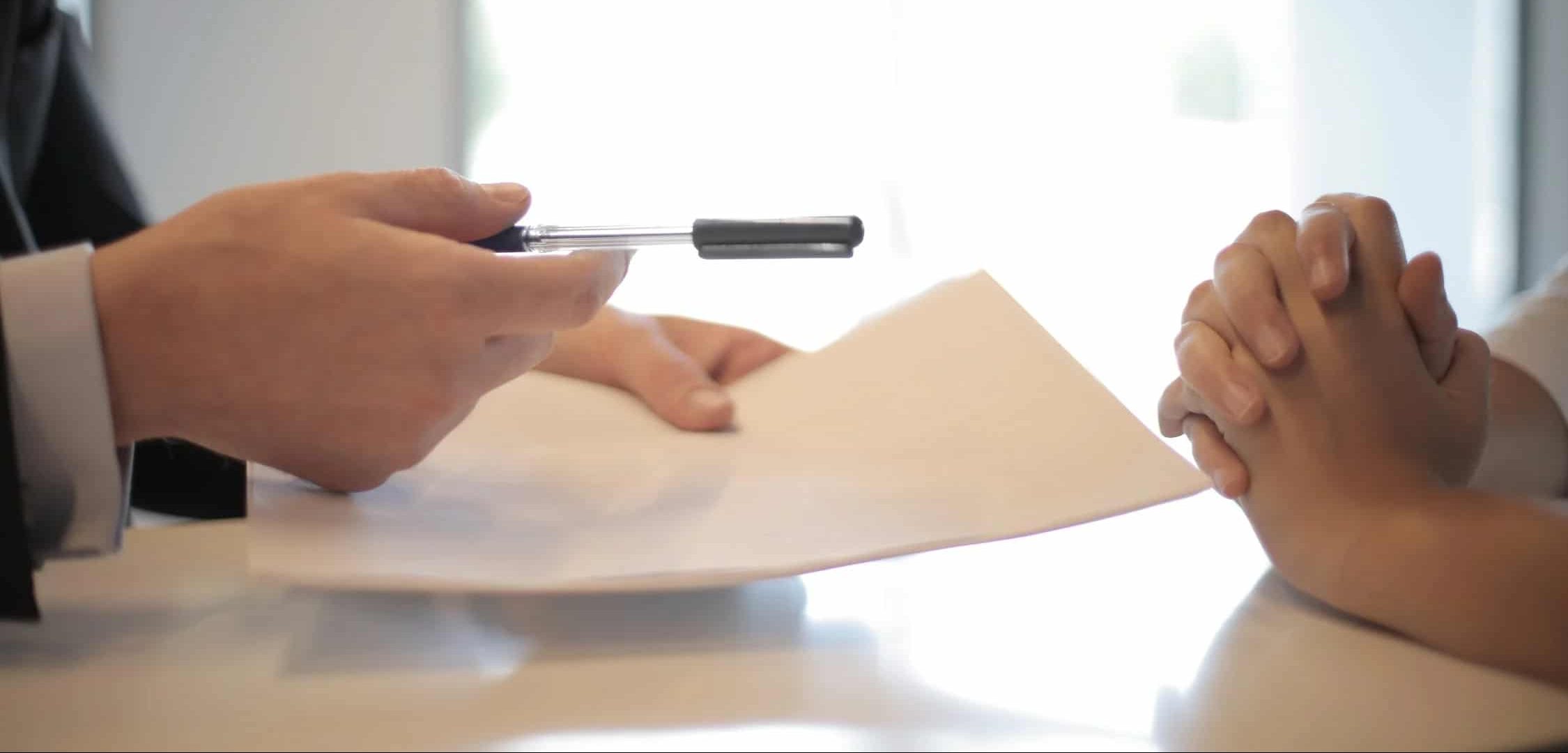 How to Obtain a French Tourist Visa
In the first instance, you will need to establish if your nationality requires a visa to visit France. If you do then you will have to complete the application for a Short Stay Visa.
Applications are done via the France-visas.gouv.fr website which will indicate the required supporting documentation. These documents will depend on your nationality, country of residence and the reason for your stay.
You should complete the Tourist Visa application no earlier than 3 months before your intended visit to France. Applications must be submitted no later than 2 weeks before your planned visit or you risk your visa not being approved in time for your travel.
If you are having trouble filling in the visa application form or are unsure of which documents you need to provide contact Total Law on +44 (0)333 305 9375 or via our online form. We will offer professional, expert advice on the application process so you get your visa on time.
When you have completed the application form you must make an appointment at the French consulate or embassy in your home country. You may be directed to a visa application centre. These centres support the consulates in some countries with the administrative procedures relating to visas.
At your visa application appointment, you will have your biometric data taken. This consists of scanned images of your photo and fingerprints.
Once your Tourist Visa application has been submitted it typically takes around 15 days for a decision to be taken on whether to grant the visa. However, in some instances, the decision may take up to 45 days depending on the circumstances.
How Much Is the French Tourist Visa Fee?
The cost of a Tourist Visa for a visitor to France is €80 but will be chargeable in the currency specified by the consulate or embassy of your home country. The amount payable in local currency is subject to change according to exchange rate fluctuations.
As part of the Short Stay Visa application process, you need to provide proof of your financial situation. This ensures that you will have enough funds to support yourself while in France including paying for accommodation and that you will have sufficient resources to travel back to your home country.
You will also require travel health insurance as part of your visa application so you will need to factor this into your budget.
Grounds for Refusal of Tourist Visa France
There are several reasons why you may be refused a visa or why a Tourist Visa may be revoked after it has been issued.
You stop meeting the conditions for the visa
You engage in work without the proper work authorisation
You disturb the public order of the country
Your actions indicate that you intend to stay in France
The prefecture where you are staying or where your visa is checked will decide if your visa is to be refused or revoked. You will be informed in writing of the reasons for refusing your Tourist Visa. It is your right to have recourse to an appeal through the prefecture or to the French Ministry of the Interior.
It is also possible to file a petition for an appeal with the Deputy Director of Visas. This must be done before you can appeal for annulment of the decision with the administrative judge for the region.
If your Tourist Visa application is refused, you will not receive a refund of your application fee. The fee is to cover the administrative cost of examining the visa application and is not based on the decision of whether it is to be granted.
You can apply again for a Short Stay Visa for France but you must take note of the reasons given for the initial refusal and make the necessary amendments to your new application.
If you have heard nothing about your visa application within two months of submission this is considered an implicit decision of refusal. Short Stay Visa refusal decisions can be appealed in the first instance before the Deputy Director of Visas before appealing to an administrative judge.
Extending Tourist Visas
A Tourist Visa can only be extended in very exceptional circumstances. When requesting an extension to your visa you must show proof of the serious personal or situational circumstances that prevent you from leaving the country. The Covid pandemic is an example of when Short Stay Visas were extended.
As a rule, the Tourist Visa you hold must not have expired at the time you request an extension and you must have been in France for less than 90 days.
How Can Total Law Help You?
The experienced consultants at Total Law can help you with the application process for entering France with a Tourist Visa. Our up-to-date knowledge of the immigration process will greatly improve your chances of securing this Short Stay Visa first time saving you time and money.
Whatever your reasons for visiting France our experts can guide you through the forms, advise you on supporting documents and provide vital information. We're here to make your visa application as smooth and stress-free as possible.
Contact our advisors at Total Law on +44 (0)333 305 9375 or fill in the online contact form today.
Advice Package
Comprehensive immigration advice tailored to your circumstances and goals.
Application Package
Designed to make your visa application as smooth and stress-free as possible.

Fast Track Package
Premium application service that ensures your visa application is submitted to meet your deadline.
Appeal Package
Ensure you have the greatest chance of a successful appeal. We will represent you in any case.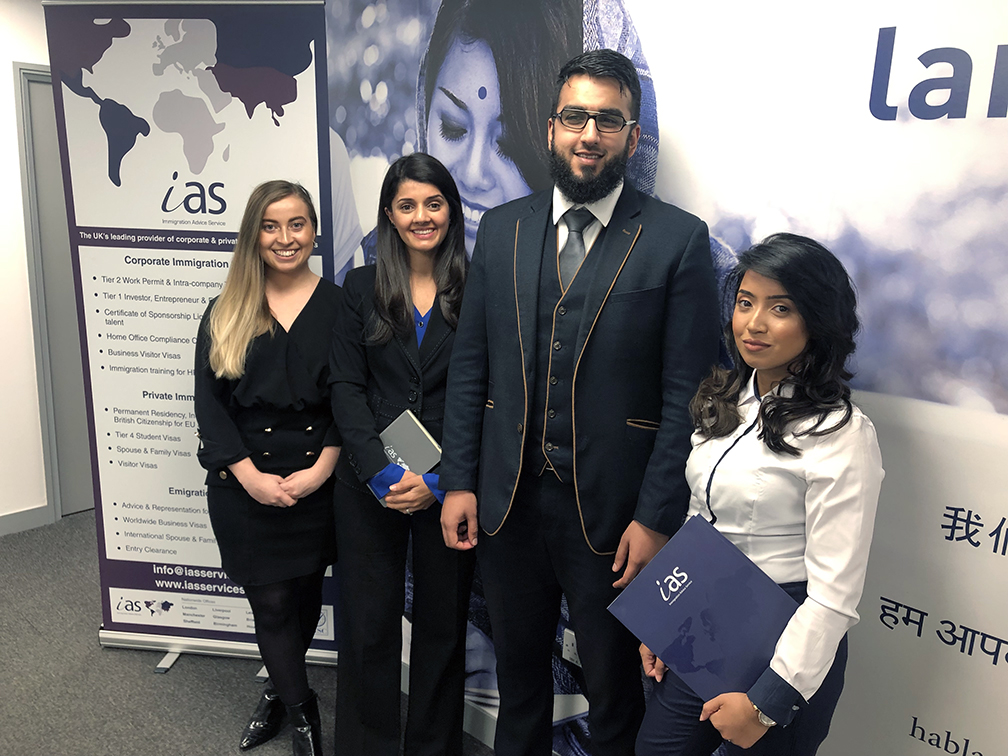 The Advice Package
During this untimed Advice Session with our professional immigration lawyers in London, you will receive our comprehensive advice, completely tailored to your needs and your situation.
Request the Advice Package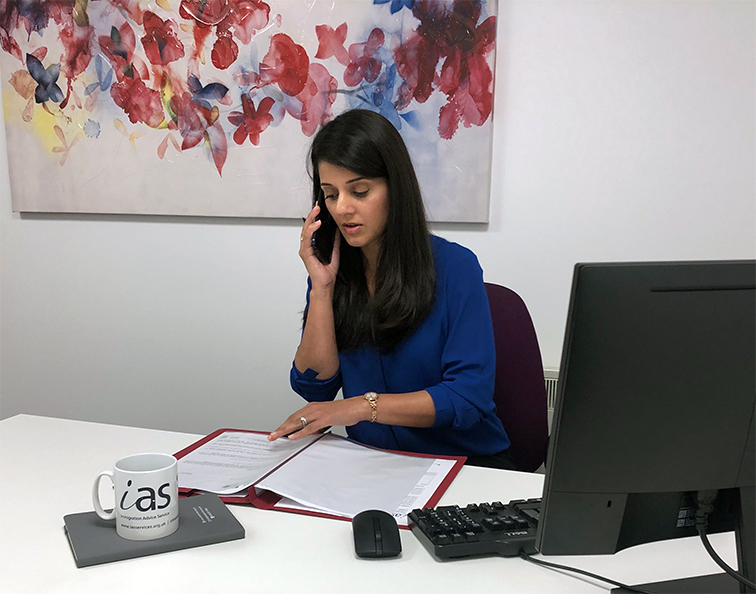 The Application Package
With our Application Package, your dedicated immigration lawyer will advise you on your application process and eligibility. Your caseworker will then complete and submit your forms to the Home Office on your behalf.
Request the Application Package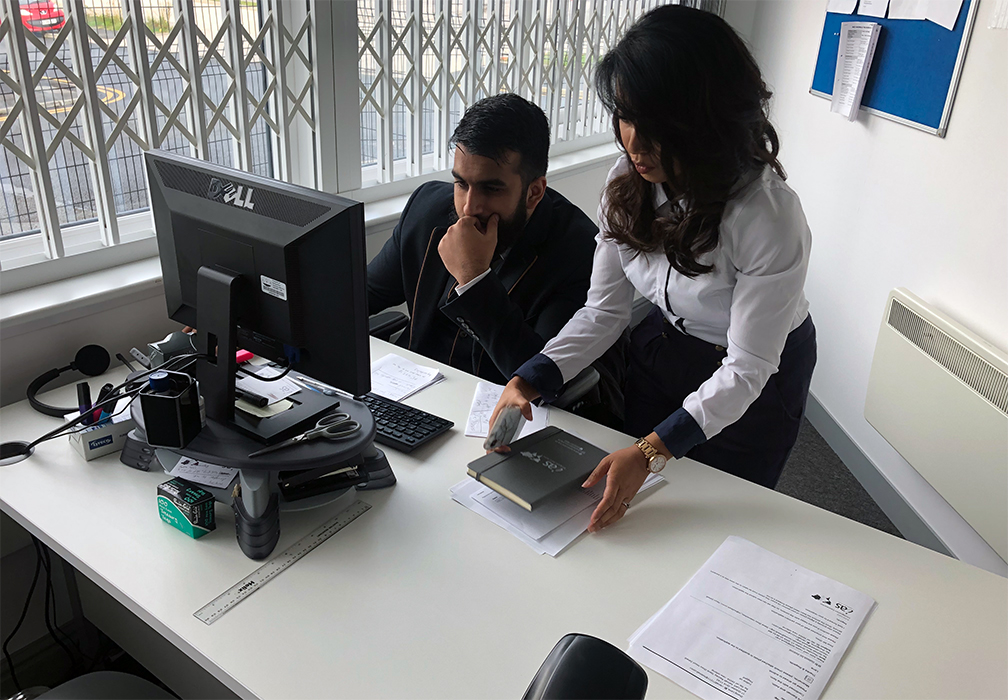 The Fast Track Package
Our Fast-Track Application Package is a premium service for those who need to submit their application in time with their deadlines. Your case will become a top priority for our lawyers and you will benefit from our highest-quality services.
Request the Fast Track Package
The Appeal Package
By choosing our Appeal Package, you can rely on our lawyers' legal knowledge and experience to ensure you have the highest chance of a successful appeal. We will also fully represent you in any hearings/tribunals.
Request the Appeal Package
Related pages for your continued reading.
Frequently Asked Questions
To help those with Short Stay Visas remain within the 90-day allowance in any 180-day period the website of the European Commission has created a calculator. This helps holders of these visas check how many days are left on their visas.
When you have filled out your application form for your Tourist Visa you will print it out along with your application receipt. You will need the originals for your visa application appointment along with your other supporting documents.
You can check the status of your Tourist Visa application at any time on the 'My Applications' area of the France-visas.gouv.fr website.