French Long Stay Visas
With the purpose of enabling the bearer to obtain a residence permit so they can live in France for a certain period of time, a long-stay visa allows foreign citizens to stay in France for more than three months.
Immigration consultancy services is Total Law's area of expertise. From helping with renewals to handling concerns with visa revocation, our knowledgeable staff can help you navigate the intricate process of acquiring a French long-stay visa. Get in touch with us at +44 (0)333 305 9375 to begin your French experience right now.
What Is The French Long-stay Visa & Who is It For
Definition and purpose of a long-stay visa
With the French long-stay visa, non-EU/EEA people can stay in France for up to a year and more than three months at a time. Its main purpose is to serve different types of tourists, such as pensioners, students, workers, and relatives of French nationals or residents.
This visa is a key to opening doors to a meaningful and enriching stay in the centre of Europe, as it is intended to enable not only the exploration of France's varied cultures and landscapes but also the realisation of personal and professional goals.
Foreign nationals must apply for a long-stay visa from the French consular office in their home country if they intend to stay in France for more than 90 days, whether for business purposes (starting a business, accepting paid employment, etc.) or personal reasons (retirement, family reunion, etc.). This kind of visa permits the bearer to reside in France for a predetermined amount of time.
Benefits and Advantages of a Long-stay Visa
There are several advantages to having a long-stay visa for France, which opens up a world of varied experiences. It lets you stay longer in France and gives you the opportunity to fully immerse yourself in the language, culture, and way of life of the nation—whether you're going to school, looking for a job, or just visiting family and friends.
Furthermore, a plethora of European places are available for exploration because of the freedom to travel inside the Schengen Area for up to 90 days during a 180-day period. In addition, based on the type of visa you have, you could be able to use basic French social services like healthcare and education, which would make your stay in France not just enriching culturally but also well-supported.
"I'm very happy with the standard of training received on the OISC Level 1 course, i passed my exam. Thank you!"
"My application was approved and a huge weight has been lifted from our shoulders this year "
"We used this service for the spouse visa extension application to assure that all the information was valid and correct."
France Long-stay Visa Requirements
Overview
A long-stay visa, also called a type D visa, is normally needed for foreign nationals who wish to enter and stay in France for more than three months. The French consulate officials offer this crucial document, which acts as the first approval for a prolonged stay in the nation. Long-stay visas are typically issued for particular objectives; the most popular ones are to study, work, or visit relatives who are already living in France.
The many kinds of long-stay visas are designed to meet a range of requirements.
People who have found employment in France and need to stay for work-related reasons can apply for work visas. With a family reunion visa, relatives can visit their loved ones who are already residing in France.
For those looking to retire in France or for those with entrepreneurial aspirations, there are additional long-stay visas available.
Paperwork requirements
Documents required for all long-stay visas 
A passport (or other travel document) meeting both the following conditions:
Issued in the last 10 years. Valid for at least three months after the planned date of departure from French territory.
Long-stay visa application form, duly completed, signed and dated.
Three standardised passport photos.
Completed Visa Application Form
You will be required to diligently complete the visa application form. This form captures important personal details and information about the purpose and duration of your stay.
Our team at Total Law can help with completing the form and help guide you through a swift application process.
Proof of Financial Means
Demonstrating your ability to financially support yourself during your stay in France is vital. This may include bank statements, a letter of financial support, or evidence of a job or scholarship that covers your expenses.
Clean Criminal Record Certificate
Most long-stay visa applicants are required to provide a clean criminal record certificate, also known as a police clearance certificate. This document verifies that you do not have a criminal record and poses no security threat.
Proof of Travel and Health Insurance
You must have comprehensive travel and health insurance that covers your entire stay in France. This insurance should include medical coverage, emergency repatriation, and liability coverage. It is essential to ensure that your insurance meets the specific requirements set by French authorities.
Long-Stay Visa Fee
The visa application process typically involves a non-refundable fee that covers the administrative costs of processing your visa. Application and visa fees totaling €99 are charged upon submission of an application, regardless which visa category is chosen. The exact fee amount can vary based on your nationality and the type of long-stay visa you are applying for.
How To Apply For French Long-Stay Visa
Overview of the Application Process for a Long-Stay Visa
Applying for a French long-stay visa entails completing the application form, obtaining the necessary paperwork, scheduling a meeting at the French consulate or embassy, showing up for the visa interview, paying the non-refundable application fee, and waiting patiently for the 15 days or so that the visa processing takes.
Step By Step of the Application Process
This process of applying for a French Long Term Visa can be intricate and time-sensitive, so understanding each step is crucial for a successful application:
Filling out the Application Form Accurately
The first step is to obtain the correct long-stay visa application form. This form can usually be downloaded from the website of the French consulate or embassy in your home country.
Carefully and accurately complete the application form. Ensure that all the information provided is consistent with the supporting documents you will submit. This includes personal details, contact information, the purpose of your stay, and the duration of your intended visit.
Gathering the Necessary Paperwork
Gather all the supporting materials you'll need to prove your application. Depending on the kind of long-stay visa you are asking for, the particular documents required may change, but generally speaking, they consist of:
A current passport that has two or more blank pages.
Documentation such as bank accounts, work contracts, or letters of sponsorship attesting to your ability to pay for your stay.
A police clearance certificate, commonly referred to as a clean criminal record certificate.
Going to the Interview for a Visa
One of the most important steps in the application process is the visa interview. The consular official will check your application and supporting documentation during the interview and inquire about your plans for your time in France. Be truthful, self-assured, and ready to provide a thorough explanation of the purpose of your visit. This is your chance to prove that your application is legitimate.
Paying the Visa Fees
The cost of your visa will depend on your country of residence and the kind of long-stay visa you are requesting, but it is usually non-refundable. The basic cost for applying is €99.
Awaiting the Duration of Visa Processing
Depending on the volume of applications, the particular consulate or embassy you apply to, and the kind of visa you apply for, processing times for visas can vary. In general, it takes 15 calendar days, but during periods of high application volume, it may take longer. While you wait for your visa, exercise patience and don't book any travel until after you get it.
Tips for completing the Application form Accurately and Efficiently
Accurately filling out the long-stay visa application form is an essential first step. Cross-referencing and making sure that all the data you supply corresponds with the supporting documentation you plan to submit are essential. This contains information like your name, birthdate, and passport number. Immigration lawyers at Total Law, help you complete the application process efficiently and make sure your documents are in place.
Furthermore, provide detailed explanations of your reasons for staying, including family relationships, employment, and education programmes. To make your case appealing and understandable for the consular officers examining your application, include all pertinent information and supporting documentation pertaining to your visa category.
Important Deadlines and Timelines
It is essential to comprehend the timelines associated with the visa application procedure. The length of time it takes to complete your visa may depend on a number of variables, including the kind of long-stay visa you're requesting and the volume of applications the consulate or embassy receives. The processing time usually takes fifteen calendar days on average. It's best to apply well in advance of your intended departure date from France to minimise needless anxiety and last-minute issues.
It is advisable to allow additional time for gathering necessary documentation or resolving unforeseen problems that may surface throughout the application procedure. Planning prepared and submitting your application early can help to guarantee that you acquire your long-stay visa in time for your scheduled trip and can begin your stay in France smoothly and without any problems.
Costs Associated With The French Long Stay Visa
The price of acquiring a long-stay visa for France can differ according to your country of origin, the kind of visa you're requesting, and any other services you might need.
Breakdown of the Fees and Charges Associated with a Long-Stay Visa
One major financial component of the application procedure is the long-stay visa fee, which varies depending on a number of criteria. Generally, the charge ranges from €99 to 269.
The long-stay visa fees may not apply to some applicants, which might be a significant financial benefit. The husband of a French national, non-European family members of European citizens (not French or Swiss), seasonal workers, Turkish, Serbian, or Montenegrin salaried workers and their families seeking family reunification, French language teachers, foreign language assistants or readers, certain recipients of working holiday visas, holders of diplomatic or service passports, visitors of international organisations with their headquarters in France, and veterans with free care books travelling to France for medical treatment are among the groups for which these exemptions apply. For qualified applicants, knowing about these exclusions is crucial since it can drastically reduce the total cost of their application process.
Payment Methods and Options
Visa fees can be paid online or by a bank transfer, depending on the consulate or embassy in question. When applying, be sure to verify the allowed forms of payment and associated costs.
France Long-Stay Visa Renewing / Extending Process
The process of renewing or extending a French long-stay visa is essential for those who intend to prolong their stay in France beyond the initial visa's validity.
Overview of the necessary steps to take when your long-stay visa is about to expire
If you want to keep your legal status in France after your long-stay visa expires, you must start the procedure of renewal or extension as soon as possible. Check the visa's expiration date first, then collect the necessary paperwork—which may differ depending on your visa type—such as evidence of your capacity to support yourself financially, health insurance, and a certificate of no criminal record.
After that, schedule a meeting at your neighbourhood prefecture to submit your application for renewal, bearing in mind that local requirements for some documents and processes may differ. To ensure that the remainder of your stay in France goes smoothly, you must make sure you complete these vital tasks as soon as possible.
Options Available for Extending or Renewing your visa
Extend Current Visas
You can request for an extension with the local prefecture if you have a visa that permits extensions, such as a work or student visa. Extensions are frequently given subject to certain requirements, such as finishing school or keeping a job. You have two months before your visa expires to apply for a residence permit from the prefecture or sub-prefecture where you now reside if you want to remain in France.
Transition to a Different Visa or Status
Should you intend to alter the objective of your visit, you might have to apply for an alternative kind of visa or residency authorisation. For instance, after a student visa holder secures employment in France, they may convert to a work visa.
Seek Permanent Residence
You might look into the process of getting a residence permit if you plan to live in France permanently. This procedure may involve several years of legal residency, proof of financial stability, and French language fluency, depending on your circumstances.
Possible Revocation of The Long-Stay Visa
For certain situations, your long-stay visa—which essentially serves as a residency permit—may be cancelled. These include obtaining your visa fraudulently, travelling to France with the goal of residing there for a reason other than what you originally declared on your visa application, and taking part in actions that disrupt public order. The prefecture in the jurisdiction where the breach was discovered or where you are presently resident normally decides whether to cancel your visa. You do, however, have the option to appeal if you think the ruling was unfair.
If necessary, you can pursue a hierarchical appeal with the Minister of the Interior in addition to filing a free appeal with the prefect who made the revocation decision. Through this process, you can make sure your legal status in France is decided justly and fairly by presenting your case and asking for a review of the judgement.
How Our Team Can Help You
At Total Law, our dedicated team is committed to helping and assisting you on your path to obtaining a long-stay visa for France. We offer personalised support, assisting you in comprehending the particular prerequisites for your visa category, guaranteeing accurate and comprehensive documentation, and providing professional guidance to optimise your prospects of success.
You may rest easy knowing that your long-stay visa application is in good hands when you work with Total Law. Call us at +44 (0)333 305 9375, and let's take the first step toward your new chapter.
Advice Package
Comprehensive immigration advice tailored to your circumstances and goals.
Application Package
Designed to make your visa application as smooth and stress-free as possible.

Fast Track Package
Premium application service that ensures your visa application is submitted to meet your deadline.
Appeal Package
Ensure you have the greatest chance of a successful appeal. We will represent you in any case.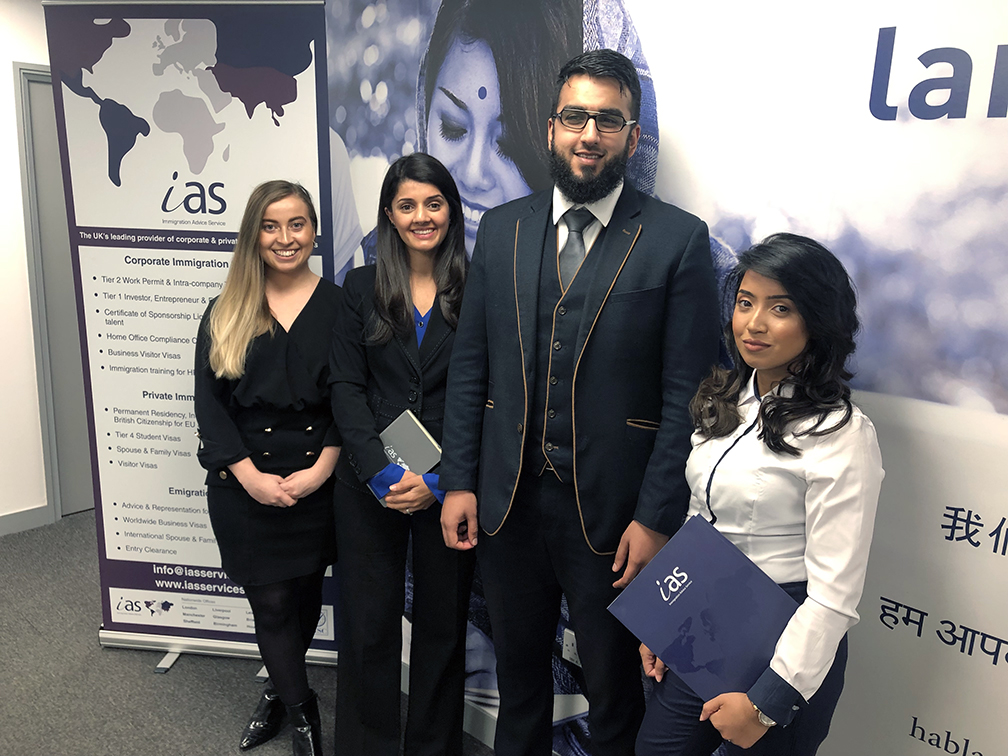 The Advice Package
During this untimed Advice Session with our professional immigration lawyers in London, you will receive our comprehensive advice, completely tailored to your needs and your situation.
Request the Advice Package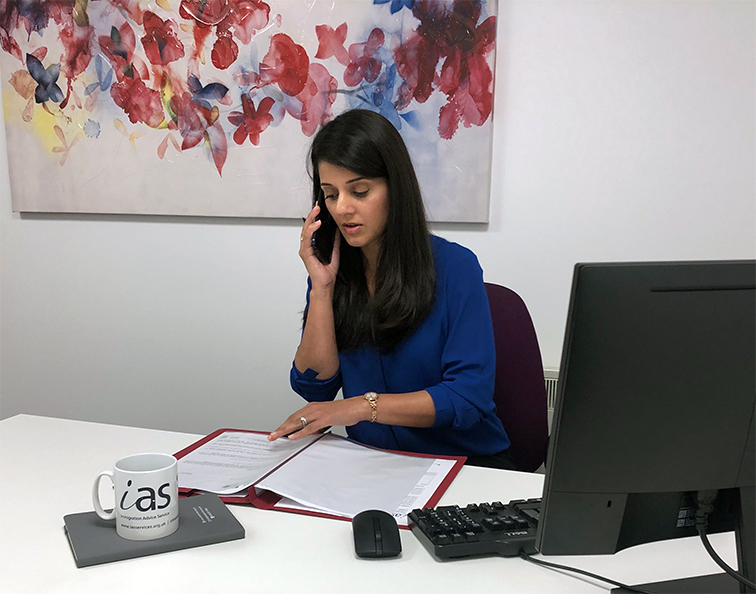 The Application Package
With our Application Package, your dedicated immigration lawyer will advise you on your application process and eligibility. Your caseworker will then complete and submit your forms to the Home Office on your behalf.
Request the Application Package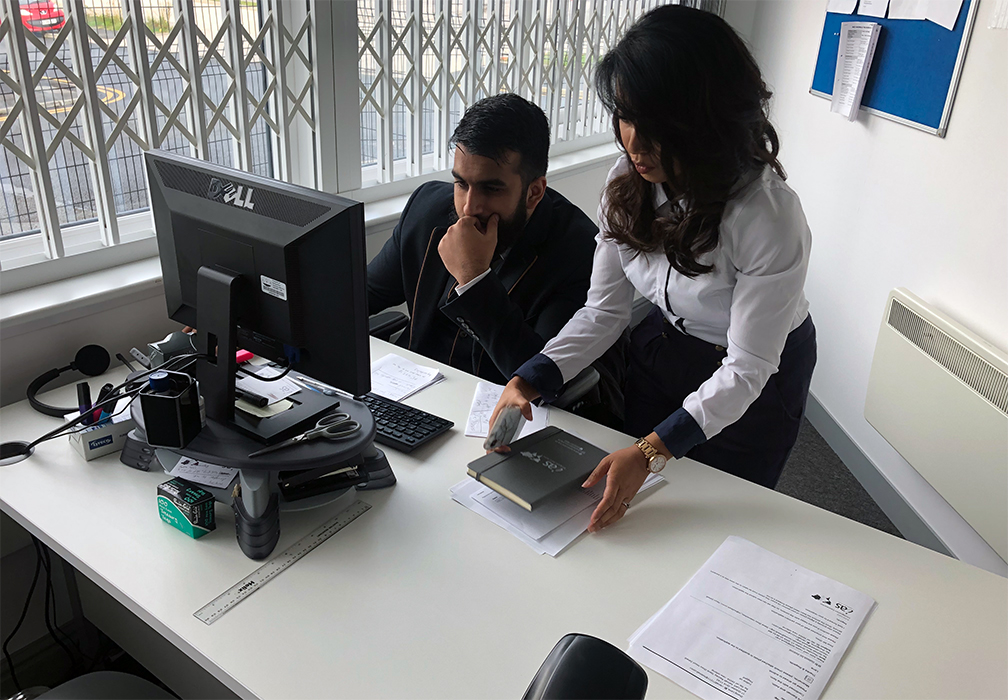 The Fast Track Package
Our Fast-Track Application Package is a premium service for those who need to submit their application in time with their deadlines. Your case will become a top priority for our lawyers and you will benefit from our highest-quality services.
Request the Fast Track Package
The Appeal Package
By choosing our Appeal Package, you can rely on our lawyers' legal knowledge and experience to ensure you have the highest chance of a successful appeal. We will also fully represent you in any hearings/tribunals.
Request the Appeal Package
Related pages for your continued reading.
Frequently Asked Questions
To stay beyond three months, you need to obtain a long-stay visa, which can be converted into a residence permit in France.
A long-stay visa allows you to enter and stay in France for an extended period, while a residence permit is required to stay legally for longer durations.
Eligibility varies by visa category, but common applicants include students, workers, family members, and retirees.
Requirements vary by visa type, but typically include a valid passport, financial proof, health insurance, and specific documents related to your visa category.
It is generally not possible to convert a tourist visa into a long-stay visa; you should apply for the appropriate long-stay visa from your home country.