Student Trainee In France
Employers and businesses can take student trainees in France as they contribute to the professional development of the trainee.
For more information about the student trainee France, including the eligibility requirements and application process, contact us by calling +44 (0)333 305 9375 or sending us a message online. Our team of expert advisers is ready to bring solutions to all your immigration needs.
Who Can Be a Student Trainee In France?
Three categories of people can be student trainees in France.
Non-EU Students in France
Non-EU students studying in France can be trainees in France, but the internship must be needed to complete your course.
If your course in France does not require you to be a student trainee, but you still want to complete an internship in France, you must get a document called convention de stage. This document proves to your employer that the school knows you are interning with them.
Students in this category can be trainees with just their study visa.
Non-EU Students Outside France
International students not studying in France can only be student trainees if the training is required to finish their course. For students in this category, the training must be in a public establishment or company. The training must also pay at least a monthly stipend of €615.
Non-EU Recent Graduates
Non-EU students who are recent graduates from a school in France can also apply to become student trainees. They must have a bachelor's degree (Licence Professionelle) or higher to intern in France.
Students Under Scholarships
If you hold a scholarship in the EU, you can also apply for a student internship in France. Some of the scholarships that count are the EU cooperation programme, French government scholarships and an intergovernmental scholarship or vocational studies in education, youths, training and culture.
It is vital to note that student trainees must be at least 16 years of age to engage in internships.
"I'm very happy with the standard of training received on the OISC Level 1 course, i passed my exam. Thank you!"
"My application was approved and a huge weight has been lifted from our shoulders this year "
"We used this service for the spouse visa extension application to assure that all the information was valid and correct."
Is a Visa Needed To Intern In France?
The intern you want to take in may need to apply for a visa, depending on their nationality and peculiar situation.
If the prospective intern is already in France as a student, they do not need to apply for a trainee visa.
If the prospective trainee is in France but has finished schooling, they must apply for a visa. However, if they are from the countries that signed migration flow agreements with France, they do not need to apply for a visa. The countries with this agreement with France are Benin Republic, Mauritius, Macedonia, Gabon, Tunisia, India, Montenegro, Cape Verde, Serbia and Burkina Faso.
If the prospective intern is outside of France, they'll need to apply for a visa, depending on the duration of the internship.
For internships that will last for 3 months or less, they need to apply for a Schengen or tourist visa.
For internships lasting longer than 3 months, they must apply for a long-stay visa. After they arrive in France, they will also need to validate their visa after 3 months.
Students from Canada do not need to apply for a Schengen or tourist visa if their internships in France will last for 3 months or less.
Other Requirements For Interns In France
Overview
The requirements interns need to meet depending on their situation.
If your internship is a mandatory part of completing your degree, then you have to meet the following requirements:
You must intern in a field that relates to your field of study. Your application for an internship will be rejected if you get student trainee acceptance from an unrelated field.
Your internship must be in partial fulfilment of your degree in school. It must count towards your ECTS.
You cannot be a student trainee for more than 6 months.
You will commit to writing rapport de stage (report of your time and role as an intern in France).
Your working hours as a student trainee will not count towards the 20 hours of work per week as a student.
You'll need to present the convention de stage. This document must be signed by the company, school, and then you.
If you are a graduate in France, your internship:
Must last for 6 months.
Must not be more than 4 years after your graduation.
Must be in your field.
Must have paid the visa application fee of €75 if you are a master's degree holder and €225 if you are a doctorate holder.
Requirements if you're outside France
If you are not in France or under a scholarship, you'll have to meet the following requirements:
You must present :
Foreign trainee work authorisation from your employer. The OFII must have approved this.
Proof of internship agreement between you, your school and your prospective employer in France.
Bank statement showing you have enough money to cater for yourself while interning in France.
Passport which must still be valid for 3 months after your visa expires. Your passport must also have 2 blank spaces where your visa will be attached.
Evidence you have a place to stay when you arrive in France. This can be hotel or Airbnb bookings, a rental agreement, a property deed or an invitation letter.
Visa application form. If your internship will last for 3 months or less, you'll have to submit a Schengen visa application form. If your internship lasts more than 3 months, you'll have to present a long-stay visa form.
Evidence that you have paid the visa fee of €99.
Proof that you are enrolled in a school abroad.
Criminal record certificate that shows you have not been convicted of any criminal offence in any country where you reside.
Passport photographs that meet the EU requirements. You must submit 3 copies, and they must not be older than 6 months.
Medical insurance policy certificate that is acceptable throughout the EU and valued at a minimum of €30,000.
Tax ID from France if you will be paid stipends during your internship.
You must note that students under scholarship do not need to submit a bank statement to prove their means of subsistence. In place of this, they'll need to show that they are under a scholarship.
The amount you must present in your bank statement before coming to France depends on your situation.
To be a student trainee in a French company, you must show you have €615 per month.
If you want to be an intern in a French company for vocational purposes, then you'll have to show you have €1,747.20 per month. This requirement must also be met even in the event of a renewal of student trainee residence permit.
Visa / Permit Application Processes For Employers
If you want to employ an intern in your establishment, you'll have to follow the steps below:
Step 1: Issue an Internship Agreement
If you find a student trainee suitable for your establishment, you can issue them a trainee agreement contract. This contract will be signed by you, the prospective trainee and their school. If the trainee is not up to 18 years old, a legal representative will sign on their behalf.
The trainee agreement contract must contain the:
Competencies the trainee will get from the internship.
Duration of the internship.
Name of teacher or trainer in the company.
Training curriculum.
Duties of the trainee.
Conditions for which the trainee can be absent.
Hourly pay rate.
Benefits the trainee will gain.
Social protection scheme for the trainees.
Step 2: Submit the Signed Agreement to the Labour Authorities
If you get approval, you can then forward the work authorisation to the student to start the application process from their end.
It is essential to make this application 3 months before the internship starts, especially if the student trainee is outside France. This is to give time for the visa processing.
Note that you cannot have more than 3 student trainees in your establishment if you have less than 20 full-time employees.
If you have 20 or more employees, student trainees must not exceed 15% of your full-time staff.
Again, you must note that you cannot use a trainee to replace full-time staff or give them the responsibilities of permanent employees. You cannot also use interns as seasonal workers.
When the internship ends, you must give the intern a certificate of traineeship. The certificate must state how long the internship lasted and how much stipend the intern received.
Extending The Internship For Students In France
If you find that the student trainee is valuable and would want them to work more, then they'd have to extend their expired student trainee residence permit.
Before they can do this, you'll have to apply for validation by the French government.
If you do not get any reply from the OFII concerning this after 15 days, that means your application for validation was accepted.
The student trainee can then apply for a temporary residence card trainee.
Our Team At Total Law Can Help You
Our team of expert employment lawyers are ready to help you get talented student trainees in France. If you are at a loss as to how to get a trainee agreement, you can contact any of our caseworkers for assistance.
We can also help your prospective student trainee apply for a French visa. We know that sometimes, applying for an internship visa can be overwhelming. Our expert team can take the stress off your trainee's shoulders.
If you intend to employ your intern permanently, we can also help with the trainee visa change of status. Our fast-track packages can ensure you get your employees as fast as possible.
Do you need more details about what we do? Call us at +44 (0)333 305 9375 or message us online.
Advice Package
Comprehensive immigration advice tailored to your circumstances and goals.
Application Package
Designed to make your visa application as smooth and stress-free as possible.

Fast Track Package
Premium application service that ensures your visa application is submitted to meet your deadline.
Appeal Package
Ensure you have the greatest chance of a successful appeal. We will represent you in any case.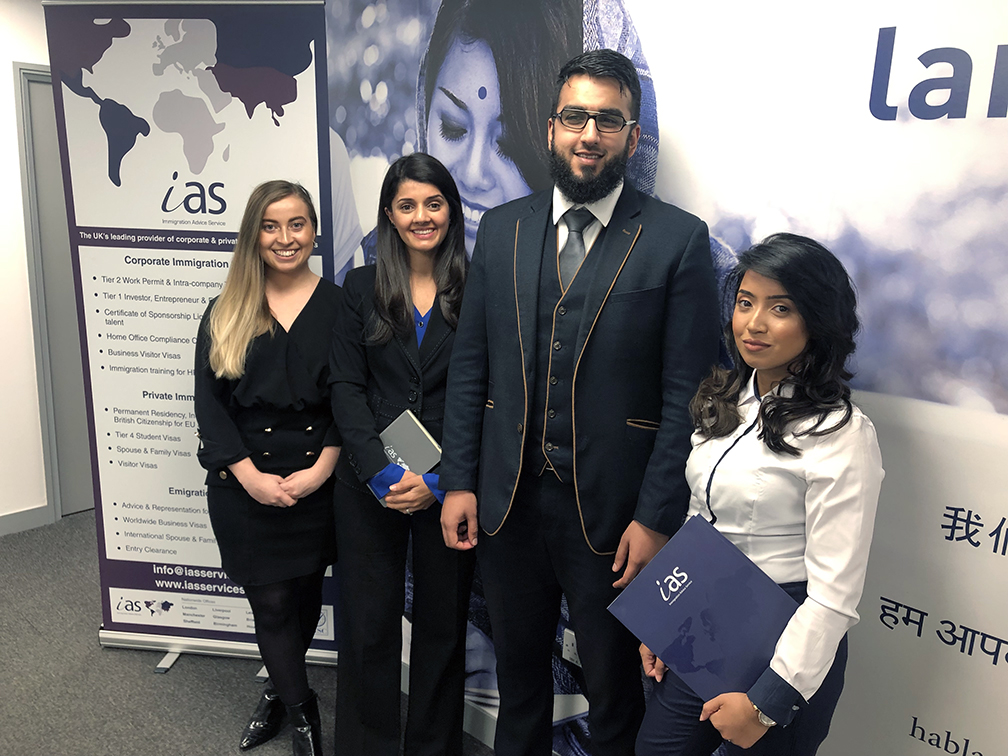 The Advice Package
During this untimed Advice Session with our professional immigration lawyers in London, you will receive our comprehensive advice, completely tailored to your needs and your situation.
Request the Advice Package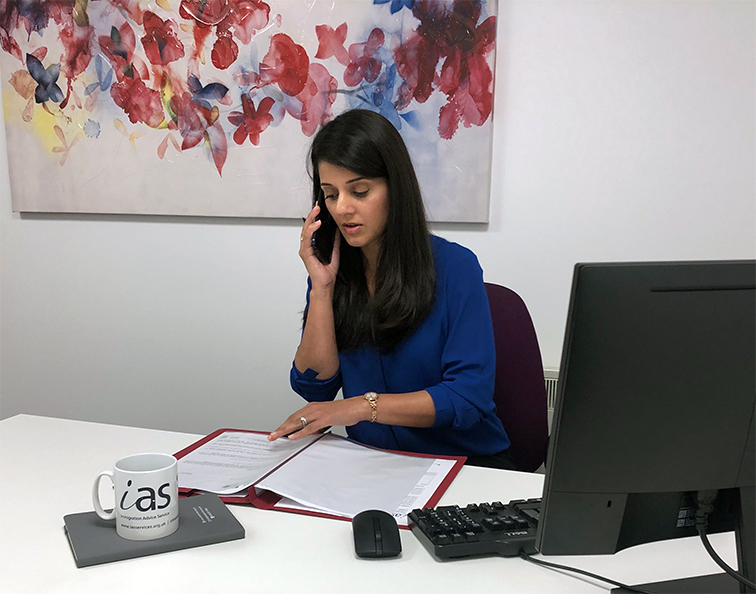 The Application Package
With our Application Package, your dedicated immigration lawyer will advise you on your application process and eligibility. Your caseworker will then complete and submit your forms to the Home Office on your behalf.
Request the Application Package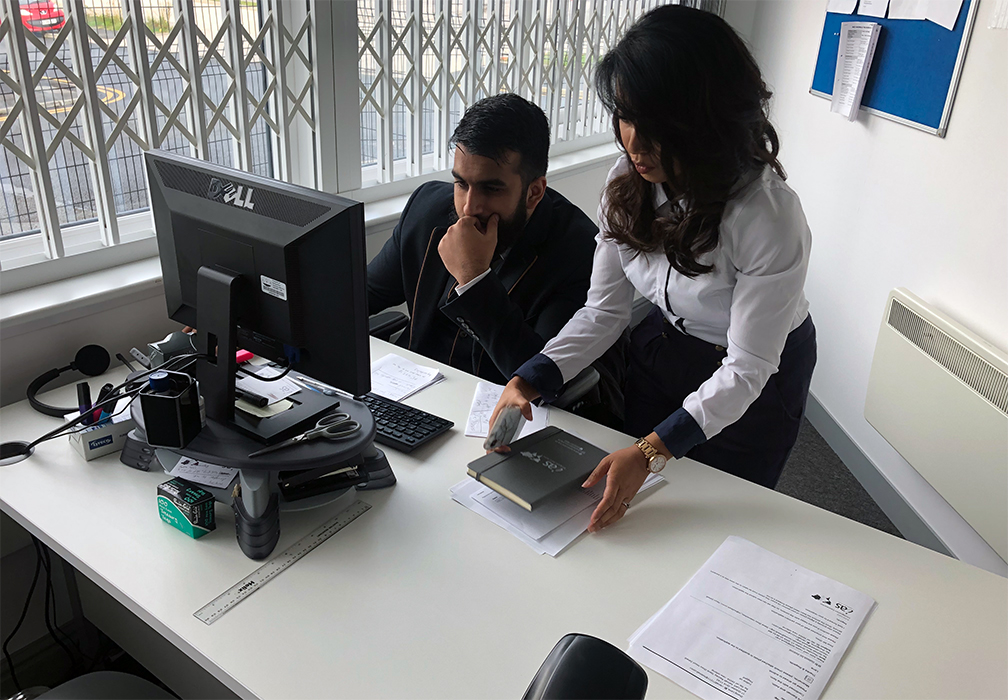 The Fast Track Package
Our Fast-Track Application Package is a premium service for those who need to submit their application in time with their deadlines. Your case will become a top priority for our lawyers and you will benefit from our highest-quality services.
Request the Fast Track Package
The Appeal Package
By choosing our Appeal Package, you can rely on our lawyers' legal knowledge and experience to ensure you have the highest chance of a successful appeal. We will also fully represent you in any hearings/tribunals.
Request the Appeal Package
Related pages for your continued reading.
Frequently Asked Questions
You can do an internship without a residence permit in France. The only time you are required to apply for a temporary residence permit is when your long-stay internship visa expires. You have to extend the visa and then apply for a residence permit.
You can switch from a France internship visa to a work visa if your employer is willing to apply on your behalf to the Labour authorities. Only after the employer sponsors your application can you switch. Note that you cannot change until you have finished your internship. Again, if you are still a student in France or abroad, you cannot make this switch as you'll have to return to school to finish your degree.
Interns are paid €4.05 per hour in France. But this is only if their internship lasts more than 2 months. This can be higher depending on the company the intern is working in.
Interns do not pay tax in France as long as they don't earn more than the minimum wage in France. Any amount you earn above the minimum wage will be taxed. Again, interns in France do not also contribute to social security.
Interns get bank vacation days in France. However, for more extended vacations like a leave of absence, only student trainees with a valid internship visa exceeding 2 months are allowed to take leave. Interns are also eligible for adoption, paternity and maternity leave. The time they spend on this leave must be the same as other full-time staff.