France Visa Rejected? How To Appeal France Visa Refusal
If a French visa application gets rejected, most of the time applicants do have the option to appeal this decision. However, appealing is a complex process, and ensuring that the correct procedures are followed is critical.
Having legal representation when you appeal a claim is critical to its success and can make a massive difference. This is why those who are appealing a France visa refusal can contact one of our legal teams at Total Law. Just give us a call at +44 (0)333 305 9375 to get assistance with your appeal.
Common Reasons French Visa Requests Are Rejected
The decision for a French visa to be refused and the reasons for the refusal will be noted to the applying party via a standard form. The notification of this will include the reasons for the refusal and why this was, as well as directions, procedures, and deadlines for the applicant to submit an appeal.
There are several reasons why a visa may be rejected in France. It is important to avoid common mistakes that can be made, which would result in rejection.
These are the most common reasons for a French visa to be refused:
The French visa application form was incomplete or incorrect. For example, if applying to visit family, those who have not provided sufficient evidence of the family members' relationship may have their visa refused. Additionally, documents that are not adequately translated will also be refused.
Weak documentation was provided.
The applicant overstayed on a previous Schengen visa.
There are insufficient means of substance. This means they cannot prove that they have the funds for the duration of their stay and to return to their home country; necessary bank statements or similar documents may not have been provided.
The time the visa application was made is too close to the date of travel, and the visa cannot be processed in time.
The individual failed to prove that they would return to their home country, such as with documents from an employer such as an employment contract or school or a home contract.
The individual has insufficient travel insurance coverage. This should include hospital treatment as well as repatriation to the country of residence.
The applicant has a lack of proof of a proper itinerary. The applicant has not booked accommodation, flight tickets, or travel tickets.
The individual presents an invalid, damaged, or soiled passport. Or if the passport does not have enough remaining time to be valid. Passports need to have a valid period of three months after the visit as well as two blank pages. Passports should also not be over 10 years old.
The applicant is considered to be a threat to the Schengen country, or they have been involved in some fraud cases in the past.
Applicants who have previous charges of child abuse, terrorism, drug abuse, addiction, and other major crimes will be refused. A criminal record will often result in a visa rejection.
"I'm very happy with the standard of training received on the OISC Level 1 course, i passed my exam. Thank you!"
"My application was approved and a huge weight has been lifted from our shoulders this year "
"We used this service for the spouse visa extension application to assure that all the information was valid and correct."
Requirements For Appealing France Visa Refusal
Overview
The letter of refusal obtained by the applicant will state whether they are allowed to appeal. There is no fee to appeal, but fees for obtaining legal assistance may be expected.
It is worth noting the following information regarding an appeal:
The appeal must be received within two months of the date of the letter of refusal.
Should the appeal be late, the original visa decision will not be changeable. However, applicants can submit and pay for a new application if they so wish. In some instances, an individual may be unable to appeal a decision and may be unable to apply for a visa for up to five years.
This can be the case if you have submitted misleading or false information based on the original information.
All of the above will be stated on the refusal letter if this applies to you.
Age Requirements
Those wishing to appeal a decision who are over the age of 18 can appeal their visa decision and can do so on behalf of another person if they have authorised you to do so, as a family member, legal representative, solicitor, friend, or family member.
Those under 18 years of age cannot appeal their own visa decision. Visa application decision appeals need to be made by a parent or legal guardian if the applicant is under 18 years of age.
How To Appeal A French Visa Refusal
Overview
If the French consular authorities in the applicant's country of residence reject the application, the applicant can ask for the decision to be reviewed. Alternatively, they could contact the Commission for Appeals against Visa Refusal Decisions.
A refusal can occur in one of two ways. It is considered express if the applicant receives a written notification of the refusal from the consulate. The refusal of visa applications will be considered implicit if the applicant does not receive a response within two months of the submission request.
How a visa should be appealed will be different depending on whether the visa is a short-stay or long-stay visa application.
Short-Stay Visa Application
A short-stay visa can be appealed as an informal appeal before the consular authorities in France or to the Deputy Director of Visas. This appeal is mandatory to be able to appeal to the administrative judge.
Appeals to the Deputy Director need to be made within 30 days of notification of the refusal decision or 30 days from the acknowledgement of receipt of the visa if there has been no reply from the consular authorities.
Long-Stay Visa Application
A long-stay visa can be appealed as an informal appeal before the French consulate authorities. Or an appeal can be made to the Commission de Recours contre les Décisions de Refus de Visa in Nantes. An appeal in this regard, made to CRRV, is necessary to be able to appeal before the administrative judge.
This appeal must be made within 30 days of the notification of the decision or acknowledgement of receipt of the application if the consulate authorities have not given a response.
CRRV may recommend the Minister of Foreign Affairs and Minister of the Interior grant the visa; however, it can also reject the visa.
You do not get a visa appeal reviewed in your home country. Applicants need to be aware of how to appeal, as all appeals reviewed must be done in French courts.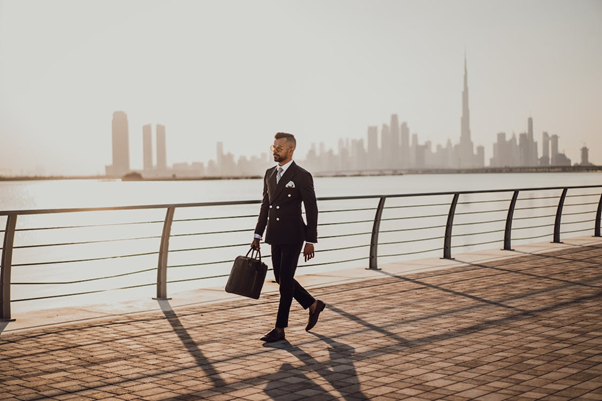 What Happens After An Appeal Is Submitted?
The Commission for Appeals against Visa Refusal Decisions can recommend that the Minister of Foreign Affairs and the Minister of the Interior grant a visa. However, it may also reject the appeal, expressly or implicitly. Should CRRV reject the appeal or if the ministers confirm the refusal despite the Commission being in favour, you can file an appeal for annulment in the two months after this. This must be directed to the administrative court of Nantes.
Should the voluntary appeal not find a positive outcome, applicants can contact the Appeals Commission against decisions to refuse entry visas to France (CRRV). This is essential before an appeal can be made before an administrative judge and must take place within 30 days of there being a denial, expressly or implicitly, of the visa.
CRRV can be contacted directly by you, a lawyer, or a family member with a mandate. It is then possible to appeal before the Nantes Administrative Court; this must be done within 2 months of the Commission's rejection.
The Administrative Judge's control over refusals is limited; however, he can annul a refusal if the administration has committed a 'manifest error of assessment'.
The applicant will need to show in their appeal that their reasons for travelling to France are correct and are not motivated by a desire to divert the object of the visa issued or to use it illegally.
How Can Total Law Help?
The visa appeal process is standard for all types of visas; if you appeal the visa denial in time, your visa will be accepted with the possibility of appeal, and you may have to apply again. It is very important to always include all necessary documents for an application. During an appeal, if documents are missing, it is sometimes possible to submit them when you appeal.
Here at Total Law, we can offer representation and advice on appeals, as well as application interview procedures and assistance with your application. If you need legal advice as to whether you have the right to appeal, or if you have questions regarding how we can legally represent you during an appeal, give us a call today at +44 (0)333 305 9375.
Advice Package
Comprehensive immigration advice tailored to your circumstances and goals.
Application Package
Designed to make your visa application as smooth and stress-free as possible.

Fast Track Package
Premium application service that ensures your visa application is submitted to meet your deadline.
Appeal Package
Ensure you have the greatest chance of a successful appeal. We will represent you in any case.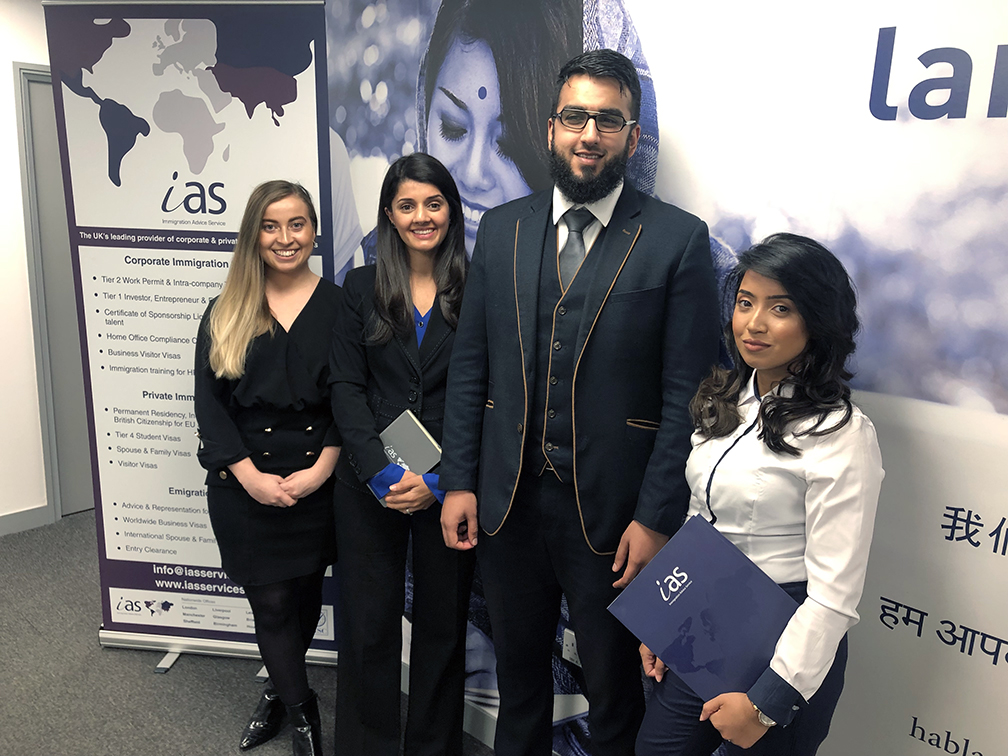 The Advice Package
During this untimed Advice Session with our professional immigration lawyers in London, you will receive our comprehensive advice, completely tailored to your needs and your situation.
Request the Advice Package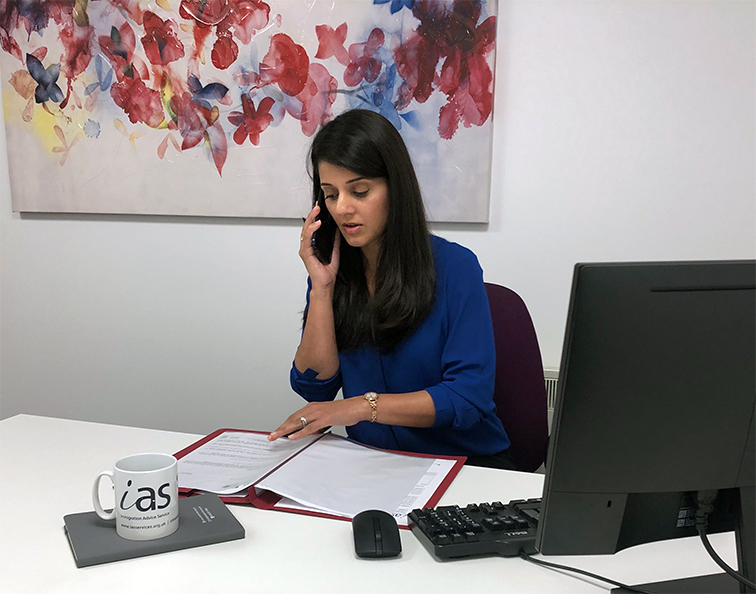 The Application Package
With our Application Package, your dedicated immigration lawyer will advise you on your application process and eligibility. Your caseworker will then complete and submit your forms to the Home Office on your behalf.
Request the Application Package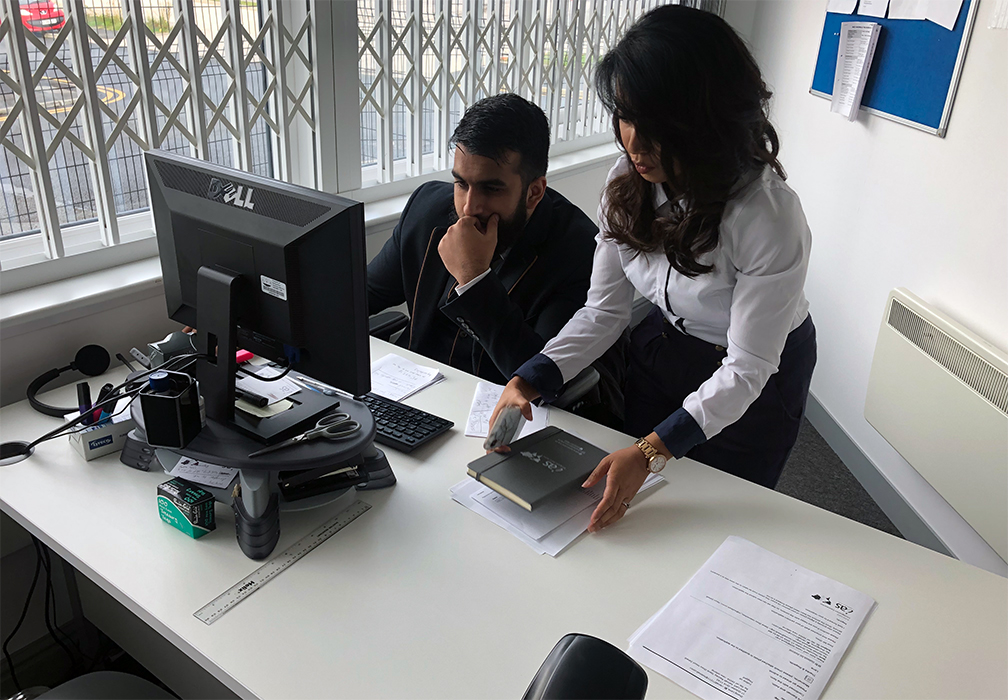 The Fast Track Package
Our Fast-Track Application Package is a premium service for those who need to submit their application in time with their deadlines. Your case will become a top priority for our lawyers and you will benefit from our highest-quality services.
Request the Fast Track Package
The Appeal Package
By choosing our Appeal Package, you can rely on our lawyers' legal knowledge and experience to ensure you have the highest chance of a successful appeal. We will also fully represent you in any hearings/tribunals.
Request the Appeal Package
Related pages for your continued reading.