Digital Nomad Visa France
Digital nomads are professionals who earn their living working digitally – meaning they're able to work from any location with a working internet connection. As a result, visas for digital nomads are increasing as countries look to attract such talent into their economies and societies to live and work.
Total Law helps digital nomads apply for a working holiday visa or long stay visa, dependent on their appetite for living and working in France. Call our office today on +44 (0)333 305 9375 or chat with us online, to discuss which visa option may work best for your circumstances.
Is It Possible To Be a Digital Nomad In France?
France does not have a specific digital nomad visa, and working remotely is not permitted for those visiting the country under a tourist visa.
EU (European Union) and EEA (European Economic Area) citizens may live and work as a digital nomad in France for up to three months with no restriction, and after this period they may apply to extend their stay at their local registration hall.
For citizens of non-EU and non-EEA states looking for a France digital nomad visa equivalent, the country offers a long stay visa that covers professional activity as a freelancer.
For digital nomads in the country, the most appropriate visa is the 'Profession Liberale' visa, which allows for the holder to create or participate in paid work for up to one year. The business must be beneficial to the economy of France, and the easiest way to do this is for digital nomads applying to have at least one freelance client based in the country.
The exact destination of the client can be anywhere in France or one of its overseas territories – from Paris to the Côte d'Azur to Guadeloupe, the possibilities are vast.
A Profession Liberale visa is valid for a one-year period but can be renewed for a further three years thereafter.
After the four-year point of the visa holder living and working in France legally, they may apply for a residence permit or claim naturalisation to become a French citizen.
This class of digital nomad visa allows for family reunification and so holders may apply to bring with them their spouse and/or dependent children.
Not all digital nomads are freelancers. Businesses can apply for separate work visa types to accommodate their employees and so if they wish their remote workers to move to France, they can apply for an equivalent digital nomad visa for them.
"I'm very happy with the standard of training received on the OISC Level 1 course, i passed my exam. Thank you!"
"My application was approved and a huge weight has been lifted from our shoulders this year "
"We used this service for the spouse visa extension application to assure that all the information was valid and correct."
How To Work In France As a Digital Nomad: Requirements
Where a Profession Liberale visa is being applied for in place of a digital nomad visa, the following visa requirements must be adhered to:
The intended ongoing freelance work must be considered 'economically viable' for at least the duration of the visa
The intended ongoing freelance work must be compatible with French standards of public safety, health and order laws
The applicant must have professional qualifications relevant to the field within which they propose to work (and such qualifications must be recognised in France)
The applicant must have sufficient financial resources to support themselves (and if applicable, their business) while in France without any reliant on state benefits
Health insurance coverage must be in place to cover the applicant for the duration of their stay in France and ensure no reliance is to be made on the French healthcare system
The applicant must be able to prove they have a solid business plan for their ongoing freelance work if such a document is requested
The applicant must be able to understand, read, write and speak the French language to at least B1 level, as dictated by the Common European Framework of Reference for Languages. This is considered to be the proficiency of an 'independent user' of French.
If the visa requirements are met and the applicant is going on to apply for the Profession Liberale visa program, they will need to provide the following documents along with their completed application:
A valid passport which expires no sooner than six months after the intended end date of the visa
Proof of valid health insurance, including coverage for any pre-existing conditions, emergency treatment and repatriation
Proof of booked or reserved accommodation for at least the first few months of the intended stay in France
Proof to demonstrate that the applicant holds even financial capital to support themselves while in the country. If the digital nomad works for one set employer, this must equate to at least a €20,148 salary (the equivalent of the French minimum wage)
Proof of professional qualifications held relevant to the work to be completed while in France
A business plan for the business activity to be carried out while in France
A police record from the applicant's home country proving their clean criminal record
The French immigration authorities may request proof of further personal or professional details during the processing stage of the digital nomad visa.
Where this occurs, the applicant will need to provide such information quickly to avoid any delays in the decision-making process.
All supporting documents should be translated into French if they are not already, and some documents will need to be legalised.
The Application Process For Working In France As a Digital Nomad
To apply for the Profession Liberale visa as a digital nomad visa equivalent, the following steps should be taken:
Legal guidance sought
The only route to work as a digital nomad in the country of France or one of its overseas territories a formal work visa must be granted. It is always recommended that an immigration lawyer is appointed to support applicants through the visa application process to maximise their chances of success. Total Law can offer such support – call our team today on +44 (0)333 305 9375 to learn more on our advice and administration services.
Compile required documents
It is recommended that all supporting documents are found or requested ahead of their required submission at a visa interview, particularly where they require translation or legalisation as this can be a lengthy process. If for any reason such documents aren't ready for submission at the interview stage, the application may be delayed or even declined.
Complete and submit application form
The professional visa application can be submitted online through the relevant French Government website portal, or provided directly to the French Consulate local to the applicant.
Attend visa interview
A pre-arranged appointment is made at the local French Consulate. Applicants should take their supporting documentation with them to this interview and be prepared to discuss their intended business activities in France with an immigration officer.
Track visa progress online
A decision on a France digital nomad visa equivalent is rarely provided right away, but progress may be tracked online. In most instances, the Profession Liberale visa has a processing time frame that spans between two to three weeks.
Travel to France
Once a positive decision has been received and a visa granted, the visa holder is free to travel into France to begin work.
Register business and validate visa
Visa holders must register their business with their local French URSAAF office. They must also validate their visa with the OFII (French Office for Immigration and Integration), which can be done online. Depending on the applicant's country of origin, this may incur a fee.
The most common reason for a long or short stay visa to be declined is the provision of inaccurate supporting documents. It is imperative that in order to apply for a long stay visa of this type, such documentation is audited ahead of submission.
Other classes of equivalent digital nomad visa for non-freelancers are available but the application processes vary. With various options available for digital nomads, they should ensure they are only applying for a relevant visa type to them.
Paying For A Digital Nomad Equivalent (Profession Liberale)
There are fees payable for the application of a Profession Liberable visa (the equivalent of a digital nomad visa). As of November 2023, these are as follows:
€99 non-refundable application fee
€200 to the OFII for a temporary residence permit (valid for the first year before an extension making this a long stay visa is made, if you want to stay on)
€25 stamp duty cost for the temporary residence permit
€225 fee per visa extension application (this can be made annually for up to three years)
€225 fee for a permanent residence card
There may be indirect costs associated for digital nomads applying for a visa, including photocopying and printing, translation services and legal fees.
France Digital Nomad To Long-Term Residencies
While a digital nomad may live and work legally in France for up to four years under an appropriate visa, such permissions can be route to apply for permanent residency or to become a French citizen.
The original visa may be extended annually up to three times, but after a continuous period of four-years in France, a formal citizenship application can be made. This holds its own eligibility criteria and is a more comprehensive process than a visa application, but if granted allows citizens to stay in France indefinitely and to enjoy the benefits of being a European Union national.
Citizenship applications take a long time and applicants are likely to have to apply lots of supplementary information throughout the processing period. The Total Law team can help – call us on +44 (0)333 305 9375.
How Can Total Law Help?
Total Law are visa law specialists and can help individuals and businesses alike successfully gain their desired visa for France. Whether you need help with a Profession Liberale, an EU Blue Card or if you want to enquire about another class of long stay visa, our expert team can help.
Total Law offers support through applications and appeals of the visa process – and with France the most visited country in Western Europe, we hold a lot of experience here in particular. However, most people will require a visa to stay in France long term and with so many different types on offer it can be difficult to navigate whether you are eligible for the Profession Liberale or another class of 'professionnel' visa.
Total Law's team can help you stay in France long term with the right and relevant visa permissions. Call our team now on +44 (0)333 305 9375 or chat with one of our advisers online, to talk through options of both long term and short stay visa types, the visa requirements for supporting documentation and to best understand if you and your business are eligible for the freelancer visa equivalent. We can also offer help for those working on behalf of a business and want to enquire about a digital nomad visa for employees.
Advice Package
Comprehensive immigration advice tailored to your circumstances and goals.
Application Package
Designed to make your visa application as smooth and stress-free as possible.

Fast Track Package
Premium application service that ensures your visa application is submitted to meet your deadline.
Appeal Package
Ensure you have the greatest chance of a successful appeal. We will represent you in any case.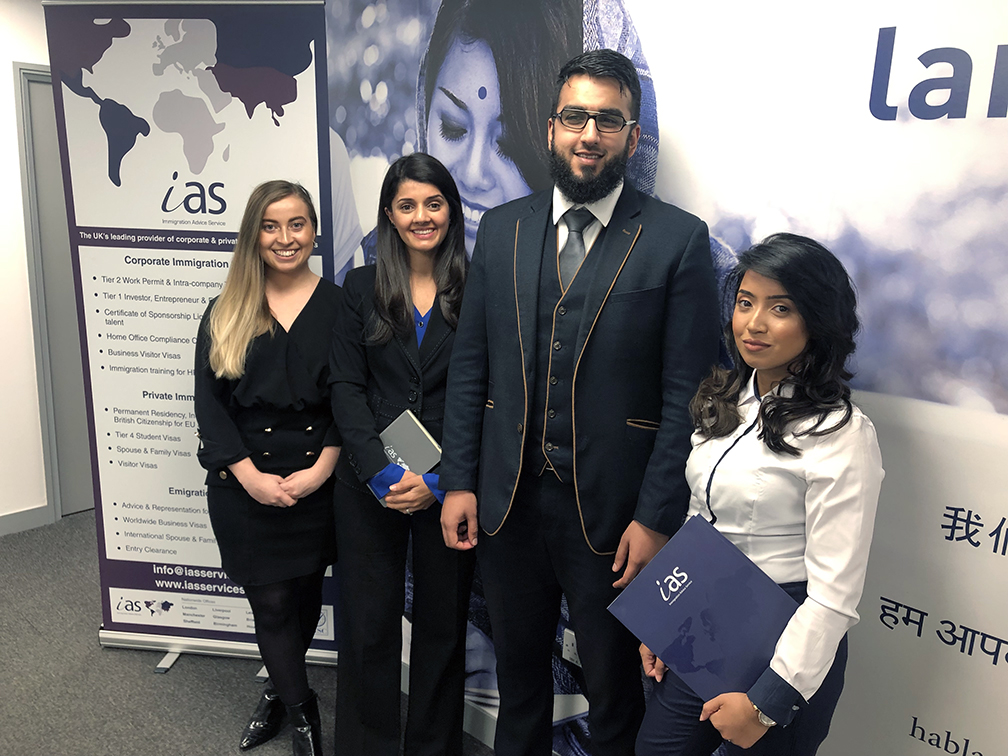 The Advice Package
During this untimed Advice Session with our professional immigration lawyers in London, you will receive our comprehensive advice, completely tailored to your needs and your situation.
Request the Advice Package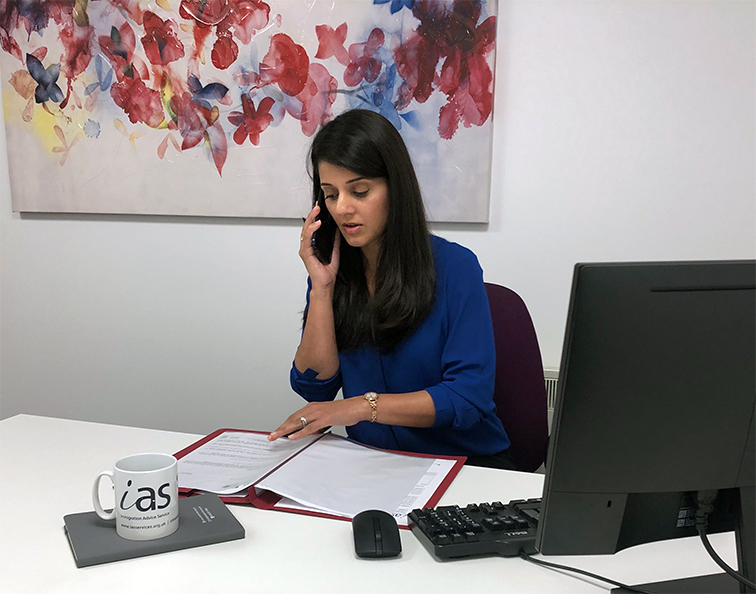 The Application Package
With our Application Package, your dedicated immigration lawyer will advise you on your application process and eligibility. Your caseworker will then complete and submit your forms to the Home Office on your behalf.
Request the Application Package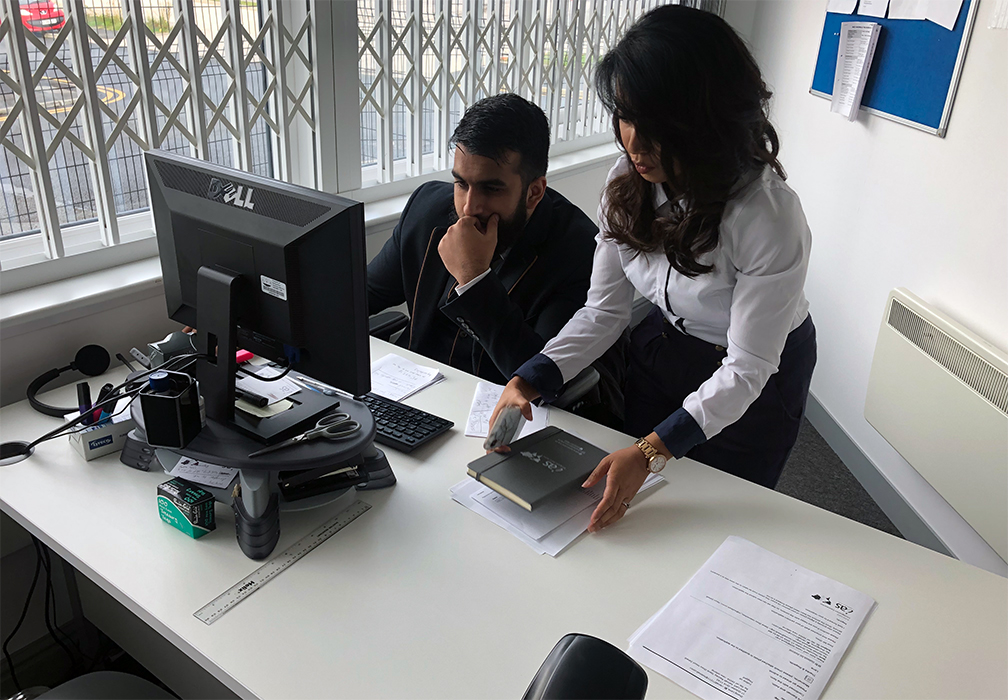 The Fast Track Package
Our Fast-Track Application Package is a premium service for those who need to submit their application in time with their deadlines. Your case will become a top priority for our lawyers and you will benefit from our highest-quality services.
Request the Fast Track Package
The Appeal Package
By choosing our Appeal Package, you can rely on our lawyers' legal knowledge and experience to ensure you have the highest chance of a successful appeal. We will also fully represent you in any hearings/tribunals.
Request the Appeal Package
Related pages for your continued reading.
Frequently Asked Questions
The Entrepreneur Professional visa is another name for the Profession Liberale visa, and so the conditions are the same. Both are suitable for a long stay to work in the country and can be extended after a one-year period.
No. While both are valid for one-year for non-EU citizens to work in France, the latter is aimed at young people and not necessarily those freelancing or self-employed. Which you can apply for depends on your meeting the necessary eligibility criteria.
As of November 2023, nine EU countries offer visas aimed at digital nomads (Croatia, Cyprus, Estonia, Greece, Hungary, Latvia, Malta, Romania, and the Netherlands) and two non-EU European counties (Iceland and Norway).
The equivalent visa that France offers to anything specifically designed for digital or virtual nomads is the Profession Liberale visa, which accommodates freelancers.
No. Despite popular misconception, an EU Blue Card is its own visa class. The EU Blue Card is a visa for non-EU nationals and is valid for four years. Those applying for a Blue Card will need to provide proof of a university degree and proof of at least five years of relevant professional experience.