French Business Visa Types
There are two main types of French Business visas but there are some important differences between them. Whether you are employed or self-employed, this guide will help you understand the required documents for each type, and the process and timescales involved.
Contact us today at Total Law for more information about visas, claiming asylum, or permission to work in the UK. Our team of immigration experts are happy to answer any questions. All you need to do is call  +44 (0)333 305 9375  or contact us online.
Types of Business Visas Available in France
France has long been a leading country in Europe and it is particularly attractive for anybody looking to set up or expand their business or advance their career.
This is useful for anybody from the Schengen Area which is a large group of European countries that have passport-free border control, because they can do this with relative ease. Because the UK is not a member of the Schengen Area, however, you will need to apply for a French Business Visa.
There are two main types of visas for UK citizens wanting to stay in France to participate in artisanal, commercial, agricultural, industrial, or research activities. Importantly, this can be either on a self-employed or employed basis.
Short-stay visas are for those who will be staying no more than 90 days within a rolling 6-month period (this visa applies to the whole Schengen region and is commonly referred to as the 'Schengen Visa').
If you want to stay longer than 90 days within a 6-month period then you will need to apply in advance for a long-stay visa and this requires that you spend over 3 months, but under 12 months, in France.
If you are looking to set up a new business then you must be able to demonstrate the viability of this business and the likelihood of its success. If you wish to work in a defined area or space then you must be able to demonstrate that you have the independent financial means to support your work.
"I'm very happy with the standard of training received on the OISC Level 1 course, i passed my exam. Thank you!"
"My application was approved and a huge weight has been lifted from our shoulders this year "
"We used this service for the spouse visa extension application to assure that all the information was valid and correct."
Rights and Limitations of a Business Visa Holder in France
These types of France visas allow you to do several things, depending on whether you are self-employed or an employee.
As a self-employed worker, you will be able to:
Conduct internal audits
Meet and undertake work for clients e.g. installing equipment
Attend conferences within your field
Start or take part in self-employed activities
As an employee, you will be able to:
Undertake any services as instructed by your employer
Take part in training and conferences
Work for a fixed period for a French employer e.g. seasonal or temporary work
Work in France as part of intra-group transfers
There are also additional rights and limitations depending on your field. For example, if you are a medical professional or a teacher then you will need to meet additional criteria and if you are working in one of France's developing areas and are classed as 'international talent' then your family may be able to accompany you. France is also more lenient towards young employees.
Required Documents for a Business Visa Application in France
Regardless of whether you are applying for a short or long-stay French Business visa, you will need a variety of documents. Some documents may take a while to obtain so it is important to start collecting all of them as early as possible.
When applying for your Business visa, you will need:
Two passport-style photos that have been taken within the last 3 months
A valid passport that has at least 3 more months of validity and two blank pages
Proof that you have paid your visa fee
A travel itinerary detailing what you intend to do in France, how you plan to travel, and evidence of your return travel
Proof of financial means such as bank statements or an employment contract
Proof of your accommodation in France such as reservations or reception letters
A certificate of your criminal record with no ongoing cases
Evidence of your medical insurance that must cover the Schengen Area for at least €30,000
Copies of visas to any previous countries
Documents that prove your business intentions
There are also several documents you will require that depend on your occupation status.
If you are self-employed, you will also need:
A copy of your business license
A company bank statement from within the previous 6 months
Income Tax Return documents
If you are employed, you will also need:
A bank statement from within the previous 6 months
Leave permission from the employer
A copy of your employment contract
Income Tax Return documents
It is worth noting that you may be asked for additional documents, depending on the type of visa you are applying for and the nature of the work you intend to undertake. If this is applicable then this will be explained by your visa consular during your interview.
Fees and Costs Associated with a Business Visa Application in France
For those applying from Schengen countries as well as Ukraine, Russia, Georgia, and Kosovo, the fee for a Business visa is €35. However, the fee for UK citizens is €80 and this covers the costs involved with processing the visa application.
There are, however, some notable exceptions for this fee, but only for the following types of people:
Spouses of French citizens
Seasonal workers
Scientific researchers
Language assistants and teaching assistants
Foreigners who teach French
Family members of a citizen of the EU or Switzerland
Anybody who hotels a diplomatic or service passport
Children under the age of 6
Primary or secondary school students on a study visit, and accompanying teachers
Anybody who has received a French study grant
There are also Residence Permit fees that will need to be paid, but these are separate from the visa application. It is best to ask your visa consular about this at the end of your interview if you are uncertain or you can hire one of our team at Total Law for clarification of this process.
Step-by-Step Guide to Applying for a Business Visa in France
The first thing you will need to do to apply for a French Business visa is to fill out an online form. You will be asked to make an appointment with the relevant authorities in your country at this stage, either online or by phone. For the UK, this will likely be the French embassy in London. You will need to make sure the date of application is between two weeks and three months of your departure date.
In your interview, the visa consular will ask questions that relate to your stay and your business needs. It is important to think through how you would like to answer these types of questions before attending and it is best to bring a physical copy of any relevant documents listed above, just in case you need them. Be as open as possible because any relevant details you choose to withhold may work against you.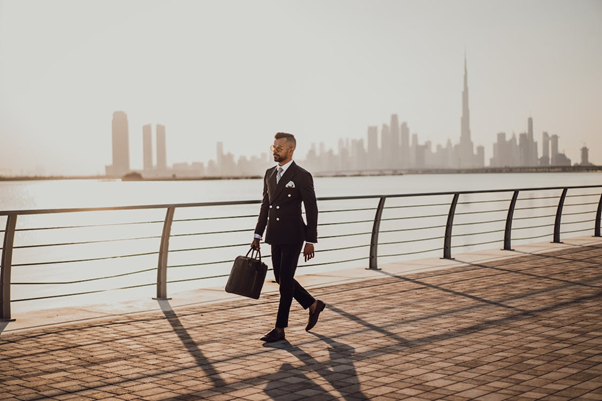 Processing Time for a Business Visa in France
In general, French embassies aim to respond to visa applications in 2 weeks, which is why they ask for applications to be made no less than two weeks before the departure date.
However, the actual processing time can vary depending on several factors including:
The embassy you applied from
The type of visa you are applying for
The nature of the work you intend to undertake
The verification of your documents
Whether any additional documents are required or not
Capacity at the time of application
If the embassy thinks your application decision will take longer than two weeks then they will usually inform you of this. If it has been two weeks and you are still waiting to hear from your local embassy then it is best to get in touch with them to make sure there have been no complications.
Renewing or Extending a Business Visa in France
If you have a French Business visa and wish for it to be renewed or extended then, as a general rule of thumb, the French authorities prefer you to exit the country and apply for a new visa instead.
However, several exceptional circumstances justify a renewal or extension, and these are the following:
If you cannot return to your country because of serious events that have transpired during your stay, such as natural disasters, major political events, extreme weather conditions, and the cancellation of travel
Humanitarian reasons that are linked to the person who has been granted a Business visa, such as medical issues or close family events
If your business purposes were unable to be concluded within the given time period
For your case to be considered, it is important to make your application for a renewal or extension before your current visa expires. Your application can be made to the local Prefecture (district) within France.
You will need the following documents for a successful application:
A visa extension application form
A valid passport that shows your original visa
Confirmation of your return travel
A written request for an extension
Two passport photographs
A document detailing the reasons for your request such as a certificate from your employer or a medical certificate
Total Law Can Help You
There are many great business opportunities in France, making it a great place for you to expand your career or business. However, as a UK citizen, you will need to apply for a specific Business visa which can be a long and complicated process. Here at Total Law, we understand every facet when it comes to business visas and our expert lawyers are on hand to help. We can assist with filling out the form, collating the relevant documents, and applying for extensions and renewals.
Our services also include asylum claims and appeals, detained casework, tourist visas, and permissions to work in the UK. If you have any questions about any of these services or want to find out more about French Business visas then do not hesitate to get in touch online or call us on 0333 305 9375.
Advice Package
Comprehensive immigration advice tailored to your circumstances and goals.
Application Package
Designed to make your visa application as smooth and stress-free as possible.

Fast Track Package
Premium application service that ensures your visa application is submitted to meet your deadline.
Appeal Package
Ensure you have the greatest chance of a successful appeal. We will represent you in any case.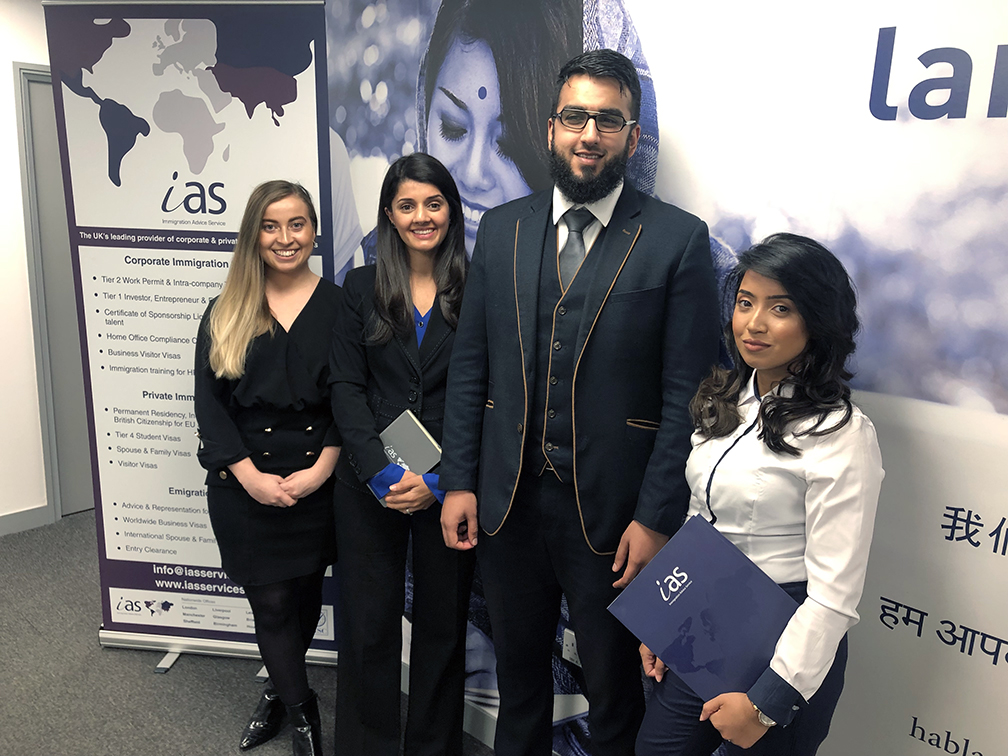 The Advice Package
During this untimed Advice Session with our professional immigration lawyers in London, you will receive our comprehensive advice, completely tailored to your needs and your situation.
Request the Advice Package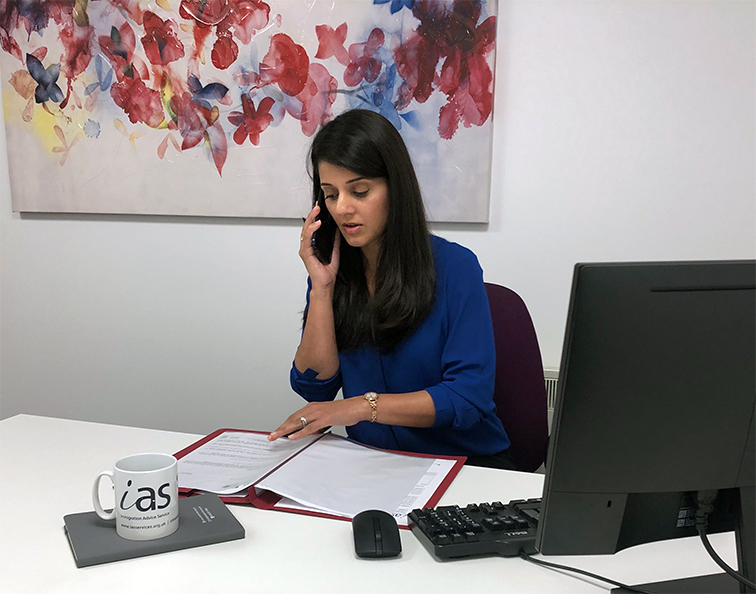 The Application Package
With our Application Package, your dedicated immigration lawyer will advise you on your application process and eligibility. Your caseworker will then complete and submit your forms to the Home Office on your behalf.
Request the Application Package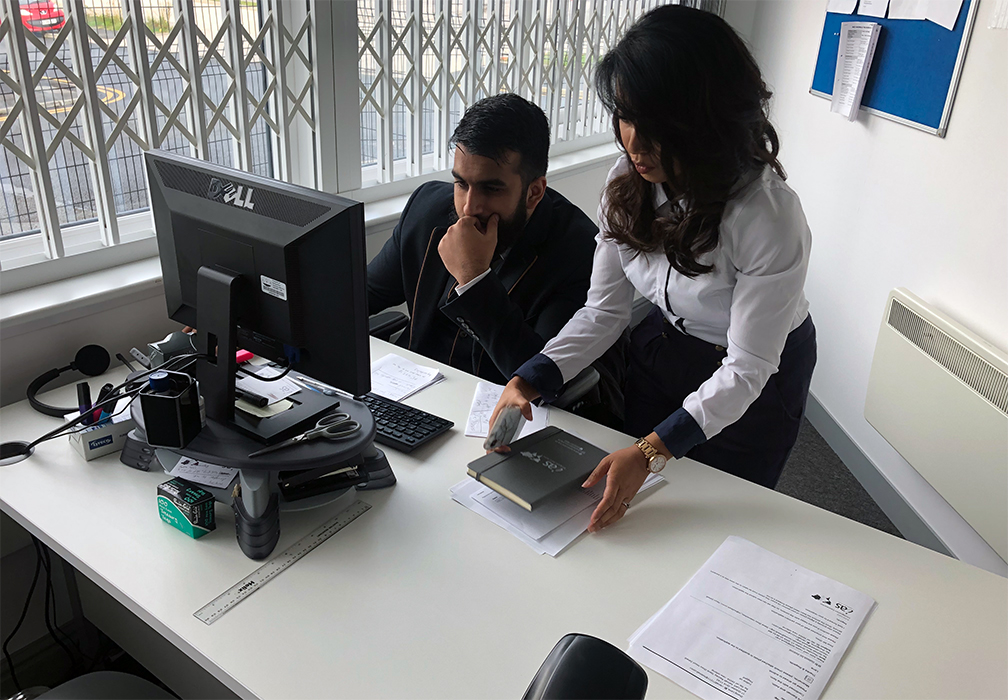 The Fast Track Package
Our Fast-Track Application Package is a premium service for those who need to submit their application in time with their deadlines. Your case will become a top priority for our lawyers and you will benefit from our highest-quality services.
Request the Fast Track Package
The Appeal Package
By choosing our Appeal Package, you can rely on our lawyers' legal knowledge and experience to ensure you have the highest chance of a successful appeal. We will also fully represent you in any hearings/tribunals.
Request the Appeal Package
Related pages for your continued reading.
Frequently Asked Questions
Most French embassies aim to reply to French Business visa applications within 2 weeks but several factors can lengthen this timeframe including their current capacity and the type of work you wish to undertake
Not only will you need to make sure you have all the relevant documents available but you will also need to have organised accommodation and return travel before your application can be accepted. To overcome these types of obstacles, go over the eligibility criteria and required documents carefully before applying.
It is important to present yourself well during your interview and to have carefully thought out your reasons for staying in France. You will need to demonstrate why this is necessary for your line of work.
If you have any further questions about Business Visas in France then it is best to contact your local embassy for guidance or to get in touch with us here at Total Law for professional advice.