France Au Pair Visa And Work Permit Options
If you are considering hiring a foreign au pair to help at home, they must meet the 'stagiaire aide familial étranger' criteria to be eligible for a visa and to stay with you in France, and both you and the au pair must submit documentation and register with the French authorities.
If you want support with the legalities surrounding recruiting au pairs and guidance to ensure you have completed the correct paperwork, Total Law can provide expert advice and help you meet French government and visa requirements. Call us today on +44 (0)333 305 9375, or contact us online.
Overview of Working as an Au Pair in France
Au pairing is an excellent opportunity for foreign young people and families alike.
It gives men and women around the world the chance to experience a new culture and develop their language skills in exchange for helping around the house or with childcare while they are hosted temporarily by you.
For the hosting family, at the cost of providing a room and some pocket money, you can have support at home, or someone to collect and cook for your children while you are at work.
It can be beneficial for your children too, as they can practice their language skills, have someone to help them with their homework, and care for them if you are busy or need help.
However, the French visa system is not simple and some requirements must be met when you are employing an au pair.
When going through the process, you may see the French au pair program referred to as the "stagiaire aide familial étranger".
"I'm very happy with the standard of training received on the OISC Level 1 course, i passed my exam. Thank you!"
"My application was approved and a huge weight has been lifted from our shoulders this year "
"We used this service for the spouse visa extension application to assure that all the information was valid and correct."
Eligibility Criteria to Work for an Au Pair in France
When you are looking for an au pair, several criteria must be fulfilled by both the au pair and host family for them to legally stay and work for you.
Au Pair Requirements
Firstly, au pairs must be between 18 and 30 years old, have no family ties with you or be of the same nationality, and have a basic knowledge of French (level A1/A2). Secondly, you must host them, in exchange for light housework and childcare, and have a written agreement with them.
It is also a requirement of the French government that the au pair learn the language. When they apply for their permit, they must show confirmation that they have registered for French classes lasting at least 3 months.
Host Family Requirements
To qualify as a host family for an au pair, you must:
Have at least one child between the ages of 3 and 18 years old
Speak French every day at home
Be able to host someone for a minimum of 3 months
Have a private bedroom that the au pair can stay in that meets the French guidelines
Step 1: Passport
If your au pair is from the European Union, they only need a valid passport to enter France.
If they are from outside the EU, including the UK, they will also need to apply for a temporary au pair residence permit to travel and work in France.
Step 2: Au Pair Contract
You will need to complete a Cerfa form detailing the au pair's contract for the duration of their stay with you, and this will be required for their visa application form.
The agreement you have with the au pair must contain the conditions of employment, how much you will pay them, and arrangements for food, accommodation and insurance. Your agreement must satisfy the following requirements:
The pocket money must be at least €320 per month
The activities must not be more than 25 hours per week
Their room must be private and at least 9m2 with a window
Their food must be included
They have 1 day off per week minimum
The initial duration is not longer than 1 year (but can be extended to a total of 2 years when it expires)
Step 3: Visa Application (Non-EU Only)
Overview
Once the au pair contract has been completed and signed by both parties, they will need to complete a visa application form for an au pair temporary residence permit. The embassy can take up to 2 months to process the visa information, though typically it takes 2 to 3 weeks.
They will pay €50 when their visa is validated on arrival and €75 when their residence permit is issued.
In some cases, the au pair will have to provide proof of a clean criminal record to the French embassy.
Documents Required
To apply for the visa au pair France, they must have:
A passport
Proof of address, typically this is a bill or bank statement
Three photos
Proof of payment of stamp duty
A signed au pair contract
Proof of basic knowledge of the French language
Evidence of at least three months of French language lessons while staying in France
A cover letter explaining why they want to stay with a host family to learn the French language
A copy of your (and the other parent's) identity document
They may also need to provide a birth certificate and complete a medical form.
Step 4: Visa Validation (Non-EU Only)
When your au pair arrives in France, they will have 3 months to have their residence permit validated by and to register with the OFII. They will need to provide some information on their visa, date of entry to France, address in France, and payment card.
Step 5: Register with URSSAF
You must declare your au pair to the URSSAF within 8 days of their arrival, as this will allow them to access compulsory health insurance.
People from outside the European Union must have health insurance valid in France, and the host family will typically cover these costs.
Extending Their Residence Permit
If you would like to extend your au pair's contract, they will need to request a renewal 2 months before their contract ends. The renewal will require the same information as before and include an updated au pair contract detailing the new dates.
Please note that they can only stay in France with an au pair visa for a maximum of 2 years total.
How Total Law Can Help
Inviting au pairs into your home can be a mutually beneficial exchange for both the host family and the visiting young person. However, as we have seen, the responsibility does not solely sit with the traveller, and both the host family and au pair must complete paperwork and register once in France.
Navigating the French immigration system can be especially tricky and all stages must be completed correctly to avoid the risk of the foreign visitor illegally entering France. Speaking to an immigration expert can simplify the process for the host family and ensure everything is completed correctly and compliantly with French government regulations.
Total Law are specialist immigration lawyers who will be able to answer your questions and guide you through the process of hosting an au pair in France. Call us today on +44 (0)333 305 9375, or contact us online.
Advice Package
Comprehensive immigration advice tailored to your circumstances and goals.
Application Package
Designed to make your visa application as smooth and stress-free as possible.

Fast Track Package
Premium application service that ensures your visa application is submitted to meet your deadline.
Appeal Package
Ensure you have the greatest chance of a successful appeal. We will represent you in any case.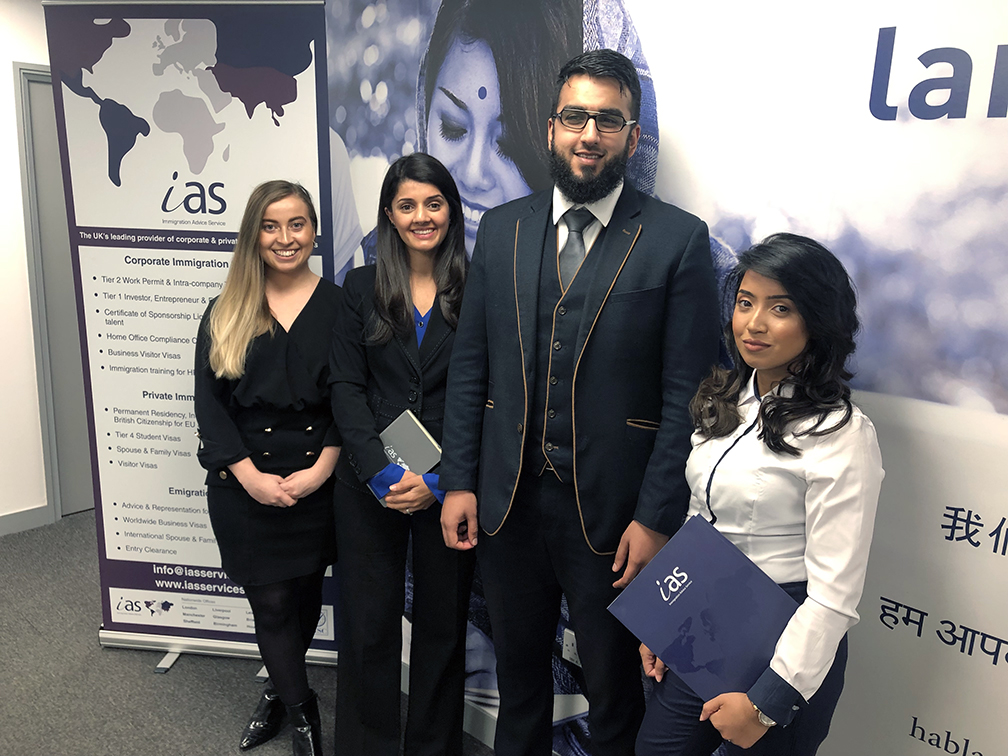 The Advice Package
During this untimed Advice Session with our professional immigration lawyers in London, you will receive our comprehensive advice, completely tailored to your needs and your situation.
Request the Advice Package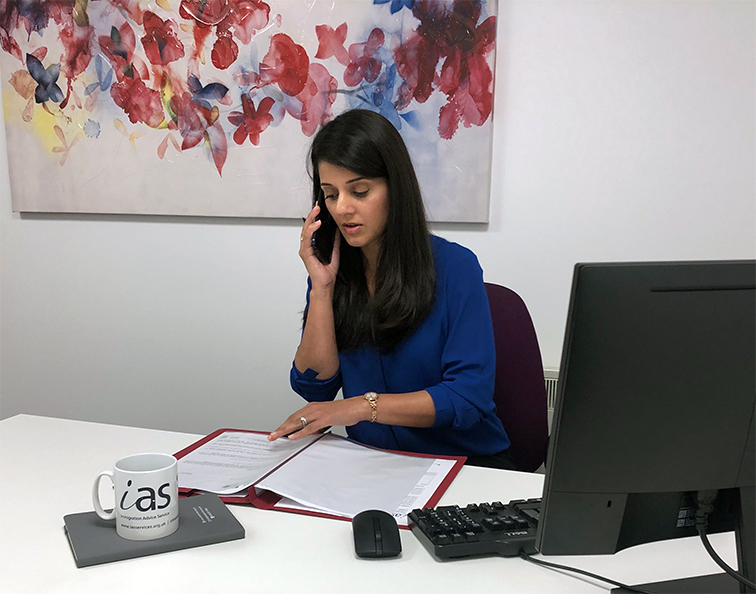 The Application Package
With our Application Package, your dedicated immigration lawyer will advise you on your application process and eligibility. Your caseworker will then complete and submit your forms to the Home Office on your behalf.
Request the Application Package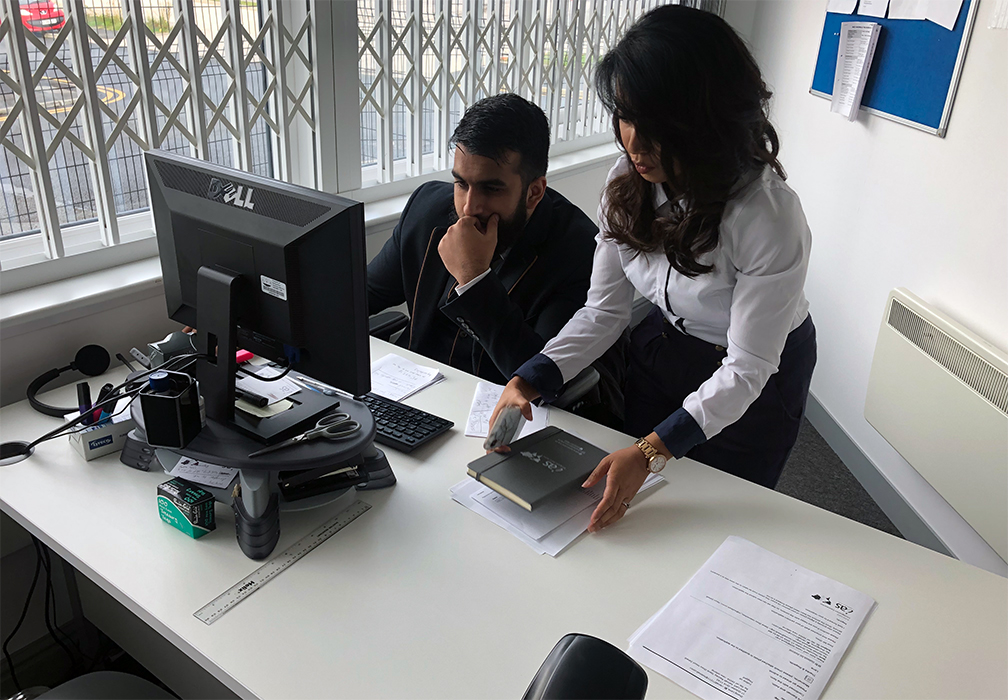 The Fast Track Package
Our Fast-Track Application Package is a premium service for those who need to submit their application in time with their deadlines. Your case will become a top priority for our lawyers and you will benefit from our highest-quality services.
Request the Fast Track Package
The Appeal Package
By choosing our Appeal Package, you can rely on our lawyers' legal knowledge and experience to ensure you have the highest chance of a successful appeal. We will also fully represent you in any hearings/tribunals.
Request the Appeal Package
Related pages for your continued reading.
Frequently Asked Questions
There are many websites online that link up host families and international people who are looking to travel to France; often these adverts will contain information about your family, children, location, and the expected responsibilities of the au pair during their stay. The site will allow you to contact the au pair and see if they are interested in staying with you.
According to French regulations, au pairs must stay with you for more than three months to qualify for a long stay visa as an au pair in France.
Au pairs can be expected to wait a few weeks before families begin to contact them, and sometimes the process can take 6 to 10 weeks. This time can vary depending on how desirable the au pair's skills or language is.
Au pairs typically help a family with childcare and housework. This mostly includes help with the children's daily routine, such as preparing meals, taking them to school, clearing up after meal times, helping with homework, or getting them ready for bed.