France Immigration Lawyers (Corporate French Immigration Help)
France is a popular destination for people the world over to visit, live, study and work within. A Schengen state and European Union member, those residing legally in France have free reign around a myriad of the continent of Europe – but the immigration law for those not already citizens of these areas can find French immigration law difficult to navigate.
Total Law are a specialist immigration law firm who employ a team with expertise particularly in the application and appeal processes for French visas. Working on behalf of individuals and companies hoping to take on foreigners as employees, we maximise the chances of visa application success. Call the Total Law office on +44 (0)333 305 9375 or message us online, to discuss your visa application circumstances.
France offers a myriad of visas, each designed for different purposes of travel. As a result, the eligibility criteria are diverse and with every application being judged on its own merits individually, there are a huge number of variables that both individual applicants and companies alike need to be aware of and ready to work with.
As France is part of the European Union and the Schengen area, a valid visa and/or residence permit allows for travel around a much greater area than just the mainland itself. This does mean that for an immigration lawyer France presents a greater number of challenges through its immigration and citizenship applications than many other nations.
It is always recommended that French visa applicants work with a specialist team of immigration lawyers to help manage the process; particularly where there is a business risk to a visa application not finding success. Total Law can help – call us on +44 (0)333 305 9375 to learn more.
"I'm very happy with the standard of training received on the OISC Level 1 course, i passed my exam. Thank you!"
"My application was approved and a huge weight has been lifted from our shoulders this year "
"We used this service for the spouse visa extension application to assure that all the information was valid and correct."
Why Use a France Immigration Lawyer?
The most common reasons for receiving a visa refusal are not understanding the relevant eligibility criteria (and therefore applying for the wrong visa type) and providing insufficient or inaccurate supporting documentation. Working with a team of immigration lawyers allows for the best possible chance of fully understanding all aspects of the process, and so maximises the chance of success.
For businesses looking to obtain a France visa or residence permit for overseas professionals, the risk of not receiving the appropriate visa can cost a great deal of time and money – all impacting on the company's bottom line.
It is critical, then, that application procedures are managed as effectively as possible to expedite professional talent to France as required. If you're not successful in importing the most successful foreigners in your industry to France, your competition will be, so it's best not to risk delay or decline.
What Are The Typical Costs Of Hiring An Immigration Lawyer For France Immigration?
The French immigration system offers a wide variety of visas for travel – including short stay visas, long stay visas, a myriad of business and work visa options and residence permit choices.
Every visa class holds its own eligibility criteria and all visa applications are examined on an individual basis. This means that the chances of a successful outcome to a visa application is dependent on the person/s applying and their given information.
As such, there is no one-size-fits-all fee package for clients of lawyers specialising in French visa applications. All projects are managed end-to-end on a bespoke basis. Call us for a tailored quote based on your needs, on +44 (0)333 305 9375.
How Can Total Law Help?
The Total Law team specialise particularly in corporate immigration and assist French businesses (and French branches of businesses) in recruiting the best in overseas talent.
Whether you're looking to secure a short stay or long stay visa, finalise a residency permit, nurture an employee in applying for French citizenship, work on family reunification applications for foreigners joining the company or navigate an appeal process in the case of a visa refusal, our team can help.
Call our office on +44 (0)333 305 9375 or message us online, to talk through getting your dream team legally resident in France.
We can assign a lawyer local to you with relevant experience in the appropriate visa services for your locale. Our team is varied and we have a whole host of niche knowledge, expertise and strategic contacts that can all be utilised to help your France visa application.
Advice Package
Comprehensive immigration advice tailored to your circumstances and goals.
Application Package
Designed to make your visa application as smooth and stress-free as possible.

Fast Track Package
Premium application service that ensures your visa application is submitted to meet your deadline.
Appeal Package
Ensure you have the greatest chance of a successful appeal. We will represent you in any case.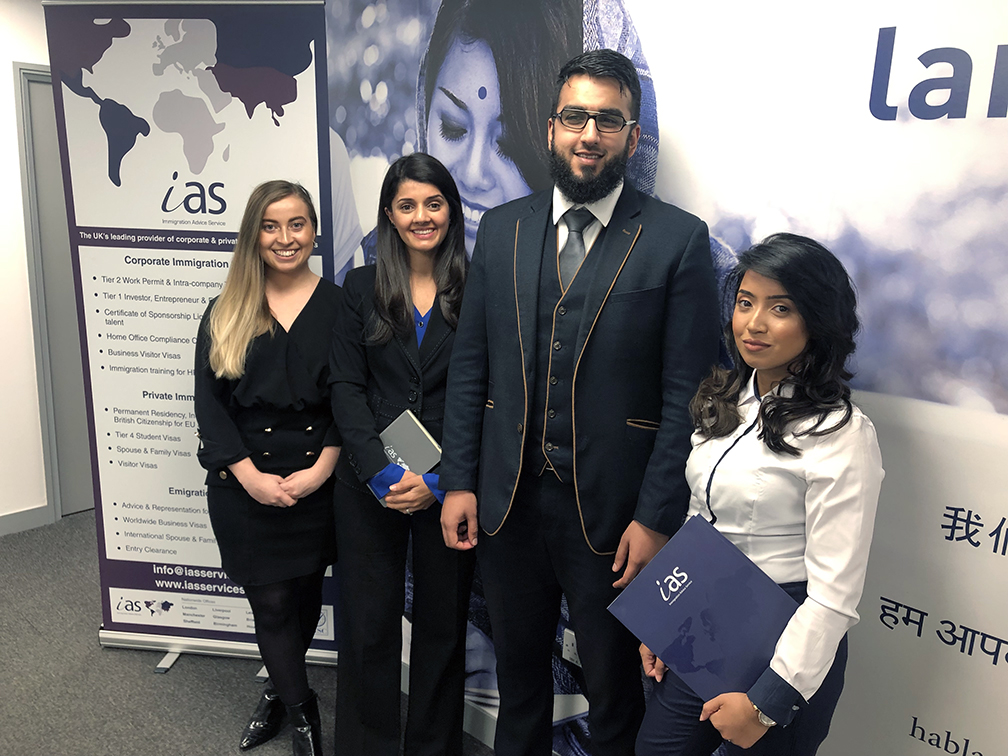 The Advice Package
During this untimed Advice Session with our professional immigration lawyers in London, you will receive our comprehensive advice, completely tailored to your needs and your situation.
Request the Advice Package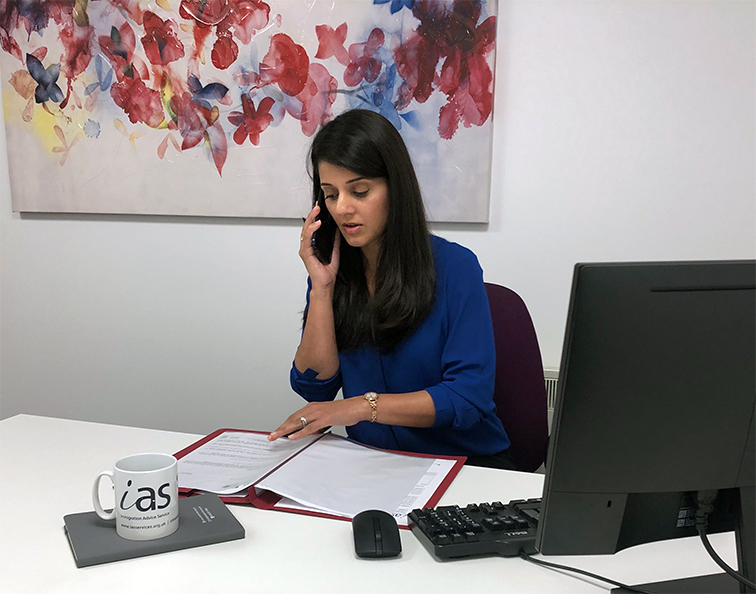 The Application Package
With our Application Package, your dedicated immigration lawyer will advise you on your application process and eligibility. Your caseworker will then complete and submit your forms to the Home Office on your behalf.
Request the Application Package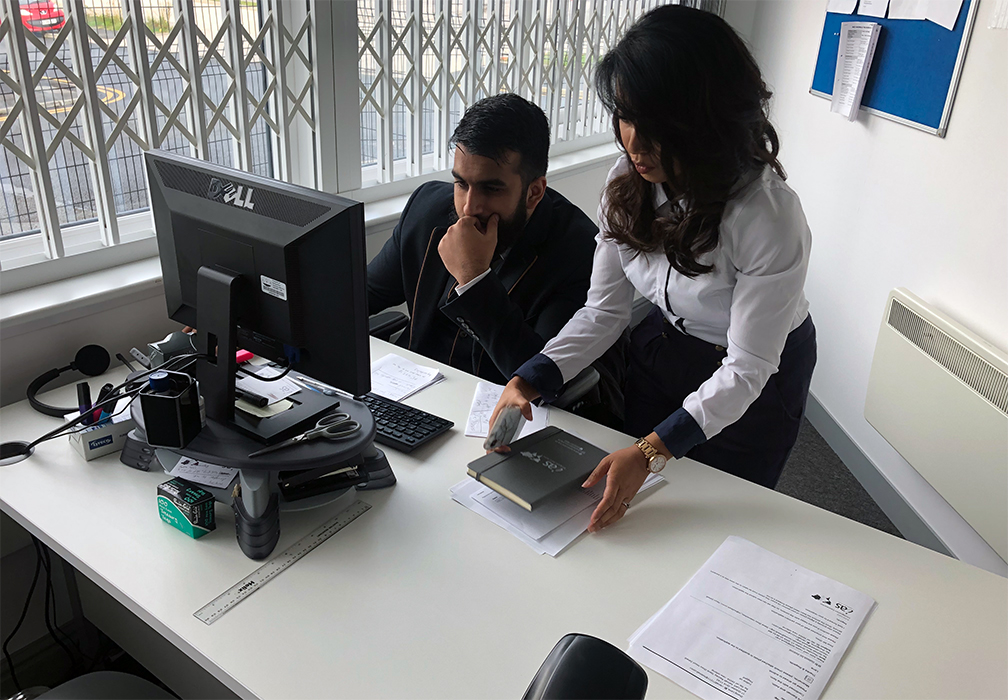 The Fast Track Package
Our Fast-Track Application Package is a premium service for those who need to submit their application in time with their deadlines. Your case will become a top priority for our lawyers and you will benefit from our highest-quality services.
Request the Fast Track Package
The Appeal Package
By choosing our Appeal Package, you can rely on our lawyers' legal knowledge and experience to ensure you have the highest chance of a successful appeal. We will also fully represent you in any hearings/tribunals.
Request the Appeal Package
Related pages for your continued reading.
Frequently Asked Questions
Deportation is commonly misunderstood, but only actually applies where foreign nationals have been prosecuted in another country. Immigration lawyers can navigate such processes, but this is a separate area of immigration law to visas.
Some visa classes do afford family reunification rights, which allows for the visa holder to bring their spouse and dependents with them to the country. Family are subject to their own applications being accepted.
Not all visa applicants will feel the need to hire a lawyer to help support them through their application. However, in the case of business or work visas, or citizenship applications, legal guidance is always recommended as the stakes of being unsuccessful rank high. Our team at Total Law can help with these procedures – get in touch on +44 (0)333 305 9375.