France Residence Permits
If you are planning to move to France for a period longer than three months, you are going to have to apply for a long-stay visa equivalent to a residence permit or a French residence permit. If you do not have a French residence permit you will be considered as an illegal resident in France. Those who do not possess a permit will be unable to access state services and aids.
For more information on how to apply for a residence permit in France, call Total Law on +44 (0)333 305 9375 or contact us online.
Overview of France Residence Permits
The France residence permit is a document that will allow you to reside in France and is mandatory for every foreigner that comes to France.
The only people who are exempt from the requirement of obtaining a French residence permit are nationals of the European Union, the European Economic Area Member States and Switzerland. They will still have to register with the authorities if they have the intention to stay in France for longer than six months.
It is suggested that even those exempt from the France residency permit requirements should still obtain the permit in order to be able to access state services and aids.
Different from the French visa application process, you will need to apply from within France when you are applying for a French residence permit.
In the case of a French long-stay visa marked with "carte de séjour à solliciter," you need to apply within two months of your arrival in France with the local authorities.
In the case of a French visa marked with "CESEDA R.311-3", you have to contact the Office Francais de I'Immigration et de I'Integration (OFFI) as soon as you arrive in France.
"I'm very happy with the standard of training received on the OISC Level 1 course, i passed my exam. Thank you!"
"My application was approved and a huge weight has been lifted from our shoulders this year "
"We used this service for the spouse visa extension application to assure that all the information was valid and correct."
Types Of France Residence Permits
If you are making an application for your permit for the first time or you have renewed a residence permit multiple times, these are going to be the main types of permit you may obtain:
Carte de Sejour
The Carte de Sejour is the appropriate French residence permit for anyone who is coming to France with the intention of staying for a year or less. There are sub-categories of this permit which allow the visa-holder to stay for three or four years.
Carte de Résident
The Carte de résident is for spouses of French citizens, parents who have a child born in France, expats who have chosen to retire in France, or anyone who has renewed their carte de séjour over three years in a row.
Certificate of Residence for Algerians
The certificate of residence for Algerians is issued only to nationals of Algeria. They may apply for one of the following residence permits in France:
One year certificate – For Algerians who want to enter France, staying for a specific purpose
Certificate of 10 years – This is for those who have family ties to someone living in France, or others who have been legal residents in France for several years. This certificate is renewable.
EU Blue Card
The EU Blue Card is a document that permits its holder, a non-EU foreign national, to enter and remain in France with the purpose of engaging in paid activity. They will have the intent to explore career opportunities available in the field for up to three years, with further availability to extend the stay if required.
Authorisation of Stay
Valid for one, three or six months, this type of stay will be granted to the parents of a sick child in France or to a volunteer at a mission within France.
Visa de Long Séjour – Titre de Séjour
When you have a French long-stay visa from your country of residence, you will be allowed to enter France and remain there. However, it may be the case that you must validate your visa into a French residence permit upon arrival into the country.
The VLS-TS is a French long-stay visa. It will come in the form of either a stamp or sticker that will go into your passport, allowing you to enter and stay in France for up to one year.
Who Needs a VLS-TS?
The following people will have to obtain a French VLS-TS:
The foreign spouses of a French national, in which case the visa will be issued unconditionally, unless the marriage is not frank, has been called off or the candidate is of a danger for the public wealth
Foreign students
Foreign trainees
Foreign workers with an indefinite work contract period
Foreign temporary workers with a fixed-term work contract
Foreign workers who have a job in France
Foreign workers who are able to support themselves financially without having to get a paid job
The foreign spouses of a foreign recipient of a family reunion, which may not include nationals of Maghreb or French-speaking Sub-Saharan Africa when applying for a first time for a 10-year residence card
Each of the different types of permit will have a slightly different process, as detailed below:
Carte de Sejour
To apply for a Carte de Sejour you must go to the French prefecture or sub-prefecture near your home in France and apply for the permit by submitting the documents as mentioned below.
If you are in Paris you will have to apply to the Paris Police Prefecture. Carte de Sejour is a residence permit applicable for those who are coming to France under a French long-stay visa. Applicants will have to:
Validate their visa which will serve to them as a residence permit or
Will have to apply for a residence permit within the three months in which they arrive in France
Carte de Résident
When applying for the Carte de résident, you should also apply at the French prefecture or sub-prefecture in your own country. The documents listed must be submitted alongside French translations of the documents in another language.
How to Apply for a VLS-TS
You must send the following documents to the OFII office:
the OFFI application form, fully completed
a copy of the key pages of your passport, including those with your personal details and any pages with visa stickers and stamps
When you have these documents, the OFII can register your case and will send you a letter that invites you for a medical and welcome visit, depending on your specific case.
After validation at the OFII offices, the VLS-TS will serve to the visa holder as a French residence permit.
This means that the holder will not need to separately apply for a France residence permit, but they will need to confirm their visa at the OFII within the first 3 months of being in France.
VLS-TS holders will be able to get a residence permit for private and family life after their arrival in France.
Documents Required
In order to make an application for the France Residence Permit, you will need to prepare these documents for your submission:
Your valid passport with the French long-stay visa stamped on it
A copy of all important pages of your passport which includes any pages with stamps
Your birth certificate produced in your home country
Two photographs that meet the ICAO standards
Proof of residence in the form of an electricity bill, statement of domicile, rent receipt etc.
Proof of income:

If employed – A work contract and latest payment slips
If self-employed – Proof of their status
If retired or unemployed – Proof of having the adequate financial means to live in France

Medical insurance
If you are married or have children you must submit a certificate of marriage and birth certificates of your children
Translations of all documents that are not in French
Fees and Processing Times
Carte de Sejour
For the Carte de Sejour you will usually pay a fee of €269, consisting of €19 for the stamp duty and €250 for the tax. If you have come to France without a long-stay visa, you will have to pay €340 instead.
You will not have to pay this fee on the condition that you are stateless or have come under subsidiary protection to France, in which case you will pay a fee of €19.
Those who hold France pensions for an accident that occurred at work in France that caused them a rate of disability of at least 20%, will need to pay a fee of €79.
Carte de Résident
You can apply for the Carte de résident two months before your Carte de Séjour expires.
There are some prefectures which might require you to apply 4 months earlier. If you do not hear a response from them in 4 months, your application is considered rejected.
The fees for the Carte de résident will vary as follows:
Stranger with family ties in France – €269 ​
Child or parents and in-laws of a Frenchman – €269 ​
Refugee or stateless person and their family – €19 ​​
Child entering minor by family reunion – €139 ​​
Child beneficiary of a family reunion on the spot – €269 ​​
Beneficiary of a work accident annuity and their family – €79 ​​
Veterans – €19 ​​
Legionaries – €269 ​​
Youngster who is eligible to obtain French nationality – €269 ​​
OFII Fees
To apply for the VLS-TS, you have to pay a fee which depends upon the type of visa that you hold, as seen below:
Private and family life (spouse of French or spouse entered by family reunification) – €250
Visitor – €250
Student – €80
Trainee – €80
A paid worker – €250 (not including temporary workers, who will be exempt from this payment)
What To Do After Arriving
Upon arrival in France, you must validate your visa. The process is entirely digital: you can do everything remotely, at home, on your computer.
You must validate your visa within 3 months of arriving in France at the very latest.
In order to validate the VLS-TS you are going to need:
You will need:
a valid email address
information on your visa
your date of arrival in France
your home address in France
a bank card to pay online the fee for issuing the residence permit
Renewing / Extending France Residency Permits
For the standard carte de séjour, you can begin your renewal application online. This will have to be done at most four months and at least two months before your existing permit expires.
To do this you will go online and click on 'Je demande ou renouvelle un titre de séjour' (I'm requesting or renewing my residence permit).
As part of your application for renewal, you must provide the following:
Your current carte de séjour
Your birth certificate
Your passport
Proof of your address
Three passport photos
Proof of sufficient funds
Proof of health insurance
How Total Law Can Help
If you are thinking about relocating to France for longer than three months, you are going to need to apply for the French residence permit or a long-stay visa equivalent to a residence permit.
Total Law can help you to figure out whether you require a long-stay visa or a regular residence permit, and will help you to make the entire process as straightforward as possible.
As an expert immigration law firm, we are able to guide you through your move to France, ensuring that the process can be carried out swiftly and you can proceed with your plans.
We want your experience to be entirely stress and hassle-free, and with our expertise we will increase your chances of a successful application for a residence permit in France.
Whether you need to know which type of permit or visa to apply for, or you want some clarification on the required documents, we are on hand and ready to help you.
For more information on how Total Law can help you, please call us on 0333 305 9375 or contact us online.
Advice Package
Comprehensive immigration advice tailored to your circumstances and goals.
Application Package
Designed to make your visa application as smooth and stress-free as possible.

Fast Track Package
Premium application service that ensures your visa application is submitted to meet your deadline.
Appeal Package
Ensure you have the greatest chance of a successful appeal. We will represent you in any case.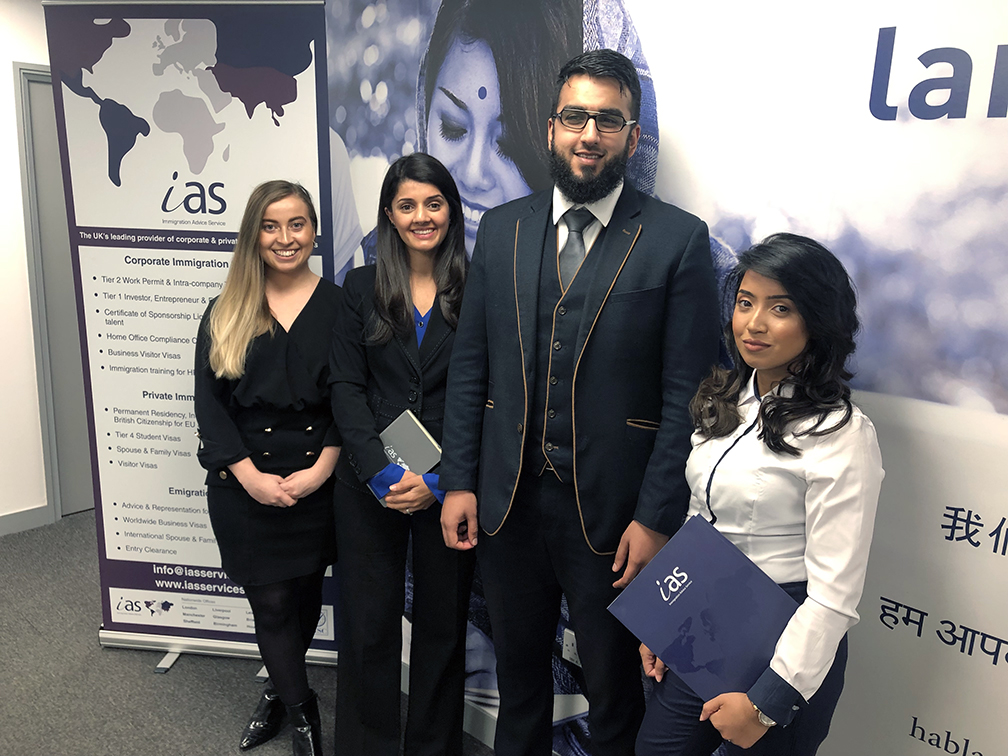 The Advice Package
During this untimed Advice Session with our professional immigration lawyers in London, you will receive our comprehensive advice, completely tailored to your needs and your situation.
Request the Advice Package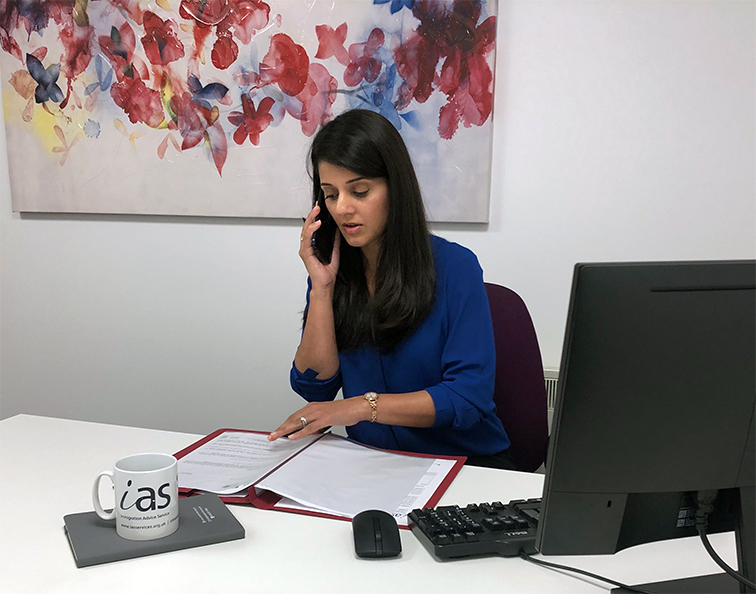 The Application Package
With our Application Package, your dedicated immigration lawyer will advise you on your application process and eligibility. Your caseworker will then complete and submit your forms to the Home Office on your behalf.
Request the Application Package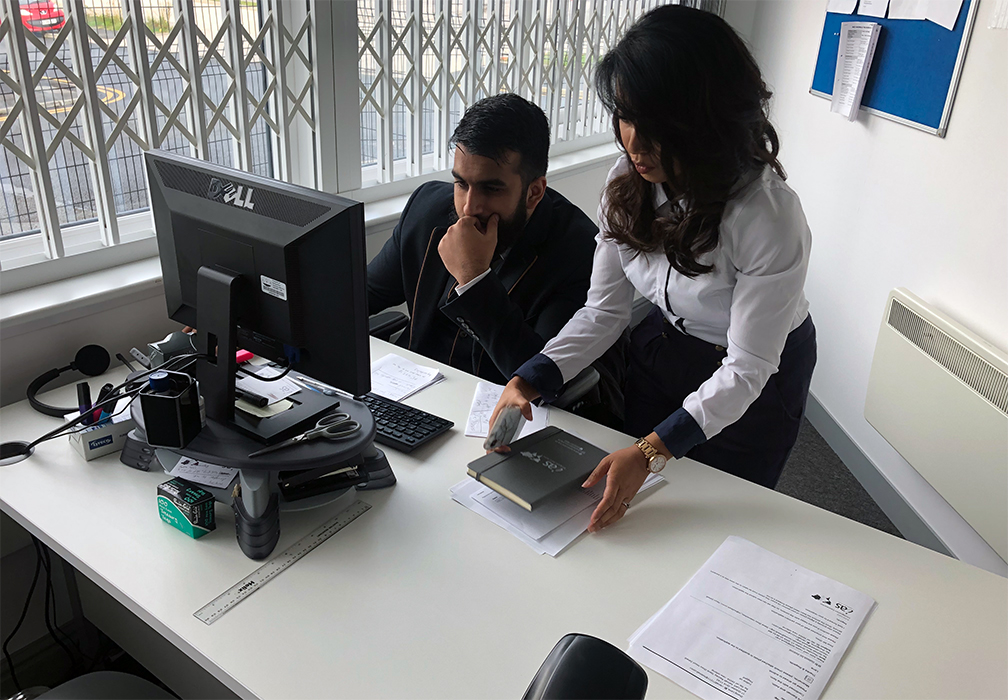 The Fast Track Package
Our Fast-Track Application Package is a premium service for those who need to submit their application in time with their deadlines. Your case will become a top priority for our lawyers and you will benefit from our highest-quality services.
Request the Fast Track Package
The Appeal Package
By choosing our Appeal Package, you can rely on our lawyers' legal knowledge and experience to ensure you have the highest chance of a successful appeal. We will also fully represent you in any hearings/tribunals.
Request the Appeal Package
Related pages for your continued reading.
If you want to extend your VLS-TS, you have to apply for a residence permit no later than two months before your visa expires. The application needs to be submitted at the French prefecture or sub-prefecture closest to your residency address.
Your VLS-TS will be revoked by the French authorities in the case that you have fraudulently obtained your visa, you entered France for a purpose other than for the purpose of issuing your visa or you were involved in a disturbance of public order.
For the first three months after you have arrived in France, you are free to leave the country and return, even if you have not validated your VLS-TS visa.
After these three months, if you have not validated the VLS-TS, you will have to start the process again in order to return to France.