France Visa Types
Depending on your nationality, purpose of visit, and duration of stay, foreign nationals who are non-EU/EEA/Swiss citizens may need a visa to travel to France. You must apply for a valid visa before travelling to France at the French embassy or consulate in your country of residence.
For more information on France visa types and the right one for your travel needs, speak with a Total Law barrister today. Our immigration lawyers are always available to help. Contact us online or call +44 (0)333 305 9375 for immediate assistance.
Overview of the France Visa Types
There are two main categories of French visas – Short-Stay visas and Long-Stay visas. The one you'll need to travel to France depends on your purpose for visiting and the intended length of stay.
France is a member of the Schengen Area, so European Union, EEA, Swiss nationals and permanent residents do not need a visa to go to France. Also, nationals of countries in the Schengen visa waiver programme enjoy visa-free entry to France for a short stay of less than 90 days within a 180-day period. For nationals staying longer than 90 days, they'll need an appropriate Long-Stay visa.
Nationals of countries that are not a part of the France visa waiver scheme will need to obtain a visa to enter France, whether for a short or long stay.
"I'm very happy with the standard of training received on the OISC Level 1 course, i passed my exam. Thank you!"
"My application was approved and a huge weight has been lifted from our shoulders this year "
"We used this service for the spouse visa extension application to assure that all the information was valid and correct."
Overview
France Short-Stay visas are issued to visitors travelling to France for tourism, short family visits or business trips. It is also for those visiting to attend functions such as conferences, international sports events, internships, corporate meetings, short learning programmes, or other activities for less than 90 days.
You'll also need this type of visa if you're travelling through France and will go out of the international zone, change airports, or stay over while waiting for your transfer flight.
The visa can be valid for single or multiple entries. There are two categories of French short-stay visas.
Uniform Schengen Short-Stay visa
Short-Stay visa for French non-European territories
Uniform Schengen Short-Stay Visa
It is also known as the "Schengen type C visa." Any Schengen state can issue it, and it allows entry into all 26 states of the Schengen Area for a maximum of 90 days within every six months.
The visa usually indicates the states the holder is permitted to travel to. For applicants from certain countries, France requires that other Schengen countries consult them before issuing visas granting entry to France.
The categories of type C Schengen visa include:
France Airport Transit Visa: Nationals of certain countries will require a transit visa to stop in France for connecting flights. However, diplomatic passport holders are exempt.
France Business Visa: This is for persons travelling to France and the Schengen Area for business purposes. It is usually valid for 90 days.
France Cultural Visa: This visa is issued to visitors visiting France to attend cultural, sports, or religious festivals.
France Medical Visa: For foreign nationals coming to France or the Schengen Zone to receive medical treatment. Medical visitors must provide supporting documents proving their medical needs or approval from a French healthcare centre.
France Tourist Visa: Citizens of some countries will need a Tourist visa to travel to France and the Schengen Area for tourist purposes for three months at most.
France Visitor Visa: Depending on your nationality, you might need a Visitor visa to visit friends or family in France and the Schengen Area. You'll have to obtain an invitation letter from the friend or relative you'll be visiting and submit it alongside your visa application. The visa permits entry for a maximum stay of 90 days within a 180-day period.
You may be eligible for a "Circulation visa" if you travel frequently to France. It is a multiple-entry visa valid for between six months and five years. It allows you to make several short trips to France, provided you stay within a cumulative period of 90 days every six months. To qualify for this, you must provide:
Evidence of the need for frequent travel to France.
Proof of reliability and integrity. Previous visas can serve this purpose.
The approval of your Circulation visa application and its validity period is subject to the French authorities.
Short-Stay Visa for French Overseas Territories
A Schengen visa will not grant entry to non-European French territories. These include French regions that are not in Europe and are not part of the Schengen Zone. Therefore, you will need to apply for a special visa to visit these territories.
However, certain foreign nationals are eligible for visa-free entry to these non-European French territories on the grounds of nationality or resident permits. They include:
European Economic Area (EEA), European Union (EU), and Swiss citizens.
Nationals of countries on the Ministerial orders belonging to each territory.
Holders of a valid French or Schengen residence permit.
Holders of a valid long-stay Schengen visa.
Diplomatic and consular mission personnel holding a diplomatic card issued by the French Ministry of Foreign Affairs.
Persons of a specific nationality holding a French Multiple-entry visa valid for six months to 5 years may be granted a visa waiver for entry into French non-European territories.
Overview
Depending on your nationality, you may need a Long-Stay visa if you intend to stay in France for more than three months. The following categories of foreign nationals do not require a Long-Stay visa to visit and remain in France for more than three months.
EU/EEA nationals.
Foreign nationals with a long-term residence permit in an EU/EEA country.
Citizens of Andorra, Monaco, San Marino, and the Vatican.
International students who have carried on uninterrupted studies in France since they were 16 and are continuing their education.
Nationals of certain countries holding a Short-Stay visa marked as Family of French nationals (Famille de Francais).
If your Long-Stay visa application is approved, you must register for a resident permit with the French authorities once you arrive in France. The type of Long-Stay France visa you need depends primarily on your purpose and intended duration of stay. The categories of French Long-Stay visas include:
France Work Visa.
France Talent Passport Visa.
France Family Visa.
France Student Visa.
France Job Seeker Visa.
Other France Long-stay Visas.
France Work Visas
The French Work visa is issued to foreign nationals looking to remain in France for three months to one year to carry out paid activity. There are several categories of French Work visas, each with specific requirements and eligibility criteria. They include:
French Salaried Employees Visa: For foreigners taking on long-term salaried employment in a French business/company. When applying for this visa, you must submit a work contract endorsed by the regional directorates for the economy, labour, employment, and solidarity (DREETS).
French Professionals and Independent Workers Visa: For professionals in various fields, starting an independent practice in France. Note that non-EU nationals are not authorised to practise some professions, and others, such as architects, doctors, and lawyers, need authorisation from French professional bodies.
French Long-Stay Sports Visa: Sportsmen and women engaging in salaried sports activities in France can apply for a salaried employee work visa. However, those who won't receive pay must apply for a Long-Stay Visitor visa sponsored by the sports institution they'll be working with. The sponsorship must cover their accommodations, insurance, and transport.
France International Organisation Work Visa: For individuals coming to France on an official assignment with an international organisation.
France Long-stay Volunteer Work Visa: For persons coming to do humanitarian work in France for three months to one year. You must start this visa application through a charitable French Foundation or Association recognised by the French authorities.
France Passport Talent Visa
The passport talent card is designed for foreigners who want to work in France for up to one year in highly competitive fields as global talents. It is issued to those likely to contribute significantly to France's economy, culture, science, and sports, directly or indirectly, through their skills and talents.
A Passport Talent holder will apply for a passport card similar to a residence permit upon arriving in France. This visa is in several categories, depending on the profession and work activities. They are:
Skilled Recent Graduates: For young graduates with at least a Master's degree and professional licence employed as a qualified worker or by an innovative company willing to pay them above €35,526.40.
Highly Skilled Workers – EU Blue Card: It is issued to highly skilled workers with at least five years of professional experience. To apply for this visa, you must have an employment contract valid for at least one year with a minimum annual salary of €53,836.50.
Researcher Visa: This visa is for foreign nationals looking to pursue a doctorate, teach, or conduct research at a French higher institution. To qualify for this visa, you must have a Master's degree and a hosting agreement from the host institute.
Economic Investor: For foreign individuals who can invest at least €300,000 in France either through personal direct investments, via a company they direct, or via a company they own at least 30% of the shares.
Innovative Economic Project: For persons with innovative economic projects recognised by an eligible public body. You must provide supporting documentation showing endorsement from the public body and that you're financially capable of financing the project.
Self-Employed or Liberal Profession: For persons who want to create or participate in an agricultural, artisanal, commercial, or industrial project or work in a liberal profession in France. You must prove your project's economic viability and have sufficient financial means to support yourself.
Overseas Employees on Assignment in France: Senior employees of overseas companies sent to France in the context of work mobility require this visa. You must have a valid work contract covering your stay in France and earn at least €31,973.73 annually.
Legal Company Representative: It is for persons coming to France to oversee the legal activities of a French company.
Internationally Renowned Person: Established for foreign individuals renowned in their fields who want to continue their career activities in France.
Artists and Performers: For artists and performers who want to remain and engage in aid activities in France for more than 90 days.
France Family Visa
The French Family visa allows foreign nationals to visit their family members, spouse, parents, or children in France for up to 12 months. The primary eligibility criteria is that the family member living in France must be either of the following.
A French national.
A citizen of the European Union or European Economic Area.
A foreign legal resident of France.
There are three main categories of French Family visas.
France Family visa for a family member of a French national: Foreign individuals can apply to join their French spouse, child, or parents in France for up to 12 months.
The visa applicant must provide evidence of French citizenship of the spouse/parent, a French marriage certificate (Copie Intégrale de l'Acte de Mariage), and children's birth certificate where applicable.
A spouse of a French national qualifies for a 10-year residency card if they've been married for at least three years before the visa application.
France Family visa for a family member of an EU/EEA/Swiss national: Family members of EU/EEA/Swiss nationals coming to join them in France will enter through a short-stay visa. They'll then apply for a French residence permit (Carte de Séjour) at the Prefecture once they arrive in France.
When applying for this visa, you must provide evidence of family ties with the EU/EEA family member you're visiting.
France Family visa for a family member of a non-EU/EEA/Swiss national residing in France: You can also visit family members living in France even if they're not French, EU/EEA, or Swiss citizens. When applying for this visa, you'll have to provide evidence that you can financially support yourself or that your family member is able and willing to support you throughout your stay.
If your family member resides in France under a French EU Blue Card or talent passport, you'll automatically be granted a "private and family life" residence permit. This permit allows you to remain and work in France.
France Student Visas
Foreign nationals who wish to study in France will need to obtain a France Study visa. This visa will allow them to stay in France for their study duration and, in some cases, take on paid employment to support themselves financially. Below are the categories of French Study visas.
Long-Stay Student visa valid as resident permit (VLS-TS "Étudiant"): This type of visa is issued to international students over 18 years old who wish to study in a public or private higher institution in France for four months to one year. You must have been accepted into a French higher-learning institution to qualify for this visa.
France Study Visa for Students Under 18 (Mineur scolarisé): This visa is for foreign minor children whose parents do not reside in France. It allows international students under 18 to attend a private or public primary, secondary, or tertiary institution in France for 11 months maximum.
France Long-Stay Student Trainee or Internship Visa: The Student Trainee visa is for international students who wish to intern in France. The internship must be part of an ongoing professional training programme, such as:
An EU cooperation programme.
A training co-organised in their home country.
An intergovernmental education scheme.
France Au Pair Visa: This visa is for foreigners aged 18-30 who wish to stay with a family in France to study French temporarily. To be eligible for this visa, you must have an au pair placement agreement outlining your accommodation, subsistence, working conditions, pay, and French class arrangements. You must also prove that you have basic French knowledge and are educated to at least secondary school level.
France Job Seeker/New Business Creator Visa
The Job Seeker visa is for international students or researchers who want to remain in France after their studies or research to take on paid employment or start their own business. It allows the holder to:
Seek employment and work legally.
Set up a business or company in France.
The visa is available to those who just graduated and have yet to leave France and those who graduated within the past four years and have returned to their home countries.
The permit is valid for 12 months and is not renewable. However, you can apply for a change in residence permit once you get a job with a salary at least one and a half times above France's minimum wage.
Other French Long-Stay Visas
There are other Long-Stay France visas for specific categories of visitors. They include
France Working Holiday Visa: The Working Holiday visa allows young people aged 18 – 30 to enter France for up to a year to explore the country while engaging in paid work. It is only available to citizens of countries in a bilateral agreement with France. It is valid for one year and is non-renewable.
France Religious Orders Visa: This visa grants members of religious orders entry into France to carry out religious duties. When applying for this visa, you must provide an invitation letter from the host religious institution.
France Retirement Visa: To retire in France, you can start by obtaining a Visitor visa and residence permit. You can then subsequently apply for a multiple-entry, multi-annual visa. Depending on your country, you may be able to transfer your pension to France.
How Can Total Law Immigration Solicitors Help You?
Applying for a visa can be time-consuming and stressful. A minor omission can result in the refusal of your application. Therefore, seeking professional help for assistance with French immigration is essential.
Our immigration experts are always available to help you. We will help determine the best visa for your situation, gather relevant supporting documents, and guide you through the visa requirements application process.
Call us at +44 (0)333 305 9375 or contact us online today for immediate assistance.
Advice Package
Comprehensive immigration advice tailored to your circumstances and goals.
Application Package
Designed to make your visa application as smooth and stress-free as possible.

Fast Track Package
Premium application service that ensures your visa application is submitted to meet your deadline.
Appeal Package
Ensure you have the greatest chance of a successful appeal. We will represent you in any case.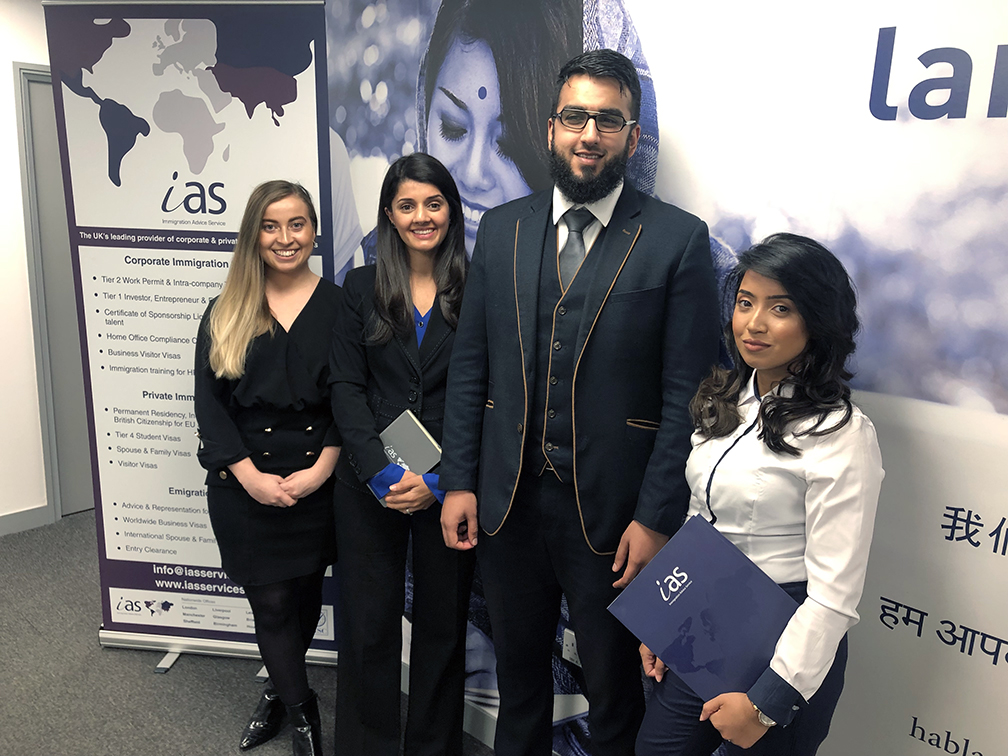 The Advice Package
During this untimed Advice Session with our professional immigration lawyers in London, you will receive our comprehensive advice, completely tailored to your needs and your situation.
Request the Advice Package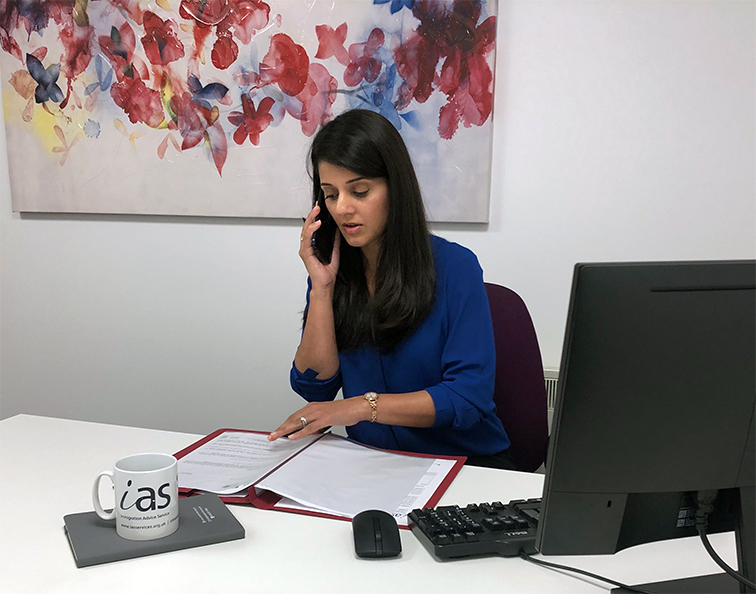 The Application Package
With our Application Package, your dedicated immigration lawyer will advise you on your application process and eligibility. Your caseworker will then complete and submit your forms to the Home Office on your behalf.
Request the Application Package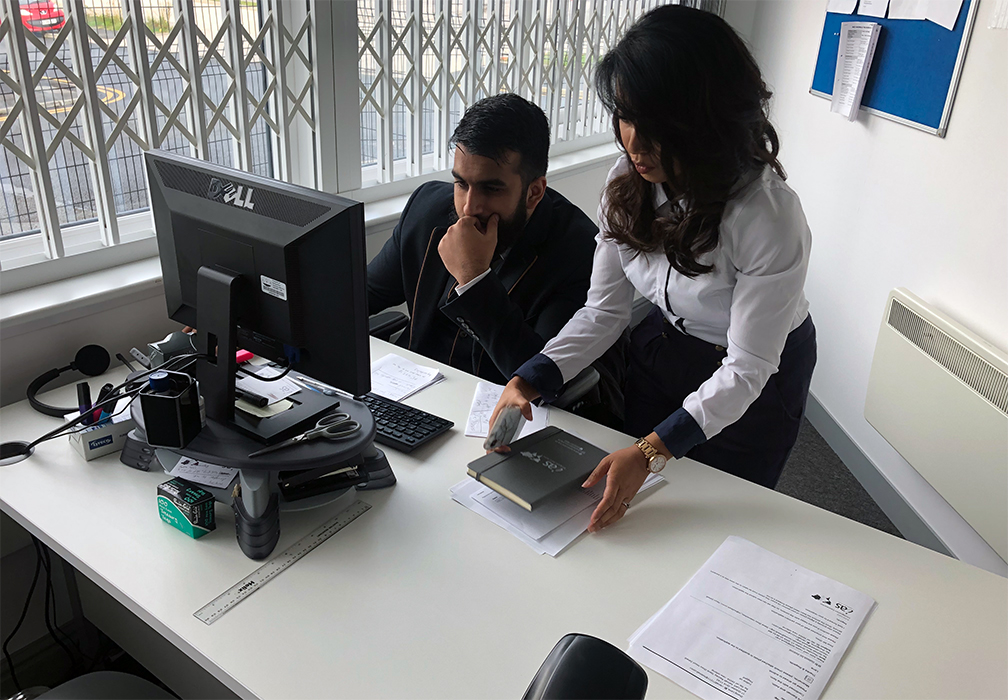 The Fast Track Package
Our Fast-Track Application Package is a premium service for those who need to submit their application in time with their deadlines. Your case will become a top priority for our lawyers and you will benefit from our highest-quality services.
Request the Fast Track Package
The Appeal Package
By choosing our Appeal Package, you can rely on our lawyers' legal knowledge and experience to ensure you have the highest chance of a successful appeal. We will also fully represent you in any hearings/tribunals.
Request the Appeal Package
Related pages for your continued reading.
Frequently Asked Questions
The requirements for the French visa include:
Completed and signed visa application form
A valid passport/ travel document
Two passport-style photos
Proof of financial means
Proof of travel insurance
Proof of accommodations
Other specific requirements depending on your visa type
It typically takes French authorities 15 days to process a visa application, but it can extend up to 45 days in certain circumstances.
Yes, you can extend your Long-Stay France visa. However, the extension duration depends on the visa type and purpose of remaining in France.