How To Obtain an EU Blue Card In France
The European Union (EU) Blue Card is a work permit that allows suitably qualified overseas nationals to work and live in an EU country.
To find out more about how to obtain an EU Blue Card in France, contact our knowledgeable immigration team at Total Law on +44 (0)333 305 9375 or contact us via our live chat.
EU Blue Card Overview
Designed to attract highly-qualified workers from outside the EU, the Blue Card enables 25 EU member states to fulfil appropriate job vacancies with skilled professionals.
A Blue Card is issued for between one year and up to four years and is available in all EU member countries, apart from Ireland and Denmark.
The key attraction of the EU Blue Card is that it allows holders to receive social security benefits and allows dependent family members to live with them in France and other Blue Card issuing nations.
To receive support and advice when applying for a Blue Card to allow you and your loved ones to live in France, reach out to Total Law's expert legal team.
"I'm very happy with the standard of training received on the OISC Level 1 course, i passed my exam. Thank you!"
"My application was approved and a huge weight has been lifted from our shoulders this year "
"We used this service for the spouse visa extension application to assure that all the information was valid and correct."
Eligibility for France EU Blue Card
It is important to ensure that you meet the criteria for becoming an EU Blue Card holder in France before making an application. Any potential delays or refusals could have an impact on your plans to relocate to the region.
In order to be granted an EU Blue Card you need to qualify under the following requirements:
Have suitable qualifications such as a degree or an equivalent professional qualification. The qualification must be relevant to the role you will undertake.

If you do not have suitable qualifications, then you may be eligible if you can show you have a minimum of five years of work-related experience.

Have a job offer from a French employer that matches your qualifications and is highly skilled. The employment offer must be for at least 12 months.
Your annual salary should be 1.5 times the average annual wage. As of 2023, this is 53,836,50 euros.
Health insurance coverage for yourself and any dependents.
A clean criminal record
How to Apply for a Blue Card in France
You must apply for an EU Blue Card at the French Embassy or Consulate in your home country. It is also necessary to apply for a Long Term Visa (visa de long sejour (VLS)) at the same time otherwise you will be deemed ineligible for the Blue Card.
In some cases, you may be exempt from requiring a VLS if you meet one of the following conditions:
Have been living in France with a different residence permit
Have an existing EU Blue Card issued by another member state where you have lived for at least 1.5 years.
You may be asked to attend an interview at your local French Embassy or Consulate as well as provide biometric information and show proof of your eligibility for an EU Blue Card.
Documents Needed for France EU Blue Card
A key part of applying for any immigration permit is the documents needed as this is vital in demonstrating you meet the criteria. For the EU Blue Card you will need to provide the following paperwork when applying:
A valid passport or other travel documents
Proof of your job offer in the form of an employment contract or letter from a French employer
Evidence of your educational qualifications, such as a degree certificate
Demonstrate your professional experience in the relevant field
Proof of your salary or employment conditions.
Valid Health insurance policy
Completed application form (you can get this from the local Prefecture or online).
Two recent passport-sized photos
Up-to-date CV
Proof of payment of the permit application fee
If you are unsure if you have the correct documents needed to secure an EU Blue Card, then you may wish to seek the advice of an immigration specialist, especially as failure to provide the necessary documentation could result in possible refusal.
How to Renew or Extend an EU Blue Card in France?
All renewals for an EU Blue Card in France must be done three months before the card's expiry date and must be done online. Applicants looking to extend their permit must ensure they submit documents to confirm they continue to meet the requirements as well as proof from their current employer of their activity over the previous 12 months.
The Cost and Processing Time for an EU Blue Card
The current cost of an EU Blue Card in France is 269 euros which must be paid to the French Immigration and Citizenship Office (Office français de l'immigration et de l'intégration – OFII) when the permit is issued. Applicants must also pay the stamp duty of 25 euros charged on all residence permits.
Renewing or replacing a lost EU Blue Card in France costs 269 euros.
Member states have a maximum processing time for an EU Blue Card applicant of 90 days but many applications in France are processed in a shorter time period. However, you are advised not to make travel arrangements until it has been confirmed that the Blue Card and, if applicable, the VLS have been issued.
Benefits of Being An EU Blue Card Holder
There are numerous benefits to becoming an EU Blue Card holder and it is, therefore a very attractive option for workers from overseas. It is also a pathway to permanent residency with France and the EU.
Holders of EU Blue Cards can expect to enjoy:
Free movement throughout the EU area
Work and salary conditions equal to that of national and settled citizens
Access to several social benefits, including education and healthcare.
It is also possible for EU Blue Card holders to visit their home country or other non-EU countries without losing these rights as long as the period spent overseas is not more than 12 months consecutive or 18 months in total.
Blue Card holders in France are able to apply for an EU Long-term Residence Permit once they have five qualifying years of residency in the region. In France, you must have resided continuously in the country for the last two years and you may need to meet other criteria, such as language proficiency to qualify for the Residence Permit.
If you have questions about EU residency or how to become a French citizen then get in touch with our team at Total Law for advice and support.
Refused an EU Blue Card in France?
An application for an EU Blue Card can be rejected by French immigration for a number of reasons, including:
Not meeting the eligibility criteria
Providing incorrect or untruthful information
The job role could have been undertaken by a EU worker or a settled-worker
You fail to meet the qualifications for the employment
There are security or public health concerns
If you are refused an EU Blue Card then it is possible to appeal against the decision as long as it is done within three weeks of your application being rejected. You are advised to seek the support of an immigration attorney if you do plan to appeal the decision.
In France, most appeals are filed against the refusal at the  Administrative Tribunal (Tribunal administratif) of the jurisdiction where your initial application was processed.
How Can Total Law's Team Help You?
Securing the EU Blue Card is a great step for highly-skilled workers from overseas looking to live and work in France, as well as the EU area.
If you wish to apply for an EU Blue Card or want to learn more about the application process, Total Law can provide relevant and up-to-date advice.
Our experienced team of immigration lawyers have outstanding expertise in all aspects of EU immigration law. We can assist you at each stage of your application for an EU Blue Card.
To learn more about the EU Blue Card or the other ways to live and work in France, get in touch with Total Law on +44 (0)333 305 9375 or reach out via our live chat option.
Advice Package
Comprehensive immigration advice tailored to your circumstances and goals.
Application Package
Designed to make your visa application as smooth and stress-free as possible.

Fast Track Package
Premium application service that ensures your visa application is submitted to meet your deadline.
Appeal Package
Ensure you have the greatest chance of a successful appeal. We will represent you in any case.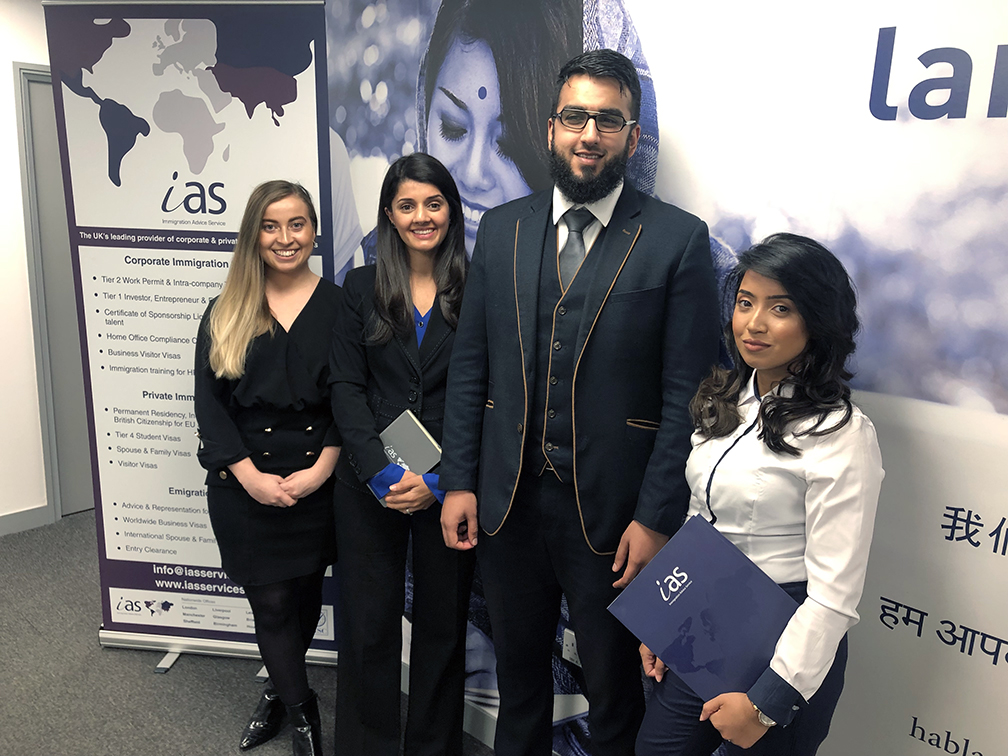 The Advice Package
During this untimed Advice Session with our professional immigration lawyers in London, you will receive our comprehensive advice, completely tailored to your needs and your situation.
Request the Advice Package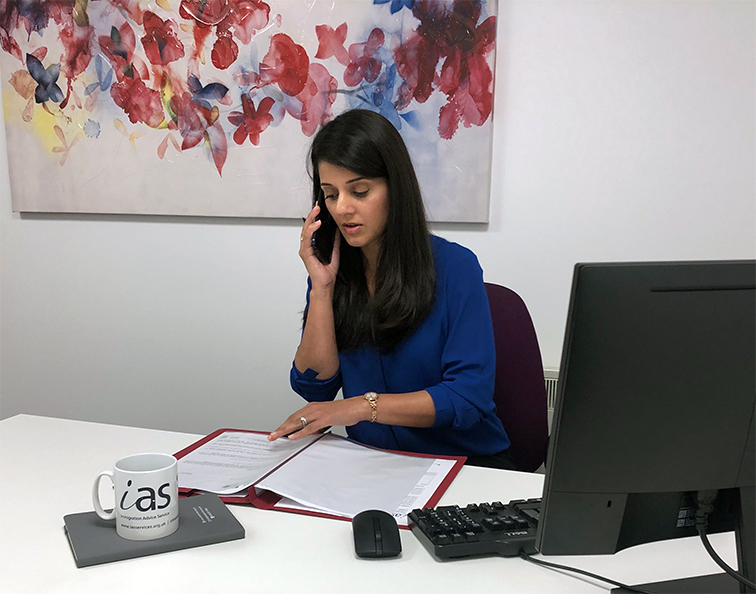 The Application Package
With our Application Package, your dedicated immigration lawyer will advise you on your application process and eligibility. Your caseworker will then complete and submit your forms to the Home Office on your behalf.
Request the Application Package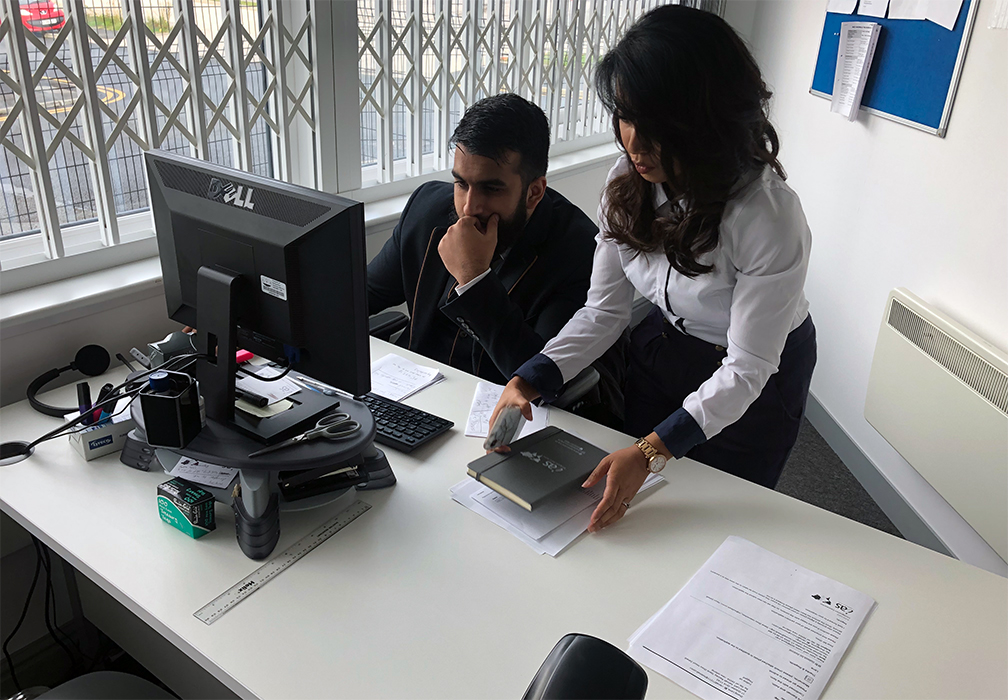 The Fast Track Package
Our Fast-Track Application Package is a premium service for those who need to submit their application in time with their deadlines. Your case will become a top priority for our lawyers and you will benefit from our highest-quality services.
Request the Fast Track Package
The Appeal Package
By choosing our Appeal Package, you can rely on our lawyers' legal knowledge and experience to ensure you have the highest chance of a successful appeal. We will also fully represent you in any hearings/tribunals.
Request the Appeal Package
Related pages for your continued reading.
If your dependents are planning to travel with you to France, then you can include them on your own EU Blue Card application. However, if they are planning to relocate to France at a later date then they will need to complete a separate application.
If you lose your current job then you are permitted to remain in the EU for three months in order to find a new role that will be eligible under the Blue Card criteria. If you are unable to secure new employment then you must switch to a new visa or return to your home country.