Family Visas France
Foreign nationals who wish to visit their family members in France can obtain a Family visa France. As a French resident, you must prove that you have enough finances to cater for your family and provide them with adequate accommodation in France.
To know more about Family visa France, its types, documents to provide for family visits visas to France, Total Law can help. Get in touch with us today on +44 (0)333 305 9375 or message us online.
An Overview of the Family Visas In France
The France Family visa is designed for foreign nationals to enter France and visit their spouse, child, or parents (family members).
This visa is a form of France Long-Stay visa that permits its holder to stay in France for more than 3 months and up to 1 year. There is also an option for a short-stay visa Family visit (visa court séjour visite familiale) for applicants who do not want to stay in France for more than 3 months.
For your family member or dependent to join you on a Family visa, you must have resided legally in France for a minimum of 18 months (12 months for Algerians). If your family member enters France via a Long-Stay visa, upon their arrival in France, they must apply for and obtain a residence permit from the French authorities.
If you are an EU citizen who has the freedom movement throughout the European Union, your family members may not be required to obtain a France Family visa. The only thing needed for them to be allowed into France is their valid passport or identity card. However, they also have the option to obtain a residence permit designed for EU/EEA/Switzerland citizens.
With this permit, there will be no specific protocol required for them to engage in any type of salaried or self-employed work. Also, they must be qualified for any profession that is regulated, and they must also be authorised to work by the competent authority when necessary.
There are several categories of France Family visas for foreign nationals, especially non-EU citizens whose countries do not have a visa-free agreement with France. Your family member who wants to join you must first know the type of Family visa to choose and also know whether they are qualified for such a visa or not before they apply.
"I'm very happy with the standard of training received on the OISC Level 1 course, i passed my exam. Thank you!"
"My application was approved and a huge weight has been lifted from our shoulders this year "
"We used this service for the spouse visa extension application to assure that all the information was valid and correct."
Types of Family Visas in France
Your family members who want to visit you in France have different types of Family visas to choose from. Their visa choice is largely determined by who they are to you, that is, whether they are your child, spouse, parents, etc.
Below are the types of France Family visas:
France Family Visa for a French Citizen's Family Member
If you are married to a foreign national or have a parent or child who is non-French, they can apply to join you in France via a Family Long-Stay visa for up to 1 year. For this to be possible, you and your family member must meet some eligibility requirements:
Your family member must be your:
Children under 21 years old
Spouse
Grandparent/parent or that of your spouse
Older relative or that of your spouse
Your family member who wants to join you in France must also provide:
French marriage certificate, known as Copie Intégrale de l'Acte de Mariage en France
Children's birth certificates
Information about you (who resides in France)
Note that your spouse (if you are married) can qualify for a 10-year residency card if you were married for 3 years before the date of applying for the Family visa.
France Family Visa for an EU/EEA/Swiss Citizens Family Member
This Family visa is more like a French residence permit because accompanying family members are not required to enter France with a visa. They are only required to present a valid passport or identity card to be allowed into France.
In this situation, your spouse and children under 21 years of age who wish to stay with you for more than 90 days are free to do so under the regulation of the Schengen Short-Stay visa. They may then apply for the Carte de Séjour at the Prefecture when they enter France. Note that you are not required to pay any fee to apply for this visa type.
To be eligible for this route your family members must be your:
Spouse
Dependent or direct descendant below 21 years
Older relatives who are directly dependent on you
Descendant of your spouse or older relatives who are directly dependent on you
France Family Visa for a Non-EU/EEA/Swiss Nationals' Relative (Foreigner Residing in France)
If you are not a French, EU or EEA citizen, your family members can still apply to join you on a Family Long-Stay visa to France. In this situation, you must prove that you have enough finances to cater for your family members coming to join you in France. Besides that, your family members may prove that they have enough funds to cover their expenses in France.
France Family Visa for a Talent Passport Holder's Family Members
If you are currently in France under a French EU Blue Card or Talent Passport, your family members will be automatically issued a residence permit otherwise, known as a Private and Family Life. This permit will grant your family members the right to live and work in France.
France Adoption Visa
Whether you are a French citizen or a foreign national resident in France and you wish to adopt a child overseas and bring the child to France, the France Adoption visa will suit your case. The authority to determine whether to grant you a Long-Stay adoption visa belongs to the International Intercountry Adoption Mission. If the child is adopted while you are overseas, the situation will be handled in the context of a French foreign minor's family reunion with their parents.
Eligibility Criteria Of The France Family Visas
Overview
Before your family members apply for a France Family visa, they must first qualify for the Family visa type that suits their situation. Below are the eligibility requirements for Family visas in France:
Two passport-sized photographs that are not older than 3 months.
Valid international passport with at least 2 blank pages where the visa will be attached.
France National visa application form. Fill out the application form for the France Family visa.
Proof of paid visa fee.
Certificate of a criminal record that proves you have not engaged in any criminal offence.
Copies of older visas that have granted you entry into any other country around the globe.
Extra Documents for the Spouse of a French Citizen
French civil registry equivalent of a marriage certificate (Livret de Famille).
Evidence of your nationality (as a French resident) which can be an identity card or passport.
Extra Documents for the Foreign Child/Spouse of an EU Citizen
Authorization by a parent if the child is entering France with the other parent.
Passport of both biological parents of the child.
Court decision if one parent has custody of the child.
Evidence of the relationship between you and the child or spouse.
Your valid passport as an EU/EEA/Swiss national.
A sworn statement confirming that your family members applying for the visa are your dependents.
Extra Documents for a French Child's Foreign Parent
Prove the child's nationality via the child's CNIS or valid passport.
Prove the family connection between the French child and the applicant by presenting the child's birth certificate.
Show that you wish to join the French child in France.
Application Process For The Family Visas in France
To apply for a Family Reunion visa France (visa regroupement familial France), applicants are required to take a certain step-by-step guide. First, you must gather all the required documents depending on your family situation.
You must seek a translator authorised by a Court of Appeal to translate any document in a foreign language into French. Thereafter, you must download, fill out and sign the family reunification CERFA application form.
Submit your CERFA form and your supporting documents to the OFII Territorial Directorate. You will be issued a certificate of submission indicating the family members the request is about, if your file is complete and accepted. But if some documents are missing in your file, the OFII will give you a list of those missing documents.
You will be given a timeframe to bring those documents. Failure to do so, your request will end, and you will start your application afresh. Depending on the situation, either the town hall or the OFII will visit your residence. Within 6 months of the issue of your deposit certificate, the prefecture will decide on your request.
The Rights and Benefits of Family Visa Holders in France
There are several incentives that holders of France Family visas are bound to enjoy. They include:
Access to Healthcare
France boasts one of the world's top healthcare systems. All citizens are entitled to healthcare regardless of their financial situation based on the solidarity principle of universal healthcare. Furthermore, all citizens of the nation are covered by the healthcare system, including Family visa holders who reside and work in France.
Upon registering for healthcare, foreign nationals or French citizens are issued a smart card known as a "Carte Vitale," which contains their data. During a visit to the doctor, patients use their Carte Vitale to submit the social security system payment information by swiping their cards. The patient receives reimbursement for the visit around 5 days later.
Education
Holders of France Family visas who want to advance their educational careers in France will have a great time doing so in the country. This is because French institutions, for instance, provide reasonably priced courses, in contrast to many other universities in Europe.
This implies that foreign nationals are spared the hassle of applying for and spending years repaying student loans. Furthermore, the French government provides a benefits package to several students that drastically reduce tuition costs. These cost structures are nonetheless less expensive than those of other European colleges, even though this opportunity is not for everyone.
Employment Opportunities
France offers some of the greatest corporate work prospects, and the nation welcomes highly qualified candidates to fill available positions. Depending on their qualifications and field of study, international students with valid visas can choose between part-time jobs and post-study employment opportunities.
Processing Time for Family Visas in France
It typically takes about 15 days to process Family visas in France. However, in some rare cases, there may be a delay in your application where more clarifications require you to wait for up to 45 days.
Extending or Renewing Family Visas in France
Yes, you can extend your France Family visas. The duration of your France Family visa is typically 3 to 12 months, therefore, you must apply for a residence permit at a prefecture to extend your stay in France beyond the visa validity period.
How Can Total Law Help?
As a French resident, your family members must apply for a specific France Family visa that best suits their situation to be permitted into the country. These Family visas have different supporting documents that are typically required to suit different applicants' needs.
Your family members must provide all the required documents in their applications. The reason is that having incomplete supporting documents typically delays the application process whereby the applicant will be required to provide those documents or have their application rejected.
Applying for a Family visa may be overwhelming for your family members, especially if this is their first time applying for the visa. Our friendly immigration lawyers at Total Law are always available to assist them in making a solid application.
We have helped several applicants secure their dream goal of entering France via several France visas. This is because we already know how to navigate the French immigration law to get applicants a favourable response to their visa application.
For more information about documents required for Family Reunification visas (les pièces à fournir pour visa regroupement familial), or other services we offer, Total Law can help. Call us today on +44 (0)333 305 9375 or message us online for immediate assistance.
Advice Package
Comprehensive immigration advice tailored to your circumstances and goals.
Application Package
Designed to make your visa application as smooth and stress-free as possible.

Fast Track Package
Premium application service that ensures your visa application is submitted to meet your deadline.
Appeal Package
Ensure you have the greatest chance of a successful appeal. We will represent you in any case.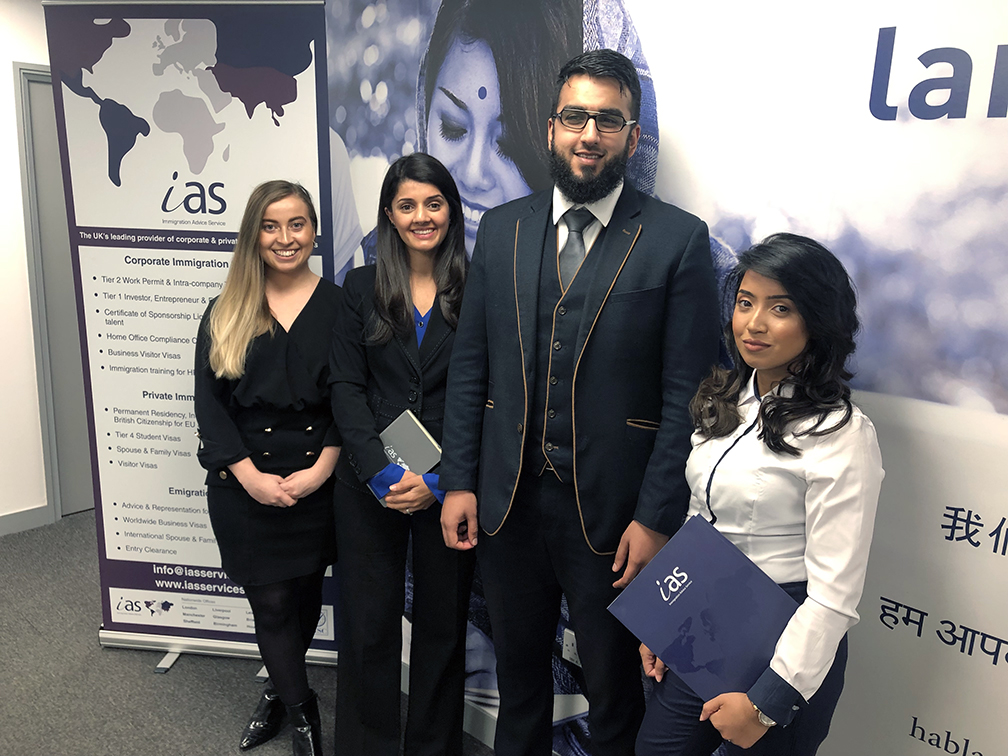 The Advice Package
During this untimed Advice Session with our professional immigration lawyers in London, you will receive our comprehensive advice, completely tailored to your needs and your situation.
Request the Advice Package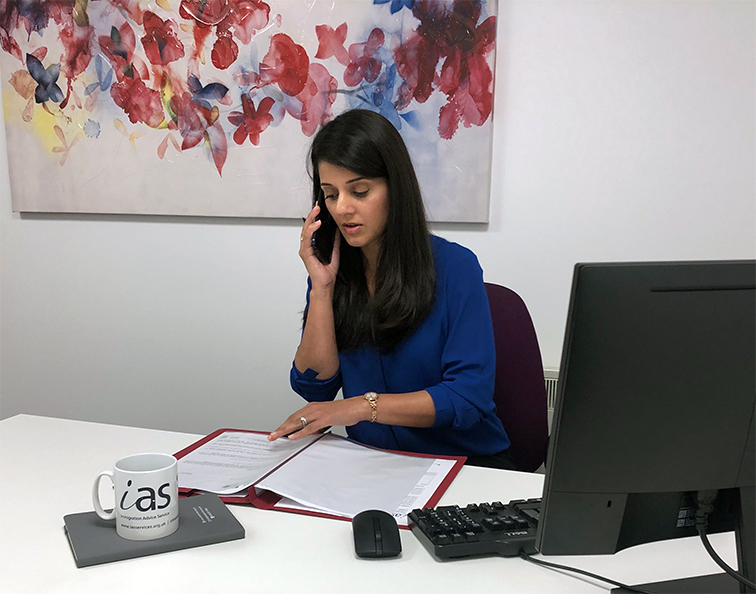 The Application Package
With our Application Package, your dedicated immigration lawyer will advise you on your application process and eligibility. Your caseworker will then complete and submit your forms to the Home Office on your behalf.
Request the Application Package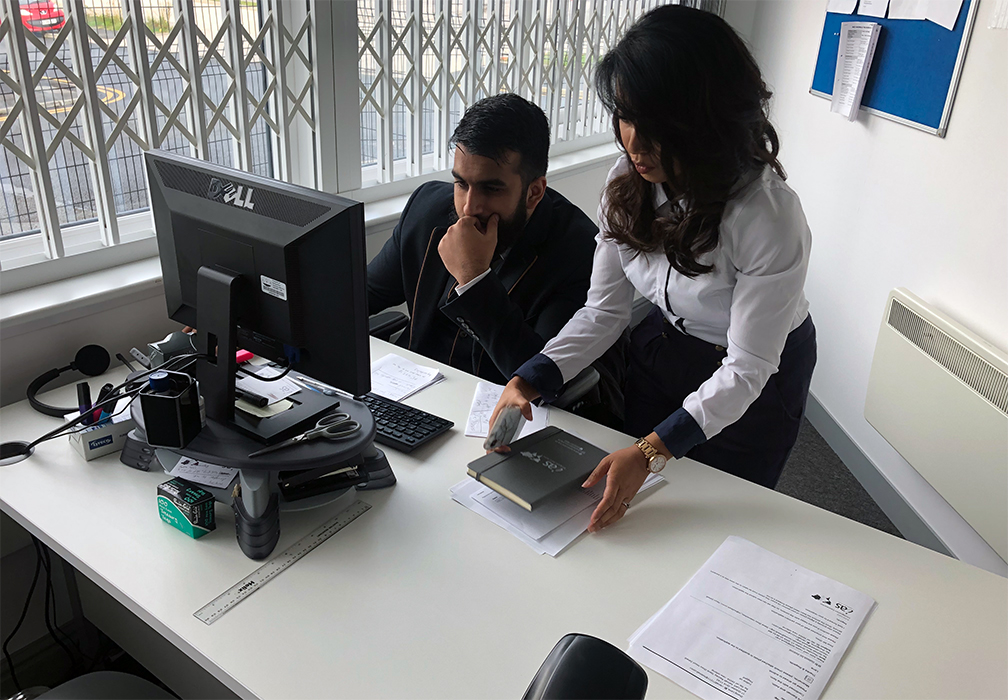 The Fast Track Package
Our Fast-Track Application Package is a premium service for those who need to submit their application in time with their deadlines. Your case will become a top priority for our lawyers and you will benefit from our highest-quality services.
Request the Fast Track Package
The Appeal Package
By choosing our Appeal Package, you can rely on our lawyers' legal knowledge and experience to ensure you have the highest chance of a successful appeal. We will also fully represent you in any hearings/tribunals.
Request the Appeal Package
Related pages for your continued reading.
Frequently Asked Questions
Yes, you can work with Family visits visas to France (visa visite familiale en France documents à fournir). With the Passeport Talent (Famille) visa, your spouse and adult children can get multi-year residence permits that allow them to work in France.
Yes, you can bring your husband and children to France while studying, but there are restrictions. You must have enough funding as well as living space.