French Marriage Visa: Everything You Need To Know
If you are married to or plan to marry a French citizen, you can obtain a visa or residence permit to live with your spouse in France. This is a wise move since mixed unions between French nationals and people from other countries represent one in every seven marriages in France.
To ensure your visa or residence permit application process is seamless when applying to settle with your spouse in France, you need the help of a legal team. Total Law is made up of immigration lawyers who are conversant with French Marriage visas and residence permits. With our help, you will easily overcome all the hurdles you will face during application. Contact us today at +44 (0)333 305 9375 or chat with us online; we will gladly help.
French Marriage Visa Overview
The French Marriage visa is offered to foreigners who are married to or look forward to being married to French nationals.
For a marriage to be recognised in France, it must have been celebrated by a French registrar.
If you celebrated your marriage abroad, you need to request its transcription in the civil status registers of the French embassy or consulate of your place of marriage.
To find out the list of documents you should provide, together with the transcription request form, visit the website of the competent French consulate in the country you were married.
The transcribed documents give you permission to obtain a French family booklet or to update the family booklet if you already have one.
"I'm very happy with the standard of training received on the OISC Level 1 course, i passed my exam. Thank you!"
"My application was approved and a huge weight has been lifted from our shoulders this year "
"We used this service for the spouse visa extension application to assure that all the information was valid and correct."
Ways To Settle in France with Your Spouse
Long-Stay French Spouse Visa
If you are already married to your French partner and are planning to spend more than 90 days in France and maybe settle there after some time, you should request a long-stay visa, also known as Visa Long Séjour (VLS).
You should request it from the French consulate of your country of residence. This can be your country of origin or where you have a valid residence permit.
This is the first French marriage visa you will request to settle in France.
The VLS is also called a Visa type D, and it allows you to enter France and remain there for over three months but less than one year.
There are different types of VLS, but the one issued to foreign spouses of French citizens is the long-stay visa, valid as a residence permit (VLS-TS).
As long as you have this visa, you must not request a residence permit to remain in France. The visa also allows you to work in the country without restrictions during its validity.
How to Apply for a French Long-Stay Visa
You need to apply for a long-stay visa immediately after arriving on French soil. It is the first title you should use to establish yourself permanently in France.
You will first need to create an online account on the France-Visas website france-visas.gouv.fr/web/france-visas/
Then, fill in the visa request form and confirm the documents required. The documents needed will vary depending on your nationality. However, some of the common documents requested for the long-stay visa are:
A full copy of your marriage certificate
Passport valid for one year after arriving in France
Birth certificate – both yours and your partner's
Supporting documents from spouse proving French citizenship
You will need to make an appointment with the French Consulate of your country of residence on the France-Visas platform and go for an in-person appointment with all the requested documents. You will also need to carry the request form fully completed and signed.
While there, your biometrics will be collected if this is your first time requesting a visa to France.
Notably, you can apply for your visa three months before you arrive in France. You can also follow the progress of your application if you connect your personal space on the France-Visas website.
The average time it takes to process visas ranges from 3 weeks to 3 months.
Next Steps After Arriving In France On The Long Stay Visa
While holders are not expected to apply for a residence permit after arrival, they should register with the French Office for Immigration and Integration (OFII) by validating their visa online within three months of arrival.
You will need to communicate:
Your residence's address in France
Your visa information
Your entry date into France
Your payment card details or electronic stamp
You will also be called to visit the OFII, sign a Contract of Integration with them, and attend a medical appointment later.
If you fail to carry out this procedure within the stipulated period, you will be living in France illegally and unable to cross the Schengen area border.
Applying For France Residence Permit (VLS-TS)
After living in France for one year, VLS holders who wish to extend their stay in France should apply for a France residence permit (VLS-TS).
To apply for a VLS-TS, applications are submitted to the French embassy or consulate in the applicant's country of residence. The visa authorities may invite applicants to visit their premises in person when the visa application is being processed.
To apply:
Visit the official website france-visas.gouv.fr
Verify your need to obtain a visa using the Visa Assistant
Apply for a visa through your account
Submit the file, often through your service provider from the embassy or consulate
The documents required for the application are:
A travel document, e.g., a passport that has been issued within the last ten years and is valid for at least three months after the planned date of departure from France
Long stay visa application form
OFII form
Two standardised passport photo
After arriving at the French border, a sticker will be affixed to your VLS-TS holder's passport.
Residency Permit to Citizenship
Holders wishing to extend their stay in France after their visa has expired have to submit a residence permit application to the Préfecture in their place of residence two months before their VLS-TS expires. This will be valid for two years.
After living in France for three years, holders can request a resident card two months before their residence permit expires. This is valid for ten years.
To request the residence permit, you will need to present the following:
Personal records
Passport with entry stamp and personal data
Birth certificate
Marriage certificate
Proof of residence that is less than three months old, e.g., energy bill, rental contract
3 ID photos of the format 35 mm x 45 mm
Proof of the residence permit tax payment
OFII CIR attestation
OFII medical certificate
Sworn statement showing you do not believe in polygamy
Proof of your partner's French nationality- French national ID card or certificate of French nationality not older than six months
Community of living- sworn statements signed by both you and your partner proving you live together and have documents covering a one-year duration as evidence
To be eligible to apply for French citizenship after the three years:
Your spouse should have been a French citizen when you got married and retain their nationality
You should have been married for four years
You should have a valid titre de sejour (residence permit)
You should have been living continuously with your spouse since you got married
You need to prove you can understand, speak, and write French to the B1 level
You should not have been the subject of an expulsion order or have a current prohibition order
You should not have received a penal sentence in France of more than six months
You should not have been convicted of an offence that attacks or breaches France
If you have been living with your spouse outside France at some point in your marriage, you can still apply for a residence permit. However, if you have lived together for less than three years and your spouse had not registered with the consulate when you were abroad, you need to have been married for five years and not four.
Also, if you were married outside France, your marriage should have been registered in the civil records of the embassy or consulate in your country of residence.
If you meet these requirements and want to apply for citizenship:
Visit the online portal and create an account
Enter all your details and those of your family
Verify the details are accurate
Upload the relevant documents (dossier)
Pay the 55 euros
Confirm and send your application
How Can Total Law Help?
Obtaining a French VLS, VLS-TS, or residence permit is a sure way to guarantee you permission to live in France and eventually apply for French citizenship. However, it can be difficult to navigate some of the complexities of the French immigration system, especially regarding eligibility, documents, and processing periods.
That is why you need Total Law. Total Law is a renowned legal firm with a team of experienced immigration lawyers who provide expert support and guidance to individuals seeking to live with their spouses in France. By choosing to work with us, you will benefit from personalised consultations where our team assesses your situation and develops a tailored strategy to maximise your chances of success. We will help you gather the required documents, complete application forms, and overcome any other legal nuances.
Trust Total Law to be your partner in applying for French spouse visas, and rely on our expertise to ensure your seamless application. Call us today at +44 (0)333 305 9375 or leave us a message online, and let's make the dream of living with your spouse in France come to be.
Advice Package
Comprehensive immigration advice tailored to your circumstances and goals.
Application Package
Designed to make your visa application as smooth and stress-free as possible.

Fast Track Package
Premium application service that ensures your visa application is submitted to meet your deadline.
Appeal Package
Ensure you have the greatest chance of a successful appeal. We will represent you in any case.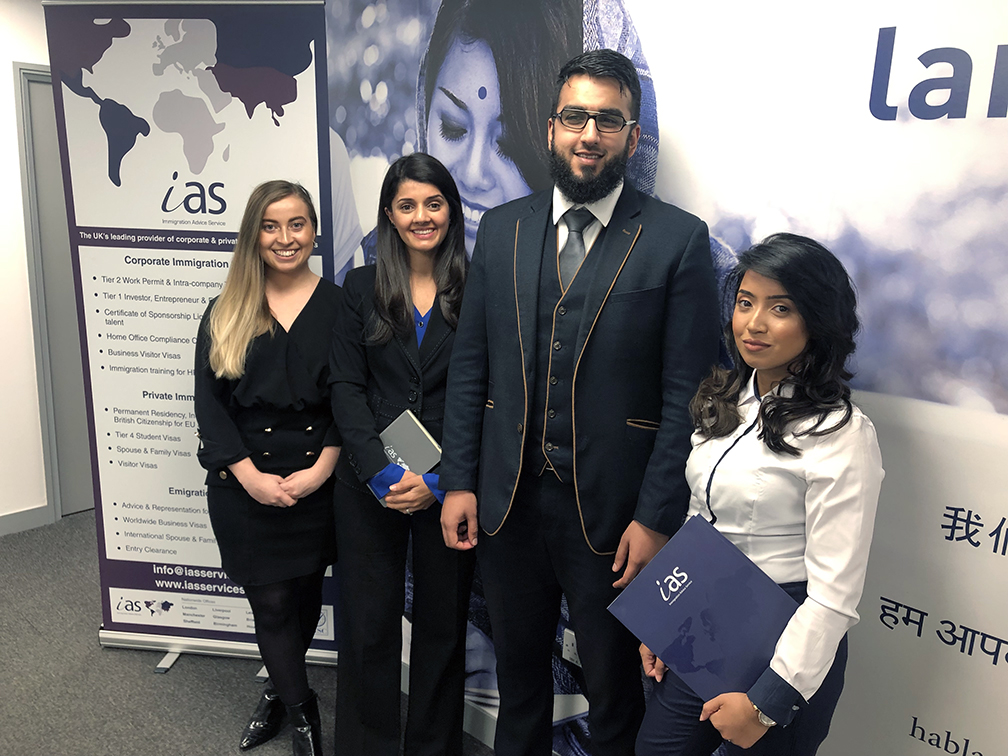 The Advice Package
During this untimed Advice Session with our professional immigration lawyers in London, you will receive our comprehensive advice, completely tailored to your needs and your situation.
Request the Advice Package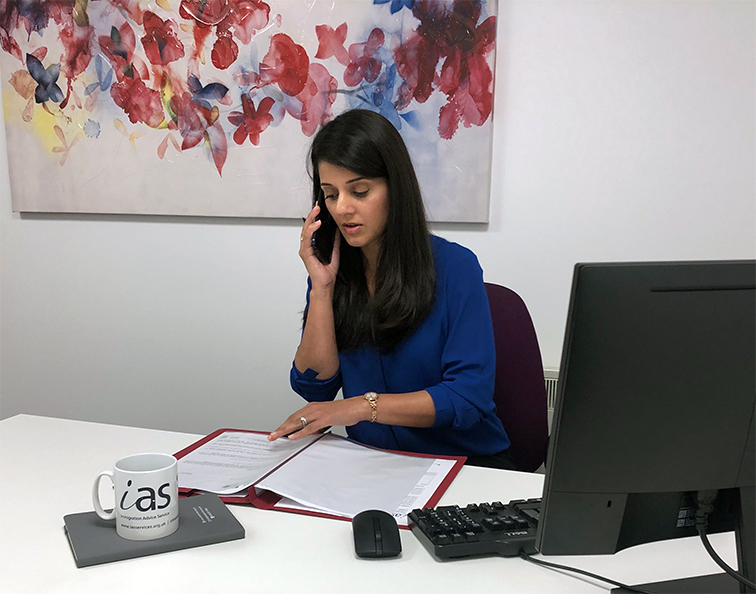 The Application Package
With our Application Package, your dedicated immigration lawyer will advise you on your application process and eligibility. Your caseworker will then complete and submit your forms to the Home Office on your behalf.
Request the Application Package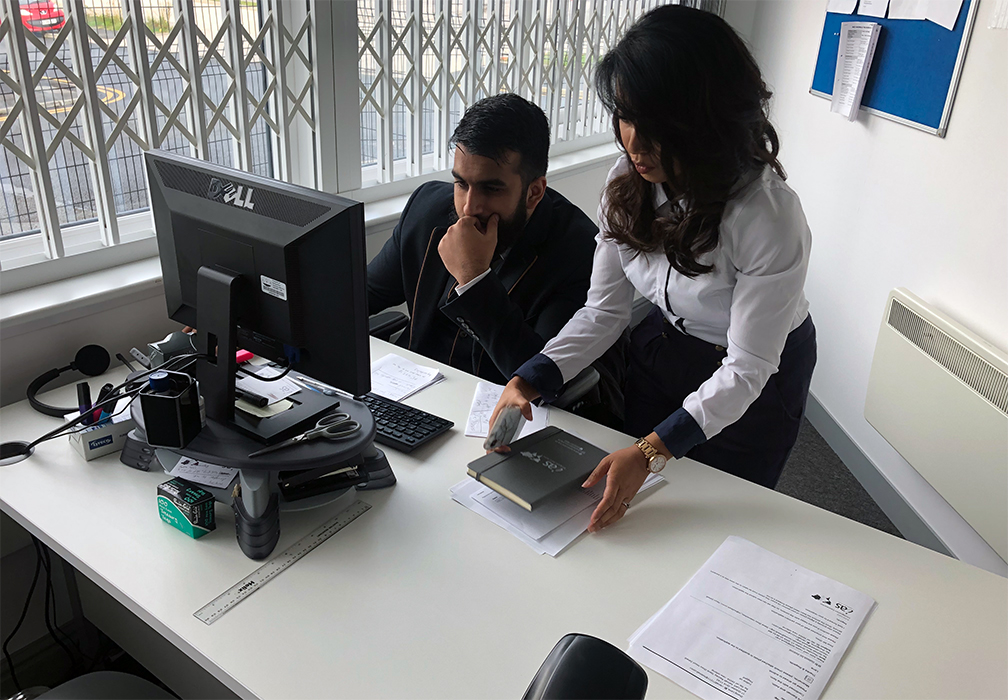 The Fast Track Package
Our Fast-Track Application Package is a premium service for those who need to submit their application in time with their deadlines. Your case will become a top priority for our lawyers and you will benefit from our highest-quality services.
Request the Fast Track Package
The Appeal Package
By choosing our Appeal Package, you can rely on our lawyers' legal knowledge and experience to ensure you have the highest chance of a successful appeal. We will also fully represent you in any hearings/tribunals.
Request the Appeal Package
Related pages for your continued reading.
Frequently Asked Questions
Yes, it is legal to visit France with a tourist visa and get married. The country does not have any specific marriage visa.
To get married in France, you should present a valid passport for both parties, proof of living in France for at least 30 days before the application, original birth certificate, certificate of celibacy, affidavit of law, prenuptial agreement and divorce decree if you were previously married.
Yes, your French spouse visa may be rejected due to fraud, a threat to public order, or marriage annulment. To avoid rejection, you should ensure you present accurate documents and submit your applications promptly. You should also seek legal help from professionals like Total Law to help you navigate these intricacies. If your visa gets rejected, you can appeal by writing to the consulate.
The average processing time for the French long-stay visa is three weeks. However, there are periods when your application can take long. The approval period may be influenced by various factors like inaccurate documents or the time of the year. There are seasons when France receives millions of visitors, leading to a spike in applications, hence more workload that results in delays. Still, you can keep track of your application by checking online.