Guide to the Educational Credential Assessment (ECA) for Canada
If you're applying to come to Canada under certain immigration programmes, you may need to obtain an educational credential assessment (ECA) to verify your foreign educational credential.
For more information about the educational credential assessment or any other topic relating to your move to Canada, reach out to one of our immigration experts today. Call us on +1 844 290 6312, or contact us online.
Overview of the Educational Credential Assessment
The educational credential assessment (ECA) is a means of verifying that your foreign degree, diploma, certificate or qualification gained from outside Canada is equal and valid to a Canadian equivalent.
There are a variety of different ECAs, depending on which qualification you would like to get assessed.
Most often, you'll be required to get an ECA if you're applying through certain Express Entry streams of immigration.
You'll be expected to provide your ECA report and reference number in your Express Entry profile. This will help to clarify to Immigration, Refugees and Citizenship Canada (IRCC) that your qualifications are valid and legitimate.
Who Needs to Get an ECA for Canada?
You will need to obtain an ECA if you completed your education outside of Canada and you:
Educational qualifications gained in Canada do not need an ECA.
If your spouse or common-law partner is coming with you to Canada, they may also gain points for their educational qualifications.
Note that in order to earn points, your report must show that your completed foreign qualification is equal to a completed Canadian secondary school (high school) or post-secondary credential.
If your report shows that your credential isn't equal to a completed Canadian secondary school (high school) or post-secondary credential, or that your qualification or academic institution is not recognized, you:
Won't meet the education requirement under the Federal Skilled Workers Program
Won't get any points for it
Which Credentials Do I Need to Get Assessed?
In most instances, you'll only need to get an ECA Canada for your highest level of education.
For example, if you have a PhD-level qualification, you'll only need to get an ECA for that particular qualification, and not your Bachelor's degree or graduate diploma.
If you wish to attain points for having 2 or more qualifications, you will have to obtain an ECA for each one.
Note also that in order to get full points for more than one credential, at least one of the credentials must be for 3 or more years of study.
If your post-secondary credential is not equal to a Canadian credential, you should instead get your secondary credential assessed.
How Do I Apply for an Education Credential Assessment (ECA)?
General ECA Applications
You must apply for an ECA from an organization or professional body that is designated and approved by IRCC.
Note that the process of applying for an ECA will vary depending on the organization or professional body that you choose. The costs and processing times may also differ.
The following is a list of IRCC-approved designated organizations for ECAs:
Comparative Education Service – University of Toronto School of Continuing Studies
International Credential Assessment Service of Canada
World Education Services
International Qualifications Assessment Service (IQAS)
International Credential Evaluation Service – British Columbia Institute of Technology
Note that you may have to have your assessment completed by a specific organization if you plan to work for a large employer or in a regulated occupation.
Occupation-Specific Professional Bodies
You may have to apply for an ECA from a specific professional body if you work in certain professions.
For example if your primary occupation is specialist physician (NOC 3111) or general practitioner/family physician (NOC 3112), you must obtain an ECA from the Medical Council of Canada for your primary medical diploma.
Additionally, if you need a licence to practice as a pharmacist (NOC 3131), you must obtain an ECA from the Pharmacy Examining Board of Canada.
If you work in an occupation where you won't need a licence to practice pharmacy, you'll be able to obtain an ECA from any other designated organizations.
You may wish to contact the regulatory body in the province where you plan to live to find out if you need a licence to practice your intended occupation.
How to Use the Comparison Table
The comparison table is a tool on the IRCC website that displays all possible results for an ECA report.
The table shows you how many points you could earn under the:
Comprehensive Ranking System
Federal Skilled Worker Program factor points
This may be useful if you need to determine ahead of time how many points you'll be able to obtain from your qualifications.
In order to use the comparison table:
Select the points system you would like to see
Enter your search term in the "Filter items" field
Choose the assessment result that matches your report. The level of education for your Express Entry profile and points will show beside the result
How Do I Submit My ECA Report?
How to Submit Your ECA
Once you receive your ECA report from your designated organization or professional body, you must:
Enter the results and the reference number into your Express Entry profile
Retain your original documents
Be ready to upload copies if IRCC invite you to apply for permanent residence
Note that all of the following must apply when you submit your ECA report. Your report must:
Be issued for immigration purposes by an organization or professional body designated by IRCC
Be issued on or after the date the organization or professional body was designated
Not be more than 5 years old on the date that you:

Submit your Express Entry profile and
Apply for permanent residence
If You Need to Submit More Than One Educational Credential
You will need to follow these steps if you wish to submit more than one educational credential to your profile:
Go to the Study and languages form in your profile
Fill in all the fields in the Education history section with your first credential. Make sure to use the credential for your highest degree, diploma or certificate
Click Save and add. The fields you just filled out will then go blank
Your credential will appear in the Education history table below the Save and add button. Repeat steps 1 to 3 for your remaining educational credentials
Note that you can't submit more than 1 educational credential in the same field.
Obtaining an educational credential assessment is an essential part for many Express Entry pool candidates, as it's often necessary to accrue as many points as possible to maximise your chances of receiving an invitation to apply.
Furthermore, many applying through the Federal Skilled Workers Program will need to rely on ECAs to prove that they meet the minimum education requirements for the program.
If you need any additional assistance with obtaining an ECA, applying through Express Entry, or any other aspect of Canadian immigration, Total Law are here to help.
We offer complete and comprehensive legal services for those looking to emigrate to Canada and other countries around the world. Our specialist legal advisers are on hand to help advise and assist you with whatever legal issues or concerns you may have.
Whether you need extra help determining if you need an ECA, unsure about how to apply for one, or need advice on how to maximise your comprehensive ranking system score, we can help.
For more information about the services we offer and what we could do for you, reach out to us on +1 844 290 6312, or contact us online.
You may be interested in reading about.
Advice Package
Comprehensive immigration advice tailored to your circumstances and goals.
Application Package
Designed to make your visa application as smooth and stress-free as possible.
Appeal Package
Ensure you have the greatest chance of a successful appeal. We will represent you in any case.

Fast Track Package
Premium application service that ensures your visa application is submitted to meet your deadline.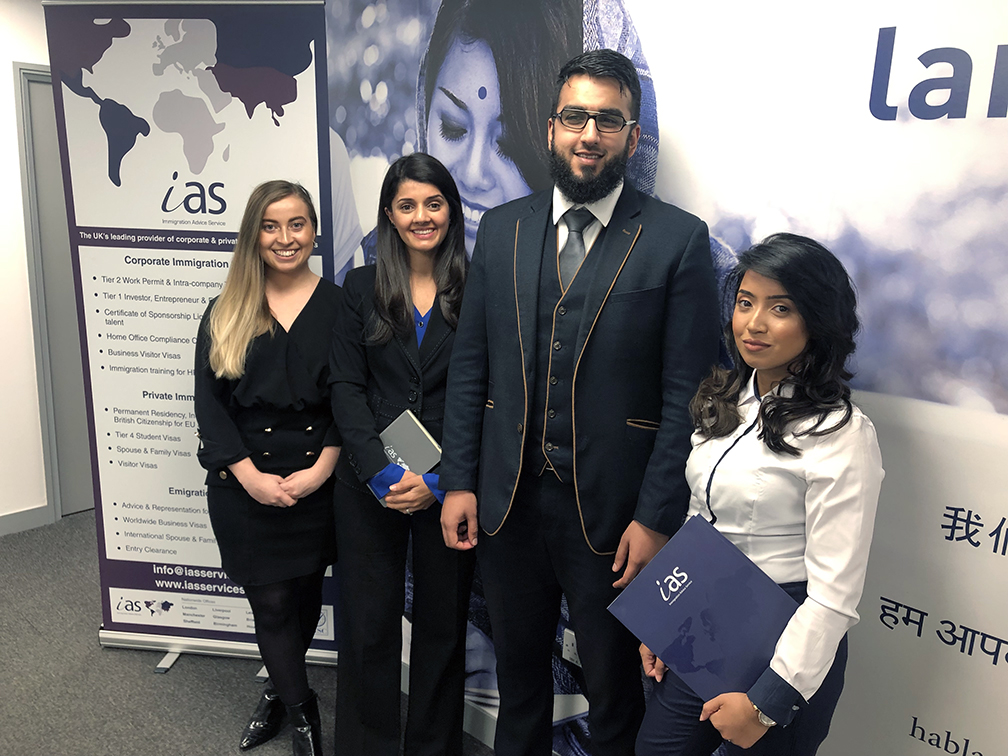 The Advice Package
During this untimed Advice Session with our professional immigration lawyers in London, you will receive our comprehensive advice, completely tailored to your needs and your situation.
Request the Advice Package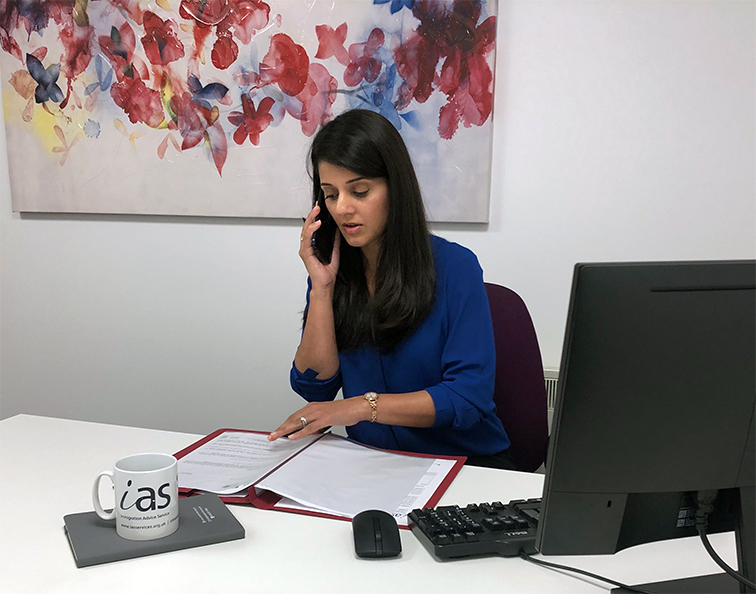 The Application Package
With our Application Package, your dedicated immigration lawyer will advise you on your application process and eligibility. Your caseworker will then complete and submit your forms to the Home Office on your behalf.
Request the Application Package
The Appeal Package
By choosing our Appeal Package, you can rely on our lawyers' legal knowledge and experience to ensure you have the highest chance of a successful appeal. We will also fully represent you in any hearings/tribunals.
Request the Appeal Package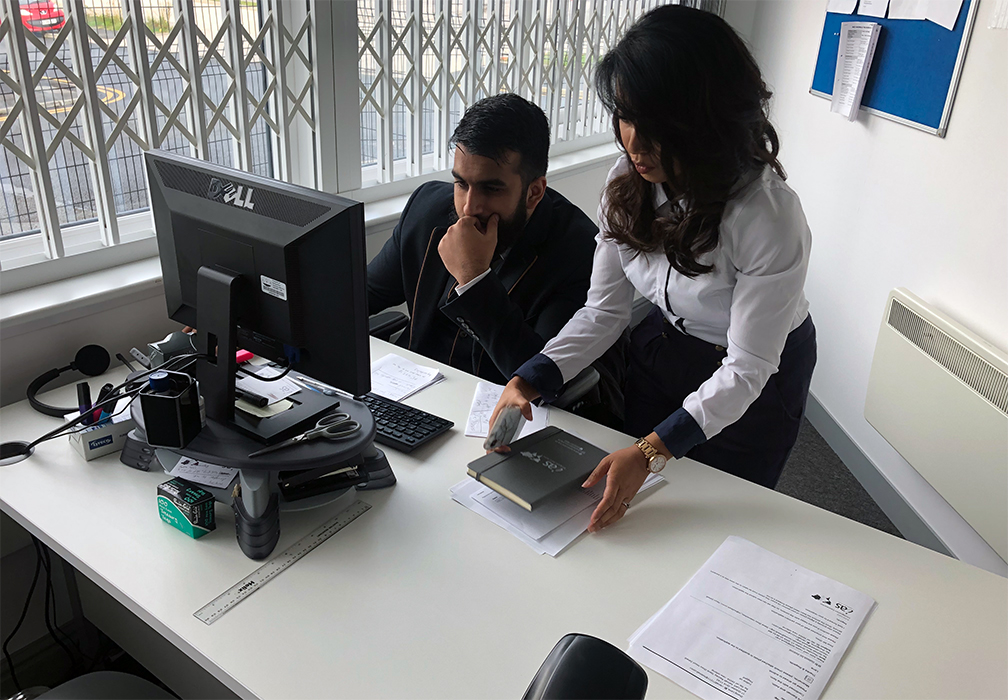 The Fast Track Package
Our Fast-Track Application Package is a premium service for those who need to submit their application in time with their deadlines. Your case will become a top priority for our lawyers and you will benefit from our highest-quality services.
Request the Fast Track Package