Is EB3 faster than EB2?
EB3 and EB2 visas are within the employment-based categories for foreign nationals. The EB3 Visa is a third-priority worker immigrant visa available to UK nationals who wish to move permanently to the United States. The EB3 immigrant visas require a company to sponsor the Irish citizen as a foreign worker. The EB2 visa and employment-based immigrant visa allow UK citizens who hold an advanced degree to move to the US under permanent residency.
Should you have any questions regarding the EB2 Visa or EB3 visa or immigration services, you can contact our experienced immigration attorney to discuss any concerns you may have with a comfortable attorney-client relationship or just help navigate the process.
You can call us on 0333 305 9375, or contact us online seven days a week via our live chat.
What are the EB3 and EB2 visas?
The EB2 and EB3 visas are both employment-based immigrant visas which require a US employer to sponsor you. In order to get this visa, there cannot be any other qualified and/or willing American citizens or American permanent residents for the role.
Both these visas are very exciting to applicants because they give you permanent residence status in the United States, also known as a green card. With a green card, green cards, offer you many benefits including:
The ability to live and work in the United States
 Straightforward entrance and exit to and from the United States
 Ability to sponsor your family for family-based green cards for immigration benefits
 As a permanent resident, you have the ability to obtain U.S. Citizenship
 Ability to study at school in the United States
Both visas have many benefits. But it is important that you understand the differences to determine which visa and green card process will enable you to determine which visa is most appropriate. Determining the correct visa is something that our team at Total Law can support you with.
The EB2 visa
A second-preference employment visa
Available to people with advanced degrees, which are considered are master's degrees or higher (or the foreign equivalent).
A person with exceptional ability. Exceptional ability is someone with extraordinary ability in their field. This can be proven through awards, work experience, or other evidence.
Open to individuals who will work in the national interest of the United States in roles such as healthcare professionals who will work in under-resourced areas.
Someone with a bachelor's degree (or equivalent) in addition to five years of work may also be eligible.
The EB3 Visa
A third-preference employment visa
Open to professionals with bachelor's degrees or higher (or the foreign equivalent).
Skilled workers with 2 or more years of relevant work experience.
Unskilled workers with less than 2 years of relevant work experience.
"I'm very happy with the standard of training received on the OISC Level 1 course, i passed my exam. Thank you!"
"My application was approved and a huge weight has been lifted from our shoulders this year "
"We used this service for the spouse visa extension application to assure that all the information was valid and correct."
What are the Requirements?
Under both visas, you must hold an offer of employment from a US employer who is able and willing to sponsor you.
Both visa's employer sponsor must receive an approved perm Labor Certification from the U.S. Department of Labor to highlight they did indeed attempt to hire a qualified U.S. worker, but they were unsuccessful. This process is also referred to as the perm labor certifications.
The one exception to the sponsorship rule is if you apply for the National Interest Waiver category, available under the EB2 visa. The National Interest Waiver is for people that will be working in a specific field that is in the national interest, you may self-petition and you do not require a job offer not an original labor certification.
The EB2 visa category holders must hold advanced degrees, have exceptional ability, or benefit the national interest of the United States. These standards must be shown through past work experience, significant awards, or other evidence. These are relatively high bars to meet, whereas the EB3 visa has less strict requirements meaning that many more people are eligible within the EB3 visa category other than EB2.
Is EB3 faster than EB2?
There's a significant difference in processing time between the EB2 visa and the EB3 visa.
As discussed, the EB2 visa has stricter requirements than the EB3 visa.
Due to this, the EB2 visa is known for having less of a visa backlog, or a situation where the demand for a particular visa is higher than the available supply of that visa.
Thanks to this, there can be an extended waiting period.
As such, the whole process of applying for an EB3 visa can take anywhere between 1 and 3 years. Your US sponsor could pay an additional fee of $1,410, known as premium processing which gives the application a shorten the processing time.
However, this may be of use if your permit priority date is still not current.
The EB2 visa processing time depends on the time it takes for your priority spot to open up in the Visa Bulletin. On average, the processing time is between 6-9 months.
To obtain a priority date, there is a premium processing service for a fee of $2,500 if you do not wish to wait.
This priority date service will process your visa application in 15 calendar days.
The priority premium service is not available for applicants who are seeking an EB2 national interest waiver.
If your visa requires a PERM Labor Certification, this may increase the wait to 8 months to 2 years, depending on how your employer conducts their recruitment process and whether they are audited for it.
How Total Law Can Help?
Getting to the United States is an exciting adventure and the green card potential can open many doors for skilled individuals from the UK.
For support with the EB2 and EB3 categories, the best way to go forward is by contacting the Total Law team of qualified immigration lawyers, We are available to support every step of the process, seven days a week, by phone or by online chat on our website.
Advice Package
Comprehensive immigration advice tailored to your circumstances and goals.
Application Package
Designed to make your visa application as smooth and stress-free as possible.

Fast Track Package
Premium application service that ensures your visa application is submitted to meet your deadline.
Appeal Package
Ensure you have the greatest chance of a successful appeal. We will represent you in any case.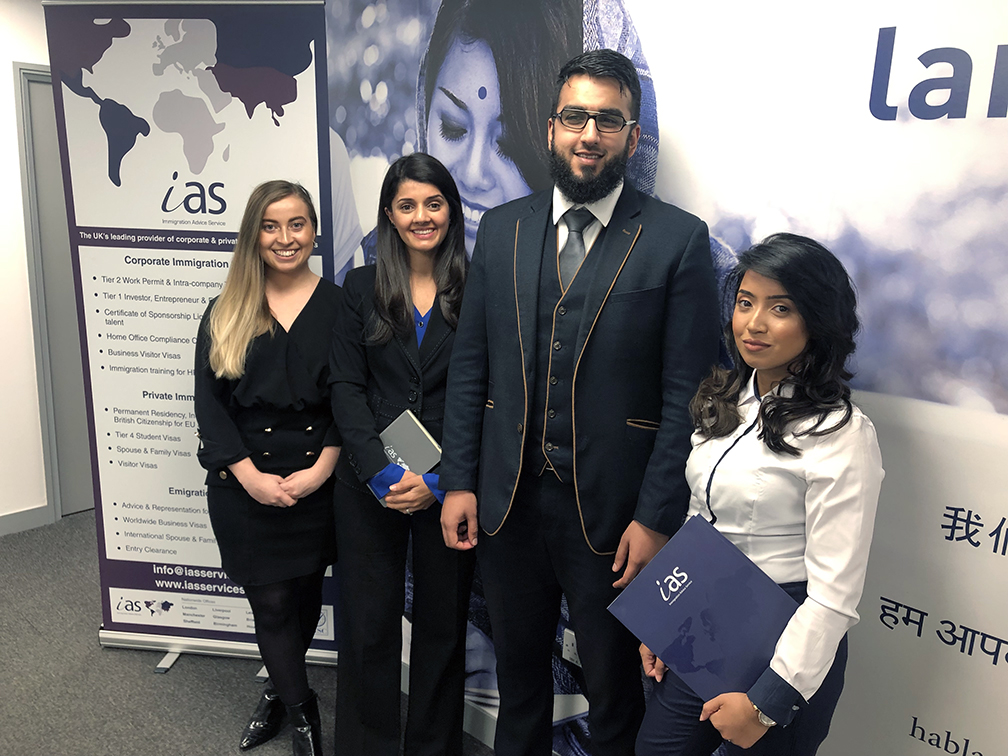 The Advice Package
During this untimed Advice Session with our professional immigration lawyers in London, you will receive our comprehensive advice, completely tailored to your needs and your situation.
Request the Advice Package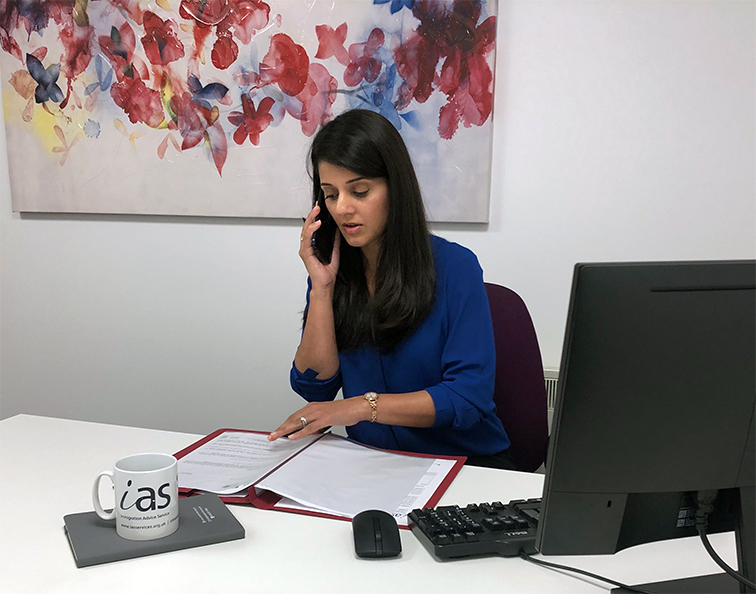 The Application Package
With our Application Package, your dedicated immigration lawyer will advise you on your application process and eligibility. Your caseworker will then complete and submit your forms to the Home Office on your behalf.
Request the Application Package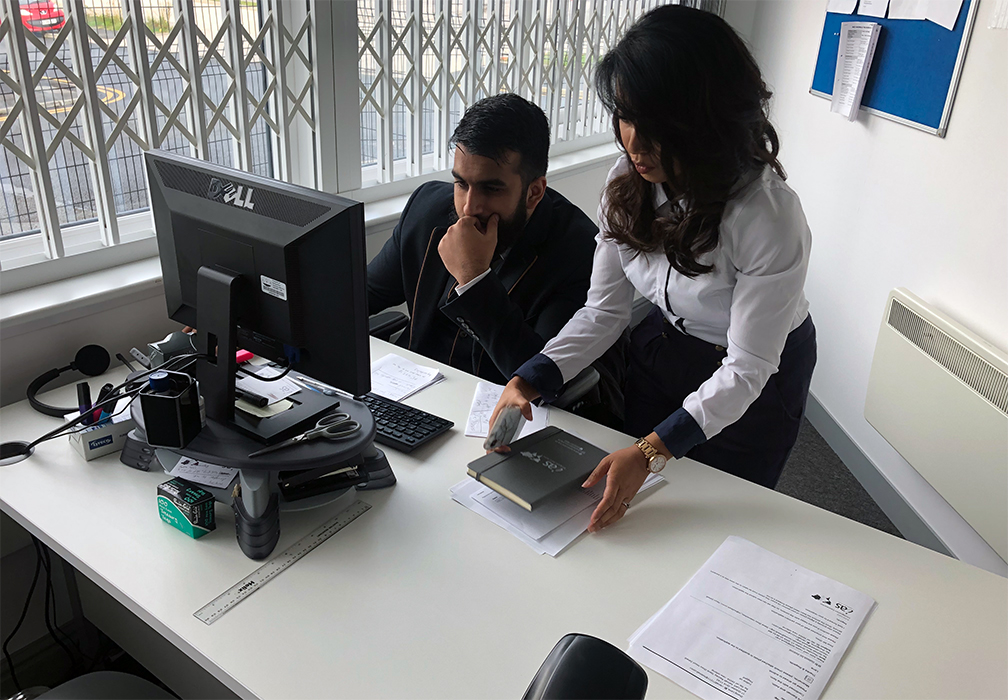 The Fast Track Package
Our Fast-Track Application Package is a premium service for those who need to submit their application in time with their deadlines. Your case will become a top priority for our lawyers and you will benefit from our highest-quality services.
Request the Fast Track Package
The Appeal Package
By choosing our Appeal Package, you can rely on our lawyers' legal knowledge and experience to ensure you have the highest chance of a successful appeal. We will also fully represent you in any hearings/tribunals.
Request the Appeal Package
Related pages for your continued reading.
Frequently Asked Questions
The EB3 visa has several fees, with some being paid by you and some by your US-based employer. These are:
The Labor certification by the Department of Labor fees (paid by your employer).
Application processing fees ($345)
Fees for filing the Immigration Petition for Alien Worker ($700)
Biometric fees for your medical examinations
Any further costs for translating your documents, if applicable
Premium processing fees if needed ($1,410).
The EB2 visa fees are:
Form I-140, if you are self-petitioning: $700
Form for DS-260, Immigrant Visa and Alien Registration application: $325
Form I-485, adjustment of status: $1225 (this is the form you need to fill out if you are already in the US under a different kind of visa, and want to adjust your status to the EB2 Visa)
USCIS Immigrant fee $220
Your US employer will be responsible for covering any fees that are related to the PERM application.