Who hires H2B workers?
The H-2B visa is reserved for foreign workers including citizens from the United Kingdom, to enter the United States to work in temporary, non-agricultural roles.
If you have any questions regarding the H 2B Visa and who hires foreign workers, you can take advantage of our immigration services and contact our expert immigration lawyers to discuss any concerns you may have about the work visa process and to answer any questions.
You can call us on 0333 305 9375, or contact us online seven days a week via our live chat.
What is an H2B Visa?
An H2B visa is a type of work visa permitting US employers to hire temporary foreign workers, in this case, temporary workers from the UK, with a temporary labour certification to fill temporary non-agricultural workers positions such as landscaping, grounds maintenance, construction, restaurant/hospitality, maintenance, golf, manufacturing, processing, and other speciality services firms.
For foreign workers to get approval for the visa,  there must be no qualified Americans qualified to work.
The H2B visa was created to address shortages of workers in specific fields for seasonal jobs.
There is a statutory limit of 66,000 H2B visas given by the US Citizenship and Immigration Services (USCIS) issued every year.
However, the Department of Homeland Security and the Department of Labor can choose to increase the limit at any time.
Upon reaching the USCIS cap of 66,000 h 2b visa, they will reject and return any additional applications.
"I'm very happy with the standard of training received on the OISC Level 1 course, i passed my exam. Thank you!"
"My application was approved and a huge weight has been lifted from our shoulders this year "
"We used this service for the spouse visa extension application to assure that all the information was valid and correct."
What are the eligibility requirements for the H2B work visa?
To be eligible for an H2B visa, an eligible US employer must have offered you a temporary job that is a one-time job or meets a seasonal need, peak load need, or intermittent need.
To be eligible for an H2B visa, you must:
Have an official job letter from a U.S.-based company.
Meet the minimum qualifications and have the skills and experience for the job.
Be able to demonstrate that you will return to the UK before your H2B work visa expires.
Be from the UK or any of the other 70+ countries that the Secretary of State for the USA has approved to be eligible for the H2B program.
Who hires H2B workers?
Applying for the H2B visa process depends on the employer,  and since some employers may not have the resources to hire foreign workers on a temporary basis, there are foreign recruitment agencies to help both sides (employer and temporary worker) find reliable and legal workforce in the most efficient way possible.
These recruitment agencies can offer services and can act as an intermediary hiring agency between the employer and the employees.
These recruiting agencies are considered valuable because :
They know the market.
They can guide the beneficiaries/employees through the process.
It is cost-effective to hire a recruitment agency in the long run.
They support employers in meeting all recruiting obligations.
What temporary jobs can you do with an H2B visa?
H2B visa holders cannot take temporary agricultural jobs, like farm labour in the US. If you wish to be a temporary agricultural worker and plan to come to the US as a temporary agricultural worker, you may wish to look into H2A visas for foreign workers or guest workers.
The permitted jobs that are allowed with the H2B vary but must be for jobs that are considered temporary jobs. Some of the approved H2B visas for temporary jobs are:
Construction labourers
Cleaners
Amusement and recreation attendants
Housekeeping cleaners
Landscaping workers
Forest and conservation workers
Waiters and waitresses
Coaches and scouts
Production workers
Cooks
Food preparation workers
Bartenders
Packagers
What is the application process for the temporary work visa?
First, the US employer or agent, called a petitioner, should apply for a temporary labour certification from the U.S. Department of Labor (DOL).  If all are complete, they will be given a temporary employment certification.
The US employer has to register with the DOL for the foreign labor certification 150-120 days prior before they need to employ the prospective foreign worker from the UK. During this process, they must obtain a prevailing Wage Determination (PWD) and then file a job order and H-2B application to the Chicago National Processing Center.
The next step is for the US petitioner to submit Form I-129 to USCIS. After the petitioner has received a valid temporary labor certification, they can file Form I-129 with the USCIS.
Finally, the foreign worker must apply for the actual visa through the U.S. Department of State (DOS) at a U.S. Embassy or Consulates in the UK.
With an approved  H-2B visa, foreign workers can travel to the US and seek admission into the country with U.S. Customs and Border Protection at the airport or any U.S port of entry.
It takes anywhere between 60 – 120 days for an H 2B visa to be processed.
How long is the H 2B visa valid for?
The H 2B visa will be for the period your employer has stated they need the UK foreign worker's service.
It is possible to extend the visa before it expires annually, to the employer.
However, guest workers must exit the US if they've been in the US for three years on H 2B status and remain outside the US for at least three months before returning as an H 2B nonimmigrant worker.
How Total Law Can Help?
If you want to move to the US from the UK or if you want to hire foreign workers, our team of qualified lawyers can support you and answer any questions about the H 2B visa you may have.
Our team at Total Law helps increase your chances of obtaining a visa.
You can contact our team at Total Law seven days a week, by phone or by online chat on our website.
Advice Package
Comprehensive immigration advice tailored to your circumstances and goals.
Application Package
Designed to make your visa application as smooth and stress-free as possible.

Fast Track Package
Premium application service that ensures your visa application is submitted to meet your deadline.
Appeal Package
Ensure you have the greatest chance of a successful appeal. We will represent you in any case.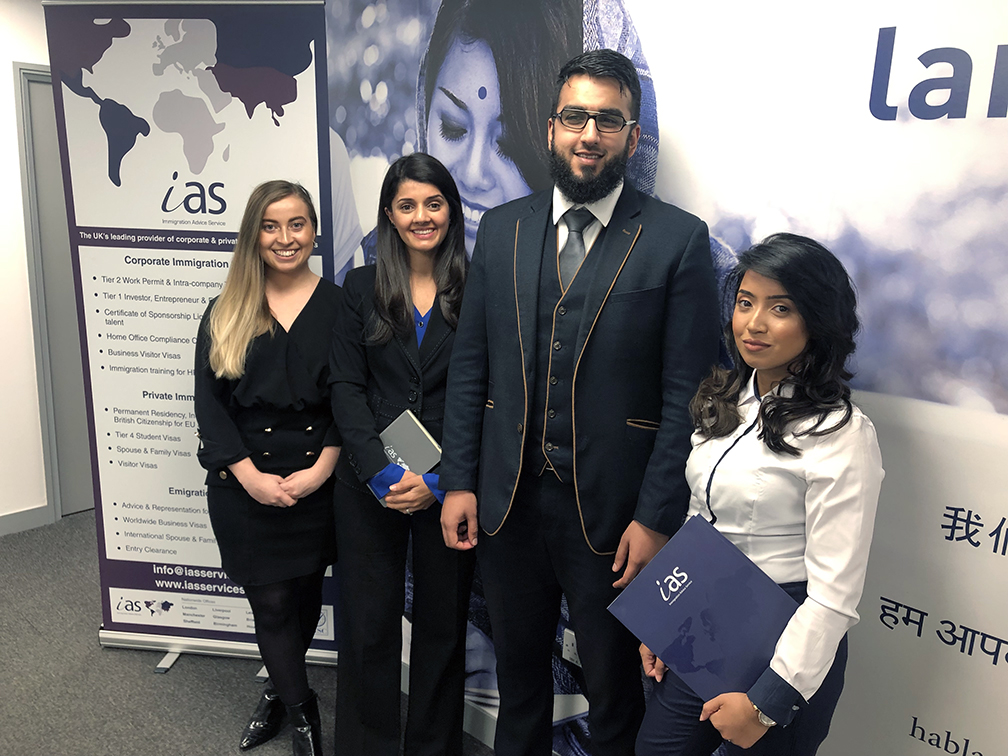 The Advice Package
During this untimed Advice Session with our professional immigration lawyers in London, you will receive our comprehensive advice, completely tailored to your needs and your situation.
Request the Advice Package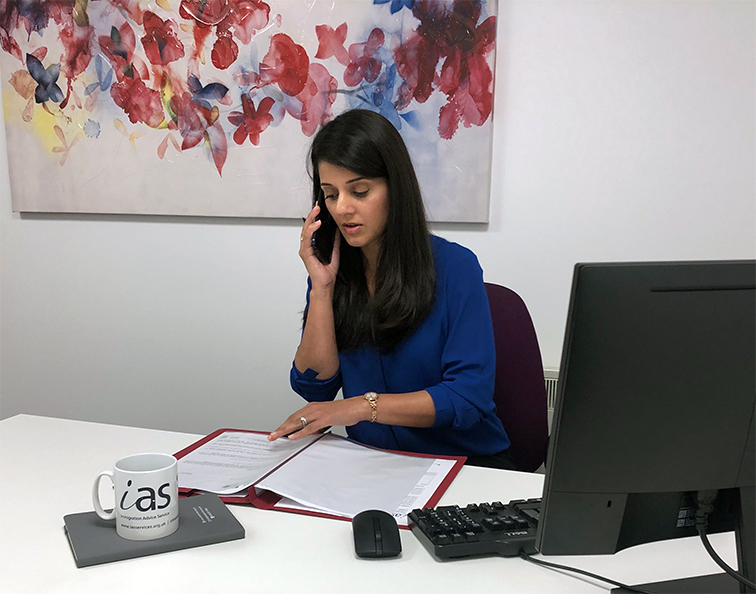 The Application Package
With our Application Package, your dedicated immigration lawyer will advise you on your application process and eligibility. Your caseworker will then complete and submit your forms to the Home Office on your behalf.
Request the Application Package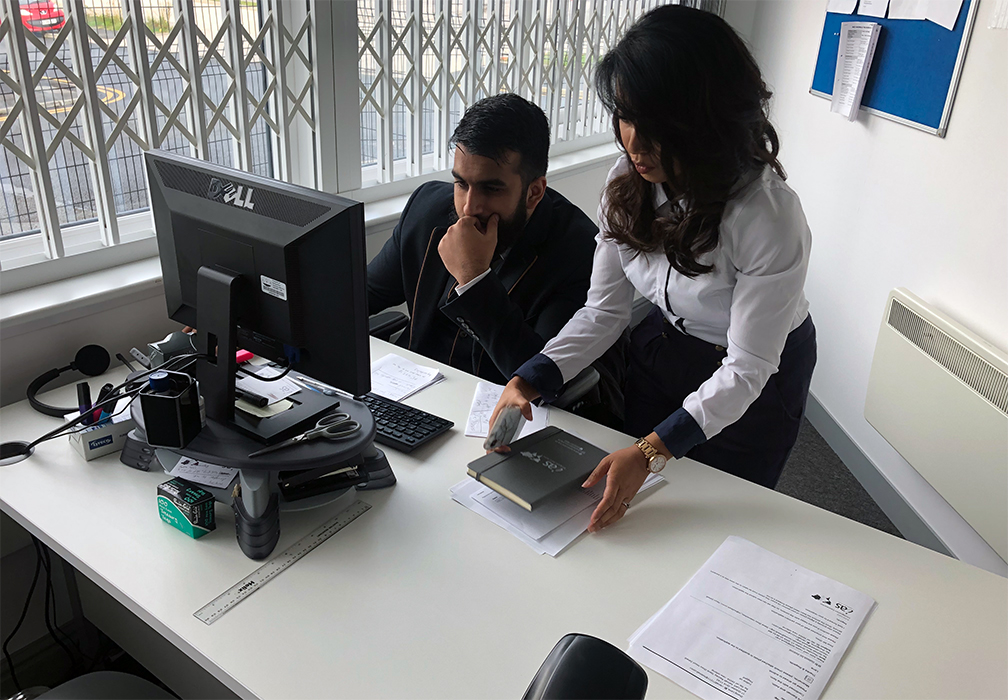 The Fast Track Package
Our Fast-Track Application Package is a premium service for those who need to submit their application in time with their deadlines. Your case will become a top priority for our lawyers and you will benefit from our highest-quality services.
Request the Fast Track Package
The Appeal Package
By choosing our Appeal Package, you can rely on our lawyers' legal knowledge and experience to ensure you have the highest chance of a successful appeal. We will also fully represent you in any hearings/tribunals.
Request the Appeal Package
Related pages for your continued reading.
Frequently Asked Questions
The fee is $460 for an H 2B petition, and the visa fee is $190.
The petitioner must establish that the services or labour is tied to a season of the year by an event or pattern and is of a recurring nature.
It is possible to bring dependents. A spouse and unmarried children are entitled to an H-4 visa and can stay with the H 2B visa for as long as the H-2B is valid.