Can I Study in Canada Without IELTS?
If you're looking to study in Canada as an international student, you may not need to take IELTS to do so.
For more information about how to study abroad, or any other aspect about your visit to Canada, don't hesitate to reach out to one of our trusted legal advisers on +1 844 290 6312, or contact us online.
Is It Possible to Study in Canada Without IELTS?
In short, yes. Although IELTS remains the most widely-accepted and popular English language proficiency test worldwide, many Canadian universities have pathways for students to study without IELTS.
Alternative ways you can meet English language proficiency requirements for Canadian universities include:
Presenting an English language proficiency test score other than IELTS
Completing an approved English language program provided by the institution
Completing secondary or post-secondary education in a country where English is the dominant language (with certified international education qualifications, if necessary)
It's important to note that this is intended as a general guide only. Each educational institution in Canada will have its own specific entry requirements, and it's important to double-check what the requirements are for your chosen institution before applying to enrol there.
What is IELTS?
IELTS stands for the International English Language Testing System.
It is the most popular and widely-accepted English language proficiency test in the world, being used and accepted by institutions in countries such as the USA, UK, Canada, Australia and New Zealand.
The IELTS exam is graded on a scale of 1-9, with a score of 1 being the lowest, and a score of 9 being awarded when the test taker has fully operational command of the language.
Many institutions will require different minimum IELTS scores, although the average IELTS score needed to fulfil English language requirements for most Canadian universities is around 6 or 6.5.
There are many reasons why students may not want to take IELTS to fulfil an English language requirement. One of the main reasons is the relatively high cost to take the test compared to other alternatives.
In addition, some students may find the format and the structure of the test difficult to understand, meaning that alternative English proficiency tests may be a more attractive option.
What Other English Proficiency Tests Are Accepted by Canadian Universities?
There are several internationally-recognised English proficiency tests in addition to the IELTS. Many of these are widely accepted by Canadian universities, although institutions may not accept all of these, and not all of these tests will be accepted by all institutions.
Note also that most universities do not accept test scores that are older than two years.
Some examples of alternative English language proficiency tests include the following:
Cambridge Assessment English C1: Advanced, or C2: Proficiency
Canadian Academic English Language Assessment (CAEL), including CAEL Online
Canadian Test of English for Scholars and Trainees (CanTEST)
Duolingo English Test
Test of English as a Foreign Language (TOEFL)
Pearson Test of English (Academic)
Michigan English Language Assessment Battery (MELAB)
There may also be specific named tests that will only be accepted by specific institutions. For example, the English Language Diagnosis and Assessment/Certificate of Proficiency in English (ELDA/COPE) is an English language proficiency test that is currently only accepted by Toronto University.
Many institutions will also have their own equivalent minimum grade or score thresholds similar to IELTS scores when accepting these tests. For example, the average minimum scores required by universities for the Cambridge English Exams (C: Advanced or C2: Proficiency) are around 180.
You should always double check that your chosen English language proficiency test is accepted by your education institution of choice before taking it.
What English Language Courses Are Offered by Canadian Universities?
As an alternative to taking an English language proficiency test, some Canadian universities offer their own English language courses that can be taken and completed to be used as proof of English proficiency.
These must usually be taken in advance of you starting your main undergraduate or postgraduate degree course. They also often come with their own sets of entry requirements and fees, separate from the main course you may wish to enrol on.
A single English language course may last one, two or three terms. Some universities may also offer an intensive English language program for those who wish to gain their English language proficiency requirement quickly.
Note that not all institutions will offer these types of courses, and not all of them will accept completion of these courses as valid proof of English proficiency. In many cases, universities will only accept proof of completion from courses they themselves have provided, and not from other Canadian universities.
Below are some examples of universities and the courses they offer that can be used to fulfil an English language proficiency requirement:
University of Winnipeg English Language Pathway Program
University of Alberta Bridging Program
University of Regina ESL Program
Brock University Intensive English Language (IELP) Program
University of Waterloo Bridge to Academic Success in English (BASE) Program
University of Ottawa English Intensive Program (EIP)
Note that this is not an exhaustive list, and many other Canadian universities may offer similar programs to facilitate entry into courses without an English proficiency test score.
What are the English Language Education Requirements for Canadian Universities?
International students may also be deemed to have met English language requirements if they have been educated in an English-medium school in a qualifying country.
The specific requirements for each institution will vary. However, generally speaking, most institutions will ask for at least three or four years of full-time study in a Canadian school whose primary language of teaching is English or a school in a country or territory where the dominant language is English.
In addition to this, some institutions may require you to have achieved minimum grades for your English education, whereas others may only ask for "successful completion" of such studies.
Some institutions may also ask for evidence of qualifications from specific international curriculums or examination bodies. For example, some of the most widely-recognised international curriculums are listed below:
International Baccalaureate Programme
IGCSE (International General Certificate of Secondary Education) and CBSE (Central Board of Secondary Education)
GCSE (General Certificate of Secondary Education), O (Ordinary) Level, and GCE (General Certificate of Education) A (Advanced) Levels
NZQA (New Zealand Qualifications Authority)
Australian State Curricula or Australian Curriculum
CAPE (Caribbean Advanced Proficiency Examinations)
SQA (Scottish Qualifications Authority)
NQAI (National Qualifications Authority of Ireland)
WBQ (Welsh Baccalaureate Qualification)
These may also come with their own grade or score requirements. For example, some universities may only accept an International Baccalaureate qualification in Higher Level English if a minimum grade of B has been attained.
Many institutions will also have their own specific entry requirements that may be more or less lenient than the general guidelines listed here.
What Are the English-Exempt Countries?
As previously stated, many Canadian universities will accept evidence of at least three or four years of previous education in a primarily English-speaking country or territory instead of an English proficiency test in order to enrol.
It's important to note that there is no standardised, universal list of English-exempt countries that all Canadian universities use. Different institutions may use different lists, and not all countries will be deemed eligible by all institutions.
You must always double check to see if your country will be eligible for an English language exemption with your chosen institution.
Below is an example of the typical countries or territories that may be eligible for an exemption in Canadian universities:
| | | |
| --- | --- | --- |
| Anguilla | Guam | St. Vincent and the Grenadines |
| Antigua and Barbuda | Guyana | Seychelles |
| Australia | Ireland | Sierra Leone |
| Bahamas | Jamaica | Singapore |
| Barbados | Kenya | Solomon Islands |
| Belize | Lesotho | South Africa |
| Bermuda | Liberia | eSwatini (Swaziland) |
| Botswana | Malawi | Tanzania |
| British Virgin Islands | Malta | Trinidad and Tobago |
| Cameroon | Mauritius | Turks and Caicos Islands |
| Cayman Islands | Montserrat | Uganda |
| Dominica | Namibia | United Kingdom |
| Falkland Islands | New Zealand | United States of America |
| Fiji | Nigeria | Vanuatu |
| Gambia | Papua New Guinea | Zambia |
| Ghana | St. Helena | Zimbabwe |
| Gibraltar | St. Kitts and Nevis | |
| Grenada | St. Lucia | |
If your country is not listed here, or if you were educated in a country where English is not a widely-spoken language, it may be likely that you won't be able to use your educational qualifications as proof of English proficiency.
If you require assistance in determining whether your previous education in your home country can qualify for an English language exemption in Canada, Total Law can help. We're on hand to answer any questions or concerns you may have about your Canadian university or college application, and can help you get you enrolled on your chosen course.
Get in touch with us today on +1 844 290 6312, or contact us online.
Can I Obtain a Canadian Study Permit or Student Visa Without IELTS?
Yes, it's possible for international students to obtain a Canadian study permit without IELTS.
One of the main requirements for a Canadian study permit is to be enrolled at an approved designated learning institution (DLI). As we've discussed here, there are many ways to successfully enrol at a DLI (or university) without having to take the IELTS test, which means that IELTS is not necessary to obtain a study permit.
Visit our dedicated page about Canadian study permits for more information about the eligibility requirements and application process.
What Are the Canadian Language Benchmarks?
The Canadian Language Benchmarks (CLB) are a national, standardized metric used in Canada to measure English language proficiency.
The CLB differ from the English language proficiency tests listed above, as they are not widely used by Canadian universities or educational institutions to assess the English language skills of prospective students.
Instead, the CLB is primarily used for ESL (English as a second language) speakers and immigrants to help equip them with the language skills needed for daily life in Canada.
If you're applying as an international student to live and study in Canada, it's likely that you won't have to worry about CLB when applying to enrol. However, you may be measured against the CLB if you wish to stay on in Canada through any of its work or permanent residency schemes. These may include the following:
The Post-Graduation Work Permit is another alternative pathway for those who would like to live and work in Canada after their studies. However the main eligibility requirement for this scheme is to have completed an academic, vocational or professional training program at a DLI. Therefore, there are no specific language requirements needed for a Post-Graduation Work Permit.
Canada is one of the most popular locations in the world for international students to travel to and conduct their studies in.
If you're looking to study in Canada for your undergraduate or postgraduate degree, it's essential that you know what the university and college entry requirements are for your chosen institution, and that you meet all the necessary minimum requirements.
Luckily, Total Law is here to help. We can help you put together your application for your chosen university and ensure that you meet all the minimum requirements to give you the best chance of being accepted into your preferred university. We can also help you find alternatives to the IELTS and assist with your Canadian study permit application.
For more information about the services and advice, we can offer you, don't hesitate to reach out to us today on +1 844 290 6312, or contact us online.
You may be interested in reading about.
Advice Package
Comprehensive immigration advice tailored to your circumstances and goals.
Application Package
Designed to make your visa application as smooth and stress-free as possible.

Fast Track Package
Premium application service that ensures your visa application is submitted to meet your deadline.
Appeal Package
Ensure you have the greatest chance of a successful appeal. We will represent you in any case.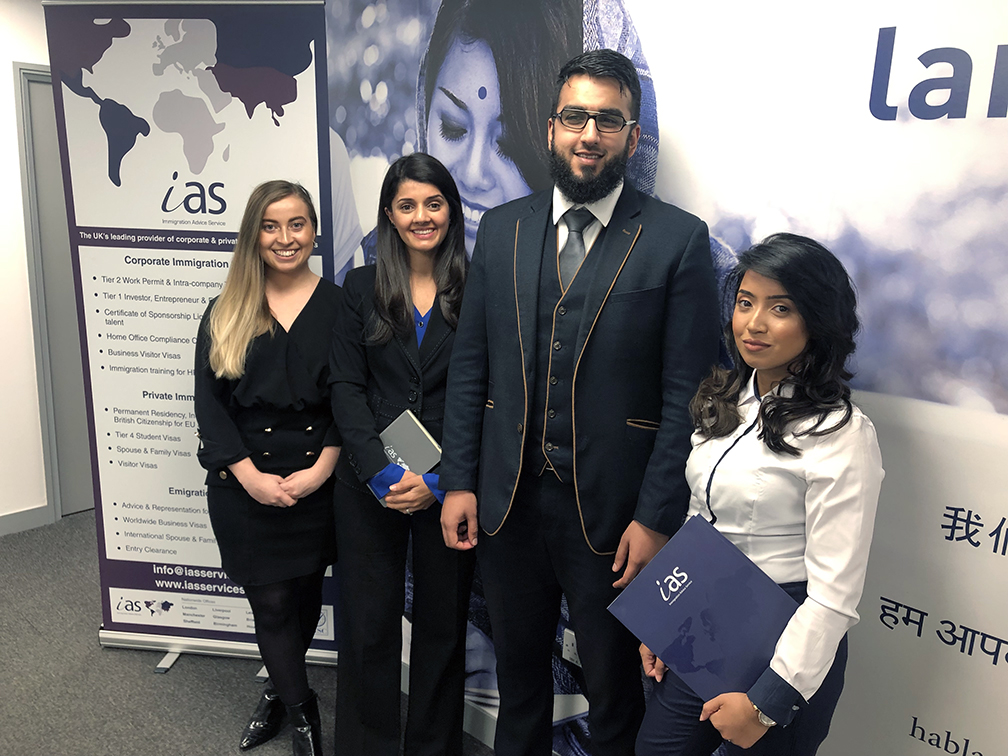 The Advice Package
During this untimed Advice Session with our professional immigration lawyers in London, you will receive our comprehensive advice, completely tailored to your needs and your situation.
Request the Advice Package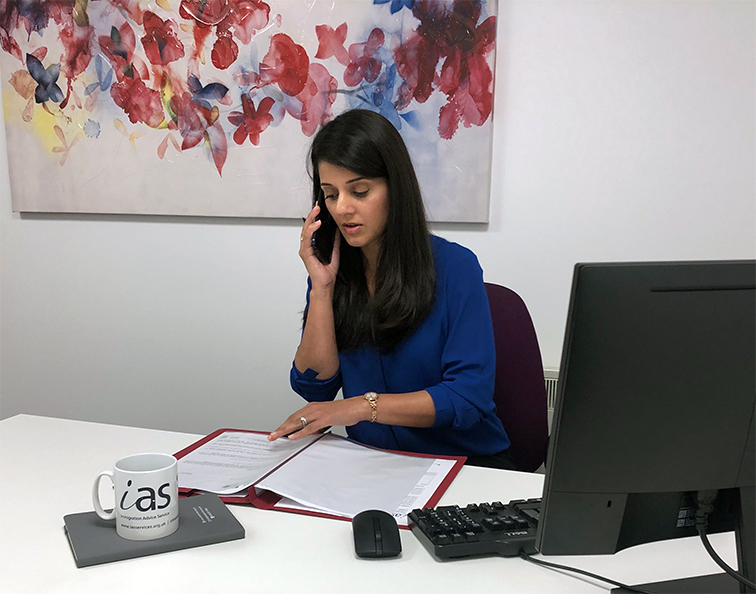 The Application Package
With our Application Package, your dedicated immigration lawyer will advise you on your application process and eligibility. Your caseworker will then complete and submit your forms to the Home Office on your behalf.
Request the Application Package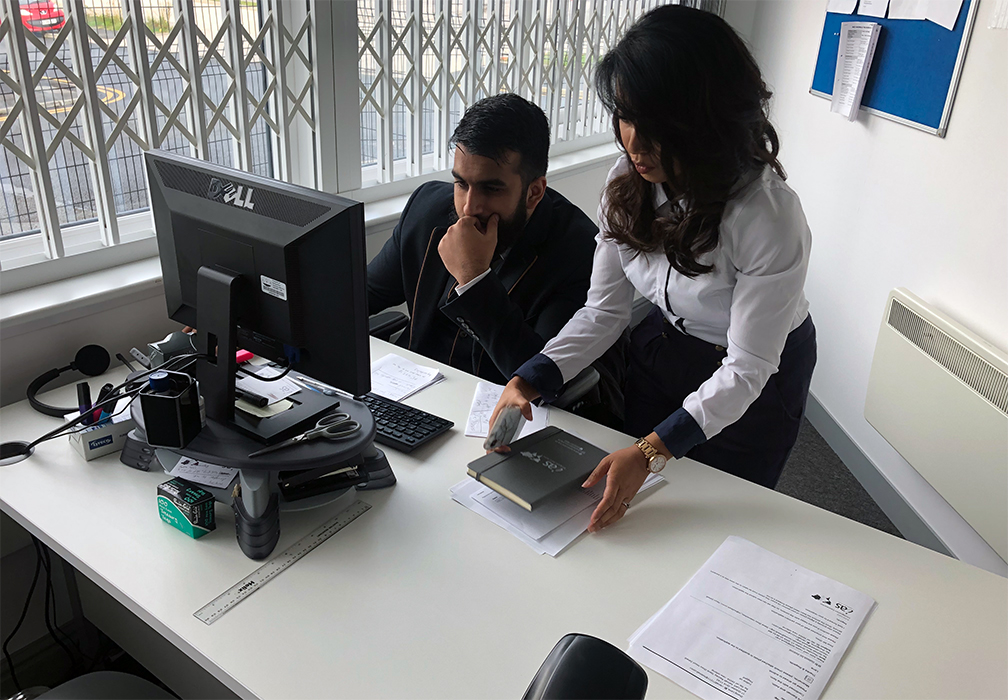 The Fast Track Package
Our Fast-Track Application Package is a premium service for those who need to submit their application in time with their deadlines. Your case will become a top priority for our lawyers and you will benefit from our highest-quality services.
Request the Fast Track Package
The Appeal Package
By choosing our Appeal Package, you can rely on our lawyers' legal knowledge and experience to ensure you have the highest chance of a successful appeal. We will also fully represent you in any hearings/tribunals.
Request the Appeal Package