What is the ILEP in Ireland?
If you're a non-EEA student wishing to study in Ireland, you will need to enrol in a course from the Interim List of Eligible Programmes (ILEP).
We can help if you're looking to travel to Ireland to study. Speak to one of our trusted legal advisers on +353 (0) 61 518 025, or contact us online today.
What is the ILEP in Ireland?
The Interim List of Eligible Programmes (ILEP) is a list of approved higher education programmes put together by the Irish Department of Justice and Immigration.
Education providers that are not on the ILEP cannot sell courses to non-EEA students. Each education provider must meet certain criteria in order to be listed on the ILEP, such as various financial and quality assurance requirements.
If you're a non-EEA national intending to study for more than 90 days, it will be a requirement as part of your study visa to enrol on a course listed on the ILEP. The course must also be a full-time day programme, and not a part-time or distance learning programme.
There are approximately over 7,600 courses listed on the ILEP in institutions across Ireland.
What Type of Courses Are on the Ireland ILEP?
The following types of courses are listed on the ILEP:
English Language programmes lasting at least 25 weeks
Higher Education programmes from level 6 to 10 on the National Framework of Qualifications
Professional Awards
Foundation programmes
The full, complete and up-to-date ILEP is available on the Irish government's website.
It's important to note that although education providers need to meet certain standards to be included on the ILEP, inclusion on the ILEP itself is no guarantee of quality. It's always best to conduct proper research yourself on the course and education provider you intend to enrol with.
Things you should consider in your research include things such as the perceived value of the course, the monetary cost, the reputation of the provider, and facilities available.
Note also that education providers should never ask prospective students for cash payments. Any programme fees and costs must be paid either through an approved money transfer facility or by electronic bank transfer.
In addition, all of the costs you'll be expected to pay for the course should be made clear and told to you upfront before you enrol on the course.
What Are the Requirements For Education Providers for the ILEP?
All education providers, including universities, colleges and English language schools, must meet certain standards and requirements in order to have their courses included on the ILEP.
For example, education providers must have adequate policies in place for:
Refunding student fees and other payments in case your student visa is refused
Monitoring class attendance and punctuality
Dealing with absenteeism and expulsion
Student sick leave
Student holidays and breaks
Registering students for end of programme exams
Student assessments and exams
In addition to these, all education providers must provide learner protection for their students, otherwise known as Protection for Enrolled Learners. This means that there would be measures in place for you to either continue your studies elsewhere or receive a refund for your costs and fees if your course ends prematurely.
Your letter of acceptance from your chosen education provider must clearly state that you are protected by learner protection agreements. If the learner protection arrangements are through an insurance scheme, your education provider must give you a certificate of proof of learner protection demonstrating that you are covered.
What Immigration Permission Can I Get When Studying an English Language Course?
If you're enrolled on an English language course from the ILEP, you may be granted a one-time immigration permission of up to eight months.
You may take up to a maximum of three English language courses, each with an eight month duration, for a total of 24 months' immigration permission in total.
Note that you will need to meet attendance requirements and sit an end of programme exam  for each course you take in order to renew your student permission each time.
If you wish to stay on as a student after your immigration permission ends, you must enrol on a higher education programme listed on the ILEP.
What Happens if I Didn't Pass My Exams?
It may be the case that you couldn't sit your exams because of extenuating circumstances, such as a medical emergency or sudden illness. If so, then the Irish Immigration Service Delivery may extend your immigration permission for four months to allow you to take your exams.
You may also be considered for an extension on your permission if you can demonstrate that your exam results were sufficiently close to the pass mark, or if you passed most of your other modules.
The Immigration Service Delivery will not give you permission to retake a full year's worth of tuition.
What If My Course is Removed From the ILEP, Or I Want to Switch Courses?
If a course you're currently enrolled in is removed from the ILEP, you will be allowed to continue studying it and complete it as long as you comply with the other conditions of your permission.
Meanwhile, if you wish to switch courses after coming to Ireland and enrolling in a course, you must fulfil a few requirements.
As you'll only be granted immigration permission to study a specified course by an approved education provider, you must demonstrate that changing your permission and switching courses is justified.
In order to be eligible for a switch, you must provide an academic report from your current education provider, including detailed exam results. You will also have to provide an enrolment letter for the new course you wish to switch to that outlines why the new education provider believes you are suitable to enrol in this course, taking into consideration that you have not completed your original programme.
You will not be able to switch from a degree programme to an English language programme, nor will you be able to switch from a Masters programme to a degree programme.
If you need any additional assistance with switching courses in Ireland, reach out to one of our expert immigration lawyers for help on +353 (0) 61 518 025, or contact us online.
Can I Work While Studying in Ireland?
International students can work in Ireland without having to apply for a separate work visa. However, there are restrictions as to how many hours you will be able to work.
During term time, you will be able to work up to 20 hours a week. During the holidays, however, (June, July, August and September, and between 15 December and 15 January) you will be able to work for up to 40 hours per week.
If you're coming to Ireland to study as an international student, it's important that you comply with the immigration rules and requirements as set out by the Irish government.
This includes making sure that you choose a course that's listed on the ILEP from an approved education provider.
If you need any assistance with planning your studies in Ireland, Total Law can help. We are expert Irish immigration lawyers committed to helping each and every client achieve the results they need, particularly for students seeking further education or English language education in Ireland.
We can help you with your Irish study visa application, establish your eligibility for a visa, and help guide you through the process of picking the right course and education provider.
For more information about the services we offer, and how we can help you come to Ireland to study your preferred course, don't hesitate to get in touch with us today. Call us on +353 (0) 61 518 025, or contact us online.
You may be interested in reading about.
Advice Package
Comprehensive immigration advice tailored to your circumstances and goals.
Application Package
Designed to make your visa application as smooth and stress-free as possible.
Appeal Package
Ensure you have the greatest chance of a successful appeal. We will represent you in any case.

Fast Track Package
Premium application service that ensures your visa application is submitted to meet your deadline.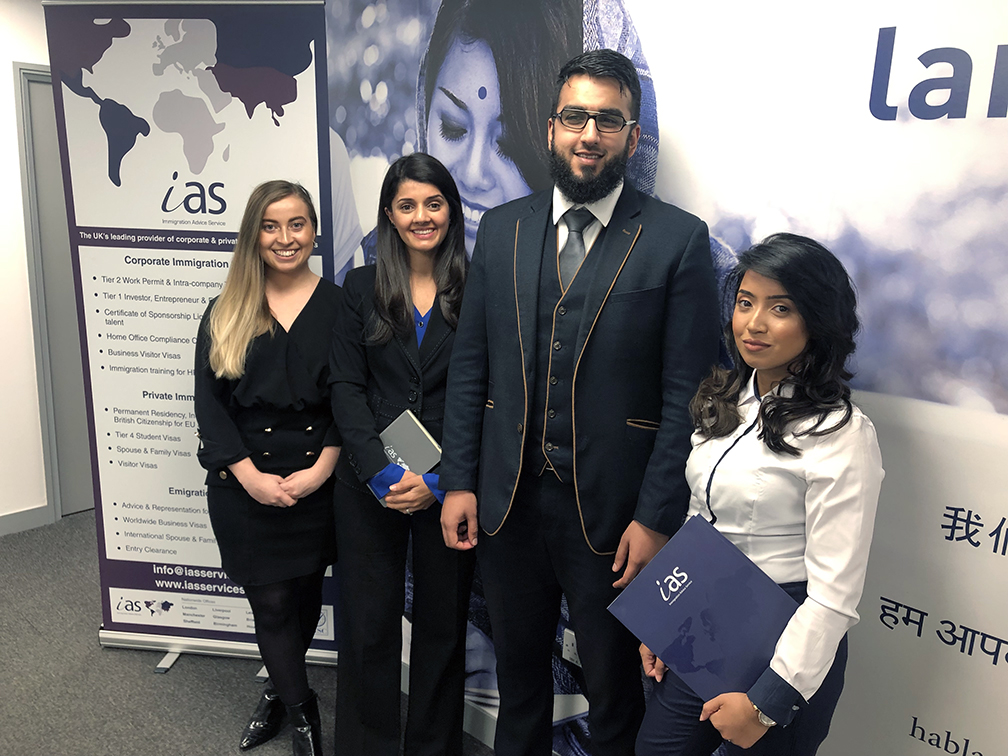 The Advice Package
During this untimed Advice Session with our professional immigration lawyers in London, you will receive our comprehensive advice, completely tailored to your needs and your situation.
Request the Advice Package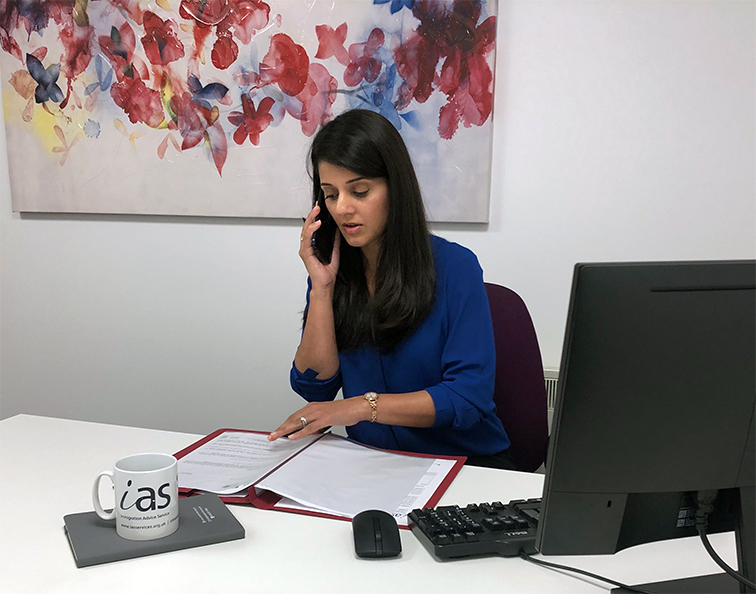 The Application Package
With our Application Package, your dedicated immigration lawyer will advise you on your application process and eligibility. Your caseworker will then complete and submit your forms to the Home Office on your behalf.
Request the Application Package
The Appeal Package
By choosing our Appeal Package, you can rely on our lawyers' legal knowledge and experience to ensure you have the highest chance of a successful appeal. We will also fully represent you in any hearings/tribunals.
Request the Appeal Package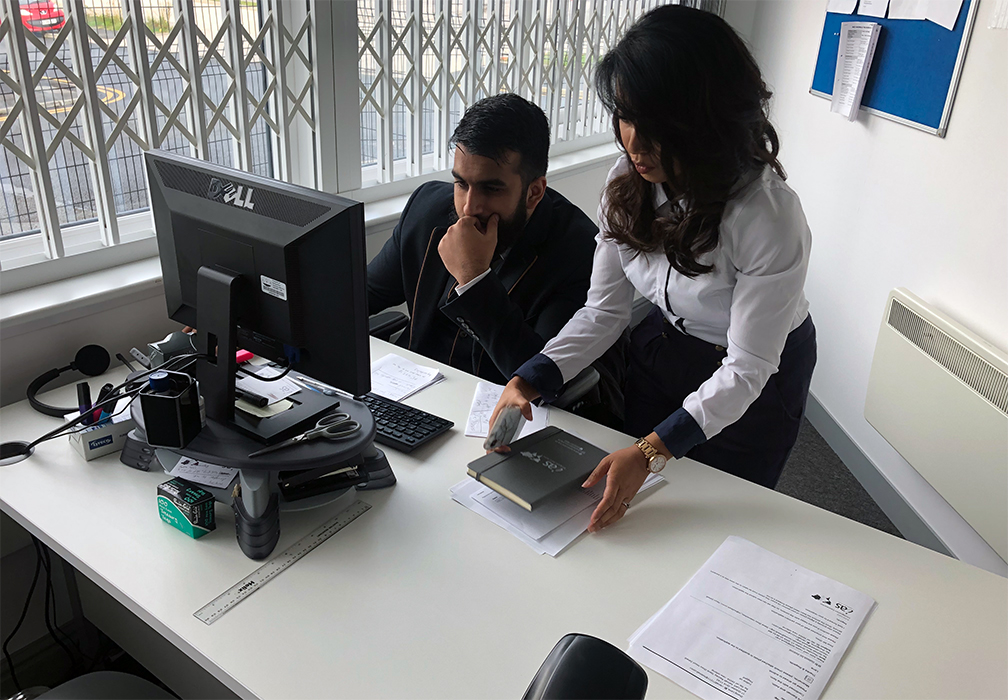 The Fast Track Package
Our Fast-Track Application Package is a premium service for those who need to submit their application in time with their deadlines. Your case will become a top priority for our lawyers and you will benefit from our highest-quality services.
Request the Fast Track Package