Visit the UK | How to Visit the UK for Tourism and Business
If you are from outside the European Economic Area (EEA) and want to visit the UK for a short period of time, you will need to apply for a visitor visa. You can apply for a visitor visa if you want to visit the UK as a tourist or to visit family and friends in the country.
But that is not all. You can also for a visitor visa for a variety of other reasons, including if you wish to receive private medical treatment in the UK, and if you want to conduct certain business activities in the nation.
Eligibility for Visiting the UK
The United Kingdom is a nation rich in history, tradition and culture. With bustling modern cities and many areas of outstanding natural beauty, it is no surprise that millions of visitors flock to the UK annually.
To get your bite of the United Kingdom and what it has to offer, you will need to apply for a standard visitor visa if you are from outside the EEA.
The fundamental requirements for the Visitor Visa (regardless of the reason for your visit) are as follows:
Proof that you will leave the UK at the end of your visit
Proof that you can pay for your return or onward journey
Proof that you are able to financially support yourself and any dependents during your stay in the UK
It is important to note that if you have a criminal record or if the Home Office have any concerns with your application, it could be rejected even if you meet the eligibility criteria. Similarly, if you do not provide adequate documentary evidence, your application could be rejected too.
What Can I Do in the UK With a Visitor Visa?
You can spend up to six months in the UK under a standard visitor visa. During this time you can travel freely throughout the UK and engage in certain activities.
Visitor visa holders will be able to do the following in the UK:
Travel throughout the United Kingdom
Take part in business-related activities
Take part in an exchange programme or educational visit
Study for up to 30 days
Convert a civil partnership into a marriage
Pass through the UK in transit
When you are in the UK, you will not be able to do any work whether paid or unpaid. You also cannot marry, register a civil partnership or gain access to any public funds.
What Can I Do in the UK For Business Purposes?
Many people apply for a standard visitor visa in order to conduct business activities in the UK. If your visitor visa application is accepted, you are entitled to engage in specific business activities.
As mentioned above, you cannot engage in actual work. However, you are able to do the following:
Get funding to start, take over or join a business
Undertake a clinical attachment or observer post as a doctor or dentist
Accompany students on a study abroad programme
Conduct academic work, including research
Take part in a specific sports-related event
Perform in the UK as an artist, entertainer or musician
How Long Does the Visitor Visa Last For?
As mentioned above, the visitor visa typically lasts for six months.
However, if you are visiting the UK for private medical treatment or for certain academic purposes, the visa can last for up to twelve months.
Also, if you need to visit the UK frequently over a certain period of time, there is another form of the standard visitor visa available. You can apply for a visitor visa which lasts 2, 5 or 10 years if you do need to visit the UK regularly. During each visit, you must not spend more than six months in the UK.
UK Visitor Visa Application and Required Documents
The actual application process is the same for any visitor visa applicant, regardless of the reason why the person wants to travel to the UK. The person will need to complete the standard visitor visa form.
However, the documents which the applicant will need to provide depends on the reason for the visit. For instance, if you are travelling to the UK for private medical treatment, you will need to submit documents detailing the medical treatment you will receive in the UK.
That being said, with all visitor visa applications, the Home Office requires the following documents/information:
A passport/travel identification document with at least one blank page which is valid for the duration of your proposed stay in the UK
Any previous passports and travel documents
Information which shows that you have the money to support yourself and any dependents whilst you are in the UK, such as bank statements
Confirmation of your legal residence if you are applying from a country you are not a national of
If you have stated in your application that you are employed or studying full-time, you will need to provide evidence
Typically, it will take three weeks for a standard UK visitor visa to be processed.
UK Visitor Visa Application Cost
The standard visitor visa application costs £95. The cost for long-term standard visitor visas are:
2 years: £361
5 years: £655
10 years: £822
There is also a priority service available, as is the case with the vast majority of UK visa applications. With the priority service, visitor visa applications will be completed much quicker at an additional cost.
The priority service costs an additional £500 and with this service, the application will be processed within 5 working days. The super priority service costs an additional £800, and the application will be processed within one working day.
Can the Visitor Visa be Extended?
As a general rule no, you cannot extend the visitor visa. However, you might be able to apply for an extension if your original visitor visa lasted for less than six months. In these circumstances, your visa would be extended up to the date that would be six months from the date you entered the UK.
Usually it takes eight weeks for an extension to be processed. As part of the process, you will usually need to provide your biometric information (fingerprints and a photo).
You may be interested in reading about.
Advice Package
Comprehensive immigration advice tailored to your circumstances and goals.
Application Package
Designed to make your visa application as smooth and stress-free as possible.
Appeal Package
Ensure you have the greatest chance of a successful appeal. We will represent you in any case.

Fast Track Package
Premium application service that ensures your visa application is submitted to meet your deadline.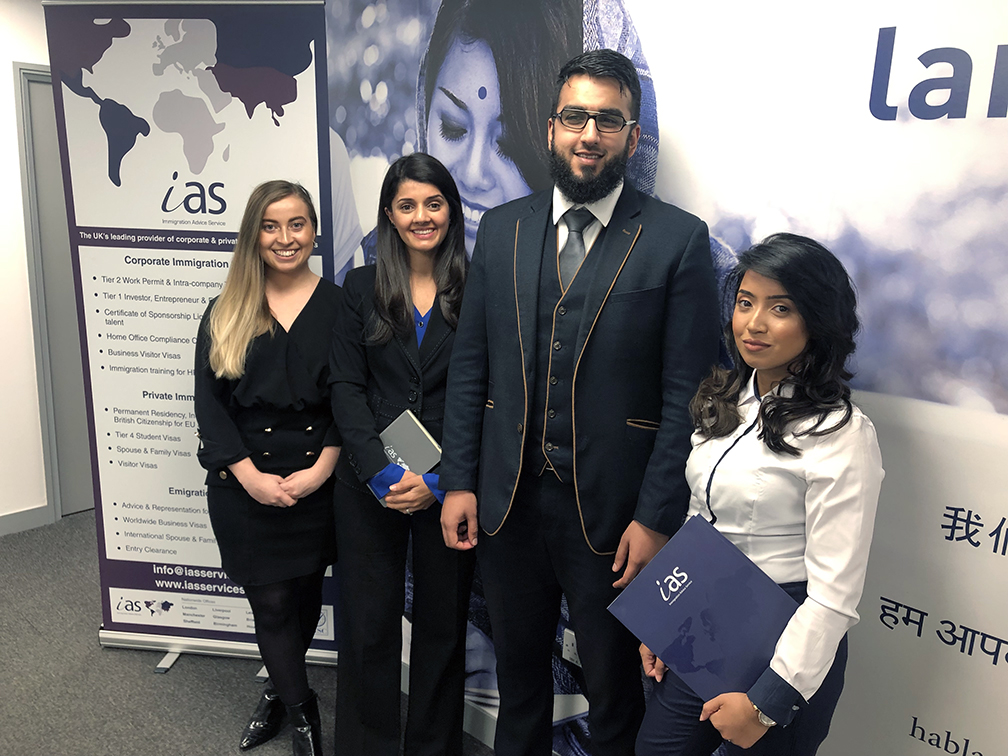 The Advice Package
During this untimed Advice Session with our professional immigration lawyers in London, you will receive our comprehensive advice, completely tailored to your needs and your situation.
Request the Advice Package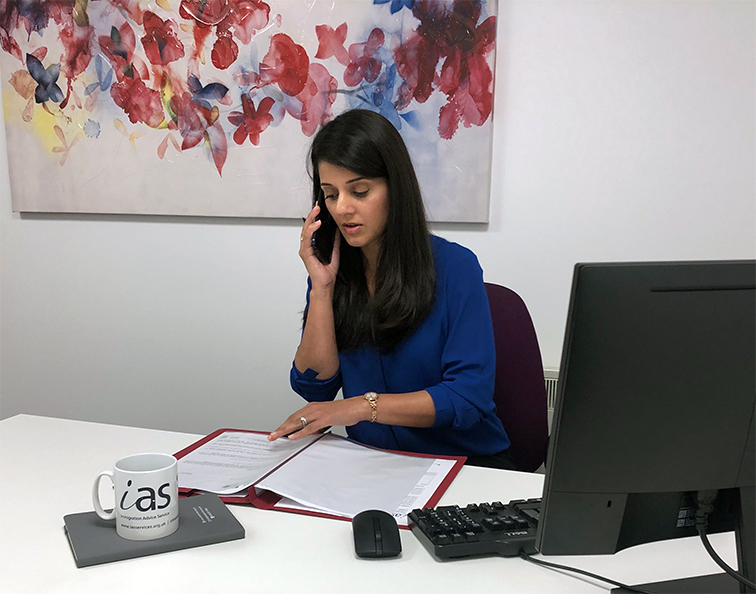 The Application Package
With our Application Package, your dedicated immigration lawyer will advise you on your application process and eligibility. Your caseworker will then complete and submit your forms to the Home Office on your behalf.
Request the Application Package
The Appeal Package
By choosing our Appeal Package, you can rely on our lawyers' legal knowledge and experience to ensure you have the highest chance of a successful appeal. We will also fully represent you in any hearings/tribunals.
Request the Appeal Package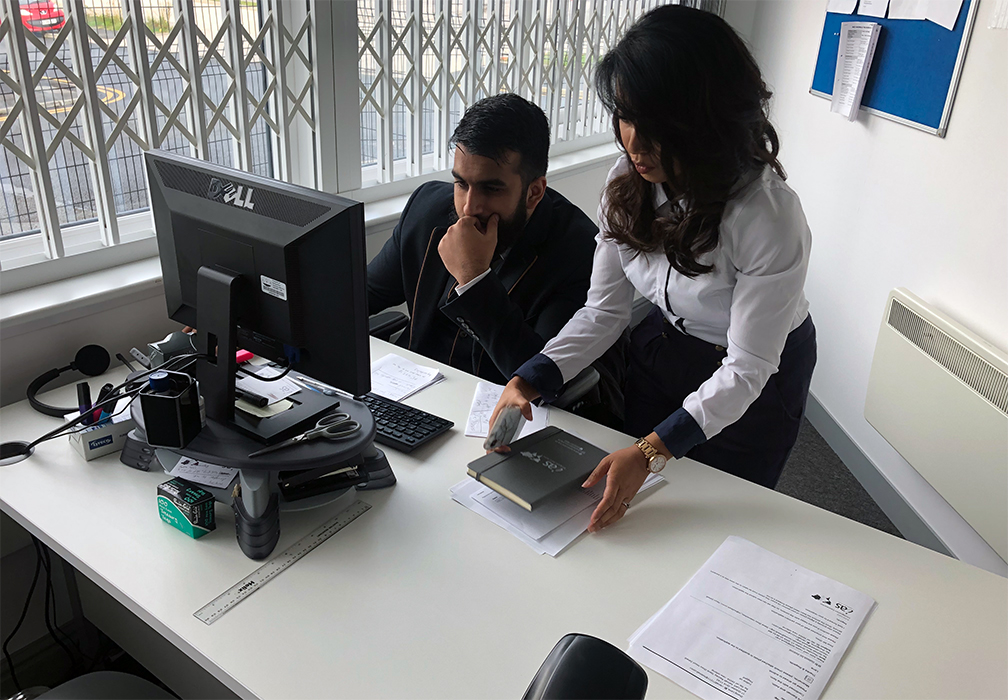 The Fast Track Package
Our Fast-Track Application Package is a premium service for those who need to submit their application in time with their deadlines. Your case will become a top priority for our lawyers and you will benefit from our highest-quality services.
Request the Fast Track Package