The Impact of Multiculturalism on British Food
When we think of British cuisine, it is difficult to pin down exactly what this refers to. Do we speak of greasy, battered fish coated in salt and vinegar with a large side of equally greasy chips? Are we referring to the full English breakfast – a plate of starchy grub fit to cure even the worst of hangovers? Or perhaps the modest roast dinner: Yorkshire puddings, roast potatoes, a slab of roast chicken or beef, veggies, a mountain of mash and enough gravy to swim in?
Overview
Or, much to the disgust of millennials, are we referring to jellied eels, black pudding and kippers? While these may fail to muster up an appetite today, they remain to be considered traditional British delicacies.
Beyond traditional notions of British cuisine, our modern-day national dishes paint a picture of Britain's diversity. A study by Cauldron Foods found that 60% of the food we eat is not from a traditional British background. Cultural diversity has had an invaluable influence on the food we consume, reasserting Britain's culinary reputation from one of dreary and drab to flavoursome and varied.
The Influence of Britain's Colonial History
Britain has always been influenced by the delicacies of other nations. Historian Lizzie Collingham has written extensively on how Britain's colonial history shaped its modern cuisine. She describes how, in the 1500s, when the Danish pushed British ships out of Icelandic waters, they sailed further west where the seas were teeming with fish. From here, British sailors began replicating air-drying methods from the area's indigenous tribes, with British salt cod soon becoming a valuable trading commodity.
Multiculturalism and British Cuisine
In recent decades, immigration has had a significant impact on Britain's favourite dishes. Chinese, Indian and Italian restaurants and takeaways can be spotted on every high street. They have become a staple, so much so that chicken tikka masala – an all time favourite curry among Brits – is commonly listed as Britain's number one national dish.
This is bittersweet for many communities who recognise that Britain can often be a hostile place for migrants, yet the nation seemingly has no problem with adopting and appropriating aspects of various cultures when it suits.
The Windrush Generation
The Windrush generation are rarely accredited for their role in both rebuilding post-War Britain and expanding British culture. When it comes to cuisine in particular, those who travelled from the Caribbean to the UK between the 1940s and 1970s brought with them an abundance of recipes unique to West Indian culture, helping to massively increase the popularity of Caribbean food across the nation.
In response to being ostracised and isolated from British society upon their arrival, Windrush migrants formed their own communities and social spaces where they felt free to recreate aspects of their Caribbean roots. Food stood as a uniting force between displaced Windrush migrants – a way of interacting with and bringing together the community. Through large social gatherings and street parties among Windrush migrants – celebrating both Caribbean food and music – the UK's Caribbean carnival culture was born.
Many of the Caribbean restaurants and street food enterprises we see in Britain today stem from this time. In recent years, their popularity has continued to grow. A 2019 article in the Observer explored the rise of Caribbean food in the UK, noting that a young generation of British chefs who are of Caribbean and West African descent have once more revived the British food scene.
Britain's Transformed Food Scene
Immigration has revolutionised British food, changing eating habits irrevocably. From home cooking to dining out, Britain is now often considered a hub of culinary innovation. We largely owe this to immigration and multiculturalism.
You may be interested in reading about.
Advice Package
Comprehensive immigration advice tailored to your circumstances and goals.
Application Package
Designed to make your visa application as smooth and stress-free as possible.
Appeal Package
Ensure you have the greatest chance of a successful appeal. We will represent you in any case.

Fast Track Package
Premium application service that ensures your visa application is submitted to meet your deadline.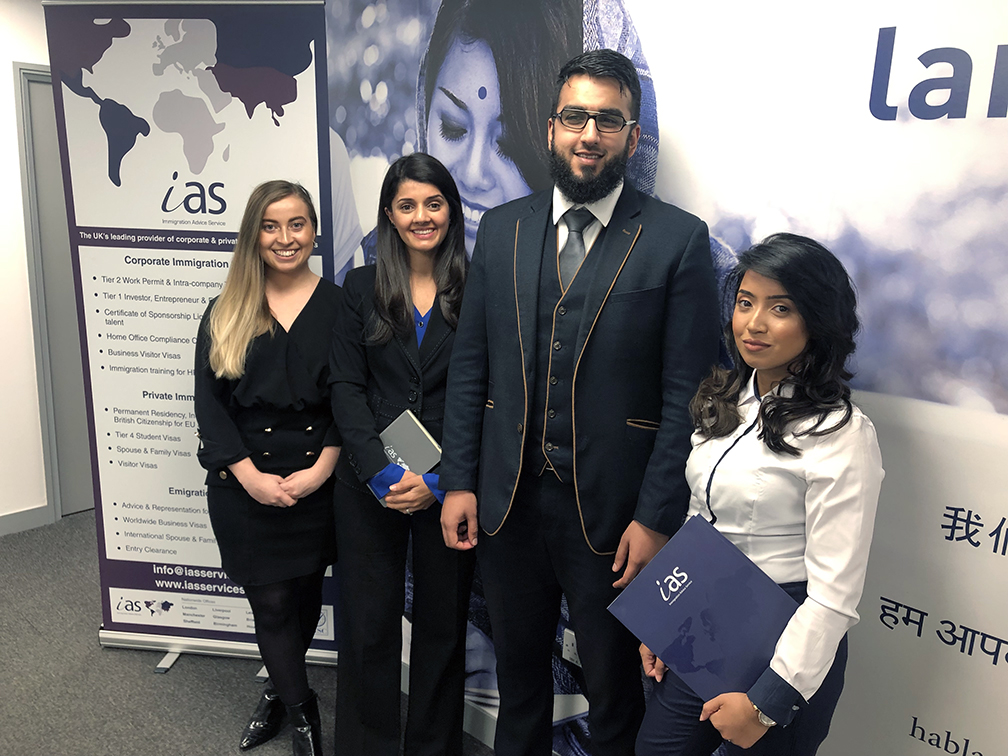 The Advice Package
During this untimed Advice Session with our professional immigration lawyers in London, you will receive our comprehensive advice, completely tailored to your needs and your situation.
Request the Advice Package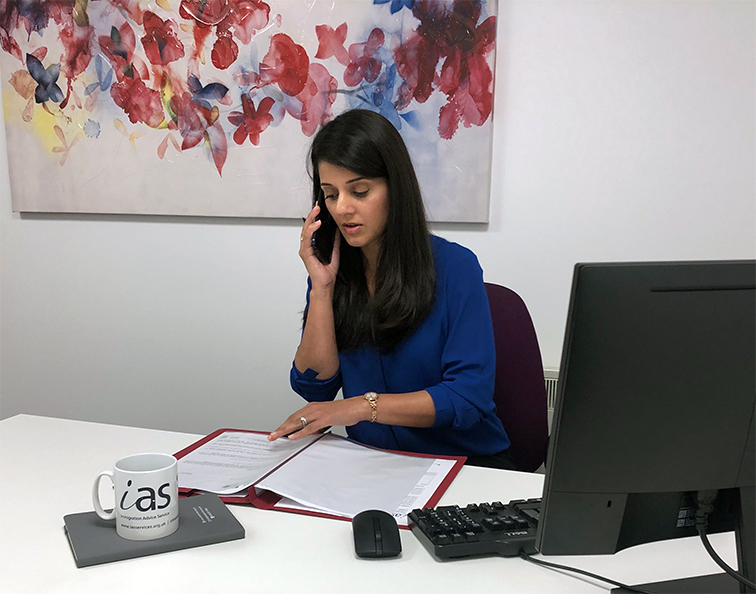 The Application Package
With our Application Package, your dedicated immigration lawyer will advise you on your application process and eligibility. Your caseworker will then complete and submit your forms to the Home Office on your behalf.
Request the Application Package
The Appeal Package
By choosing our Appeal Package, you can rely on our lawyers' legal knowledge and experience to ensure you have the highest chance of a successful appeal. We will also fully represent you in any hearings/tribunals.
Request the Appeal Package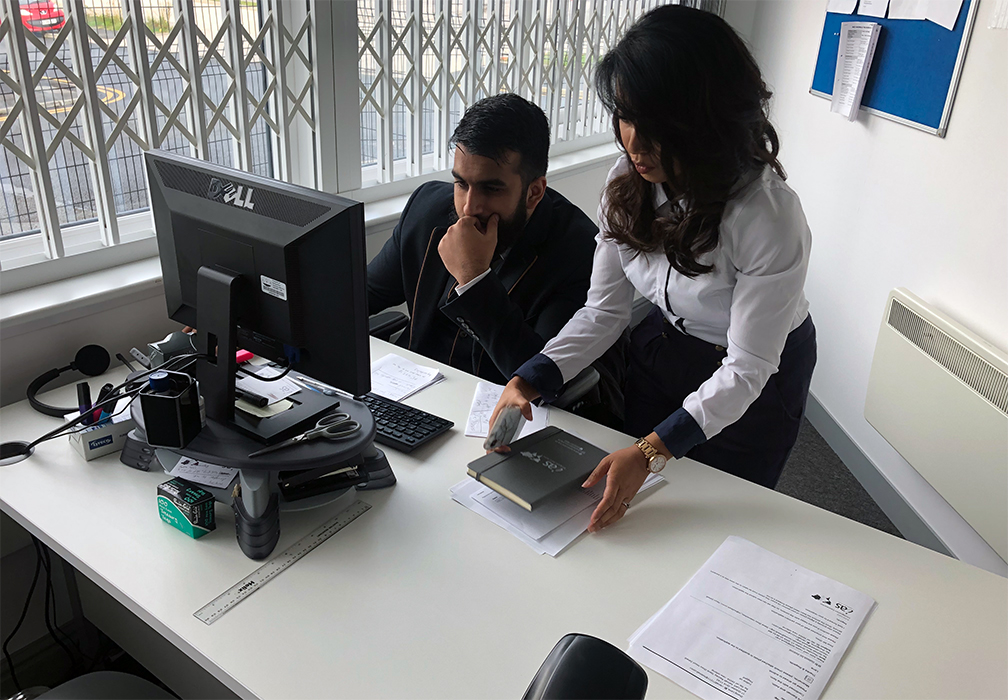 The Fast Track Package
Our Fast-Track Application Package is a premium service for those who need to submit their application in time with their deadlines. Your case will become a top priority for our lawyers and you will benefit from our highest-quality services.
Request the Fast Track Package